As someone who cruises for both work and leisure, I've seen cruisers make a lot of the same mistakes over and over again on European sailings. Everything from not booking excursions soon enough to taking a poorly planned transatlantic flight, it seems that first-time cruisers make the same mistakes when taking European cruises.
At this point, I've visited most of Europe by cruise ship (at least, the ones that you can visit by cruise ship). European itineraries make up a bulk of my cruising history - in fact, I am writing this as I wait to board a flight to Amsterdam for my next European cruise to Iceland and Ireland!
Taking a European cruise is a fantastic way to visit multiple countries in a single trip without having to worry about trains, busses or cheap budget airlines.
Most of my European cruises have been with Royal Caribbean, starting with an epic sailing in high school from Norway to England, Ireland and Scotland. My husband proposed during a Mediterranean cruise in Venice and we returned the following year for our honeymoon to sail to Greece and Croatia. Just last fall, I set sail with my parents to visit Israel - which was on my dad's bucket list.
Image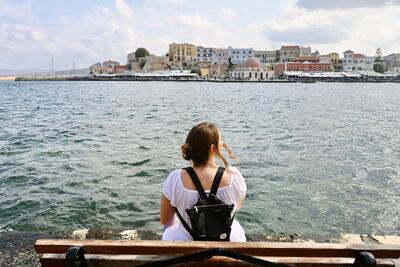 I've even lived on a cruise ship during college when I sailed with Semester at Sea and we spent the first half of our voyage in places like Spain, Greece, Italy and Croatia. I'd like to think I know a thing or two about cruising around Europe, which can really make a difference in the overall cruising experience.
Even still, I see cruisers making so many of the same mistakes on European cruises. Here are the top 12 mistakes I see cruisers make when sailing around Europe.
1. Waiting too long to book excursions
If you're planning to book an excursion through the cruise line, listen very carefully. Do not wait to book those excursions! As soon as you are able, it's best to book your excursions and lock-in a spot. 
Image
On my cruise to Israel, we booked our full-day excursions as soon as they were available. Even months before, the most popular tours sold out. Many were left to only book third-party excursions at this point or left to plan their port days on their own. I saw many people on the pre-cruise forums frantically looking for other excursions, especially during our three full days in Israel.
Remember, you can always cancel an excursion within 24-48 hours (depending on the cruise line) for a full refund. There's no hurt in booking an excursion that you might be interested in, since you can change your mind later.
2. Booking too many excursions
The first time I sailed to Europe, my family booked an excursion in every single port. After a few days, we realized that this wasn't necessary and it made our vacation feel more rushed than we wanted.
I see many cruisers feel like they need to book an excursion each day of a cruise - and this is simply not true! For my European cruises, I look at which ports have easy access to the city and typically choose to do my own thing here.
Image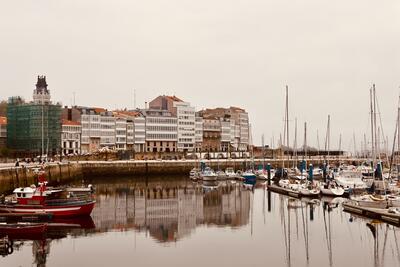 So many European cities are very accessible from the ports. You can find many ships dock right in the city center. For example, ports like Lisbon, Venice and Barcelona are located in the city. This makes it very easy for cruisers to independently explore without spending too much time or money on logistics.
However, if you are docking somewhere like Civitavecchia and want to see all of the sites in Rome, then this is an excursion that I would certainly book. Long days of touring, especially cities that are not near the port, should require an excursion to ensure you can see as much as possible. 
3. Not reading the tour's fine print
This is one of the most common mistakes that I've seen on my European cruises. Many cruisers will book an excursion or tour without reading the fine print. Then, many with mobility issues find themselves on tours that are not well-suited for their travel style.
Europe has many cobblestones and hills, much more than we are used to in the United States. If the tour states, "Must be able to walk two miles on uneven surfaces and uphill", then this should be a consideration when booking.
Image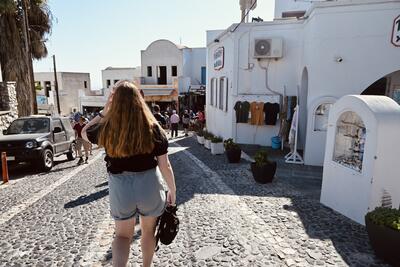 You do not want to find yourself on a tour that is not suited for your mobility or accessibility comfort level. This is not only dangerous for your safety, but also slows down the tour as a whole. There are usually excursions offered through the cruise line that are geared towards being accessibly friendly. These can be a great option for those that have mobility issues or need to take it a bit slower.
4. Waiting to get tender tickets
It's likely that one of your ports will require tendering, which means you aren't able to dock and instead need to board a smaller boat from your cruise ship to get ashore. If you're sailing on a very large ship with thousands of people, this can become a tedious process to get everyone ashore.
Image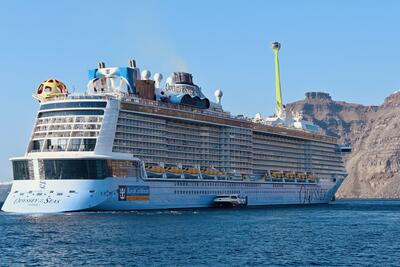 Most cruises will provide a tender ticket, which gives you a slotted time to disembark the ship on a tender. You can find information on tender tickets onboard your cruise. I would encourage you to obtain these tickets as soon as you can. Also, choose the earliest tender time that you're comfortable with. You can go later if you miss your time, but you might want to get off as soon as you are able.
Some suites and loyalty statues come with priority tendering, so be sure to check if you qualify for these.
5. Planning flights too close to departure
You already know you should fly into your cruise departure port at least one day before your cruise departs. This is to ensure you can make your cruise if you experience any delays or cancelations during your travels.
Flying to Europe for your cruise means you will likely fly through the night and arrive the next day. However, if your flight is cancelled for some reason, you are now flying the following night and arriving the same day as your cruise. I've met many cruisers who encounter flight issues and then nearly miss their cruise when they fly in the morning of departure.
Image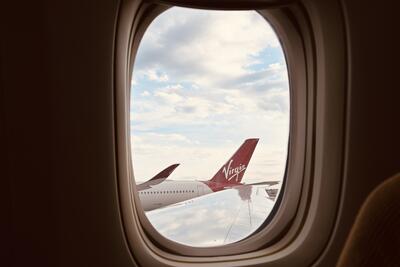 As such, I would highly recommend flying at least two days before your cruise departs. This ensures that you will have ample time to get to Europe if you experience any delays. Additionally, this gives you a full day to either sleep off that jet lag or explore the embarkation port city, which leads to my next mistake.
6. Not exploring the embarkation city or country
One of my favorite aspects of taking a European cruise is mixing together a land-based vacation and a cruise into one trip. If you are making the long (and expensive) trek across the pond to Europe, consider flying a few days early to explore the port city and/or country beforehand.
Nearly every European cruise that I've taken, we will fly to Europe a few days before we leave on our cruise to explore the country. For example, my husband and I have four days in Amsterdam before we set sail to Iceland where we plan to tour the city.
Image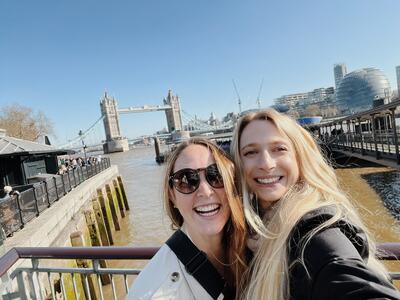 Traveling around Europe, in general, is very cheap and easy compared to the United States. You can take flights as cheap at $17 on budget carriers! Europe also has an excellent train system and public transport.
I would highly recommend optimizing your trip to Europe with some land-based travels before your cruise. This is also a good opportunity to visit destinations that you can't cruise to!
7. Underestimating the heat
During our second European cruise, we flew into Rome and went directly to the Colosseum for a tour before our cruise. It was so miserably hot that we were not only fighting jet lag, but also the 90 degree heat with little to no shade or water.
My sister nearly fainted with the heat! Being from the Midwest, we really hadn't experienced heat to this degree before - or at least, we were very unprepared for how hot it would be.
Image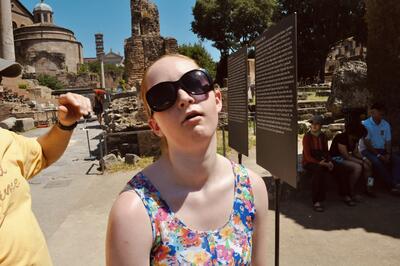 (Candid shot of my sister overheating in Rome)
If you're cruising around Europe in the Mediterranean, especially in the summer, it's more than likely going to be very hot. You'll be touring ancient sites with many crowds, which can make it even more stuffy. Not everywhere has air conditioning either.
Be prepared with lightweight clothing that is breathable. Pack plenty of sunscreen and water for your day trips. I try to hydrate as much as I can when I am onboard the ship each night in preparation for a long day in the sun.
8. Booking only new or big cruise ships
Many cruise lines will send their newest and biggest ships to Europe during their inaugural sailing season in the summer. But, this doesn't mean you need to spend a premium to sail on them for your European cruise.
For example, Norwegian Cruise Line's newest ship, Norwegian Prima, is currently sailing from Iceland while one Royal Caribbean's newest ships, Odyssey of the Seas, is sailing from Rome. Many cruise lines will also debut their brand-new ships in Europe before sailing to North America, such as Celebrity Ascent this summer.
Image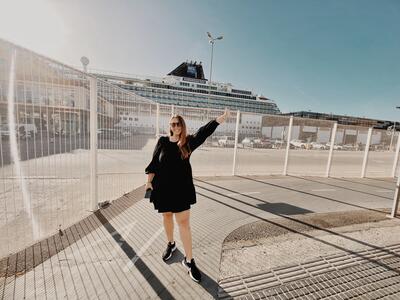 While I love sailing on new and big cruise ships, I absolutely don't mind sailing on older and smaller ships in Europe. I actually prefer a smaller cruise ship in Europe because you can often visit more unique ports and you don't need to deal with the crowds of a bigger ship. Additionally, your cruise will be very port-intensive so you won't be spending much time onboard anyway. 
Save your money to sail on these newer ships in the Caribbean instead. Book an itinerary based on the destinations you want to visit rather than prioritizing a newer and bigger ship.
9. Not experiencing local food
Growing up, we almost never ate local food on our European cruises. We'd have a big breakfast onboard and then enjoy dinner once we returned to our cruise ship. However, I now think this is a mistake that people make on European sailings.
Enjoying the local food in places like Italy, France and Spain has become one of my favorite ways to spend the day. You can't travel all the way to Italy and not have local, freshly made pasta! I love getting to experience local dishes rather than trying to save money and only eat on the ship.
Image
Consider finding a place to grab lunch during your port days. For me, this means sangria and eating tapas in Spain, pizza or pasta in Italy, a warm croissant in France or a chicken souvlaki in Greece. 
Experiencing the local food is all part of the European cruising experience, in my opinion. Even if you just get something that's grab-and-go or try our a coffee shop, you won't regret trying some of the local places.
10. Not packing good walking shoes
During my last European cruise, I traveled with just a backpack for my 2-night sailing on Norwegian Sun from Spain to Portugal. As much as I wanted to pack cute shoes, I decided to only bring only my good pair of walking shoes.
I've seen time and time again where people do not pack proper walking shoes for their cruises in Europe. Even if it's not the most stylish, it is practical. You will be walking way more than you are used to walking on a Caribbean cruise. In fact, some people said they lost weight during my European cruise to Italy because they were walking SO much.
Image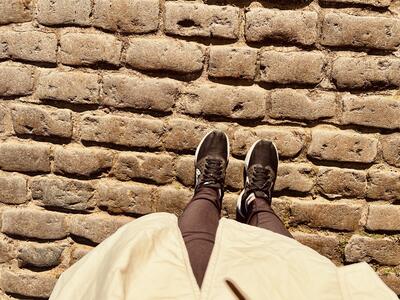 Make sure to bring shoes that you've broken in. You don't want to be getting blisters, which will painfully follow you throughout your European cruise.
11. Taking too much cash
I see many cruisers that take out cash before their cruise, most of which is not necessary. Almost everywhere in Europe accepts credit cards. If you want to get some cash for your European cruise, consider using an ATM in Europe and avoid the hassle of traveling with a wad of cash.
Most places, such as the United Kingdom, use credit cards exclusively. My last cruise to Europe, I didn't take out any cash and I never needed it - and we traveled to London, Spain and Portugal during our week in Europe.
Image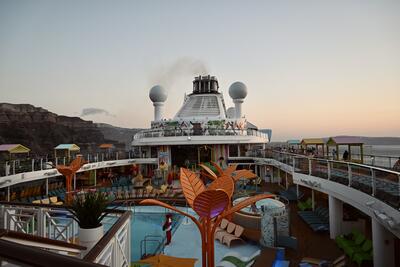 I would recommend getting some cash when you arrive in Europe to have during your cruise. Normally, 100 Euros is sufficient if you're visiting places that use the Euro. A little bit of research can go far when it comes to how much cash you should bring.
12. Traveling with only Amex or Discover cards
While American Express and Discover credit cards are commonly used in the United States, this is not the case in Europe.
You will want to travel with a Visa or Mastercard for your European cruise. Visa is the most widely accepted credit card in Europe - and I absolutely never cruise without one. I like to use my Amex when possible, but it's not accepted very often (I've had the best luck in London with using my Amex).
Image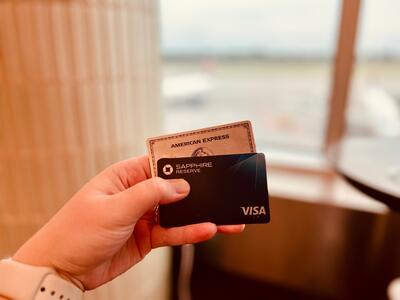 Also, make sure you have a credit card that does not incur any foreign transaction fees. I travel with a few options in case I run into any issues with my credit cards to ensure I am never left without money.