If you plan to sail on Carnival Cruise Line in the near future, you might want to take a look at your American Express credit cards for a new Amex Offer that will earn you thousands of extra points. That means you could save hundreds of dollars on your next Carnival cruise!
Many American Express cardholders are reporting new Amex Offers that provide an additional 25,000 Membership Reward points if you spend at least $1,000 with Carnival Cruise Line. This equates to around $400 - $500 depending on your redemption strategy - which is nearly 40% to 50% savings!
This offer is most likely available on your Platinum, Green and Gold American Express card, although this offer could be available theoretically on any American Express card that earns Membership Reward points.
Image

Because this offer earns Membership Reward points, this means you likely won't be seeing the particular offer on cobranded cards, like the Delta Skymiles Reserve card.
Also, it is important to note that this offer from Carnival Cruise Line is targeted. This means that not every American Express cardholder will have the offer, although it does appear to be widely available. The offer must be added to your American Express credit card prior to any eligible purchases made. Without adding the specific offer, it will not be automatically triggered.
Image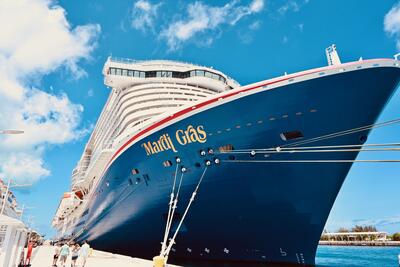 Additionally, the terms of the Carnival Cruise Line offer state that you will receive the one-time additional Membership Reward points after spending a minimum of $1,0000 in one or more purchases on cruise reservations booked at carnival.com.
You can also call 1-800-764-7419 to make a payment with your eligible card. Finally, you can also make a payment with your preferred travel advisor as long as it's charged through Carnival Cruise Line.
Typically, you are able to use this kind of American Express offer to prepay gratuities, purchase an internet package, splurge on a spa treatment, or even buy Carnival's very popular drink package.
The offer expires on 10/10/2023 and is only available to use once per American Express online account. You cannot use this offer on other Carnival Corp cruise lines, such as Holland America, Cunard, Princess Cruises and Seabourn.
Activating the Amex Offer
To add the offer to your account, simply login to your American Express account and search under the Amex Offers & Benefits section. This can be found on the Home page under your current balance and recent transactions.
Image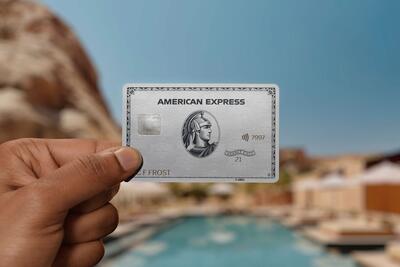 If you are unfamiliar with Amex Offers, you probably have many to sort through. You can filter by 'travel' to see all of your available offers related to traveling. If you received the targeted offer from Carnival Cruise Line, simply click on Add to Card for the specific offer.
This Carnival Cruise Line offer can only be used with one American Express card, specific to the account and card that the offer appeared on. You can ensure the correct card is being used by looking at the Added to Card section under Amex Offers and Benefits. Here, it will show you the offer details and say 'Added to Card -88888'.
Once the offer is redeemed, you will likely receive an email that you've successfully used your Amex Offer for Carnival Cruise Line. The points will show up in your Points Summary once the charge is posted, although it could take up to 90 days. In my personal experience, the bonus points are added almost immediately after the transaction is posted.
Offer's terms and exclusions
Image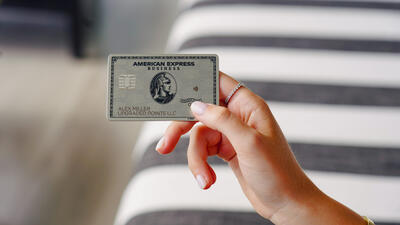 You will want to carefully read the offer terms and exclusions before spending $1,000 on the offer. As stated by the terms, you will want to ensure you make an eligible payment on cruise reservations. The offer also states that you must make purchases in USD to qualify for the additional points.
More importantly, you are not eligible to receive this offer for any onboard purchases. This means if you connect your American Express to your shipboard account, none of that spending counts towards this offer.
The offer also excludes single and group shore excursions, weddings and occasions, meetings, charters, airport transportation, Fly2Fun, in-room gifts and shopping add-ons, and The Fun Shops.
Image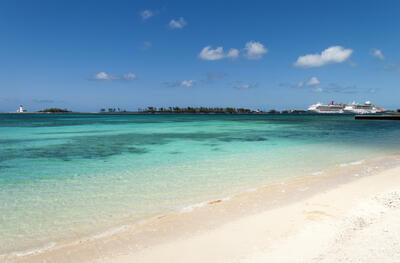 Additionally, you cannot use this offer to purchase gift cards with Carnival Cruise Line, as this does not count towards the eligible spending amount.
Based on the terms and conditions above, it is possible you could book specialty dining, a drink package or an internet package to count towards this eligible spending.
How much is 25,000 points worth?
Image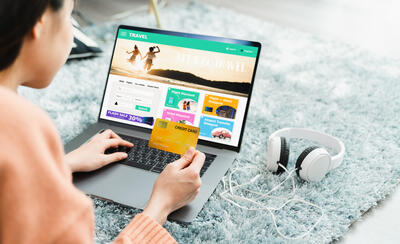 While it sounds great to earn 25,000 additional points, what is this really worth for you?
Well, it really depends on how you transfer and use your Membership Reward points. There are many ways you can transfer your American Express points, but the most common method is through partner transfers. However, you can use your points to book directly with American Express.
When booking directly with American Express for travel or airfare, your points are worth 1 cent each. If you transfer your points to a transfer airline partner, such as Delta's Skymiles program, you can typically redeem points for 1.5-2 cents per point. Point redemption will vary, but you can typically expect these types of redemption rates.
The worst redemption option you can do is applying for statement credit with your points. This is widely considered the most undesirable strategy for using points, as you'll be getting less than 1 cent per point.
Is this a good deal?
Image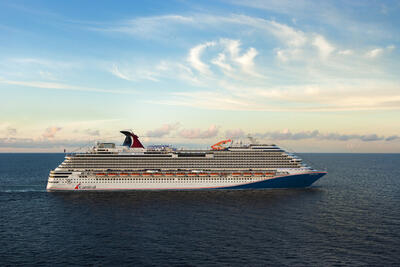 If you're planning to book a Carnival cruise soon - or you already have one booked - this is an incredible deal. Receiving 25,000 Membership Reward points is one of the best Amex Offers we've seen from a cruise line so far this year. You can save up to $500 on a minimum purchase of $1,000, which amounts to a savings of 50%. 
Of course, the deal is best if you were already planning to spend this money with Carnival Cruise Line. In this case, you are essentially getting a massive discount on money you were already planning to spend. You don't need to me to tell you that you should not necessarily spend money simply to earn bonus points. 
I would definitely consider pre-purchasing internet, drink, dining or spa packages to take advantage of this offer if you have it available on your American Express card, as you'll be receiving up to 50% off. 
Image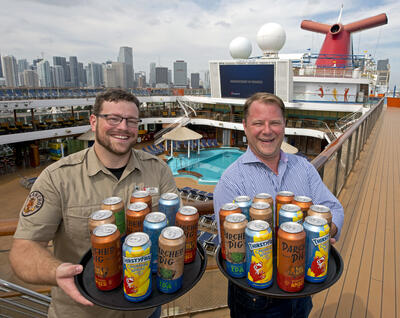 If you are on the fence about purchasing a drink package or internet package, this could seal the deal. I would also consider prepaying your gratuities if it means you can earn these bonus points. 
Bottom Line: This is an incredible deal if you were planning to book a cruise with Carnival Cruise Line or you have to make a final payment on an upcoming cruise, as you can save up to 50% on your purchase. 
Make sure you make a qualifying purchase directly with the cruise line (online, phone or travel agent). If you're on the fence about prepaid gratuities or pre-purchasing a drink or internet package, it might be time to consider pulling that trigger to earn extra Membership Reward points.