If you have ever sailed on Disney Cruise Line, then you probably have been impressed by the large size of the ships, and hundreds of dedicated cast members who work onboard to deliver a fantastic cruise vacation.
But what you might not know is all of the impressive facts, statistics and tidbits that are part of making Mickey's cruise line operate on a daily basis.
Here's a look at the most impressive Disney Cruise Line facts you might (or might not have) known!
Only cruise line with fireworks at sea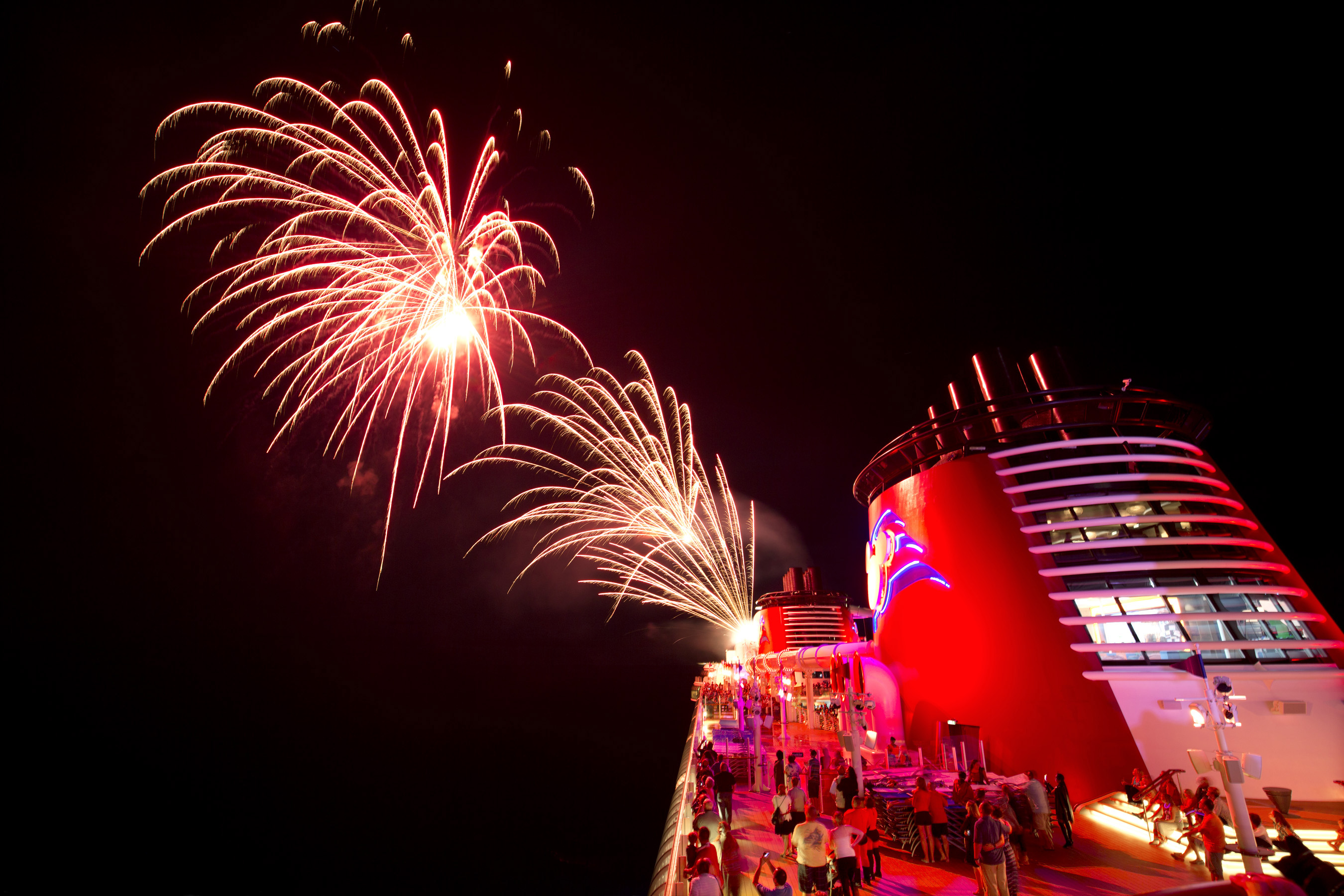 Disney Cruise Line loves to throw a party, and there are themed nights throughout your sailing, including the "Pirates IN the Caribbean" deck party.
At the conclusion of the party, a big fireworks party is put on for guests, featuring a spectacular pyrotechnic display.
After dinner, head up to the pool deck for the party and dance with Disney characters while enjoying the fireworks finale.
Fireworks weather permitting and not offered on Alaskan cruises.  
New Disney films are shown at sea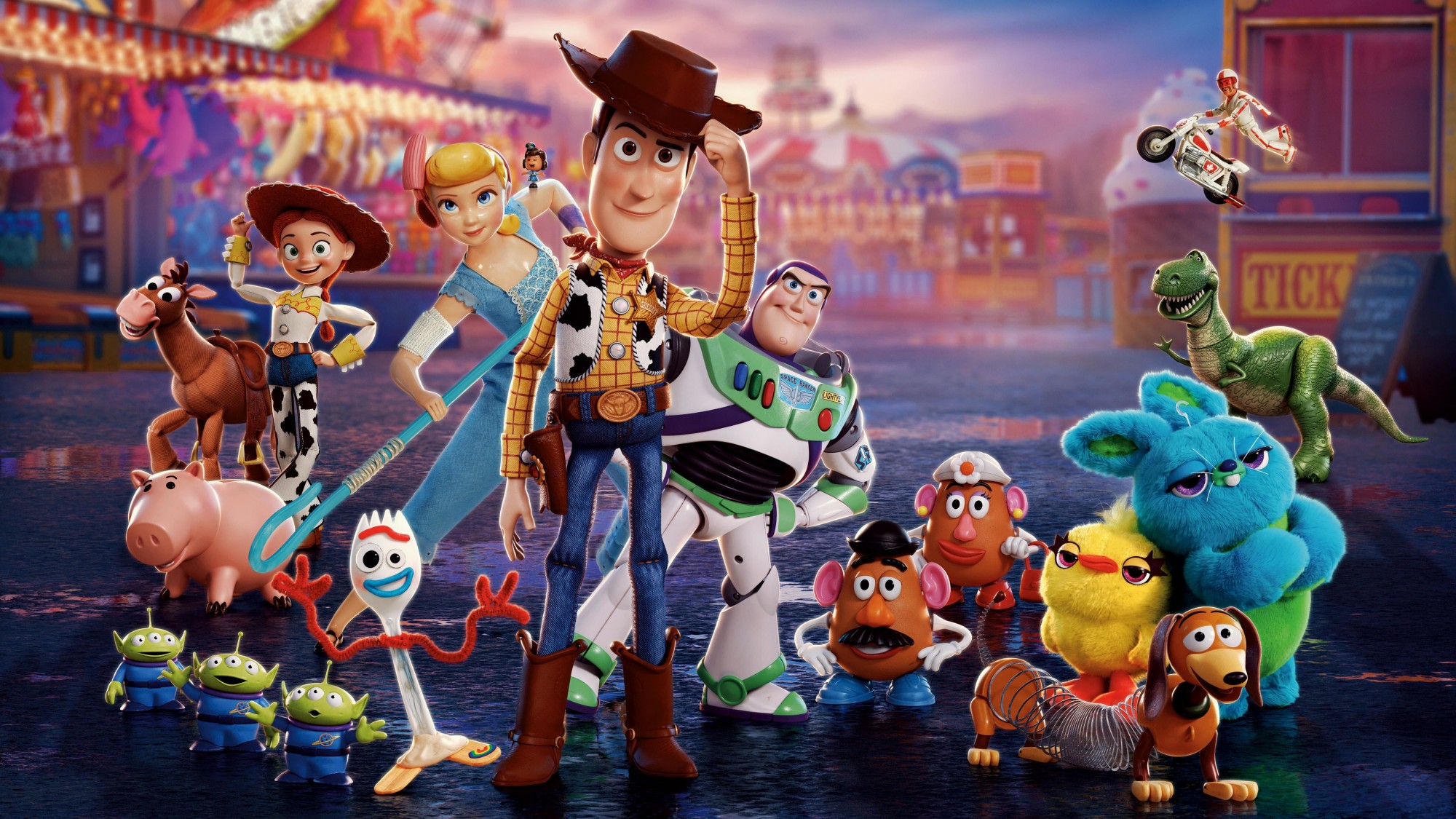 We all know the Disney brand is famous around the world for its feature films, but did you know new movies debut on its cruise ships the same day as on land?
Disney Cruise Line is the only cruise line to first-run feature films, including films in 3-D, with movies premiering at sea on the same day that they are released on land.
Films are shown in the Buena Vista Theatre, which was designed to emulate the elegant movie houses of the 1920s and 1930s.
Over 30 million gallons of water are saved each year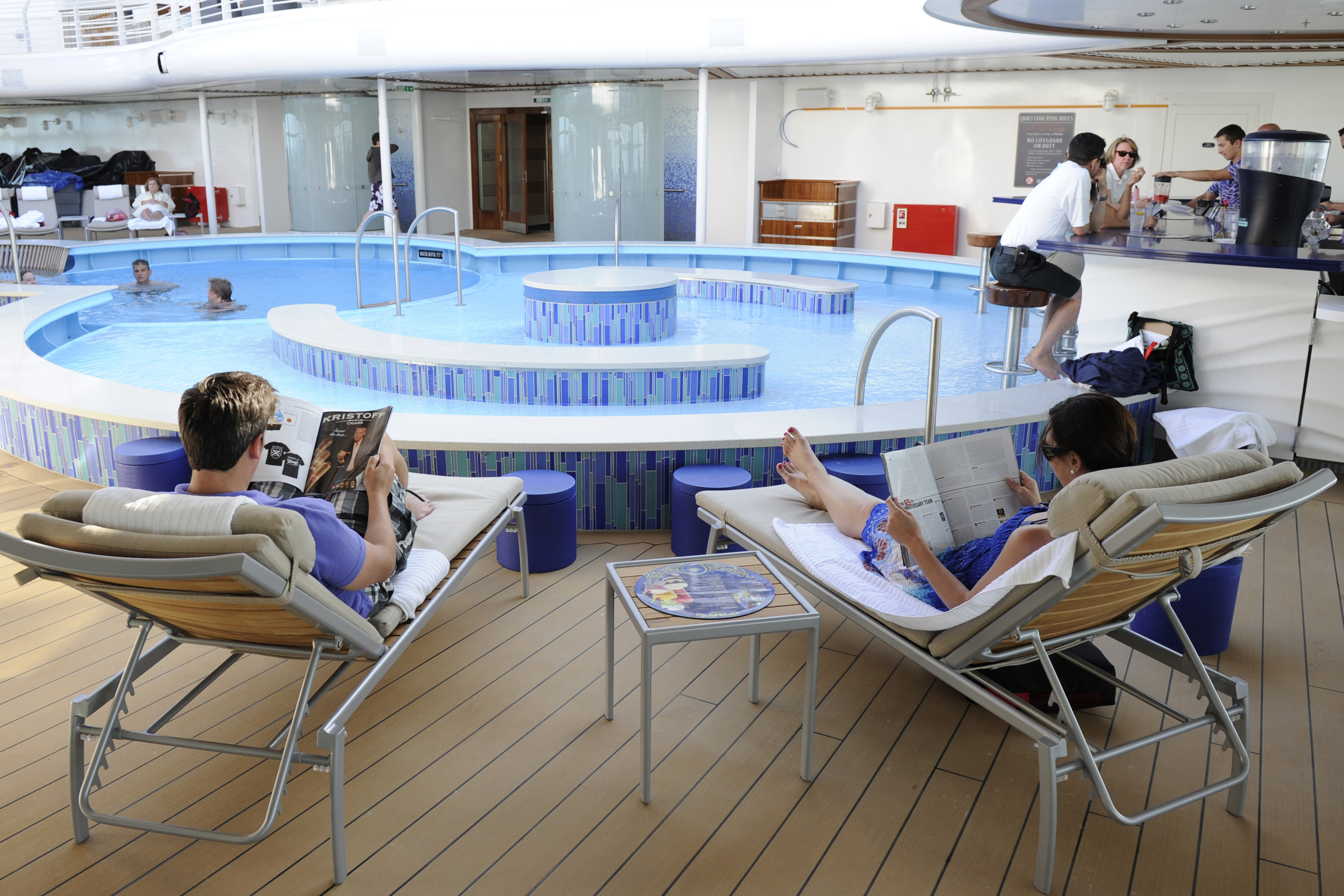 Disney has committed itself to being kind to the environment, and engages in a variety of ecological friendly programs, including water conservation.
The cruise line will collect condensation from the ship's air conditioning units and re-use the water to wash the decks.  This amounts to more than 30 million gallons of water saved each year.
There is an Environmental Officer on every Disney ship that oversees all environmental systems and procedures, along with shipboard recycling, waste minimization and water reclamation efforts.
The amazing ship horn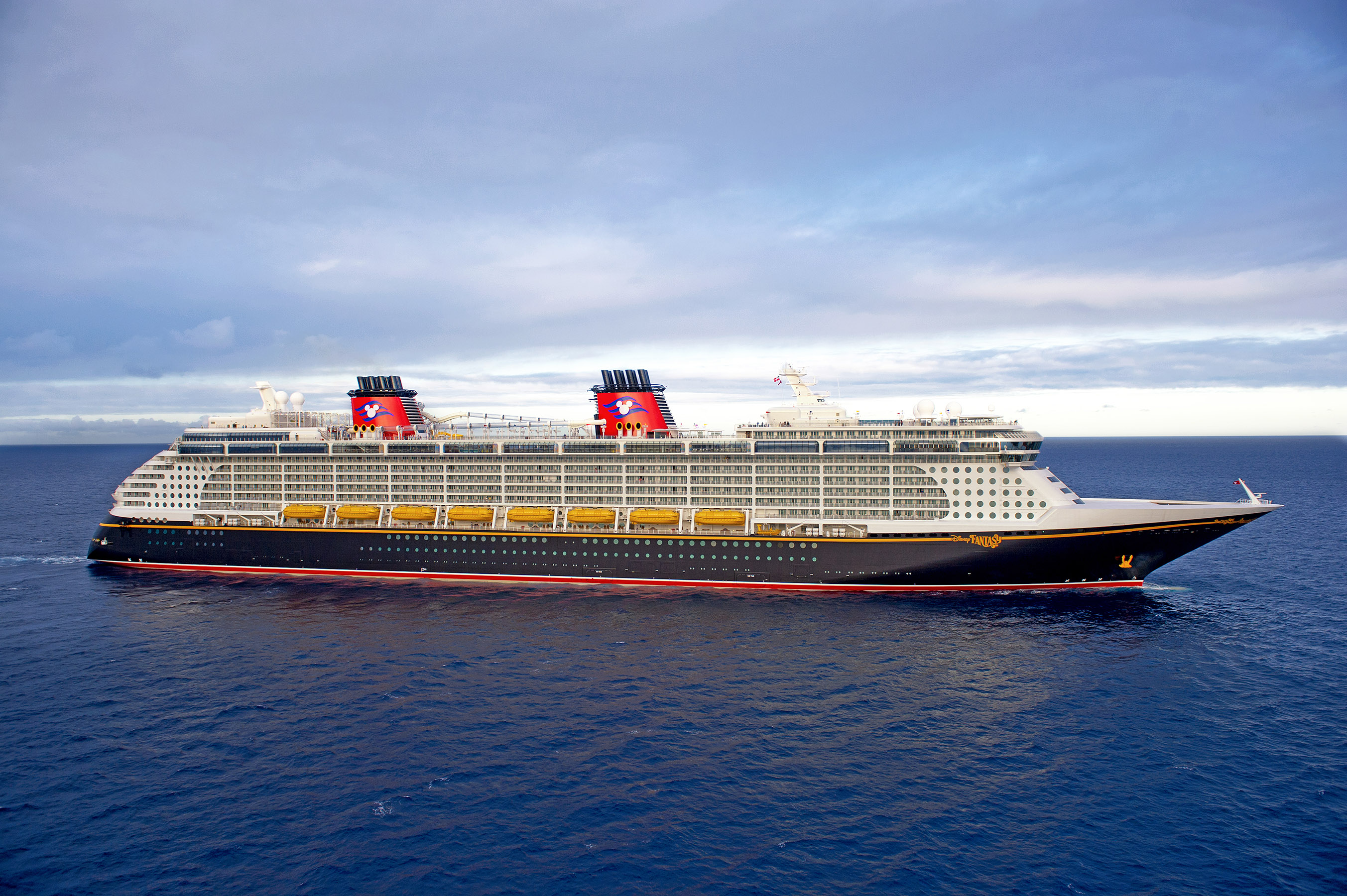 All cruise ships have a horn to to warn other vessels or declare certain activities occurring, but Disney cruise ships have a horn that can that and play music!
Disney Cruise Line ships use the iconic first seven notes of the "When You Wish Upon a Star" song melody as their horn signals.
In addition, Disney Fantasy plays measures of "Yo Ho (A Pirate's Life For Me)," "It's a Small World," "Be Our Guest," "Hi Diddle Dee Dee (An Actor's Life For Me)," and "A Dream Is a Wish." 
Room service is free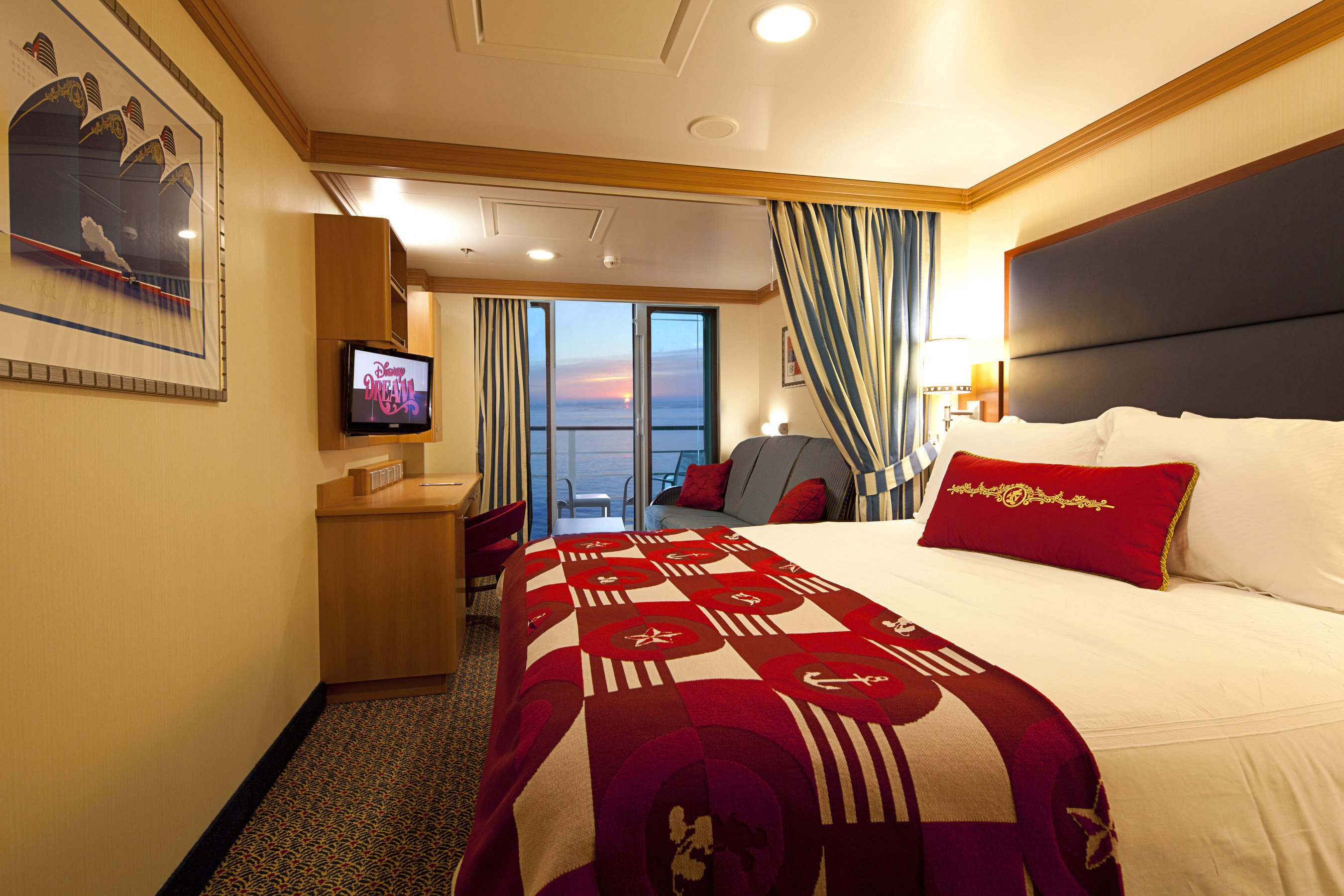 Unlike any other mass market cruise line, room service on Disney Cruise Line ships has no additional cost.
Guests can order food to be delivered to their room, and it is included in your cruise fare. Of course, a tip is customary for the crew member that delivers the food (so be sure to have cash handy).
You can order meals, snacks or even Mickey Mouse ice cream bars!
Character in the atrium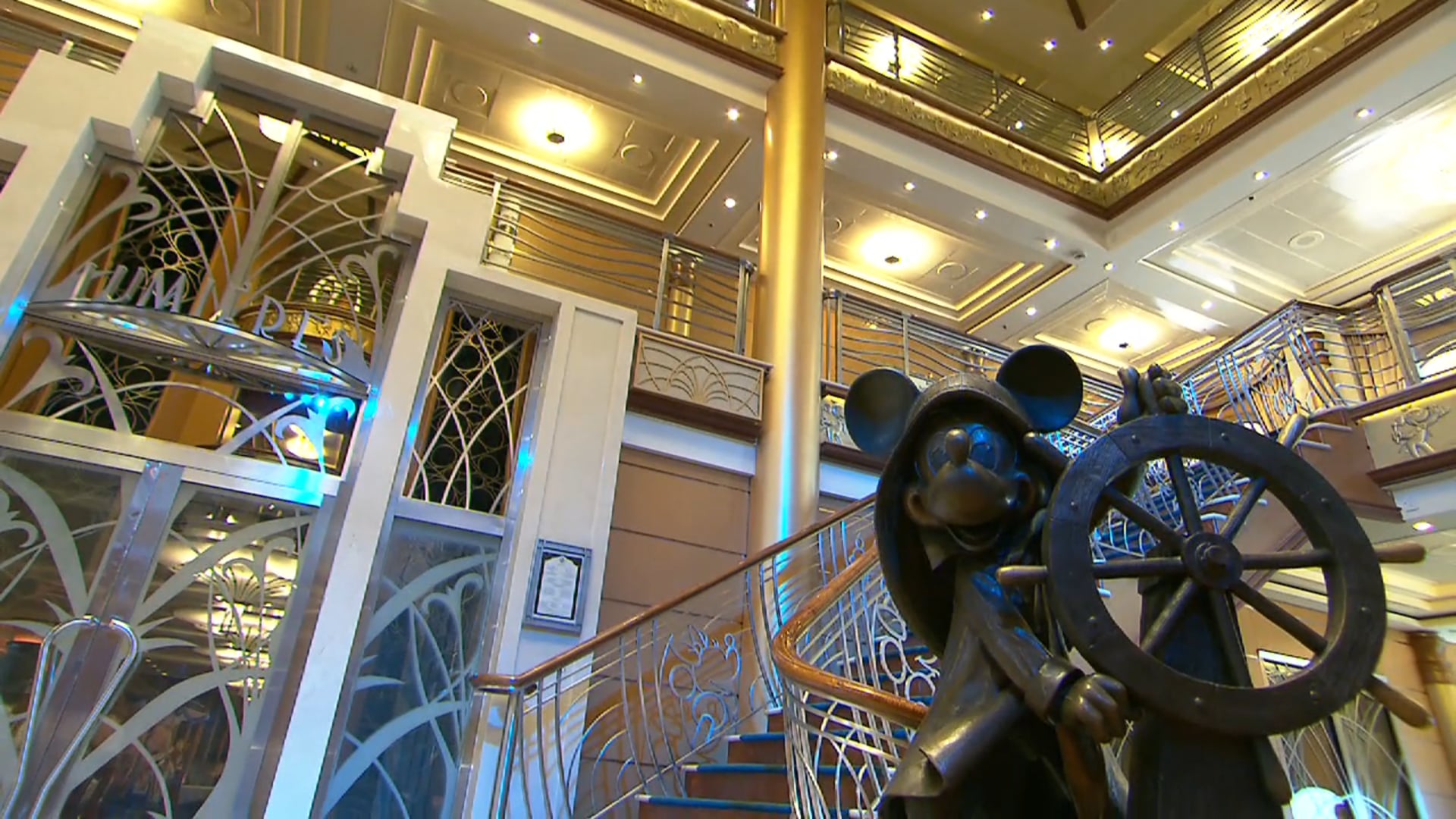 Every Disney ship features a different Disney character in the center of its lobby.
You will see this statue immediately when boarding the ship, and these make for great photo opportunities through the cruise.
You will find Minnie Mouse on the Disney Fantasy, Donald Duck on the Disney Dream, Ariel on the Disney Wonder, and of course Mickey Mouse on the Disney Magic.
The crew!
The hard-working crew on any Disney cruise ship is worthy of plenty of accolades because of their dedication to their guests.
Onboard both the Disney Magic and Disney Wonder, there are about 950 crew members representing more than 86 different nationalities. That is approximately one crew member for every three guests.
You will find a diverse group of crew members on their ships that are there to help, entertain and ensure everyone has a great vacation.
Every cabin has a view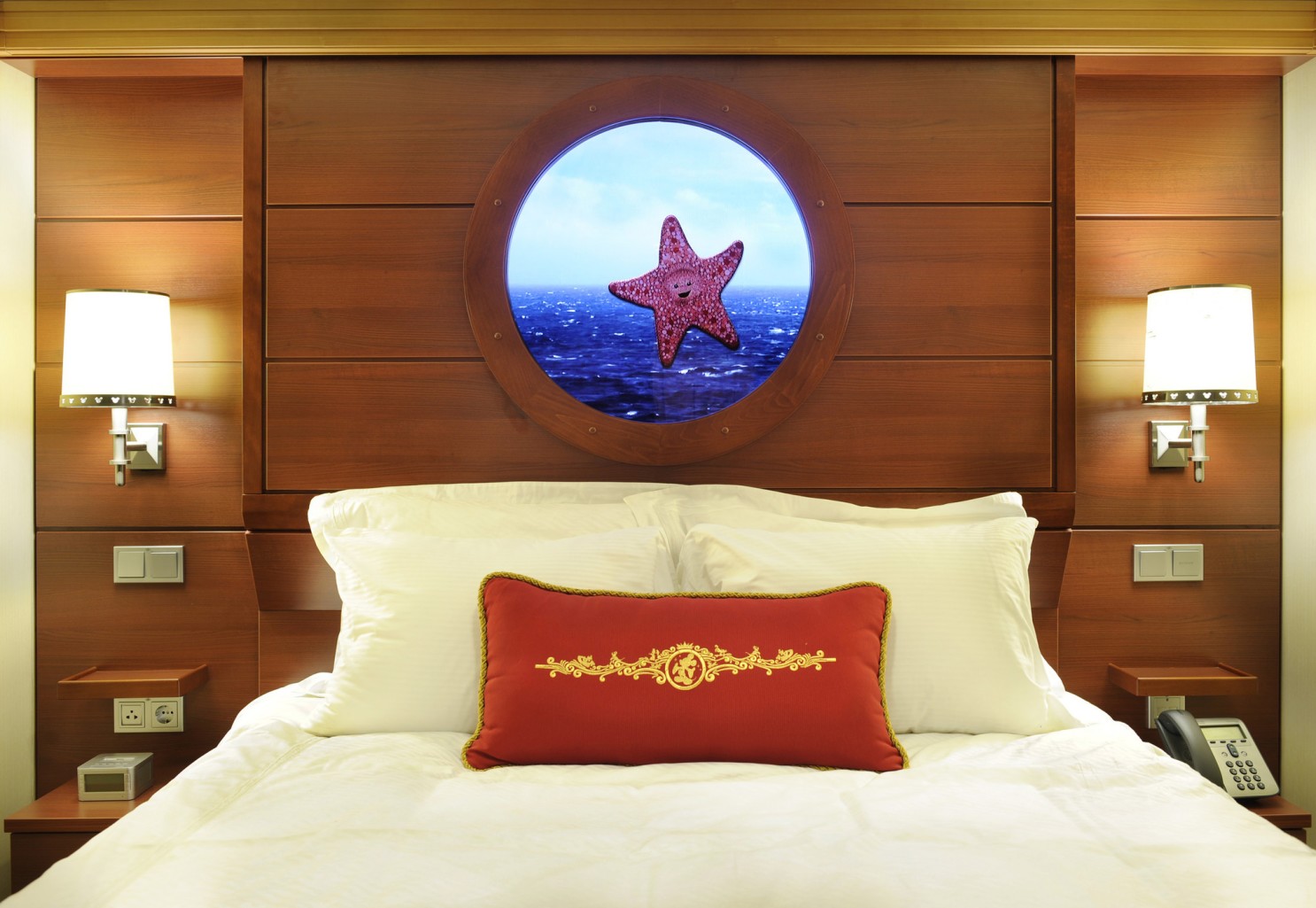 Disney was the first cruise line to offer virtual views for inside cabins with its Magical Portholes.
These screens provide a real-time view of the outside, including periodic cameos by Disney characters. You might spot a favorite Disney character or even the Millennium Falcon.
Camera positions correspond with stateroom locations – port or starboard, from bow to stern.
Special Star Wars or Marvel cruises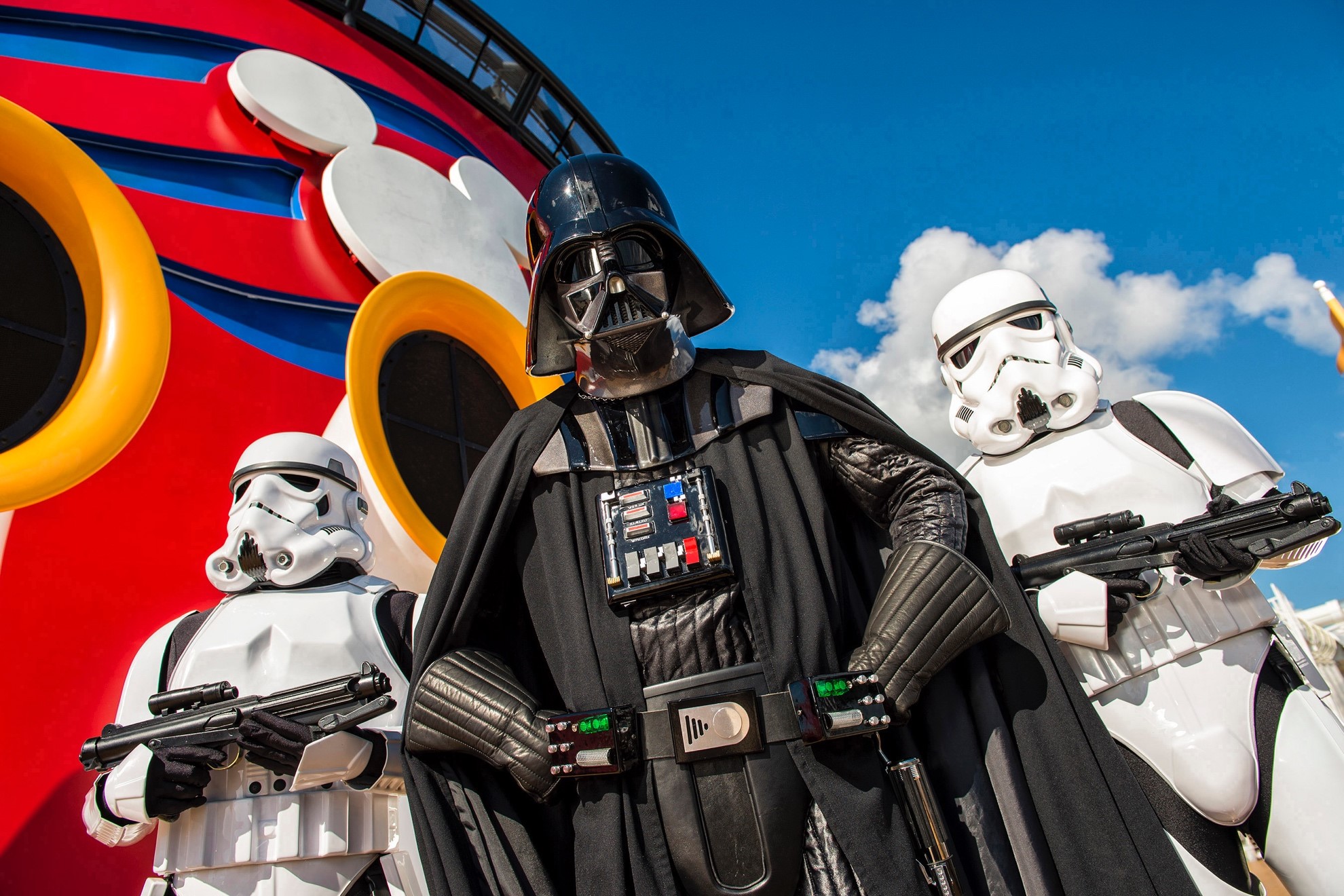 Perhaps the most popular change the cruise line has made recently is the addition of themed sailings for Star Wars or Marvel fans.
These select sailings include character contests, special appearances from characters, and exclusive merchandise.
In addition, the fireworks display is themed to Star Wars or Marvel movies!
One unique show for each ship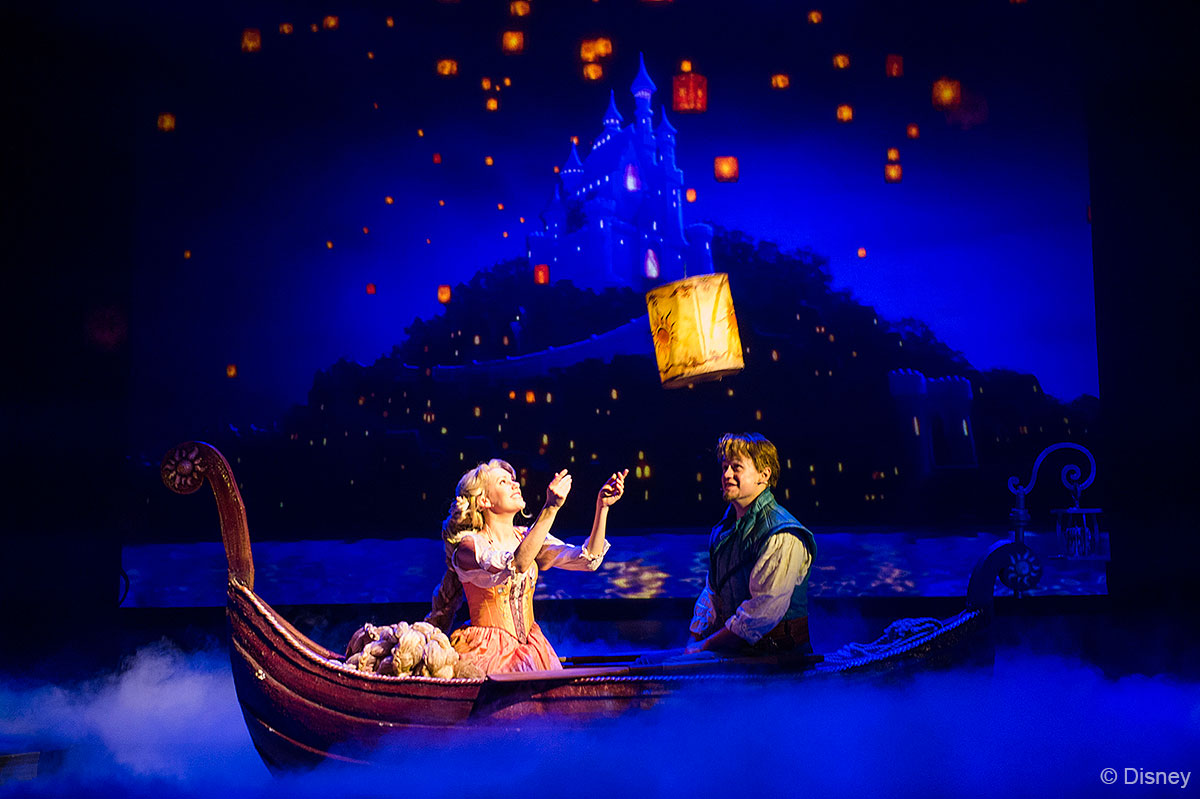 Depending on the ship you sail on, there is a special musical based on a Disney film that is only available on one ship.
Disney created an original musical show for each ship. Here is which shows are on which ships:
Disney Dream: Beauty and the Beast
Disney Fantasy: Aladdin
Disney Wonder: Frozen
Disney Magic: Tangled
These shows are impressive, and must-see when you sail on any Disney ship!