Top first time cruise mistakes to avoid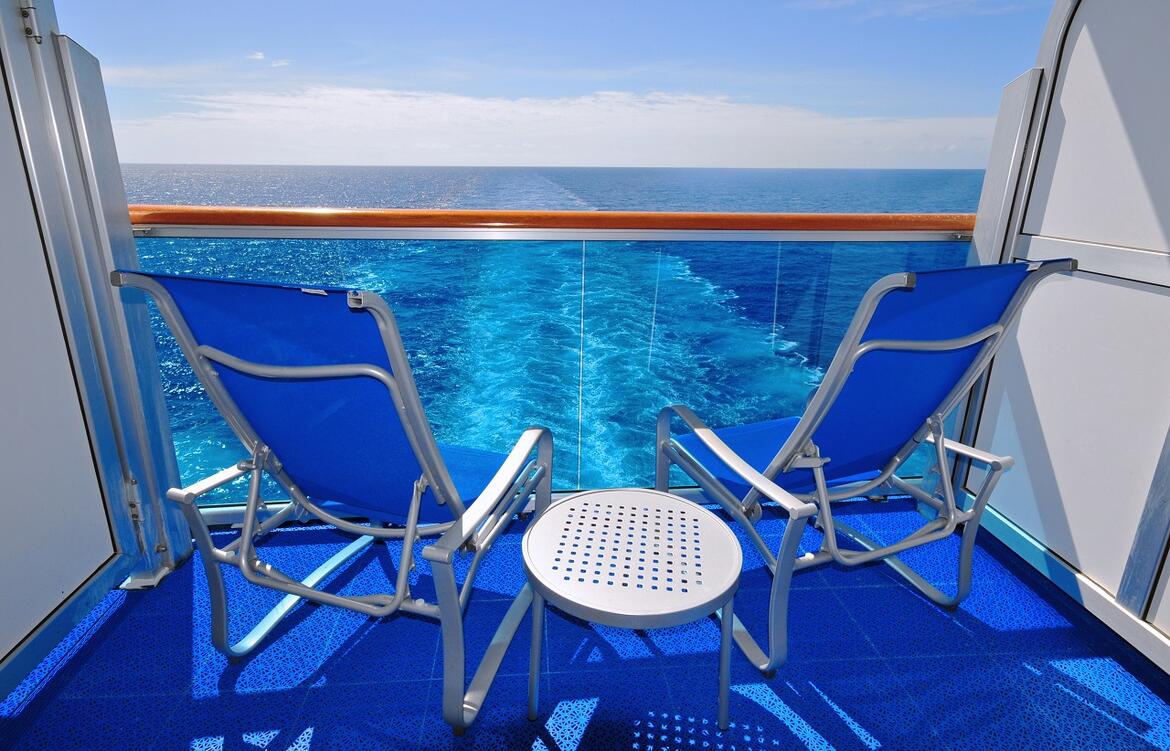 If you are going on your first cruise vacation, here are ten rookie mistakes to avoid. Not only will these tips help you have a better vacation, but you will feel like a cruising pro!
Booking a flight too early after the cruise
Typically we see first time cruisers book a return flight home that cuts things too close.  The problem is guests see that the ship returns to the port at some early hour, like 6am, and assume that is when they can get off the ship.
The reality is disembarkation times do not begin nearly that early. Once a ship returns, the ship must pass a number of inspections by local authorities and even after the ship is cleared, the cruise ship will stagger guests to prevent long lines in the terminal.
If you are flying home, book a flight no earlier than 11am to ensure any kind of delays getting to the airport are not putting your flight plans at risk.
Packing valuables in checked luggage
Be sure to always put important things in your carry-on luggage, and not the luggage you give to the porters.
This includes:
cash
credit cards
medicine
passports
cruise tickets
jewelry
Assuming the ocean will be calm
Unexpected weather at sea can occur, so do not assume that you will have perfect weather for the entire sailing. 
Bring seasickness medication, and you probably won't need it. Consult with your physician for advice or prescription medication in advance. (In a pinch, know that almost every ship offers over-the-counter remedies and an onboard doctor.)
Flying to cruise on embarkation day
Similar to our first tip, a major mistake first time cruisers make is flying to their embarkation port on the same day the ship leaves.
The reason this is a mistake is because any sort of travel delay can put your cruise vacation in jeopardy, and flight delays are so common these days. Flights and trains get delayed or canceled, connections get missed, and road mishaps can occur.
You can mitigate a travel delay ruining your cruise by arriving to your embarkation port at least an extra day in advance.  This allows you to not only avoid a travel nightmare, but also start your vacation sooner!
Not pre-booking cruise purchases early
All too often, first time cruisers assume they can wait to make dining, spa or shore excursions once they get on their cruise.  While there will likely be something available onboard, it is quite limited.
After you book your cruise, look into when you can start booking excursions, spa treatments and specialty dining and be sure to book that as soon as you can. Be sure to look into the cancellation policy for these pre-bookings too.
Don't overpack
Easier said than done, but overpacking is a mistake so many cruisers make. Consult the dress code for your cruise line and cruise ship. Pack clothing that you can wear more than once.
You might also consider buying pre-packaged laundry soap for cabin sink hand-washing. Most cruise lines offer some sort of laundry service, along with dry cleaning.  These options may have an extra cost, but it can really help with avoiding overpacking.
Booking a stateroom purely by price
The cost of your room should not be the only factor when picking where to stay on your cruise.
You should first consult deck plans to see where your room is, and what is nearby or above and below your room. Midship locations for a room are always a good idea. Try to avoid rooms directly above or below a public venue, such as restaurant, gym, bar or dance venue.
Picking the wrong ship (for you)
When booking a cruise, first timers may look at the cost, when the cruise sails and the itinerary but the ship you pick is a very important consideration.
Are you looking for a more intimate cruise experience with just a few hundred guests or are you looking for a floating city that has water slides, bumper cars, shopping malls and more? Do you want a cruise vacation where you can sit by the pool and watch the ocean go by, or do you want to be doing lots of activities every day?
Look at the ship you are sailing on and see what it does and does not offer, to ensure it will give you a good cruise experience.  Another good tip is to search that ship name on YouTube to see videos of what it is like to be onboard.