Azamara Club Cruises Expands Signature AzAmazing Evenings With 15 New Experiences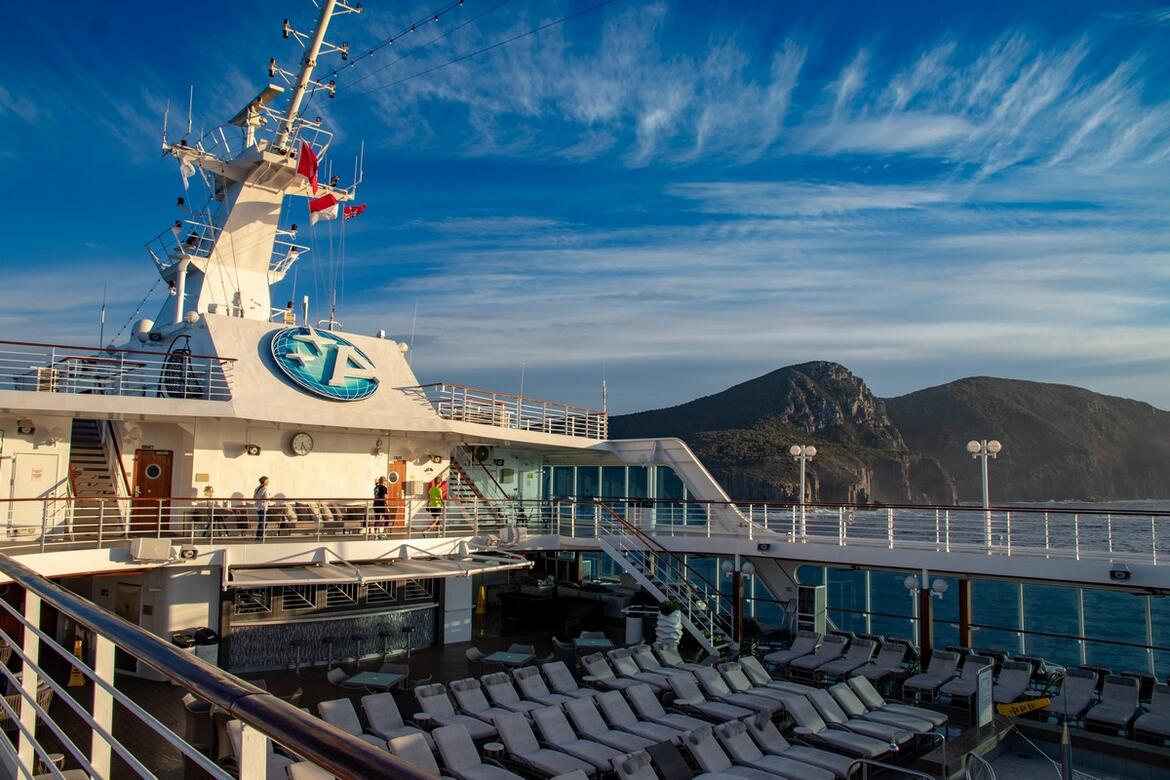 Azamara Club Cruises has 15 new signature evening events designed to connect guests to the local culture of a destination.
Exclusive to Azamara, AzAmazing Evenings are unique to each location and feature local talent and performances, and in many occasions hosted in historic venues, including The Odeon of Ancient Ephesus in Turkey and The Solìs Theatre in Uruguay.
Highlights from the new AzAmazing Evenings Include:
Lura at Pateo Da Gale
Embarking from Barcelona on May 28, 2019, guests sailing on the 14-Night Tall Sails and Remembrance Voyage will traverse Lisbon's cobblestone streets, making way to one of Europe's most magnificent squares, Terreiro do Paço. With cocktails upon arrival, guests will enjoy the rhythms of colonial-rooted, Funana—an upbeat, accordion-based type of music—performed by Portuguese singer and musician, Lura. Azamara passengers will also enjoy the sounds of Bombo—a traditional, Portuguese Brass Drum—demonstrated by the esteemed, Toca Rufar Orchestra.
A Musical Tribute to the Knights of Rhodes
Setting sail on June 19, 2019, guests on the 10-Night Greece Intensive Voyage will delve into knighthood through a musical journey at the historic, colossal Grand Master's Palace—a palatial structure originally built in the 7th century as a Byzantine Citadel and held by the Crusaders—in Rhodes, Greece. Palace partakers will explore the site's towers, walls and torch-lit hallways, eventually becoming audience members of a musical tribute to the Knights of Rome performed by a four-piece classical orchestra with tenor and soprano.
Traditional Korean Performance at Busan Culture Center
Departing on August 21, 2019 the 14-Night Circle Japan Intensive Voyage will provide passengers an enjoyable, exclusive evening at the Busan Cultural Center—an esteemed venue dedicated to showing Korean heritage, music and art—in Busan, South Korea. Commencing with a cocktail hour, guests will marvel as local experts perform time-honored, Korean folk dances and demonstrate the powerful art of taekwondo.
AzAmazing Evenings are complimentary, held once a voyage and encouraged to be reserved prior to departure date. AzAmazing Evenings are offered on sailings seven-nights or longer with the exception of transatlantic voyages.