Azamara removes casino as part of Azamara Quest refurbishment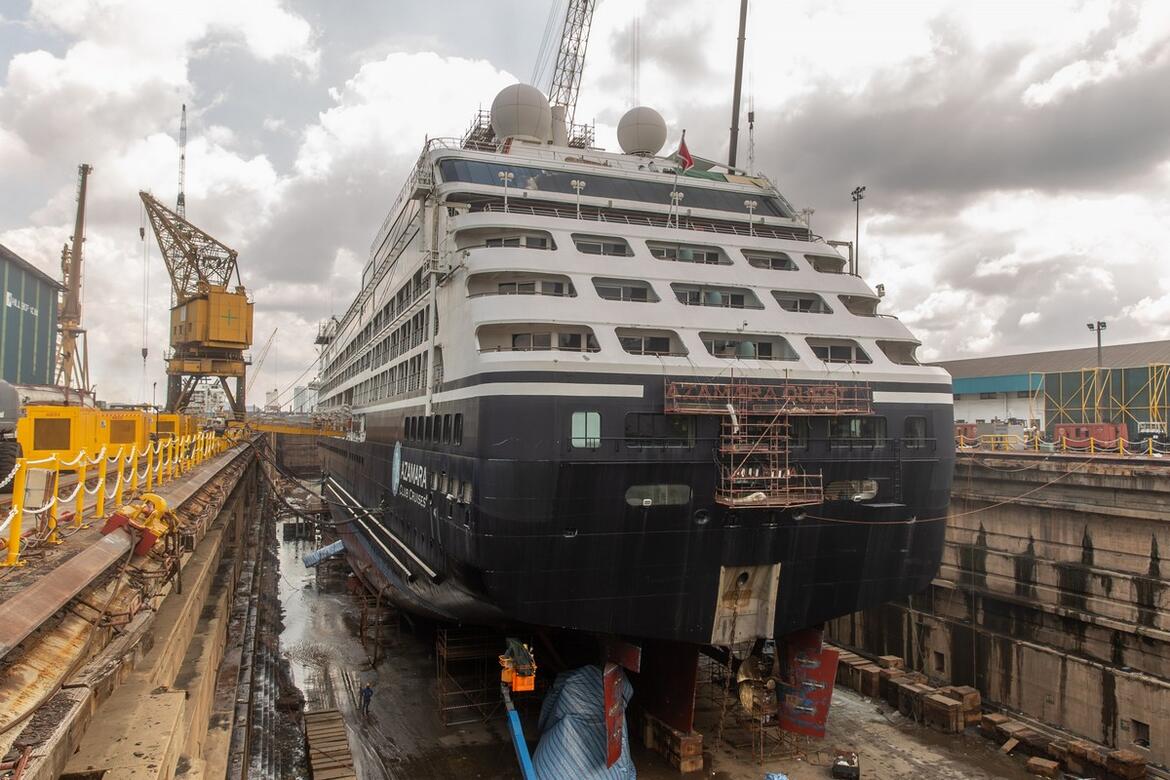 Azamara Club Cruises has finalized refurbishments to Azamara Quest following her recent Singapore dry dock.
Azamara Quest now boasts a number of enhancements, including the removal of the casino – replicating Azamara Pursuit's "The Den"; a newly designed gift shop, and the addition of six new Ocean View staterooms.
Casino Turned Lounge:
Following the success and positive feedback from guests regarding Azamara Pursuit's The Den, Azamara Quest's casino has been transformed into a similar lively lounge, equipped with comfortable seating, a piano, light "live" music in the evening, and a lengthy bar. To further the brand's commitment to Destination Immersion experiences, "The Den" will also have a concierge desk staffed with destination-focused travel experts to help plan land excursions.
Additional Improvements:
In addition to "The Den," Azamara Quest's gift shop was re-designed and will provide guests with an immersive shopping experience, offering a variety of cosmetics, electronics, jewelry and perfumes.
The ship will offer six new Ocean View staterooms on deck four, port side. As a result, the ship can now accommodate 702 guests (previously 690).
Azamara Quest's top ten suites as well as its two specialty dining restaurants, Prime C and Aqualina, are now equipped with brand new furniture.