Carnival Cruise Line tests new cruise ship roller coaster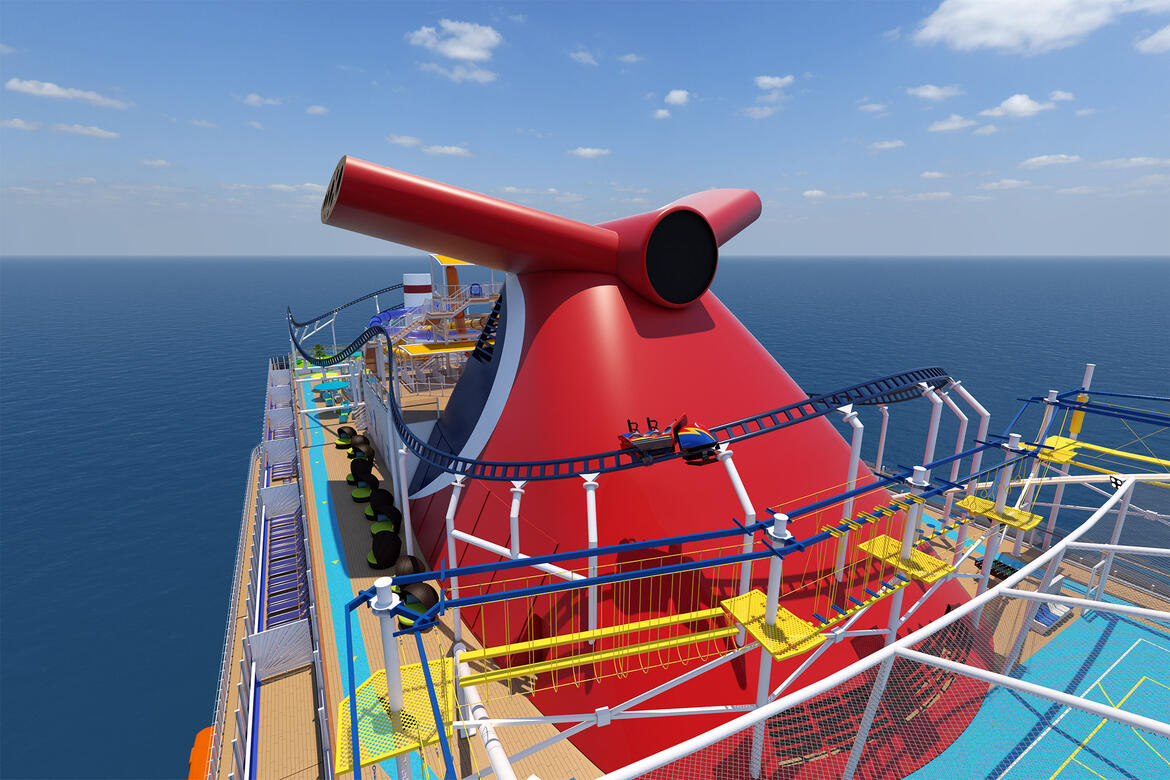 Carnival Cruise Line has released a new video of a test of its new roller coaster concept that will be added to a cruise ship soon.
Known as the BOLT, the new roller coaster will debut on the Carnival Mardi Gras in February.
The test was conducted at the roller coaster manufacturer in Munich, Germany. Mauer Rides tested out the new roller coaster, which will offer guests almost 800 feet of suspended track at speeds of up to 40 miles per hour.
BOLT was designed and assembled in the Munich factory for the initial unmanned test runs and was reassembled and installed aboard Mardi Gras at the Meyer Turku Shipyard in Finland where the ship is being built.
Mardi Gras is scheduled to begin sailing from Port Canaveral, Fla., Feb. 6, 2021, operating year-round seven-day itineraries.