Compare: Celebrity vs. Holland America Cruises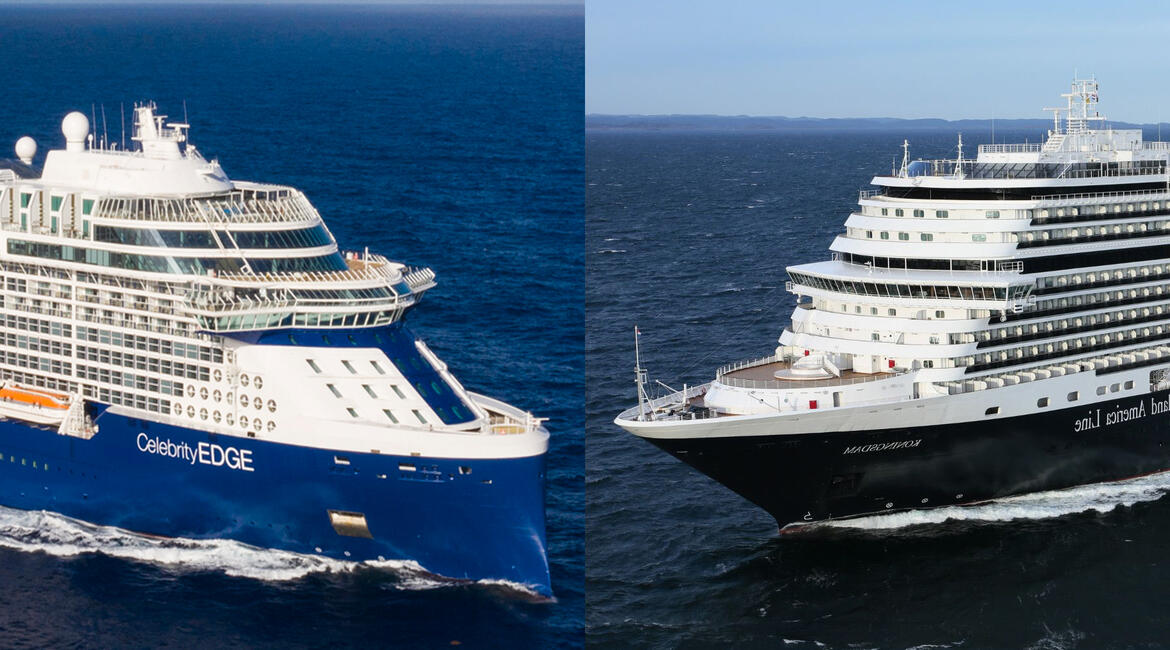 If you're planning your next cruise vacation and have found yourself struggling with whether to choose Holland America versus Celebrity, you're not alone.
Below, we'll help you compare the two lines in several key areas, including food, cabins and things to do.
Overall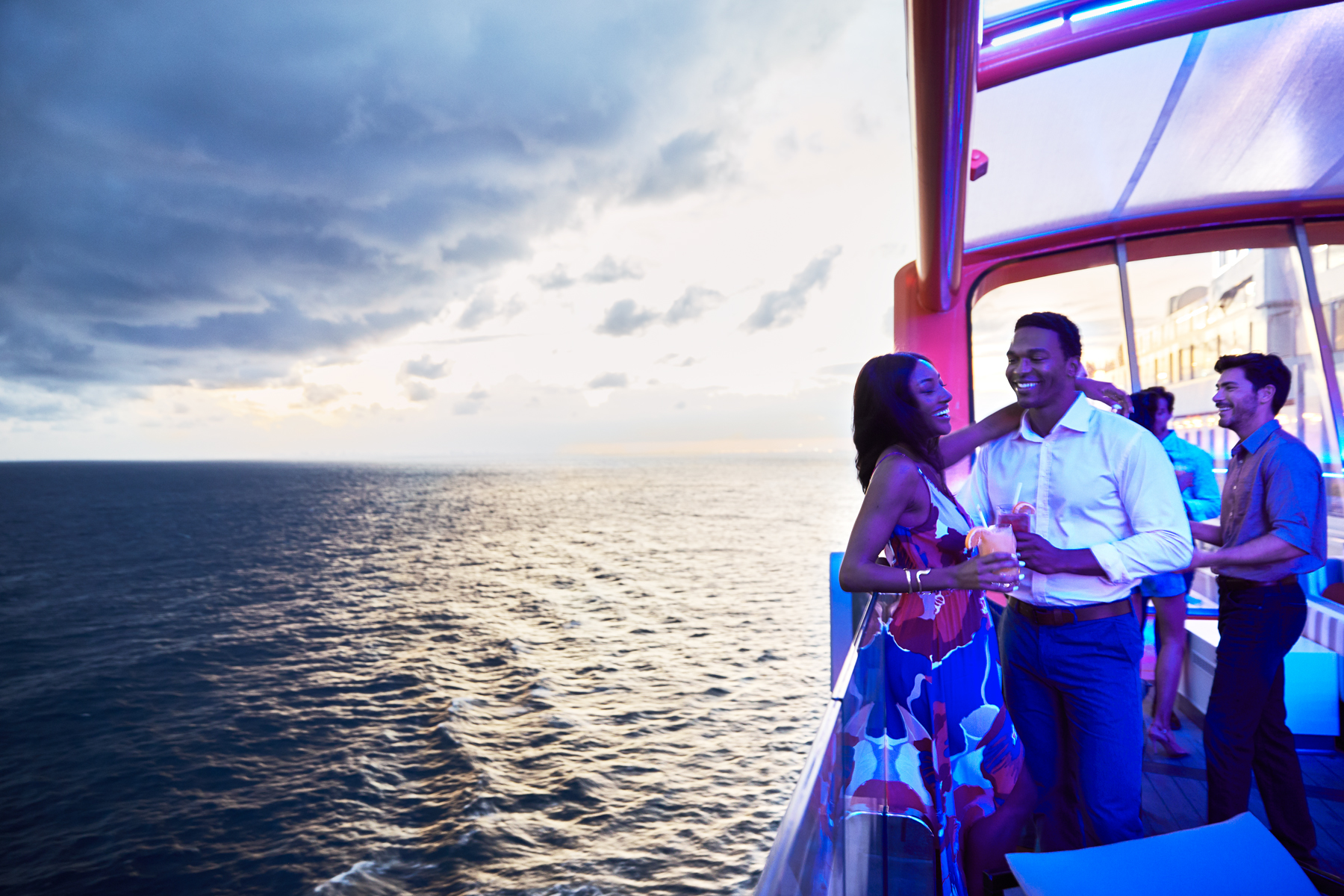 Both Holland America and Celebrity appeal to more refined cruisers than some of the other mainstream cruise lines, but they're also solid choices for passengers who still like to have a good time. What you can expect from either Celebrity or Holland America is a varied selection of itineraries, elegant decor, terrific food and a resort-casual vibe.
While Celebrity caters to a younger, trendier demographic with edgy shows and gimmicky (but thoughtful and tasty) restaurants, Holland America embraces an older crowd by providing a slower onboard pace set to fantastic live music, particularly on its newer ships.
Food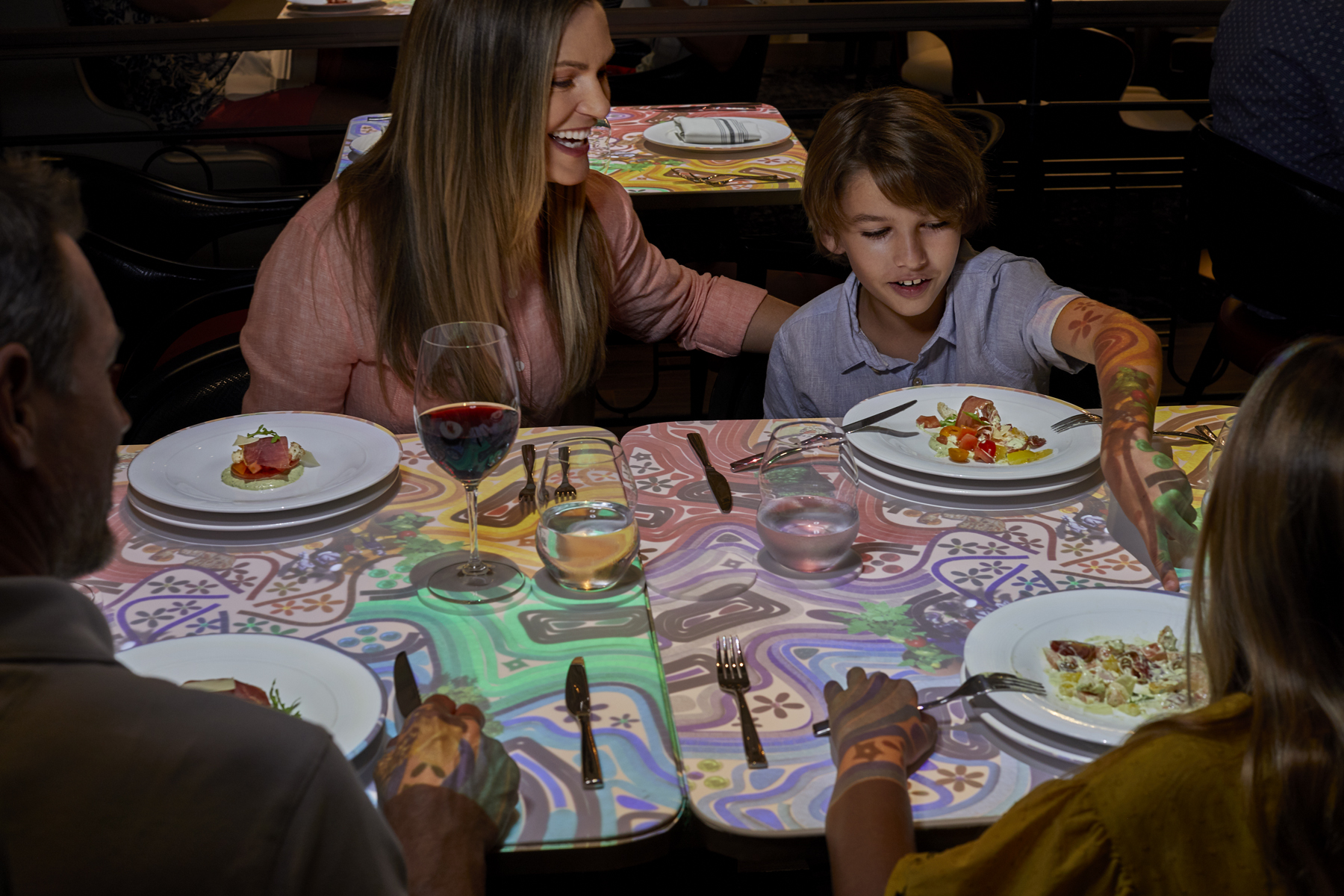 Both fleets offer a combination of free buffet and waiter-served dining to all passengers for breakfast, lunch and dinner. In the dining rooms, cruisers can choose from set-seating (same time and table every night) and flexible dining (eat any time between set hours at any table).
Cruisers also have access to alternative dining options, whether they choose Celebrity or Holland America Line. Overall, Celebrity offers more choices on its ships, but Holland America has begun to expand the number of eateries on its newest vessels.
While basics like cafe pastries, pizza and poolside fare are included in both lines' fares, items at most restaurants outside of the buffet and main dining rooms are not. Neither line includes these in its prices, with the exception of Celebrity, which allows passengers booked in the highest-tiered suites to eat there at no additional charge.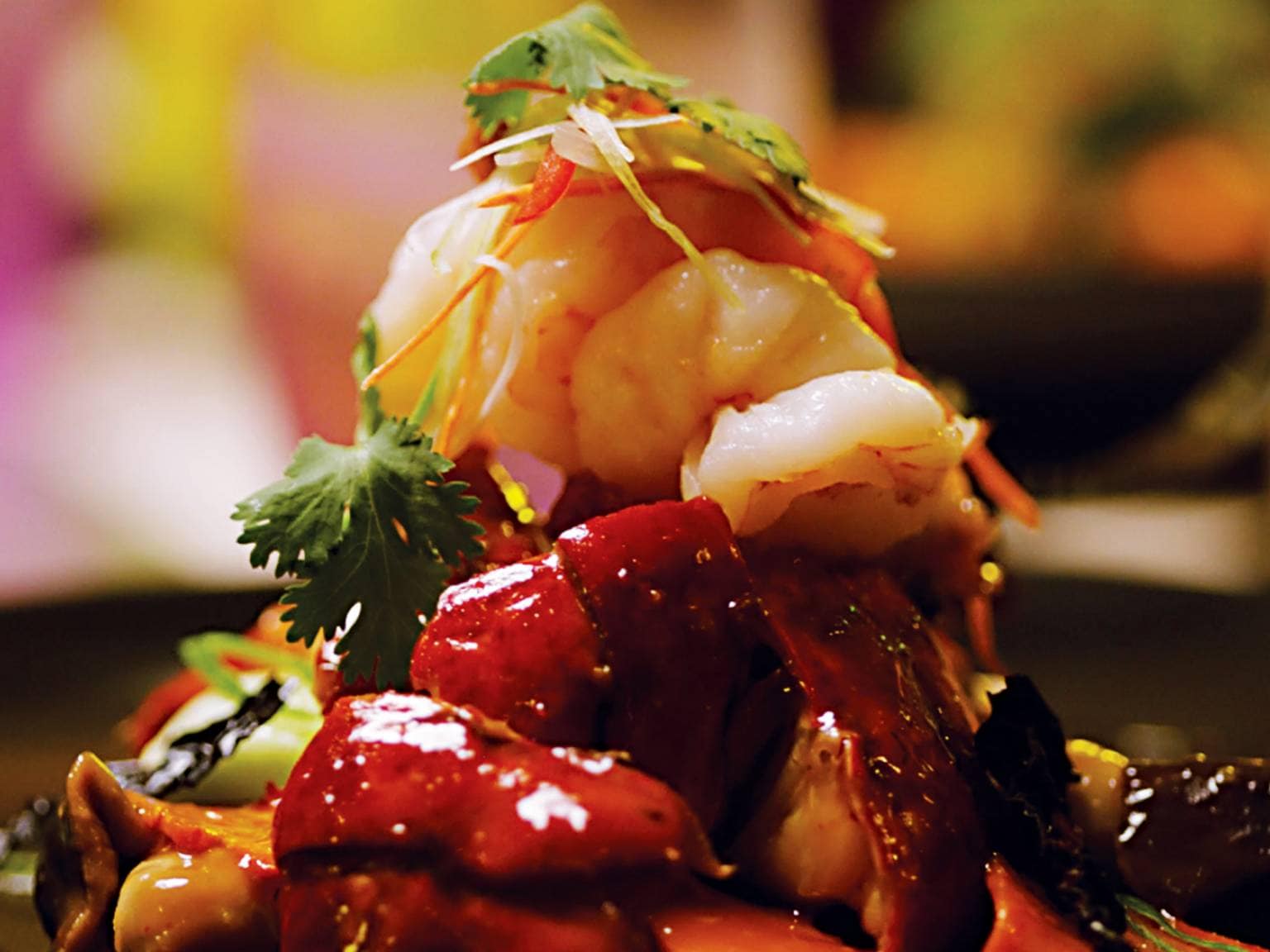 Holland America is one of the few cruise lines where the free dining is impressive enough to be placed on nearly on the same level as the for-fee dining. However, if you're in the mood for something truly special, highlights comprise Rudi's Sel de Mer, serving seafood with a French flair; the Pinnacle Grill steakhouse; Canaletto, with a menu of Italian cuisine meant for sharing; and Tamarind, which features Asian fusion.
Celebrity's extra-fee dining outposts are decidedly more flashy. Particularly notable choices on select ships include Le Petit Chef, where a tiny chef animation is projected onto your table as he "prepares" your food; the Lawn Club Grill, which allows you to grill your own dinner with the help of a chef to a backdrop of a real grass lawn; and Eden (on Celebrity's Edge-class ships), which serves up creative dishes as acrobats perform.
Cabins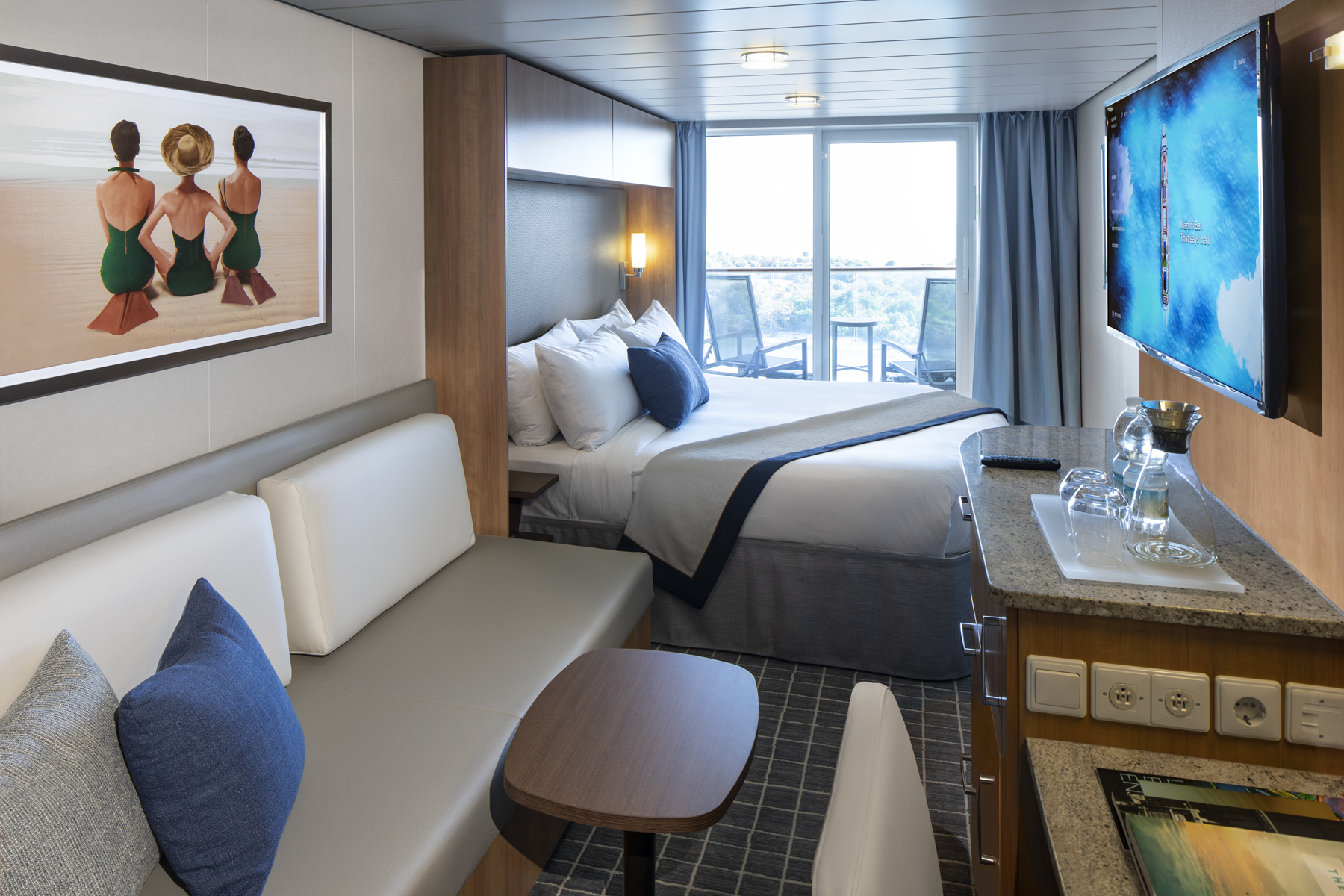 Passengers will find well-appointed and functional cabins in a variety of categories with both lines. The number of options is impressive and comparable between Holland America's and Celebrity's older ships, but the former offers a larger selection on its newer vessels than Celebrity does on its most recent ones.
Although both lines have connecting cabins available for families or groups traveling together, Holland America's newest ships also have special cabins for cruisers sailing alone, as well as dedicated accommodations for families.
Another commonality between these two lines is that they both include large numbers of perks for passengers booked in the highest-level suites. Priority embarkation and disembarkation, upgraded toiletries and in-cabin electronics like iPod docks (Celebrity) and Bose speakers (Holland America) are offered with both lines, as is access to private lounges with snacks and beverages.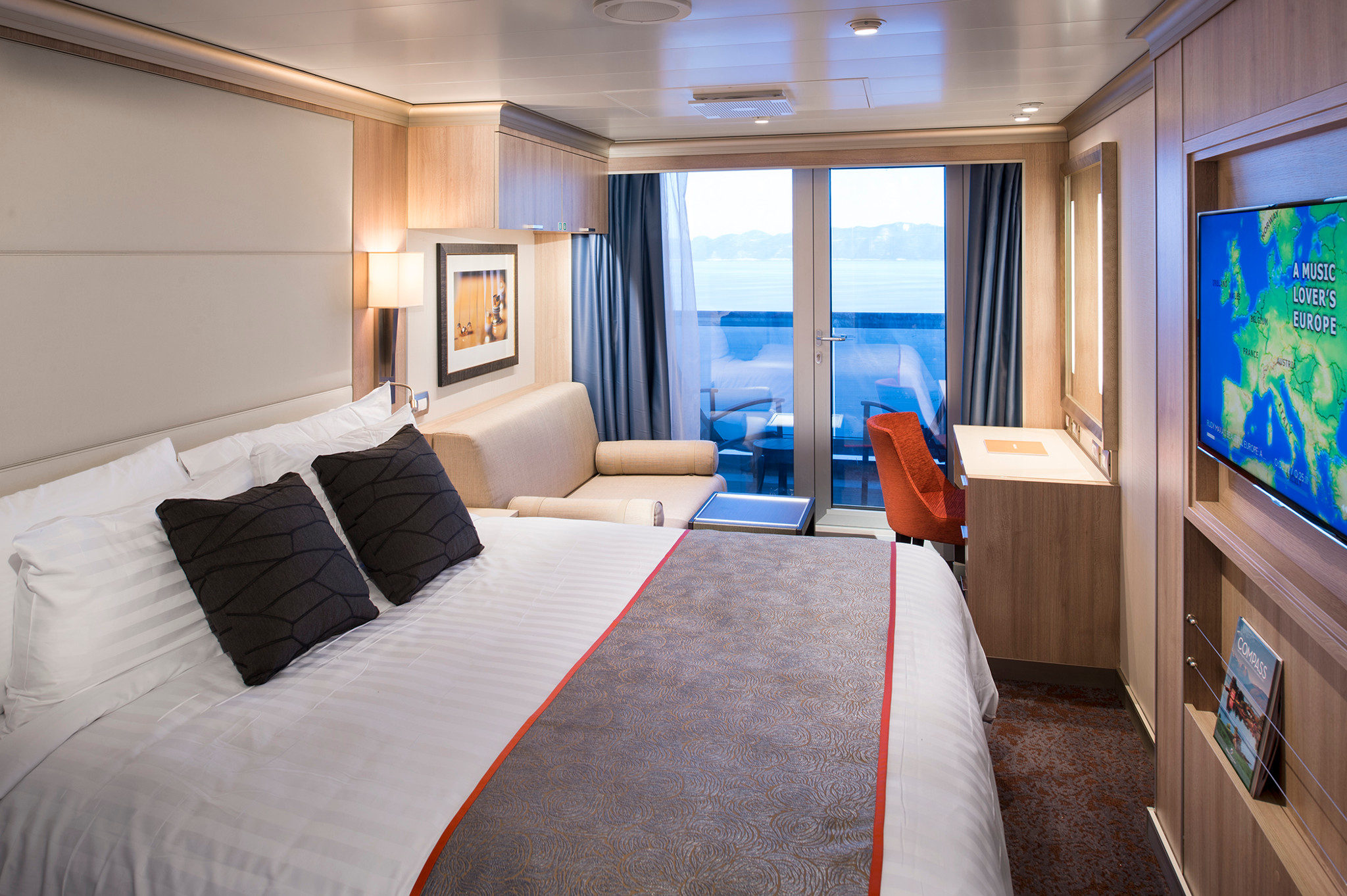 Celebrity includes a bit more than Holland America, featuring complimentary alternative dining in all restaurants onboard, access to an exclusive dining room and sun deck, and reserved theater seating, as well as free Wi-Fi access, beverage packages, onboard credit and gratuities. Meanwhile, Holland America extends extras like in-cabin canapes, flowers, a choice of pillows and laundry services.
Additionally, passengers can book spa cabins on both lines' ships. While Celebrity's come with access to the onboard thermal suites and a special healthy food-focused restaurant, Holland America's focus is more on in-cabin amenities that include specialty waters, bath salts, exercise DVDs and fitness equipment like yoga mats.
Things to Do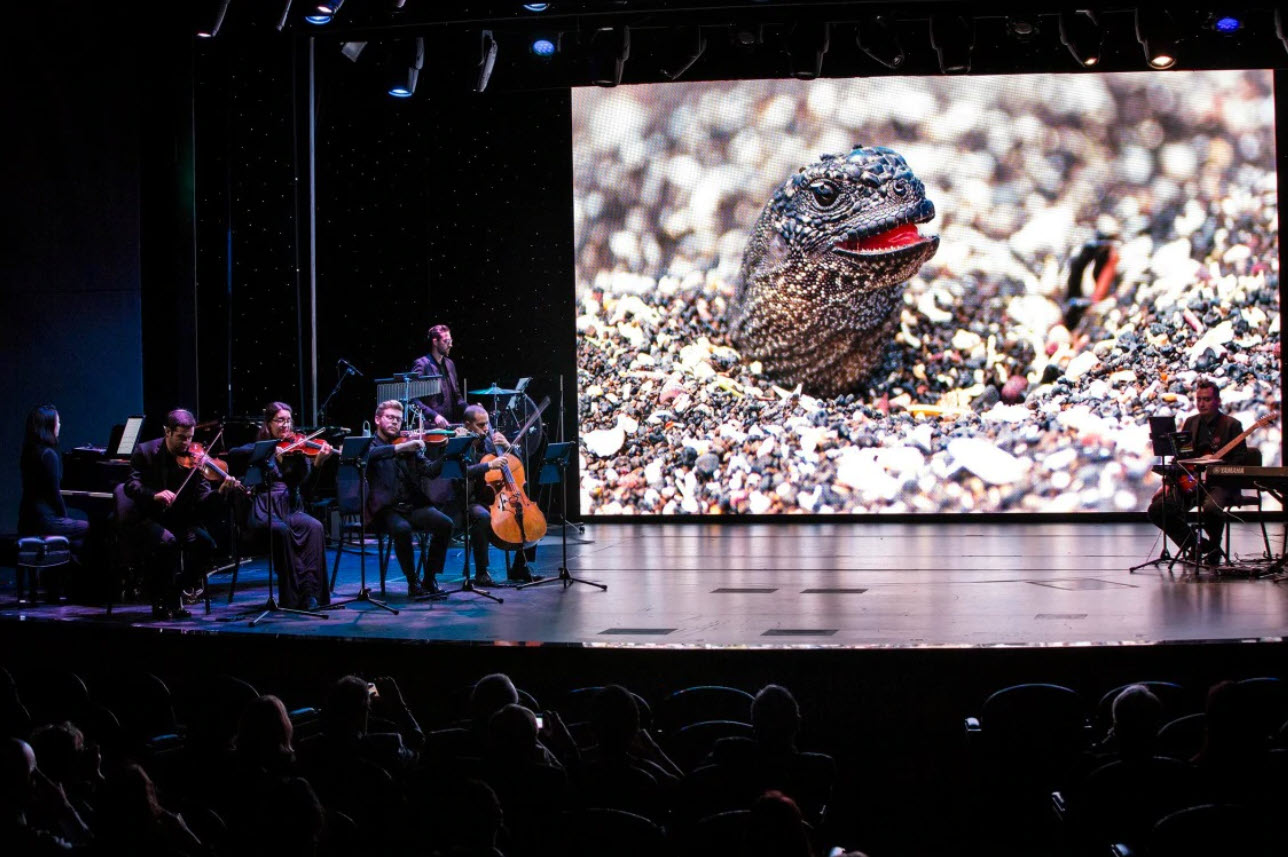 Both Celebrity and Holland America tend to shy away from the tacky, kitschy fun you'd expect to find with other lines, but that doesn't mean there isn't still fun to be had.
Regardless of the line they choose, throughout the day cruisers can participate in a range of activities like trivia, bingo, dance lessons and lectures, including technology-focused ones on Holland America ships via a partnership with Microsoft and on Celebrity ships through the line's partnership with Apple. Holland America also features nature-focused lectures, films and activities based on a joint venture with BBC Earth.
Wine tastings are part of the daily schedule on many of both lines' ships, too. Celebrity's are presented through a partnership with the United Kingdom's "The Wine Show," and some of Holland America Line's tastings are affiliated with Chateau Ste. Michelle.
Additionally, both lines feature casinos and both indoor and outdoor fitness facilities like basketball courts and jogging tracks.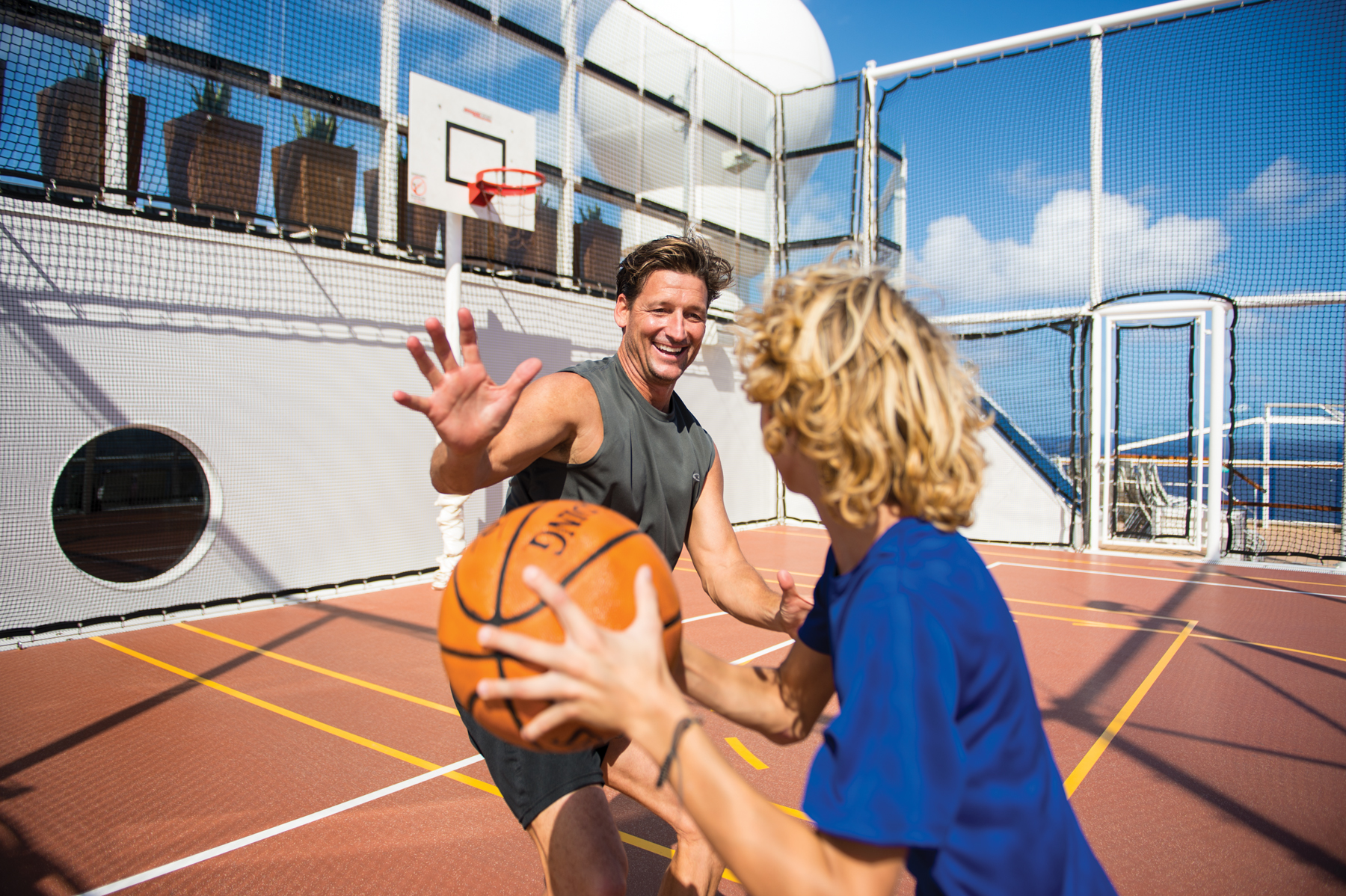 Although all Celebrity ships have two to three pools each, only a handful of Holland America's have more than one pool that's free for everyone to use. (Some vessels offer for-fee therapy pools or teens-only pools.) Both lines also boast a number of hot tubs for cruisers looking to relax. These lines eschew most crazy pool games, but they are occasionally offered on warm-weather sailings. Celebrity also houses a kids' splash area on select vessels.
For more outdoor fun, Celebrity's Solstice-class ships boast real grass lawns on the ships' top decks, offering a space for passengers to play bocce, enjoy picnics and take part in art classes. Throughout each sailing, glass-blowing demonstrations are also offered there. On some ships, however, the presence of the Lawn Club grill restricts access to the Lawn Club area.
In the spa arena, there are plenty of treatments available, and both lines have dedicated spa cabins available for booking.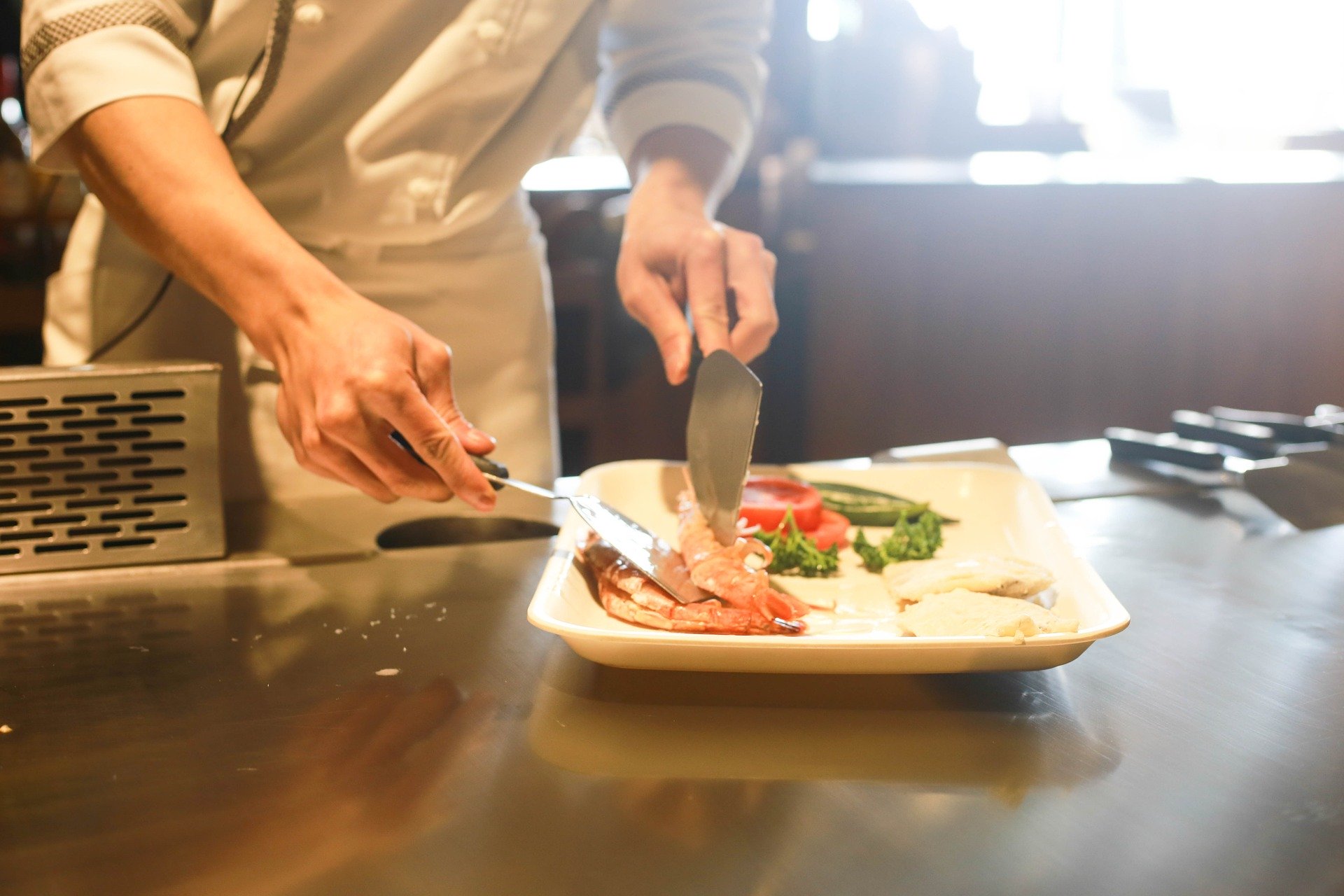 Feel like a chef-led cooking demonstration or a scavenger hunt? Holland America has both. Looking for nighttime diversions? Celebrity and Holland America present stalwarts like revue-style song-and-dance shows, as well as comedy and magic acts.
On Celebrity's Edge-class vessels, passengers won't want to miss the impressive and trippy acrobatic performances in the Eden lounge.
Where Holland America shines brightest is with its music scene, in which the line has heavily invested with the debut of its newest hardware. On select vessels, cruisers can enjoy chamber music at Lincoln Center Stage, check out blues at B.B. King's Blues Club, hear dual pianists play chart-toppers from the last 50 years at Billboard Onboard, or jam out in the Rolling Stone Rock Room.
Price
Although Celebrity prices tend to skew slightly higher than Holland America's, both lines charge more for sailings on their newer vessels. Celebrity offers different pricing options within each cabin category, allowing passengers to tack on extras, such as Wi-Fi or drinks packages, that are important to them.
One outlier in the pricing comparison is Alaska sailings with Holland America. One of two major players in the region alongside Princess, HAL knows a thing or two about sailing to The Last Frontier and prices its voyages accordingly. That means prices for these sailings are generally higher, even for bookings on older vessels. (Trust us: With the scenery you'll be viewing, the emphasis is what's outside the ship, rather than the ship itself.)