The construction of Wonder of the Seas, the largest cruise ship ever, hit a significant milestone on Saturday as the ship took to the water for the firs ttime.
Construction on Wonder of the Seas continues as the ship transferred to its outfitting dock at Chantiers de l'Atlantique shipyard in Saint-Nazaire, France on Sept. 5.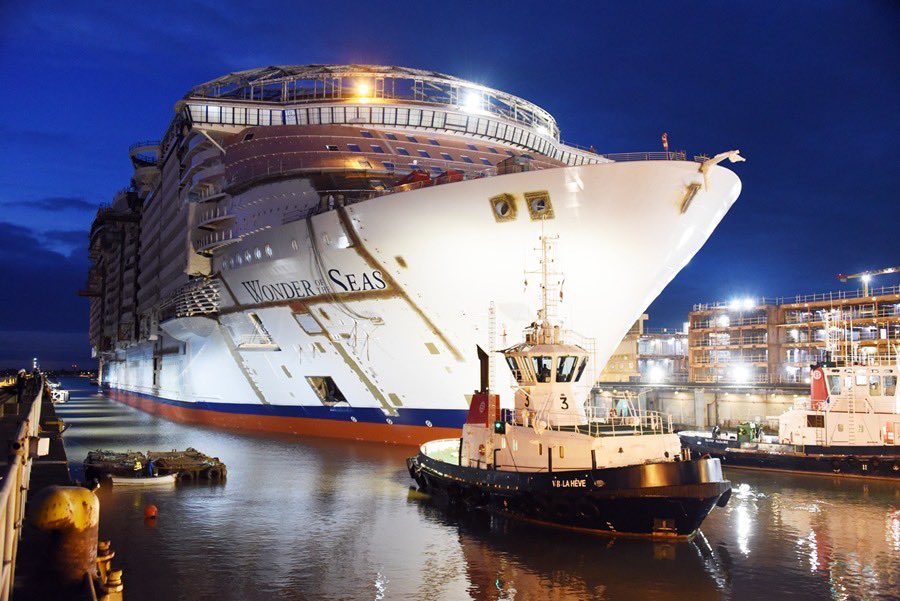 The new Royal Caribbean vessel was floated out from a dry dock at the giant Chantiers de l'Atlantique shipyard in St. Nazaire, France,  where it has been under construction for more than a year. The float out marks the end of exterior work on the ship. It now will undergo months of finishing work to its interior.
Scheduled to debut sometime in 2022, Wonder of the Seas is part of the Oasis Class of cruise ships and is expected to become the largest cruise ship in the world.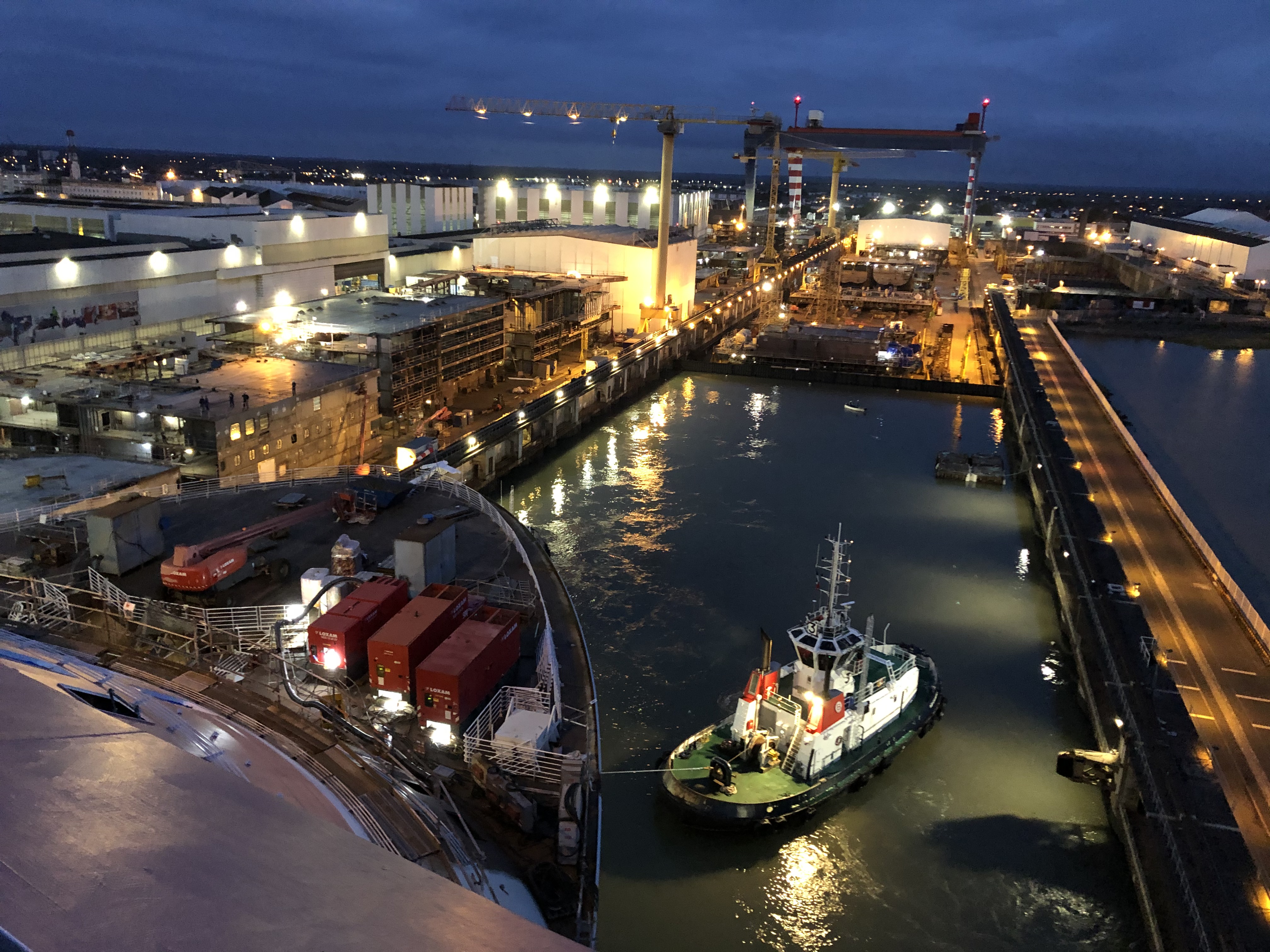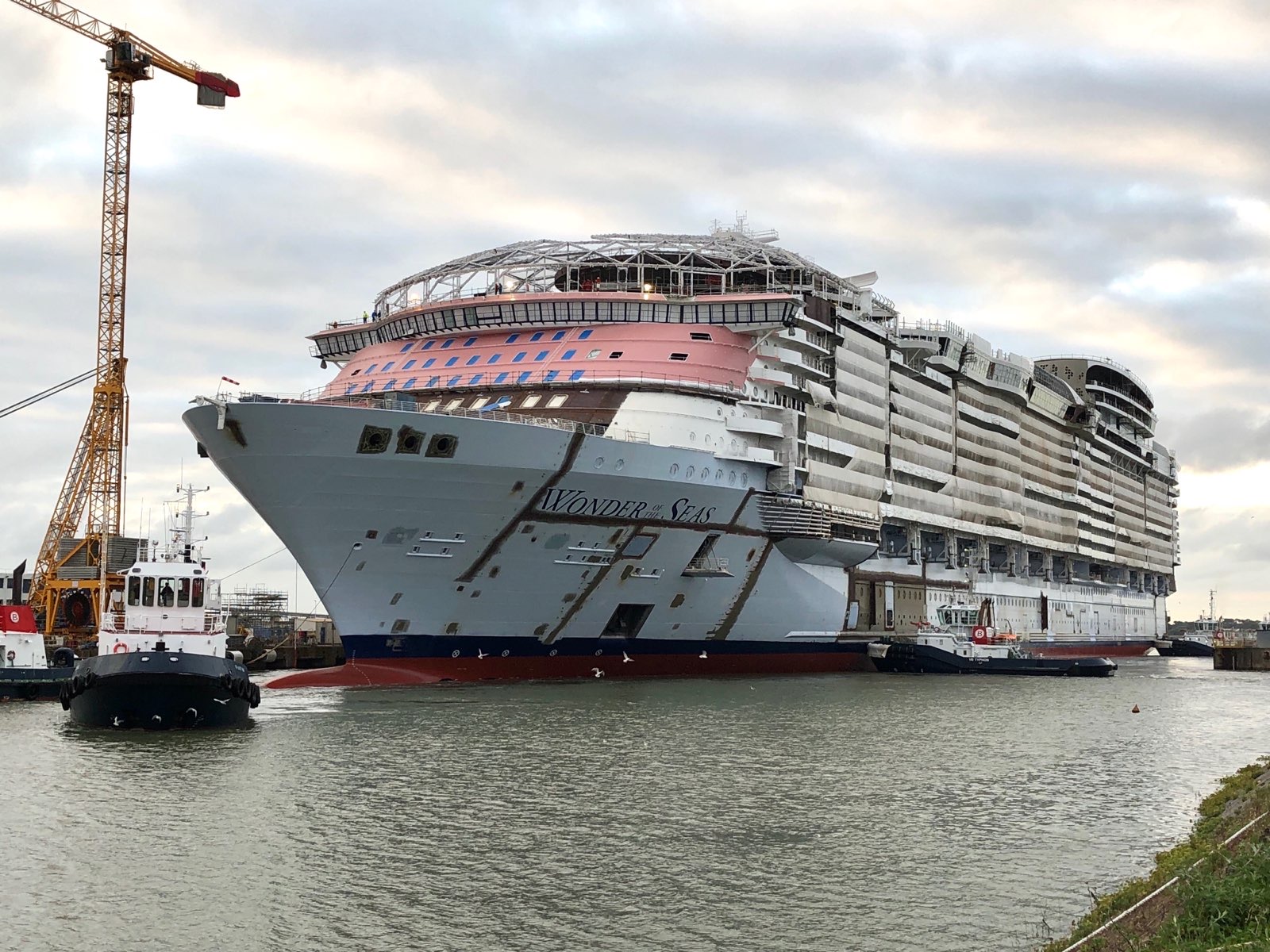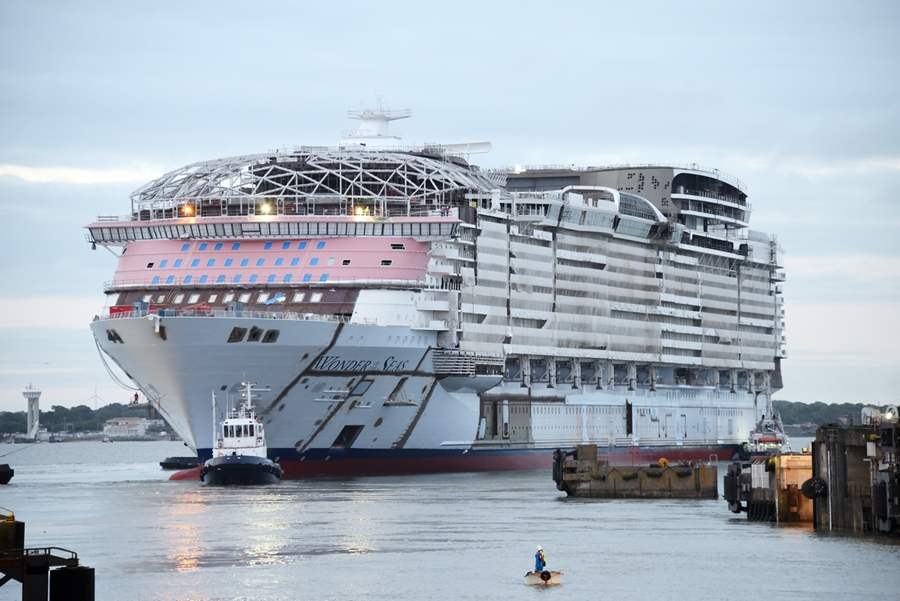 Wonder is scheduled to set sail from Shanghai, China, becoming the first Oasis Class ship not to debut and sail in North America. She will instead be the first of the renowned Oasis Class to sail the Asia Pacific.
Wonder of the Seas was originally going to begin sailings in 2021, but the current cruise industry shutdown forced Royal Caribbean to delay her debut until 2022.