Cruising is on the verge of resuming, and when it does, we can expect cruise lines to take new precautions -- everything from additional cleaning and improved air filtration to the enforcement of mask-wearing and social distancing.
But what else can you, as a passenger, do if you're feeling less than comfortable with the idea of sailing again so soon after the pandemic? In addition to wearing a mask and washing your hands, you might want to book a suite. Before you call us crazy, here are five ways in which a suite will allow you to isolate without feeling isolated.
1. Access  to Private Areas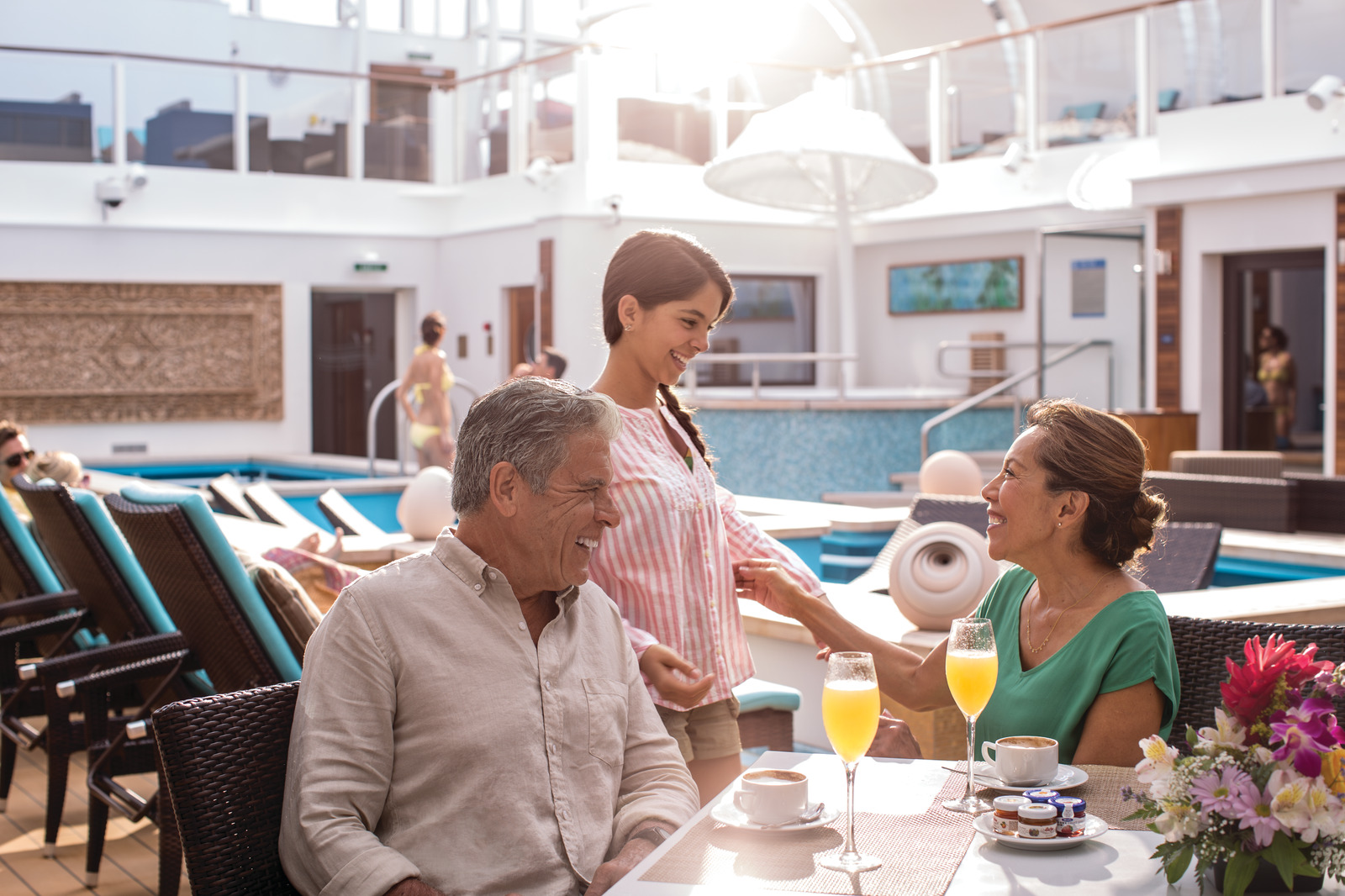 When they return to service, ships will be sailing at reduced capacity, but if you're still feeling unsure about sharing space with strangers, a suite is the perfect solution.
If your goal is to limit your exposure to other cruisers or public areas without feeling like you're completely missing out on what your vessel has to offer, many high-end suite enclaves -- such as the MSC Yacht Club or Norwegian's The Haven -- offer access to private restaurants, pool areas and lounges with bars.
Although these spaces won't necessarily allow you to avoid all other passengers, they will allow you to limit your contact to only others booked in suites.
2. Butler and Concierge Services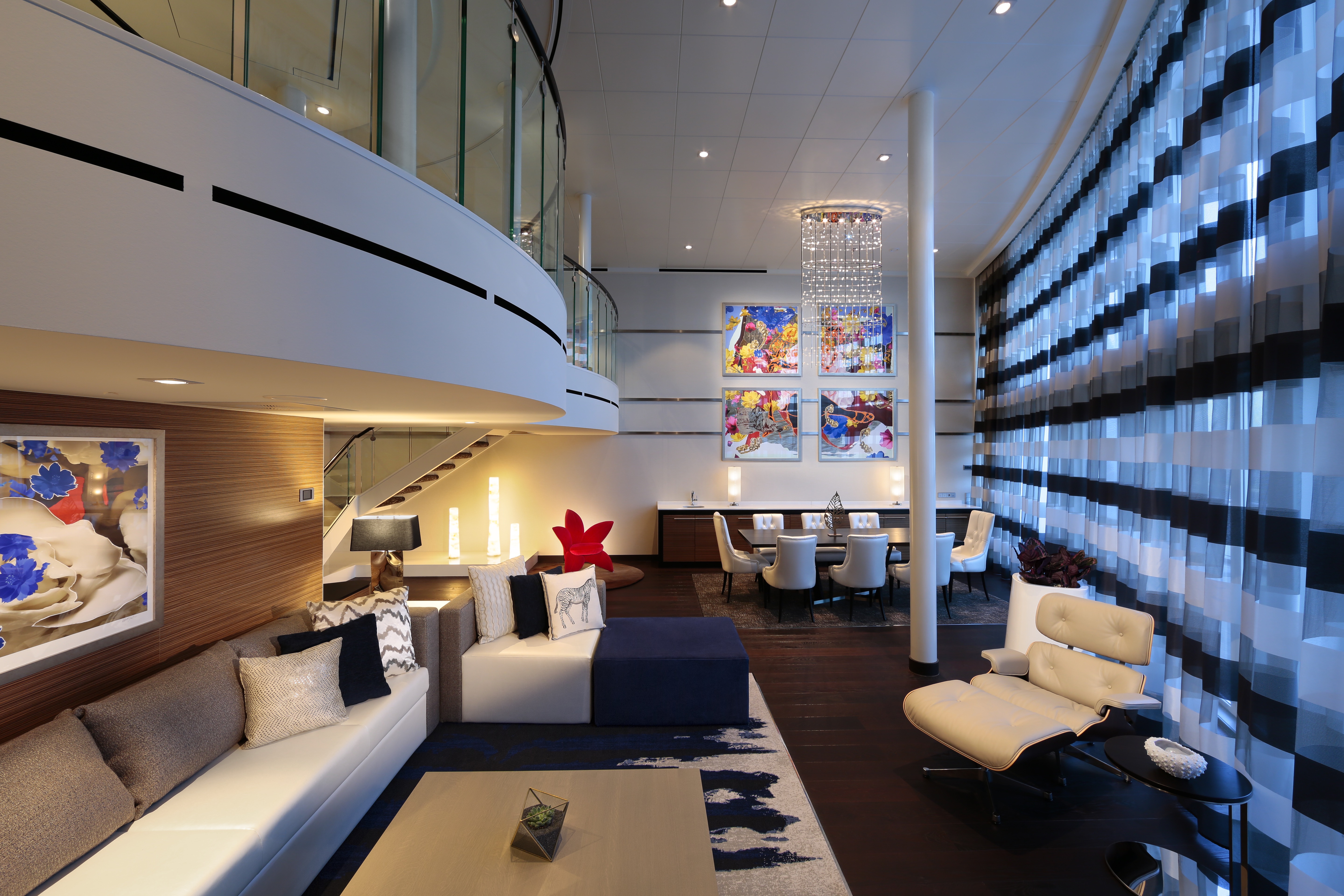 Booking a lavish suite with a major cruise line, such as Royal Caribbean, Princess, Celebrity or Holland America, will entitle you to the services of a butler, a concierge or both.
You can ask them to set up special dinners in your cabin if you're not ready to brave the dining room, book shore excursions on your behalf so you can avoid going to the desk, and arrange in-cabin massages if showing up at the spa is out of the question. (Note that these options are rarely free, and tipping is customary.)
3. Larger Accommodations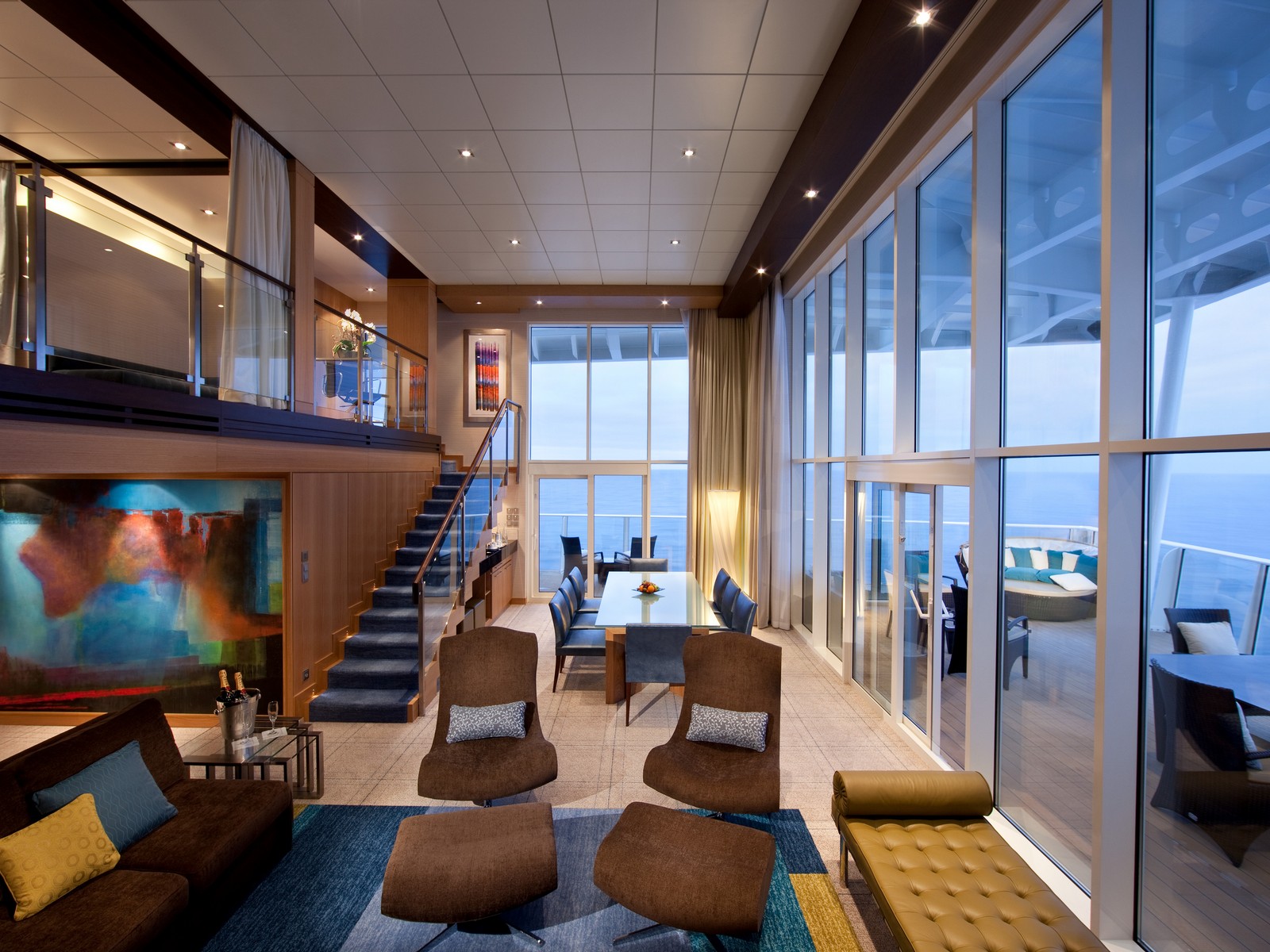 Suites are almost always larger and sleep more people than standard cabins, meaning that you can travel with extended family or a group of friends and keep everyone close.
Even if separate or connecting cabins are needed, the biggest suites usually feature in-cabin spaces large enough for gathering within your bubble for everything from pre-dinner small plates to butler-served cocktail hours upon request (and at added cost).
4. In-Room Amenities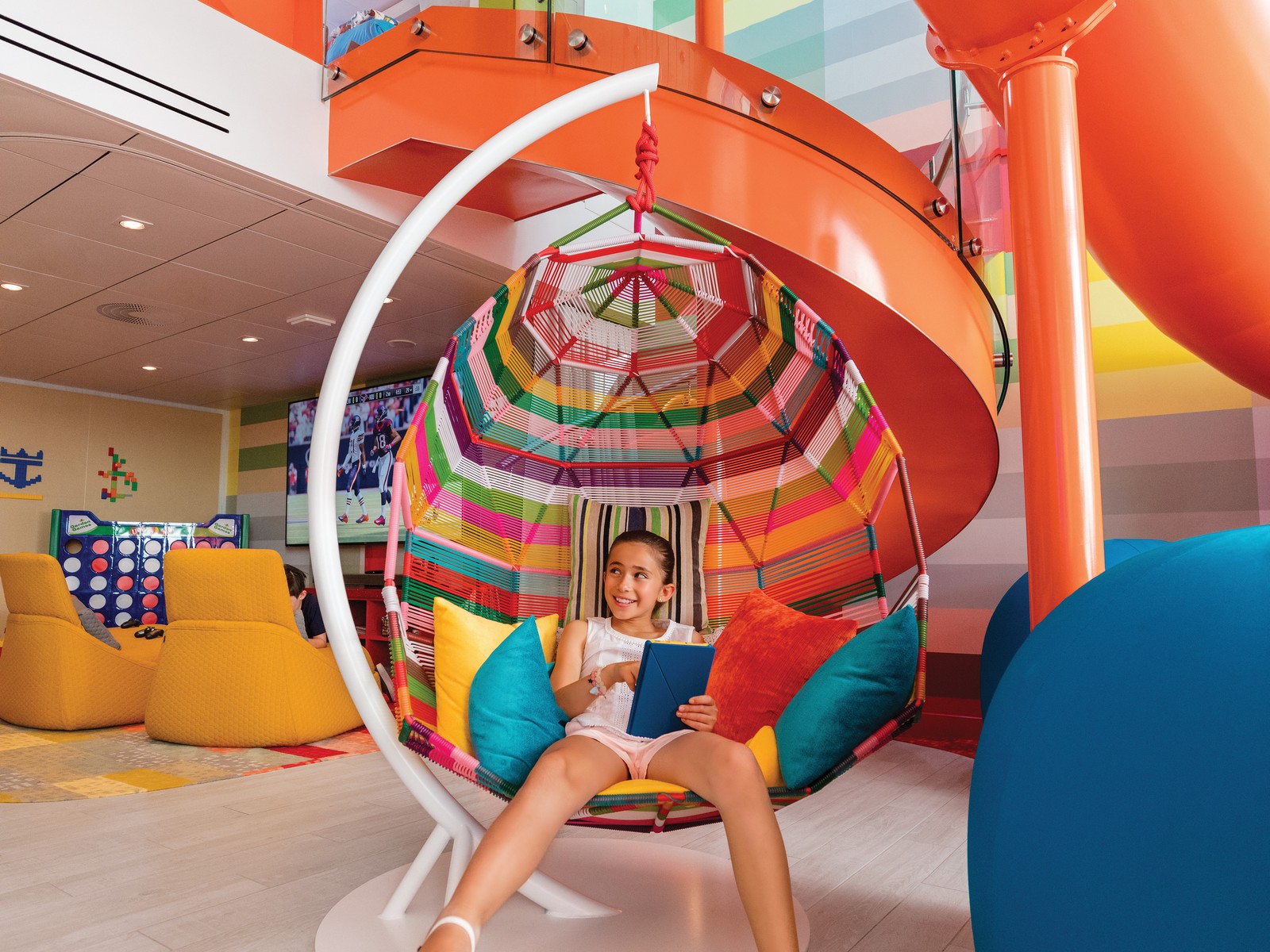 In the extremely unlikely event that you're forced to quarantine in your cabin due to a viral outbreak onboard, suites include several amenities that will help you to pass the time.
They might feature access to free movies and music with state-of-the-art entertainment systems on which to play them, private sun decks or expansive balconies, private saunas and in-room hot tubs or whirlpool baths with stunning ocean views.
In the case of Royal Caribbean's Ultimate Family Suite, found on some of the line's newest vessels, there's space to sleep up to eight people across two decks.
A stay there will also grant you access to in-cabin table tennis and air hockey, board games, a living room and lounge area with video games, an outdoor space with a small climbing structure and private hot tub, and even a slide that will take the kids from their bedroom to the floor below.
Plus you'll have the services of a Royal Genie butler, who can provide you with anything else you'll need.
5. Freebies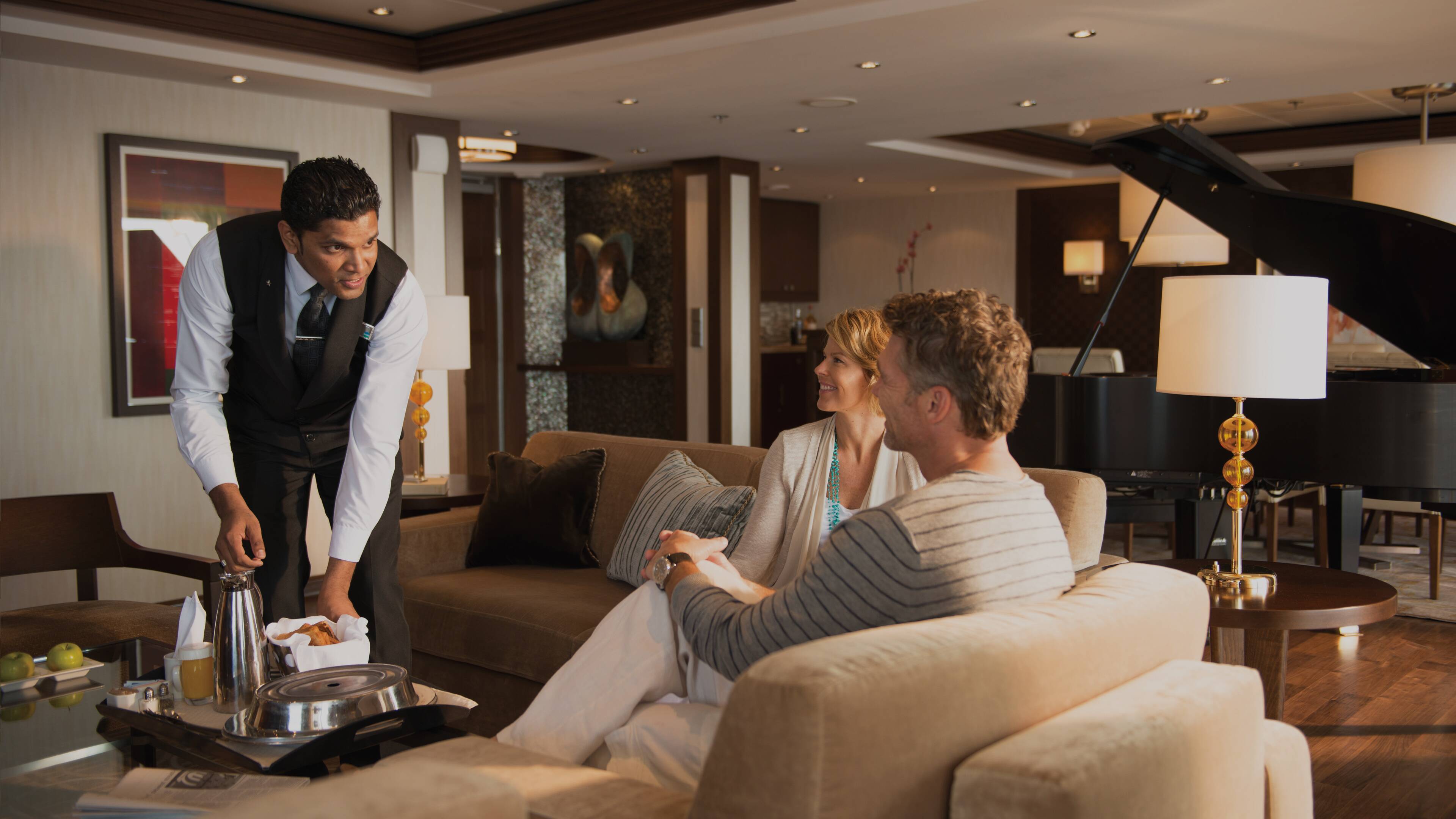 Passengers who spend the dough to stay in the swankiest of cabins often receive additional perks, which, although not directly related to avoiding covid, can make the overall experience more pleasant and also help to offset the additional cost.
If price is an obstacle for you, consider how much you could save if your cruise line tosses in free alternative dining, a Wi-Fi package, laundry services, priority boarding or free alcohol.
Plus, if you opted for future cruise credit due to your cruise line's cancellation of a previously booked sailing, upgrading your cabin type to a suite is a great way to spend it.