When it comes to tipping on a cruise, passengers have strong feelings. Few onboard issues are more contentious. Do I have to tip on a cruise? If so, how much? Can I remove daily service charges?
We'll help you wade through the confusing world of cruise ship gratuities so you know exactly where your money goes and how much you can expect to pay.
How much are tips on a cruise?
Most mainstream lines -- Carnival, Celebrity, Disney, Holland America, MSC, Norwegian, Princess and Royal Caribbean -- automatically add daily per-person fees to each passenger's onboard account for cruisers who have not prepaid their gratuities.
Those fees range from about $12 to $18 per person, per day, depending on the cruise line, sailing and type of cabin in which a passenger is booked. For example, cruisers in suites are usually assessed a slightly higher daily service charge (budget extra if you have a butler or concierge), while passengers hailing from Europe or Australia might be charged lesser amounts, or nothing at all, to align with tipping customs in their home countries.
Some lines like Carnival and Norwegian waive gratuity charges for children 2 and younger, and others like MSC discount them. However, most will charge the full amount to all passengers, regardless of age.
On nearly all ships, you will also be charged automatic gratuities of 15 to 18 percent for certain onboard purchases, such as spa treatments, alcoholic beverages and specialty dining.
However, some cruise lines -- mainly luxury lines like Silversea, Crystal, Seabourn and Azamara, among others -- include tips in their fares, which means tipping is neither encouraged nor expected, and passengers won't see additional gratuities or service fees charged to their accounts.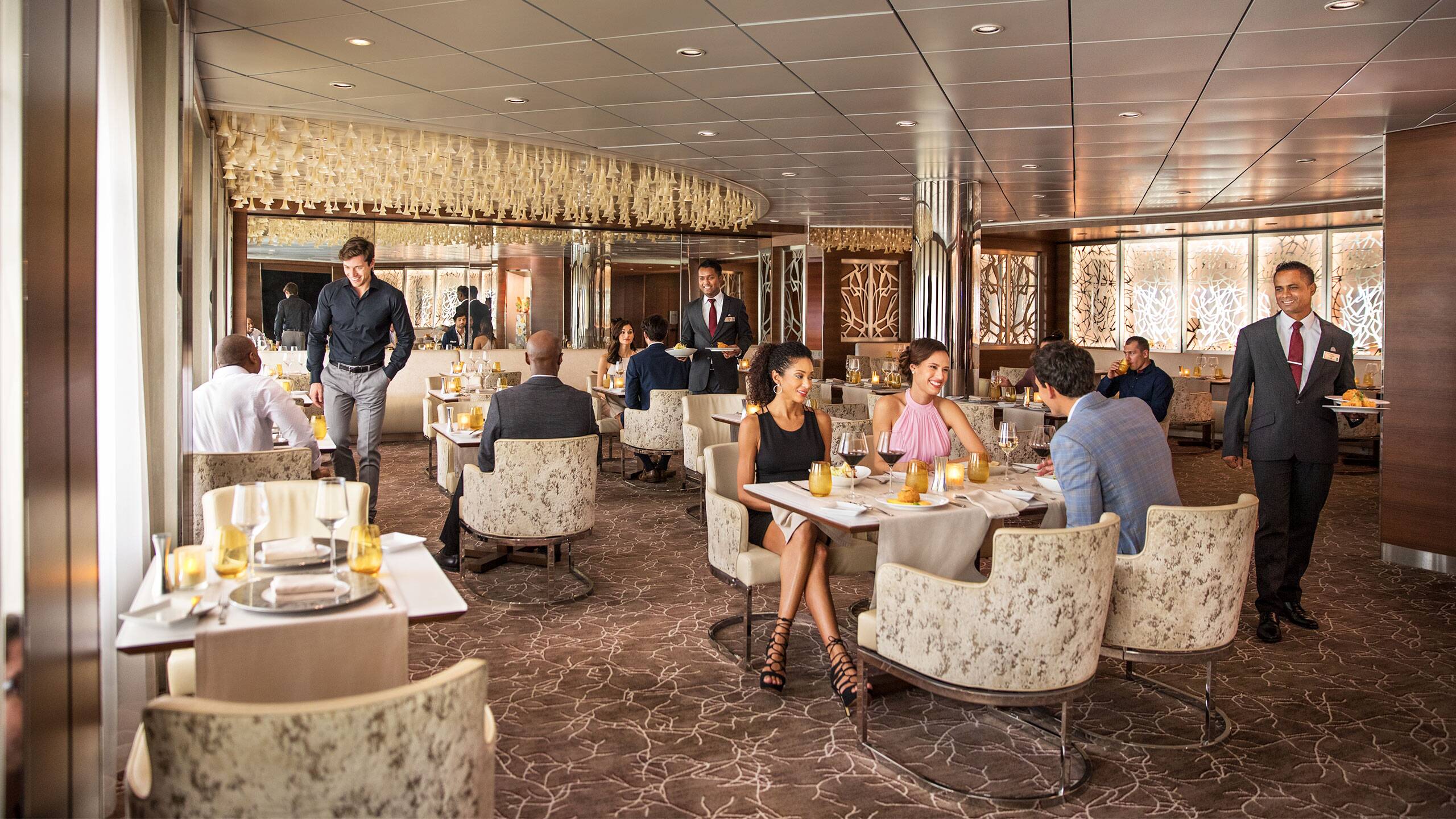 Where do my gratuities go?
Generally, gratuities are split among all crew -- not just the ones you interact with on a daily basis like your waiter or room steward. For most lines, the largest portions go to the housekeeping and dining teams, with the rest going to behind-the-scenes workers, including the people who cook your meals and wash your sheets and towels.
Can I remove gratuities from my onboard bill?
Most cruise lines will allow cruisers to adjust the auto-charged amounts up or down, or remove them completely, but you might be asked to fill out a form and provide a reason. ("I'm a cheapskate" isn't an acceptable one.) Some lines, like Norwegian, make passengers wait to file such requests until after the cruise has ended.
If you're considering removing auto-tips because you're unhappy with something on your sailing or you've experienced a service issue, we suggest calmly approaching someone at the customer service desk to report the problem. Allowing the snag to be addressed could make the difference between a great trip and one that leaves a bad taste in your mouth.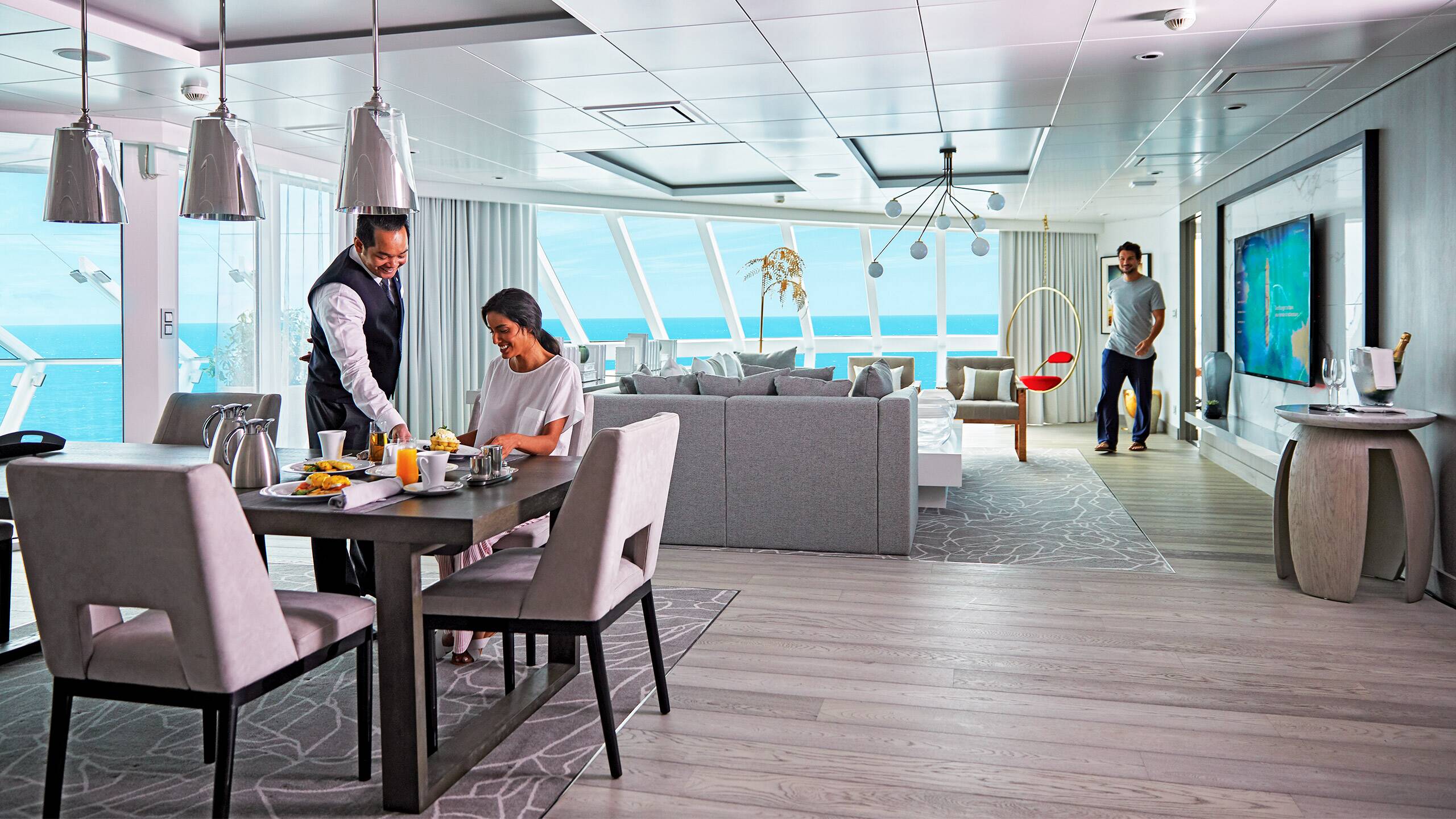 But what if I want to tip specific crew members in cash?
If you want to remove your gratuities so you can tip specific crew members in cash, keep in mind that you will only be shortchanging crew who you might not necessarily have met but who still work ridiculously hard to make your voyage memorable. If you value delicious food and clean linens, leave your bill alone.
If you wish, you can still tip a few extra dollars in cash to those who have gone above and beyond for you, face-to-face. The best time to do so is the day (or night) before disembarkation. One exception: If you've taken up residence at your favorite onboard bar within the first day or two of the sailing and you'd like to ensure hyper-personalized service all voyage long, leave your bartender a generous tip early on.
Editor's note: Stop at an ATM before embarkation, and exchange large bills for small ones to tip for baggage handling, room service deliveries or guided shore excursions. Withdrawing cash onboard your ship will come with a hefty surcharge, and singles can be hard to come by. If you're traveling to places that use currency different from yours and you need cash in port, your best bet is to visit local ATMs when you arrive, which will often offer the most favorable exchange rates.
Do I have to tip on a cruise?
The short answer is no, but just because you can remove tips doesn't mean you should. Remember: Like servers at restaurants, crew members rely heavily on gratuities to make up a large portion of their pay. Whether you disagree with that or not, by tipping, you're rewarding the hardworking crew for the stellar service they provide.
The bottom line is this: If you can't afford to tip, you can't afford to cruise. You should budget the cost of gratuities into your overall vacation planning expenses.