Six months after the cruise industry came to a standstill, the Healthy Sail Panel -- a partnership between Royal Caribbean Group, Norwegian Cruise Line Holdings, former government officials, medical professionals, scientists and other experts and stakeholders -- presented its findings to the U.S. Centers for Disease Control and Prevention on Monday.
The 69-page document offers a 74-step plan for the safe resumption of sailings. If you have neither the time nor the desire to pick through the entire thing, you've come to the right place. Below, we offer a summary of the best tidbits and what you need to know before your next voyage -- whenever that might be.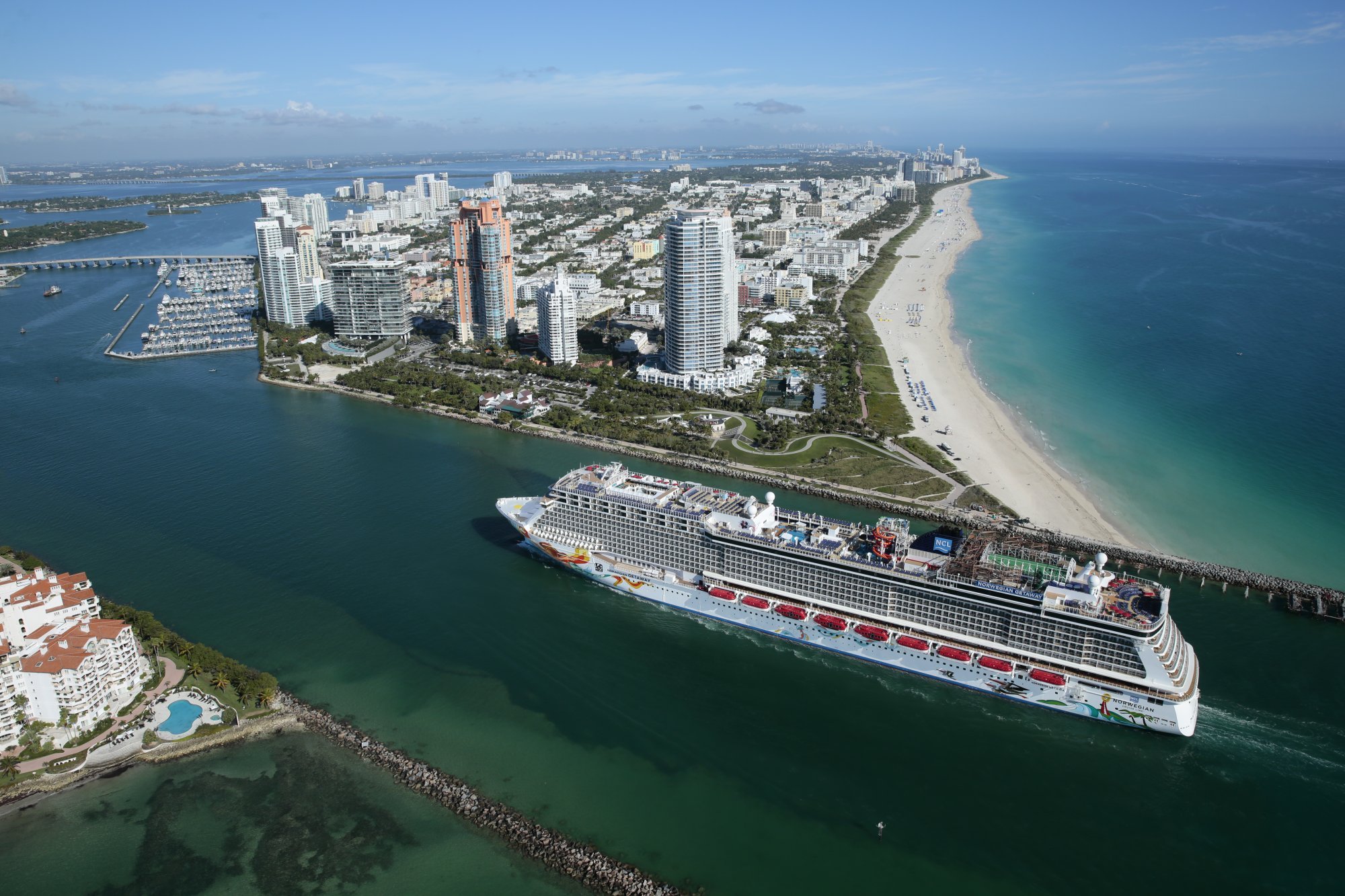 Why was the plan developed?
On March 14, the CDC issued a no-sail order for cruises, claiming that "cruise ship travel markedly increases the risk and impact of the COVID-19 disease outbreak within the United States." The order was renewed on April 14 and again on July 21, at which time the CDC opened a request for public comment on the issue.
The Healthy Sail Panel's findings were meant to coincide with the closure of the public comment period on September 21; this report is separate from and in addition to the proposal submitted to the CDC by the Cruise Lines International Association industry governing body in April.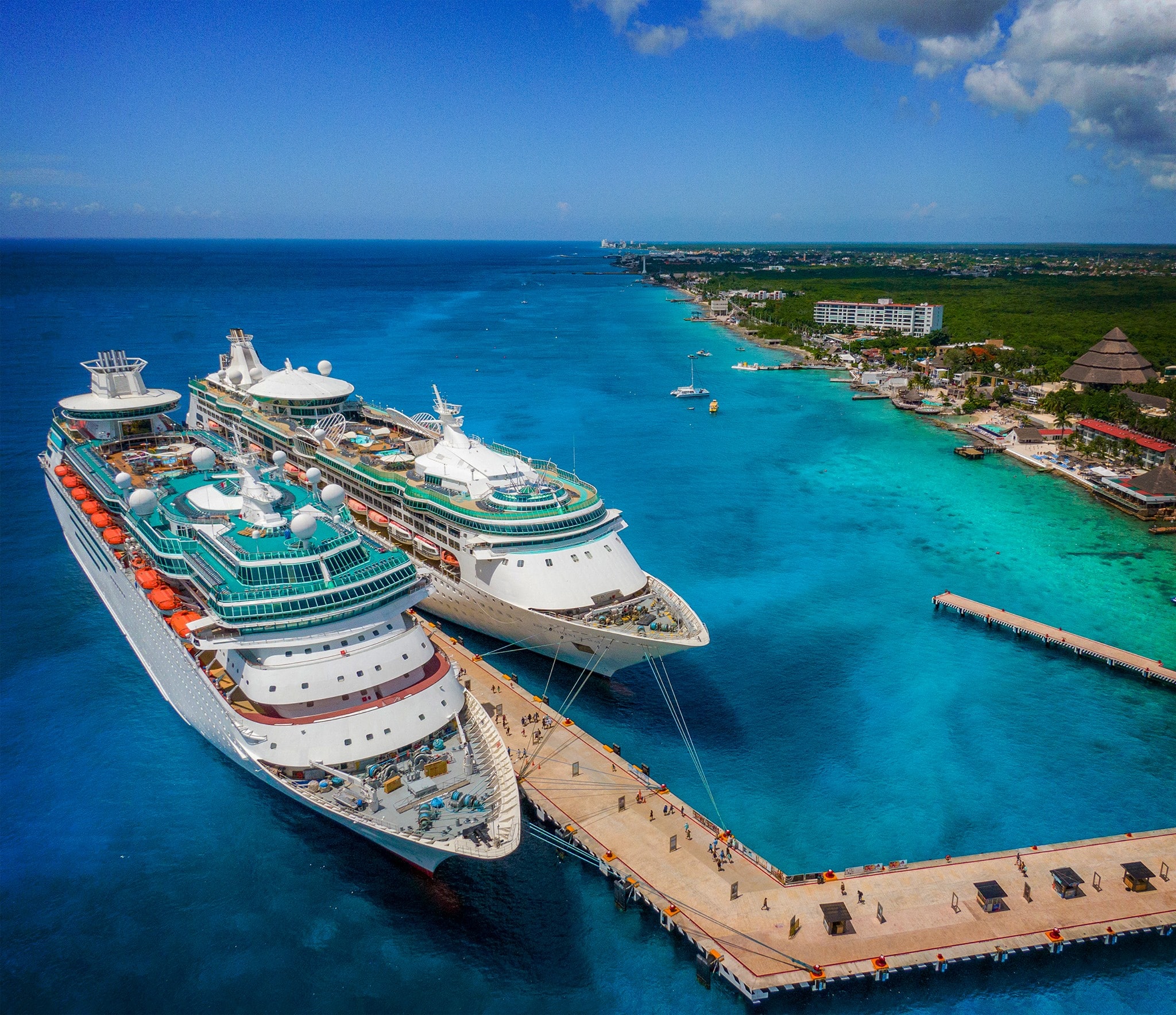 What is the goal of the plan?
In the introduction, the panel acknowledges that no plan is foolproof, given the changing nature of the SARS-CoV-2 virus, and states the purpose of the suggestions that follow.
"Our main objectives were to improve health and safety, advance public health goals, and help inform the cruise industry's efforts to achieve the objectives listed by the CDC's No Sail Order:
Preservation of human life;

Preventing the further introduction, transmission, and spread of COVID-19 into and throughout

the United States;

Preserving the public health and other critical resources of federal, state, and local

governments;

Preserving hospital, healthcare, and emergency response resources within the United States;

and

Maintaining the safety of shipping and harbor conditions, including safety of personnel.

"
As expected, the proposal outlines an approach to prevention and detection, stating that "each measure alone is insufficient, but a multi-layered approach, with careful planning and implementation, is much more likely to reduce the risk that the virus will spread among passengers and crew."
The document also states that the protocols outlined within it are designed for free use by any cruise line and can be modified to fit various scenarios, particularly as the pandemic situation continues to evolve.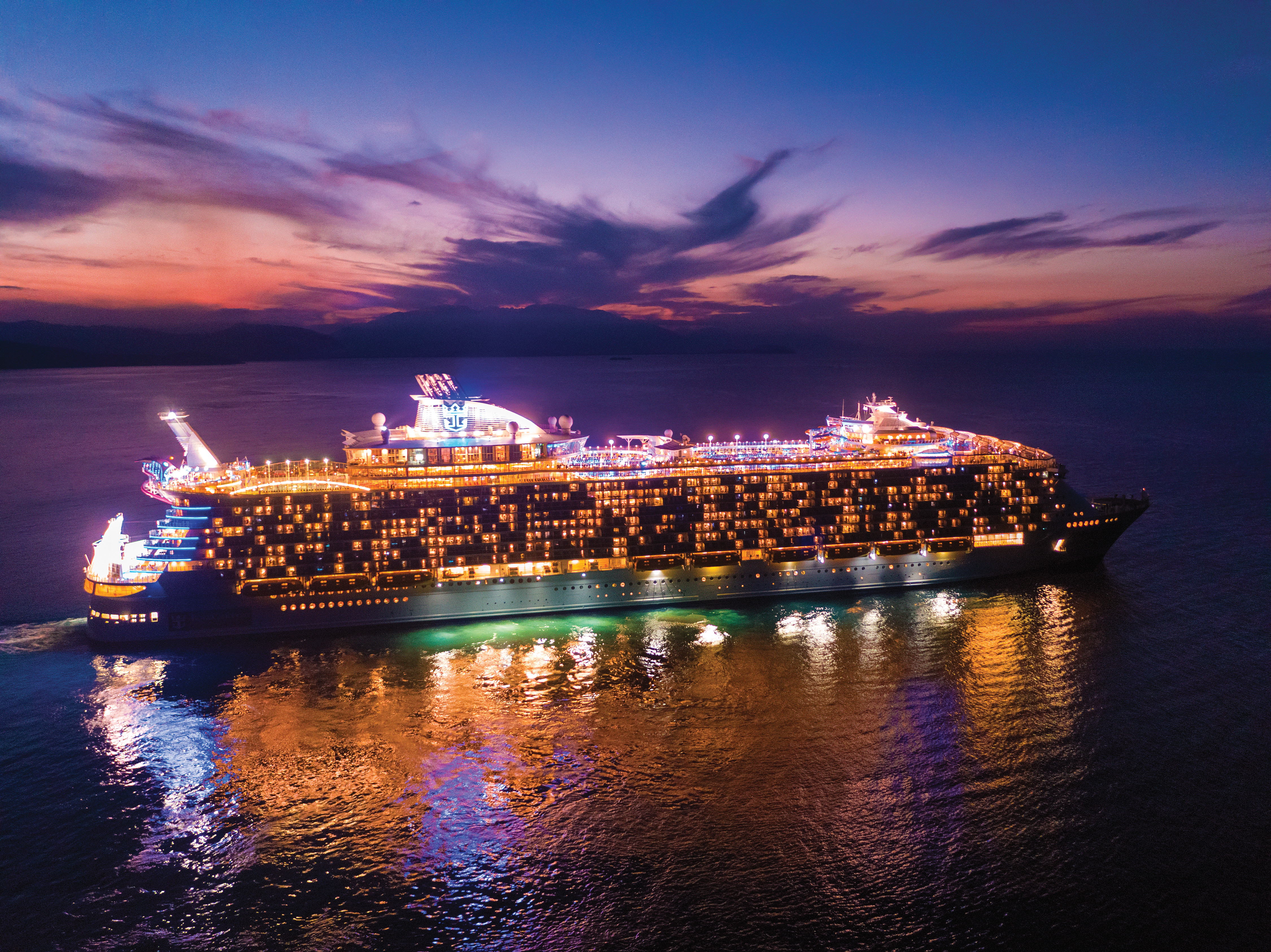 What does the Healthy Sail Panel recommend?
Many of the suggestions the study presents aren't new. In fact, most of the steps listed are ideas we've seen before, and several times throughout the report, it is suggested that cruise lines follow CDC guidelines for things like social distancing and mask-wearing.
Other recommendations include improved onboard ventilation; pre-cruise testing and pre-boarding screenings and temperature checks for passengers and crew; touchless check-in and virtual muster drills; heightened sanitation procedures; frequent handwashing; and experiences that aim to keep passengers in a tighter bubble than they might have been in on pre-COVID voyages.
Note: These are recommendations only and do not represent any official procedures or regulations put in place by the CDC. Actual protocols will likely vary from cruise line to cruise line when sailings resume.
1. Education and Information
The suggestions set forth in the report stress the need for cruise lines to inform cruisers about the risks associated with SARS-CoV-2 and travel and which precautions -- like rigorous and frequent handwashing and mask-wearing -- they can take to keep themselves safer. Educational materials provided to passengers would aim to help them make better decisions for their own personal circumstances in terms of age, health and preexisting conditions.
Passengers are advised to seek the opinion of a doctor or medical professional before sailing, but a doctor's note is not mentioned as a proposed requirement for at-risk passengers to board.  
Cruise lines would also stress the need for passengers to monitor and self-report symptoms and make cruisers aware of the repercussions of failing to do so.
2. Testing and Screening
At a press conference given by CLIA and the heads of several major cruise lines on Monday, CLIA Global Chairman Adam Goldstein said that the industry is "willing to commit to one hundred percent testing of guests and crew prior to embarkation."
Backing that up, the report states that "preventing the virus from coming onto the cruise ship in the first place is the top priority. Aggressive testing, health screenings, and exclusion policies will be critical."
In order to tackle this, the study recommends that all passengers and crew receive a negative test result between one and five days prior to sailing, with anyone testing positive told not to come to the port. Crew would board the ship and quarantine for seven days in individual cabins, take another test and receive another negative result before starting their onboard duties.
Protocols also recommend testing passengers and crew when they arrive at the terminal prior to initial boarding, but that part, the report says, is optional, based on cost and availability of rapid testing supplies.

Crew would also be required to self-report any symptoms they experience and to submit to additional testing throughout each voyage, allowing each ship to scan for the virus among crew who might be asymptomatic.
Additionally, both passengers and crew would be screened for various symptoms at the port, prior to boarding, with temperature checks and health questionnaires being part of the requirements. Any person who exhibits symptoms, including a temperature higher than 100.4 degrees, could be denied boarding, following a secondary screening. Under the proposal, mandatory once-a-day temperature checks would also be administered to both passengers and crew.
Passengers who do not willingly agree to adhere to current safety and health protocols could also be banned from boarding, along with anyone who has had exposure to someone who has tested positive.
Ancillary personnel, such as porters or transportation providers would be subject to daily symptom checks, rather than testing.
3. Onboard Adjustments
Officials behind the report have said that decreasing capacity for each ship would be a good idea to allow for social distancing and isolating in the event of an onboard quarantine. It would also mean fewer crew members would be required, and it would be easier to provide each crew member with his or her own cabin.
Additionally, the panel says masks should be required in all indoor public areas, regardless of ability to social distance. "Face coverings are a simple and effective strategy that should be employed," the report states. "...as disease prevalence goes down, face covering requirements may be loosened over time.... However, in the initial period of sailing, they are an important tool that should be regularly used."
Reiterating this at the press conference, Brian Salerno, CLIA's senior vice president of maritime policy, said that crew will be required to wear face masks at all times when preparing and handling food or beverages or when they have regular interaction with passengers.
Crew may also be required to wear additional personal protective equipment, depending on their expected level of contact with cruisers. Masks will not be required for passengers or crew in their own cabins.
"Closely associated with wearing masks is physical distancing," Salerno continued. "Cruise lines may employ a number of methods, including reducing the overall passenger capacity, reducing the capacity of onboard venues such as restaurants, bars, theaters and adjusting flow patterns for how passengers move throughout the ship."
The plan advises that this could be done by conducting virtual muster drills, spacing out loungers on the pool deck, leaving some tables empty in dining venues, moving activities outdoors when possible, canceling certain activities that make social distancing difficult, and clearly marking 6-foot intervals throughout each ship. It says social distancing should also be considered at terminal facilities during boarding (via assigned check-in times), as well as on line-sponsored transportation and shore excursions.
Cruise ships already adhere to strict cleaning procedures under the CDC's Vessel Sanitation Program, but in terms of sanitation, the proposal says this: "Cruise operators should evaluate their sanitation protocols and consider areas of the ship that require a higher frequency of disinfecting or the addition of new methods of cleaning to prevent against the risk of SARS-CoV-2 transmission via surfaces." Per the document, these could include electrostatic spraying or UV lights to kill the virus on surfaces.
Cruise lines following the recommendations would also continue to ensure that hand sanitizer and handwashing facilities are readily available for passenger and crew use, and provide one-time use items, such as paper menus, to passengers whenever possible.
Further, the document makes suggestions for improving onboard ventilation in an effort to mitigate potential for transmission of viruses through heating and air-conditioning systems. This part of the plan, Salerno said, aims to "reduce the risk of airborne transmission of the virus by increasing fresh air into the heating, ventilation and air-conditioning systems and, where feasible, use enhanced filters."
4. Port Call Procedures
Besides shorter sailings, experts on the panel are advocating for "bubble" cruising, which would allow cruise lines to more closely regulate the places their ships visit and more stringently control the risk level to passengers. Voyages employing this method would focus largely on cruise line-operated private island calls, where there is less risk to both locals and cruisers.
Where ships decide to call will be dependent upon several factors, including current virus trends in each port, the port's medical infrastructure and ability to deal with potential outbreaks, government approval from each port, and a prearranged guarantee from each port that would allow SARS-CoV-2-positive passengers to disembark and travel home from there if necessary.
If these protocols are adopted, during the initial return to sailing, passengers would only be allowed to go ashore in port if they book "approved" (read: ship-sponsored) excursions -- a practice MSC Cruises successfully implemented when it resumed sailings in Europe in August. The proposal leaves little, if any, room for passengers to book independent excursions or to explore on their own in port, at least during the initial phases of the industry's reopening.
5. Emergency Plans
The proposal says there are three key elements necessary to effectively, safely and swiftly deal with onboard outbreaks of SARS-CoV-2: augmented medical capabilities, a plan for identifying symptomatic and asymptomatic passengers among those who are ill, and a plan for evacuating ill passengers or, in the worst-case scenario, the entire ship.
The document tackles these elements by suggesting that cruise lines beef up the number of onboard clinicians, including those with training in acute respiratory care; establish land-based on-call backup medical personnel who can arrive on short notice if there is a large outbreak or if onboard medical personnel become ill; increase the stock of onboard medical supplies (including PPE, ventilators and rapid tests); create separate onboard facilities to treat and properly isolate infectious disease patients and non-infectious disease patients; and have plans in place for disembarking ill passengers for shoreside quarantine or medical treatment.
Increasing the number of onboard hospital beds is also strongly advised, according to the following guidelines:
Ships carrying between 250 and up to 1,000 persons (meaning guests and crew) will have at

least 1 Intensive Care capable bed, and 1 inpatient bed.

Ships carrying more than 1,000 and up to 3,000 persons will have at least 1 inpatient bed per

1,000 persons, of which 2 are Intensive Care capable beds.

Ships carrying more than 3,000 and up to 5,000 persons will have at least 1 inpatient bed per

1,000 persons, of which 3 are Intensive Care capable beds.

Ships carrying more than 5,000 and 6,000 persons will have at least 1 inpatient bed per 1,000

persons, of which 4 are Intensive Care capable beds.

Ships carrying more than 6,000 and up to 8,000 persons, will have at least 1 inpatient bed per

1,000 persons, of which 5 are Intensive Care capable beds.

Ships carrying more than 8,000 persons will have at least 1 inpatient bed per 1,000 persons, of

which 6 are Intensive Care capable beds

.
Under these guidelines, ships would also use telemedicine when possible, allowing onboard doctors to speak virtually with patients in their cabins and with shoreside doctors who could provide additional expertise and support. Contact tracing procedures would also be put in place.

Isolation and quarantine cabins would be predetermined and set aside for use in the event that passengers present with symptoms or return a positive test result. They would be separated from their travel companions and the general ship population, with meals brought to them in their rooms. It is suggested that these rooms have no carpeting and that all items that cannot be easily washed or sterilized be removed.
The cruise lines say that, if these procedures are implemented properly, most ill passengers could likely be cared for onboard until they recovered or were able to disembark for medical care ashore. In the event that a large-scale or shipwide evacuation is needed, the proposal says "all protocols and preparations should ensure that the cruise operators are prepared to provide for a full-scale debarkation without burdening the resources of any federal, state, or local governments."
It goes on to lay out what that would entail, including the establishment of offsite incident management and "onshore care delivery (and transportation to the appropriate care facility) should the situation/individual medical condition warrant it." This would include evacuation of potentially exposed crew who would receive treatment and quarantine until they could safely return to their onboard duties. Unaffected crew remaining onboard would be responsible for disinfecting the vessel.
Protocols would also include the setup of a chain of command that would advise on how to proceed and relay messages to appropriate authorities regarding onboard cases or outbreaks.
In its conclusion, the Healthy Sail Panel delivered a hopeful message to the CDC: "Looking toward the future, we believe we have charted a path for a healthy and safe return to operations. Our comprehensive report represents a holistic plan to reopen the cruise industry in the safest ways possible. Safely returning more elements of our leisure sector is critical to helping Americans return to a life of normalcy. We believe that taken in totality, our recommendations are able to help provide these assurances."
Interested in even more details? Read the full Healthy Sail Panel report.