The cruise industry adopted face masks for passengers as policy months ago, but the CDC now will require it going going forward.
The U.S. Centers for Disease Control and Prevention (CDC) issued an order that goes into effect beginning February 1 that requires passengers wear masks on all forms of public transportation, including cruise ships.
It also requires people to wear masks in transportation hubs.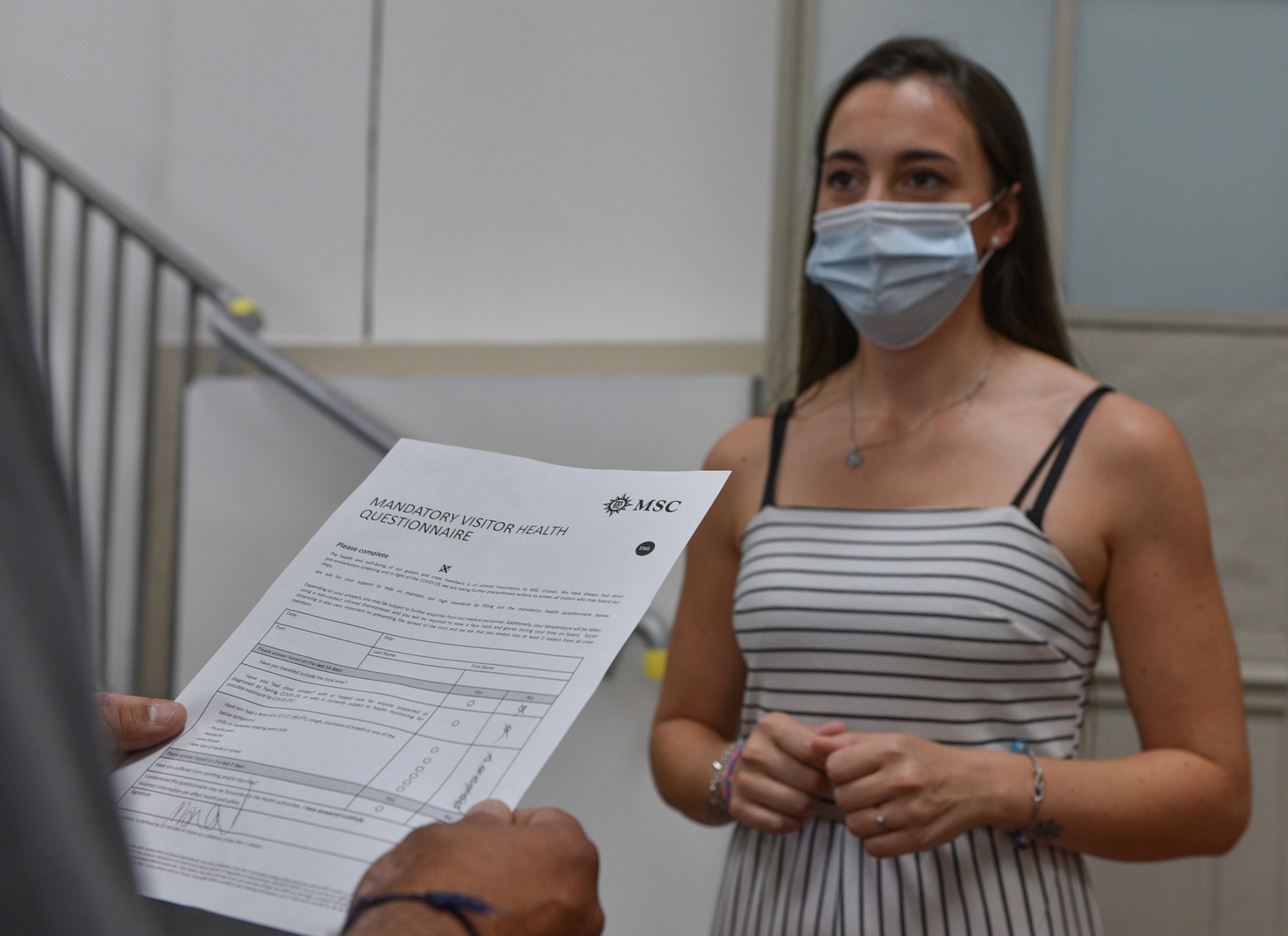 "Persons must wear masks over the mouth and nose when traveling on conveyances into and within the United States. Persons must also wear masks at transportation hubs as defined in this Order." This includes a wide array of transportation, like busses, trains, vessels, and other conveyances used for travel."
The Healthy Sail Panel submitted 74 recommendations, including wearing of face masks, in September 2020 to the CDC.
"Face coverings are a simple and effective strategy that should be employed," the Healthy Sail Panel's report states, noting that the industry might be able to ease restrictions eventually. "...as disease prevalence goes down, face covering requirements may be loosened over time.... However, in the initial period of sailing, they are an important tool that should be regularly used."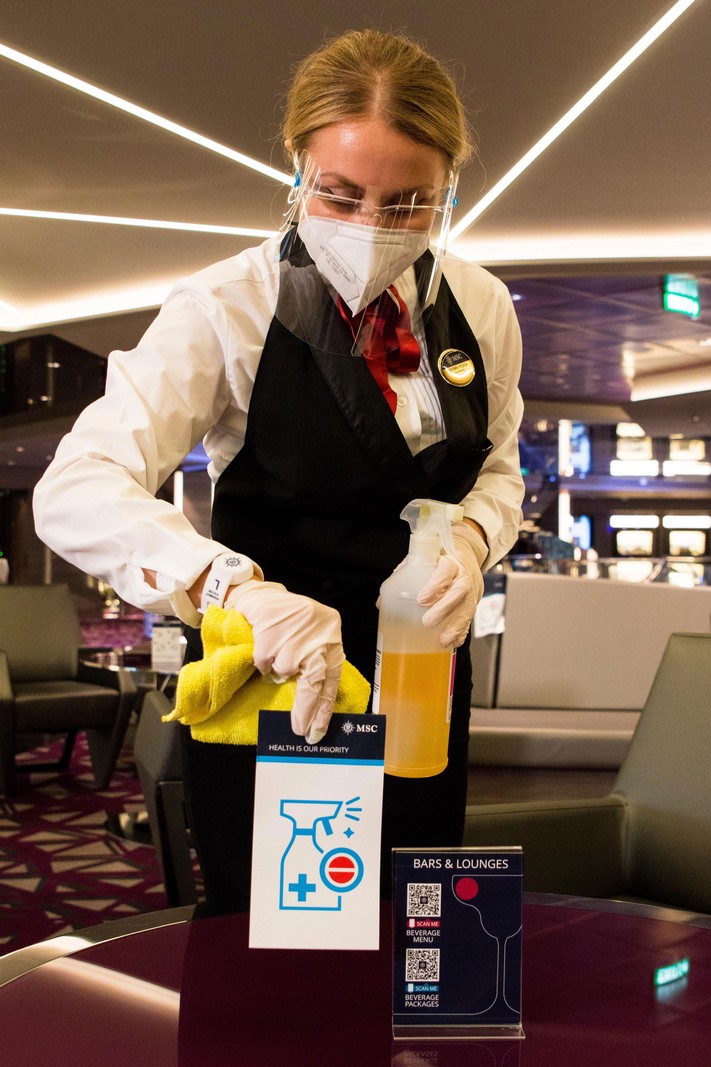 Following that recommendation, industry organization Cruise Lines International Association (CLIA) said its member cruise lines have agreed to adopt a mandatory set of core elements, which include mandatory wearing of masks by all passengers and crew onboard and during excursions in accordance with guidance from cognizant health authorities.
CLIA member lines include Carnival, Royal Caribbean, Norwegian, Holland America, Celebrity, Princess, MSC, Disney, Costa, Cunard and others.
Even the few cruise ships that been able to restart operations in places like Singapore, Italy or Germany have required its passengers to wear masks.
Read more: Will I Have to Wear a Mask on My Cruise?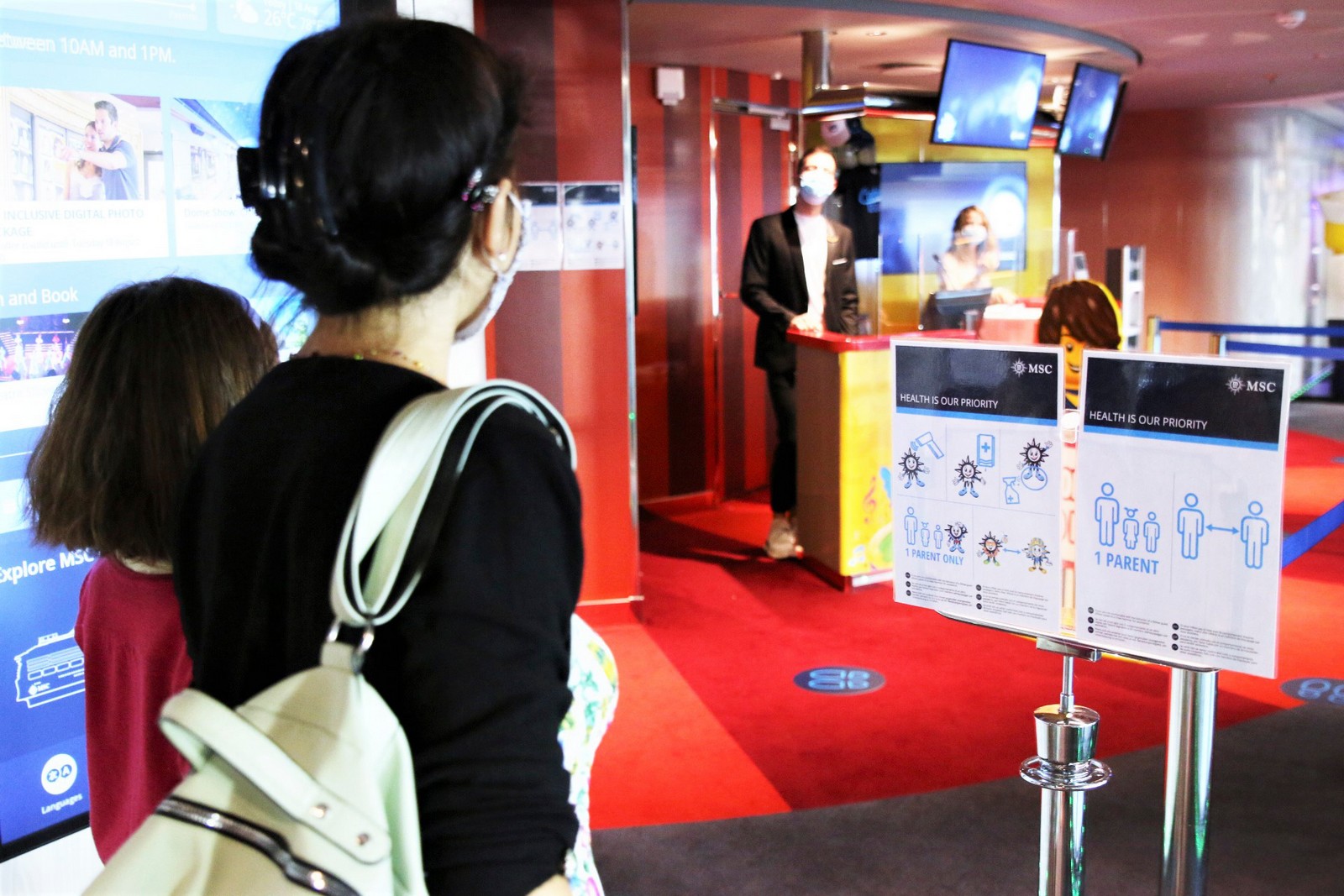 Dr. Martin Cetron, director of the CDC's Division of Global Migration and Quarantine, wrote in the order the importance of mandating face masks, "Requiring masks on our transportation systems will protect Americans and provide confidence that we can once again travel safely even during this pandemic."
"Therefore, requiring masks will help us control this pandemic and aid in reopening America's economy."
The CDC order does allow for masks to be removed when eating or drinking, as well as for any child under two years old.
The order not only applies to cruise ships, but all forms of public transportation including airplanes, buses and trains.