When you book, purchase and check in for a cruise, you'll receive a cruise contract. Most passengers simply acknowledge that they have seen it and agree to it without actually reading through the fine print.
Although we can't say we blame them for not sifting through dozens of pages of legal jargon, these contracts outline your rights and liabilities as a passenger and stipulate the circumstances under which a cruise line can change what you've paid for or refuse to give you your money back.
Here, we've recapped a few general items that appear in the contracts for most mainstream cruise lines. Some are common knowledge, while others might surprise you.
Please note that Cruise.blog does not give legal advice. This is not a comprehensive list, and all cruise terms and conditions are different. You should read yours thoroughly and seek the services of a lawyer for answers to any questions before signing off.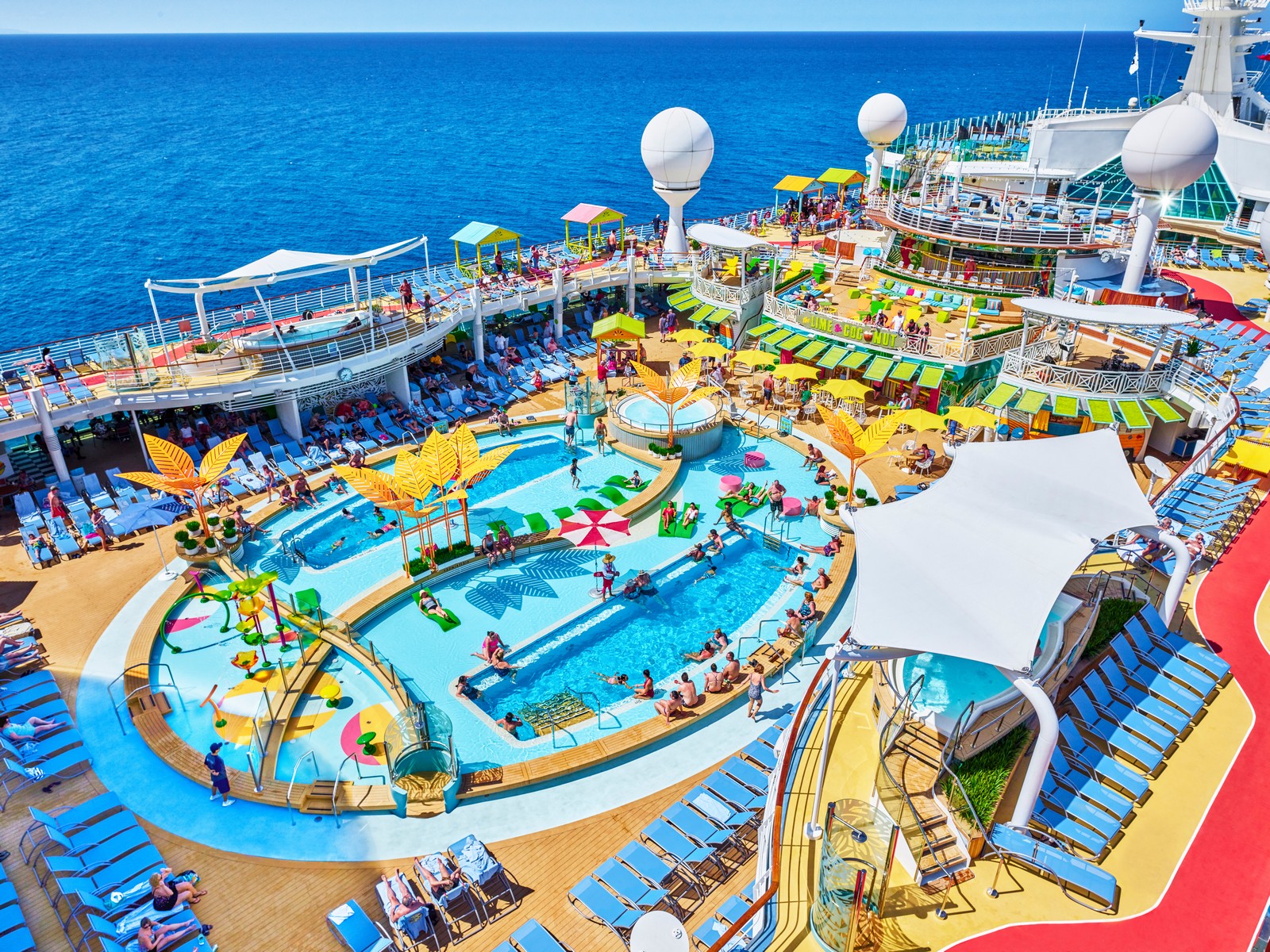 1. You must agree to the contract in order to cruise.
Before sailing, all passengers are required to acknowledge that they have been given copies of their line's cruise passenger contract of carriage. Contracts are almost always electronic, and cruisers must agree to them by ticking a box during online check-in.
Any passenger failing to agree or who does not wish to agree will not be allowed to sail.
2. Cruise itineraries can change without notice.
Under cruise lines' contracts, they reserve the right to alter voyages at will. That could include canceling port stops or rearranging their order, shortening or lengthening calls, changing the destination region of a sailing -- from the Caribbean to Canada and New England, for example -- or even canceling the cruise completely.
Any of these things can happen at the discretion of the cruise line or individual ship's captain, particularly if weather conditions are unsafe, a medical emergency occurs onboard or the ship has a mechanical malfunction. In these situations, passengers are generally only entitled to refunds of taxes for any ports missed or for the cost of shore excursions booked through the cruise line.
3. Only certain scenarios entitle you to a refund.
Under most contracts, cruise lines limit the circumstances under which passengers are owed refunds, either partial or full. One case under which you can expect money back might include the cancellation of a voyage before it begins or your cancellation of a trip for which you have purchased "cancel for any reason" travel insurance.
Cruise lines usually will not offer refunds (except those required by law, as in the case of taxes, fees and ship-sponsored shore excursion purchases) for missed ports or other itinerary deviations, barring specific instances when the ship itself malfunctions and causes significant delay to or cancellation of a cruise that's already underway.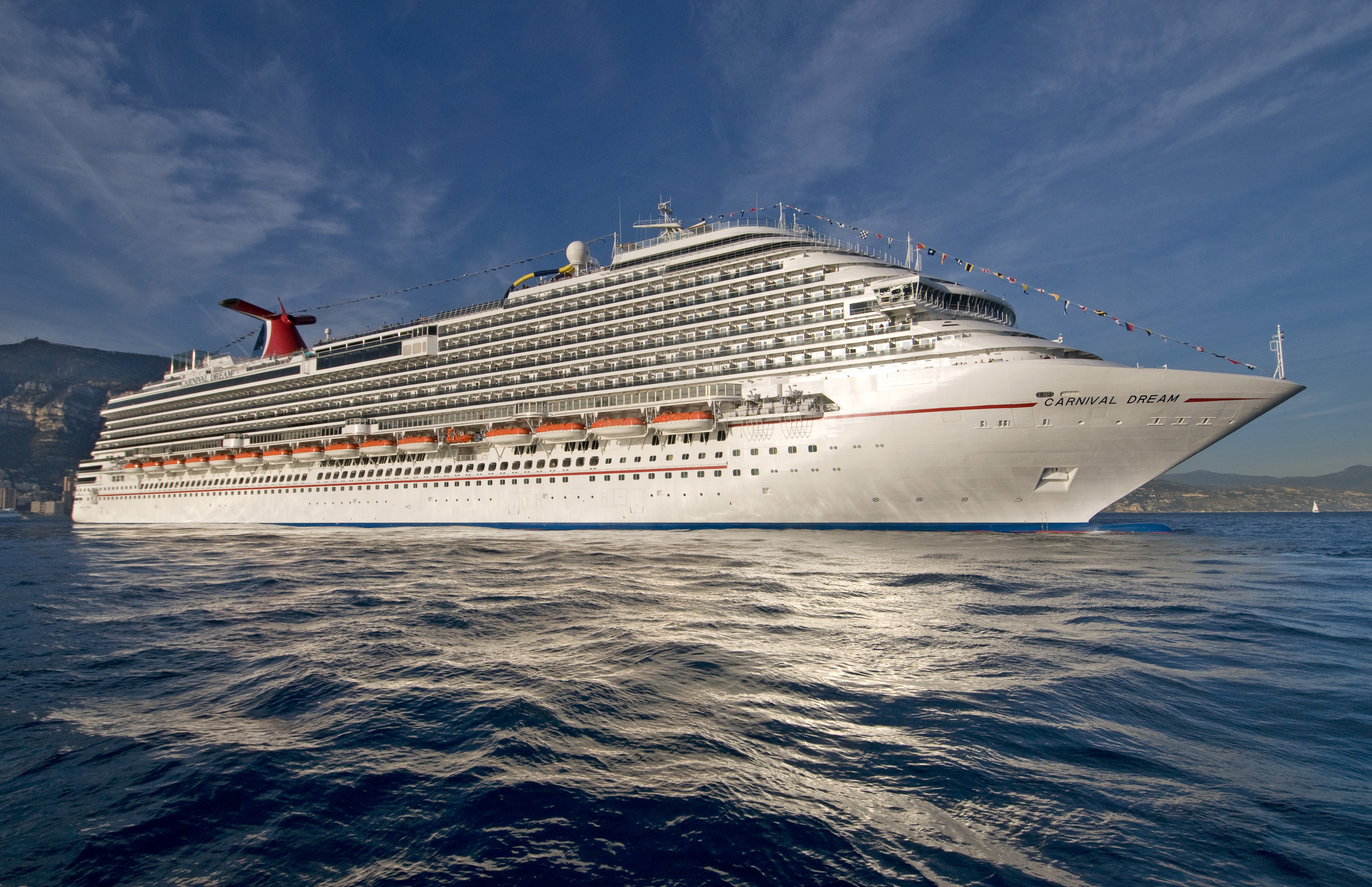 4. Contract conditions supersede all other agreements.
Your cruise contract is basically gospel, and it trumps all other agreements -- written, verbal or otherwise. As a passenger, you are entitled to no more and no less than what is explicitly spelled out in the contract to which you agree.
That means your cruise contract overrides any promises made to you by your travel agent or someone who works for your cruise line in terms of what you can expect on your sailing, what's included in your fare or the sort of recourse you have against the cruise line in the event you're not happy with your experience.
5. Your safety is not guaranteed.
Contract terms often require passengers to assume the risk of sailing and state that the cruise line cannot guarantee your safety at any time. Therefore, it's not the company's responsibility if something happens to you when you sail.
Despite this inclusion, injured passengers have successfully challenged cruise lines on issues of negligence.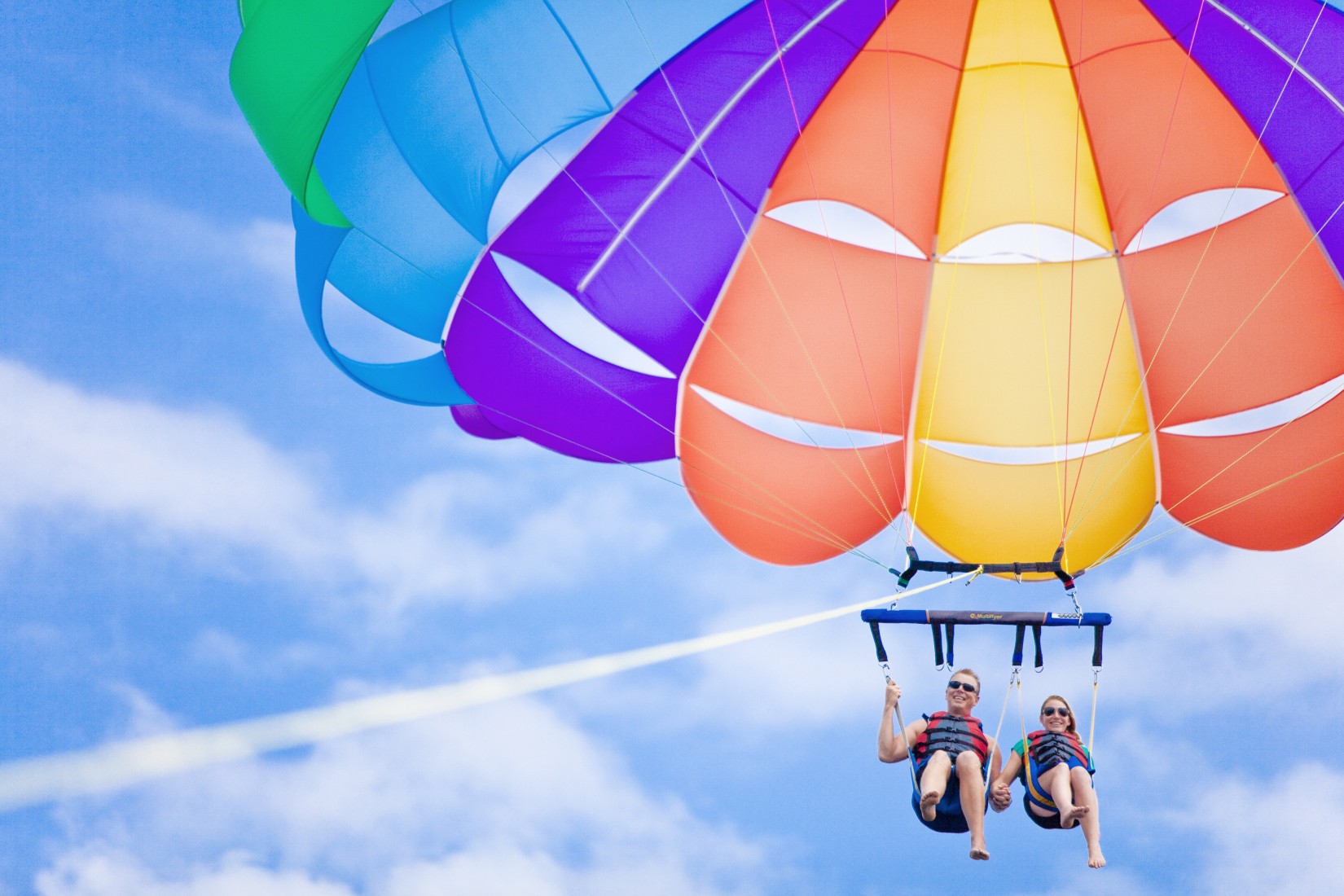 6. You could be liable for enormous unexpected expenses.
Most contracts state that travelers are liable for any medical expenses they incur while cruising, and in most cases, your regular health insurance won't cover you on a ship or internationally. (That's why we strongly recommend buying travel insurance.)
Costs for treatment can be sky-high, particularly if your issue requires you to disembark in a foreign port for medical attention before returning home -- which will be at your own expense.
Further, if you have a medical emergency that requires your ship to deviate from its planned route, the vessel could rack up hundreds of dollars in violation fees for every single passenger onboard -- as is the case with the U.S.' Passenger Vessel Services Act -- which it could then pass on to you.
In order to protect themselves from those types of large expenses, some lines even stipulate in their contracts that they reserve the right to keep and sell your baggage or other personal property you've brought onboard if you fail to reimburse them for medical expenses and related fines incurred on your behalf.
7. Your valuables are your responsibility, even when they're in the cruise line's possession.
It's a no-brainer that you should keep important, expensive or sentimental items with you when you board and locked in your cabin's safe when you're not using them. But some cruisers choose to throw caution to the wind, which could bite them if their cruise contract says they aren't protected.
Most contract documents inform passengers that cruise lines have no liability for lost (or stolen) medication, money, jewelry, electronics and other valuables if those items are packed in luggage that's left in the care of a porter and, subsequently, the cruise line.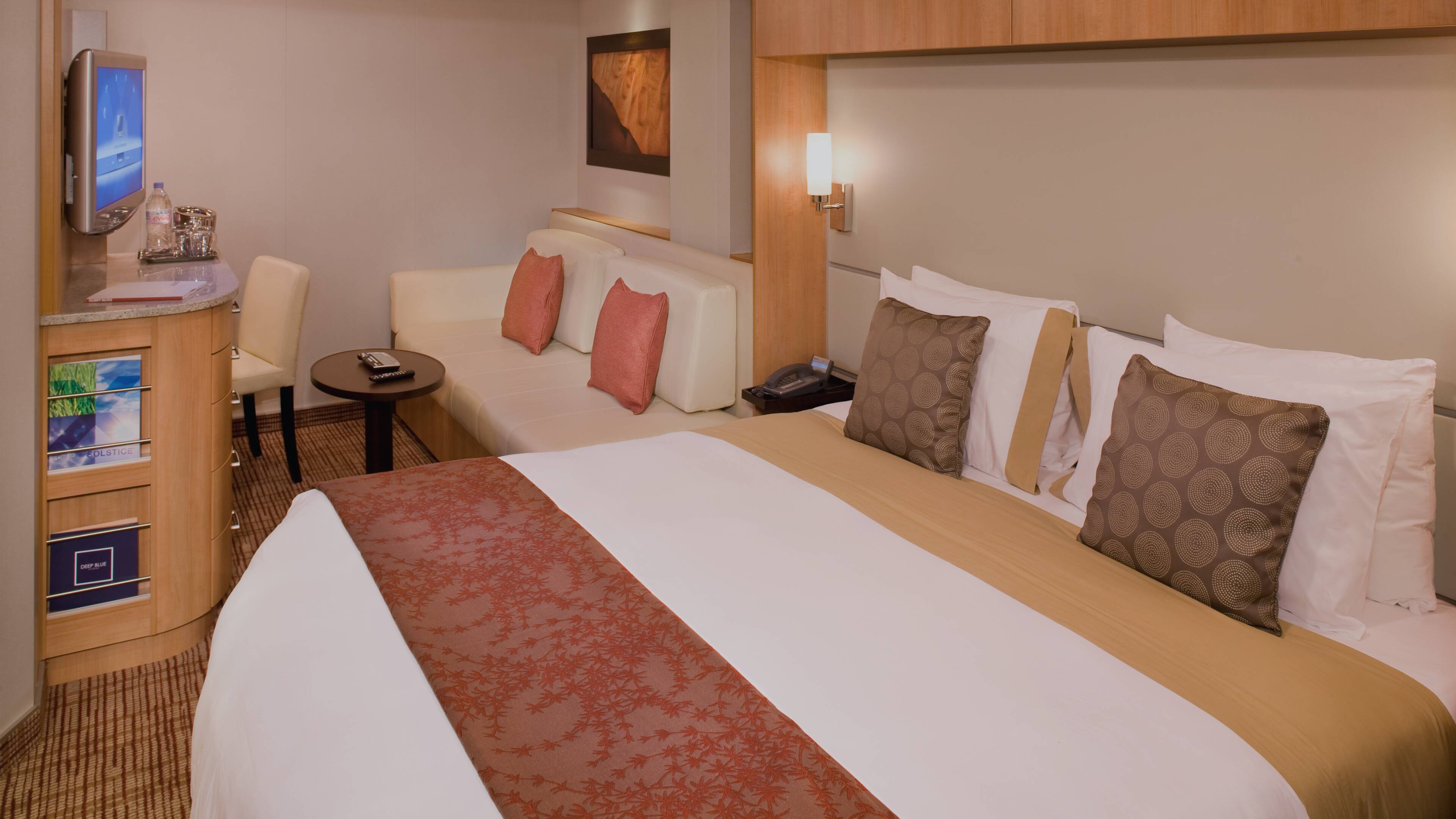 8. The cruise line or captain can boot you or confine you to your cabin.
If you breach the terms of your cruise contract or pose a threat to yourself or others (if you're ill, violent, commit a crime, skip the muster drill, etc.), the cruise line or the captain of your specific ship can rightfully confine you to your stateroom or the vessel's brig.
You can also be kicked off your cruise for various violations or infractions, some of which can involve law enforcement. You would then be required to disembark in the next port of call, and no refund would be issued to you. You would also be responsible for the cost of your return home.
9. Cruise lines aren't liable for pricing errors.
Once in a blue moon, a cruise line will accidentally list sailings or extras on its website with the wrong prices -- usually on the insanely low end. If that happens, and you make a purchase, most companies will not honor the erroneous offers and, instead, opt to charge you the difference or cancel the transaction and refund your money.
But, if you're lucky and can push back hard enough, the cruise line might make good on its mistake, as was the case with Royal Caribbean's $18-per-day alcohol packages in 2019.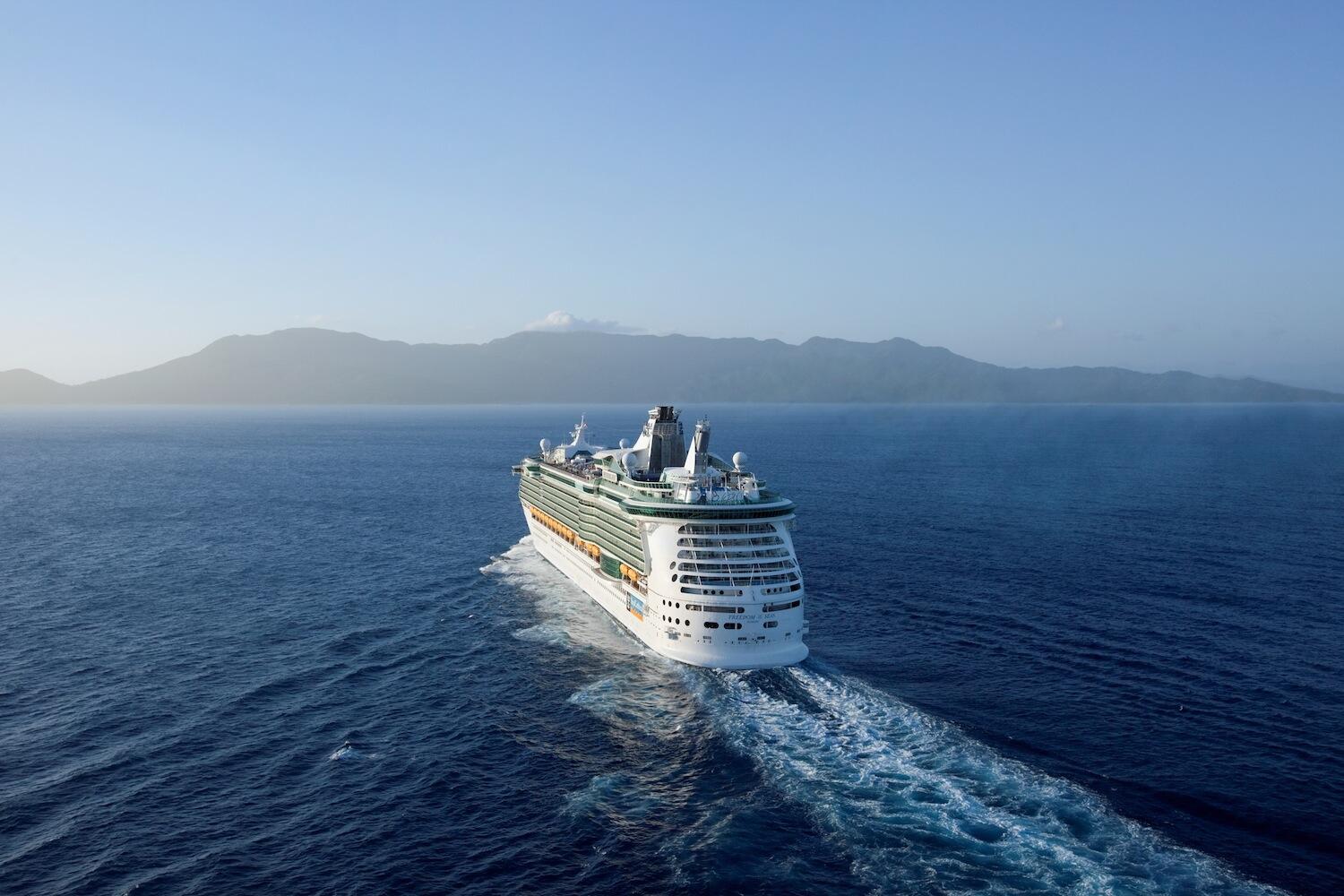 10. Cruise lines aren't required to make sure you reach your final destination.
In most cases, cruises go off without a hitch, and passengers happily embark and disembark exactly where they're scheduled to do so. But occasionally there are influences that could cause your ship to simply dump you and all of your luggage in a random port with absolutely no obligation to get you home -- or even back to your port of disembarkation.
Watch out for contracts that allow this to happen in the event of adverse weather conditions, strikes or unrest ashore, or vessel breakdown or government seizure of the ship.
11. Cabins aren't guaranteed, even if you specifically reserve them.
You've booked your cruise in what you think is the perfect cabin, but don't get too excited just yet. Cruise lines can move you to another comparable cabin without your consent, regardless of location on the ship, and you might not even find out about it until embarkation day, with little if any time to negotiate an alternative.
Reasons for these changes can vary, but they usually involve the number of people booked in each room. If you reserved a cabin that can sleep four for just you and your significant other, the line will likely bump you if a family of four comes along and wants to join the voyage.
12. You can be fined for throwing things overboard.
Cruise lines have taken great care and invested a ton of money in an attempt to make their ships more environmentally friendly. That includes adhering to strict regulations about what can be dumped into the ocean in terms of food waste, human waste, fuel and straight-up trash.
In that vein, passengers are prohibited from throwing anything overboard. That's why cigarette disposal receptacles are provided in areas where smoking is allowed and why cruisers are advised not to leave anything on their balconies that could be blown over the side of the ship.
If you're caught littering into the ocean, you can be fined hundreds of dollars, which won't make for a pleasant final bill.
13. Your data could be distributed to third parties.
In compliance with each cruise line's privacy policy, to which you agree when you accept the cruise contract, your information could be legally shared with entities beyond your cruise line.
Read the privacy policy first to ensure that you know how your personal data -- which could include everything from name, birthdate and contact information to medical conditions and passport details -- will be stored and shared.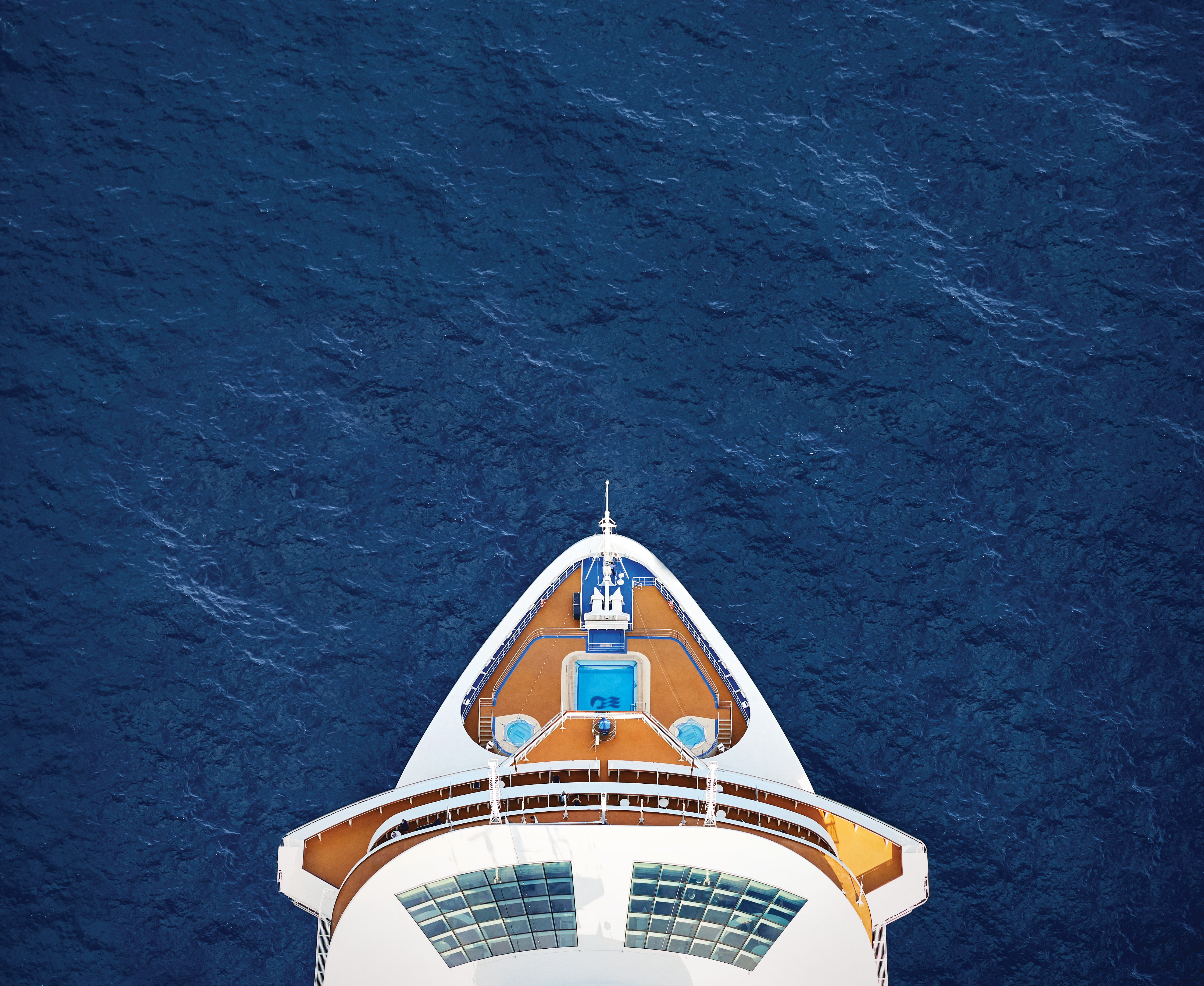 14. Cruise lines make no promises about the suitability or qualifications of private contractors.
This might seem reasonable at first, but private contractors include many people who passengers might expect to possess certain qualifications while ensuring cruiser safety. Such people include shore excursion providers, spa attendants, personal trainers and even onboard medical personnel like doctors and nurses.
As part of most cruise contracts, lines take no responsibility for any potential negligence by these individuals, claiming that their services are provided as a convenience to travelers but also claiming that the line makes no warranties as to the quality or safety of those services.
15. Cruise lines can dictate conditions under which claims and lawsuits are filed.
In the event that a passenger alleges wrongdoing by a cruise line, the cruise contract can dictate how long a cruiser has to submit a claim (and for how much) or file a lawsuit. The contract can also limit proceedings to binding arbitration in specific areas to be handled by a third party of the cruise line's choosing.
By accepting a cruise contract, you might also waive your right to take the case to trial in front of a jury, and the line can impose its own statutes of limitation to override what you're entitled to under various laws. You could also be barred from engaging in class-action lawsuits against the line.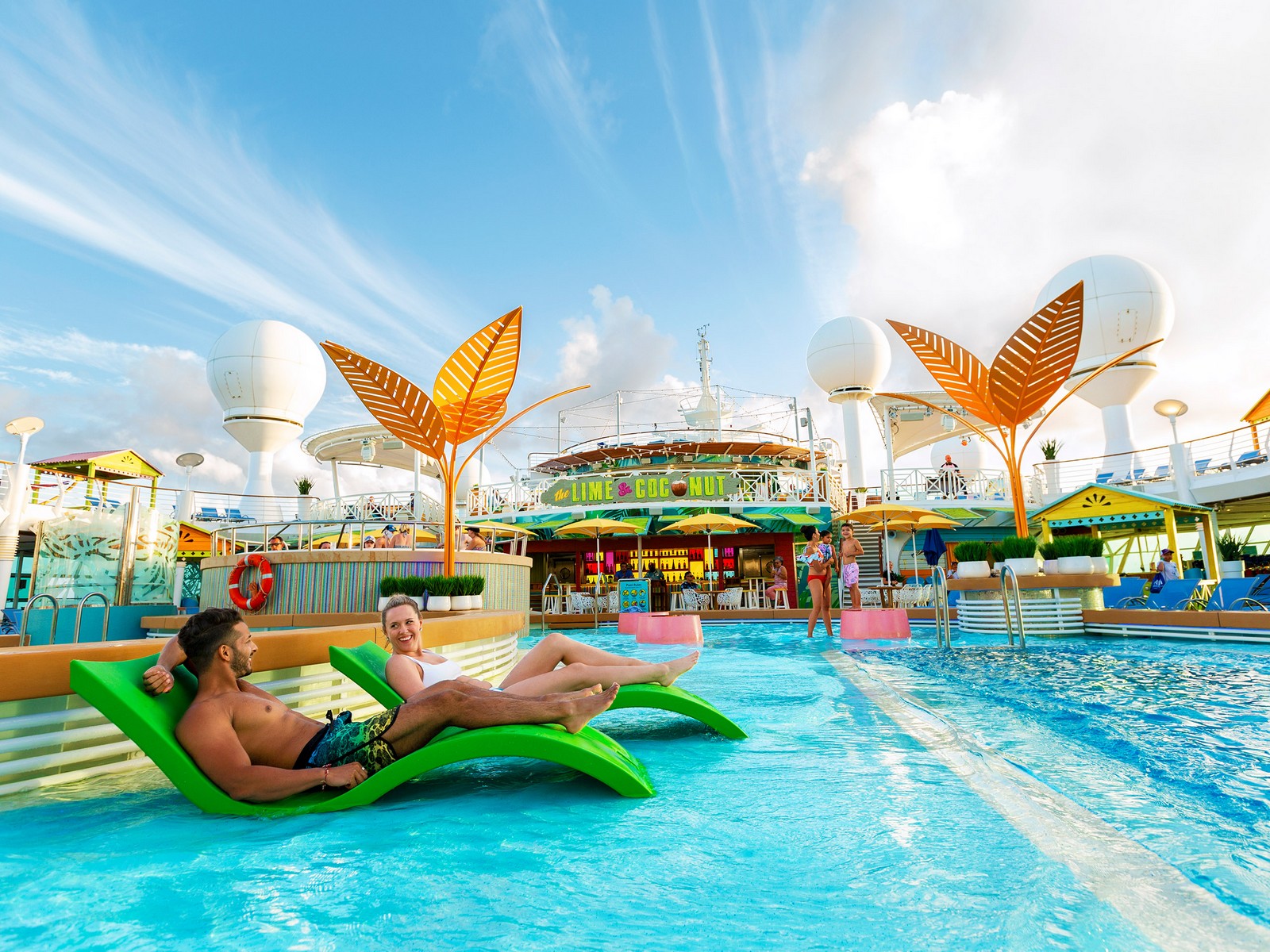 16. Your image can be used (for free) to generate revenue for the cruise line.
Your cruise line could include provisions in its contract allowing it to capture and store your likeness, whether it's through facial recognition used at check-in prior to embarkation, or photos or videos of you enjoying yourself onboard.
Your image can then be used by the cruise line in its marketing materials -- which could include TV, billboards, social media and other channels -- without your express permission and without compensating you.
17. It is your responsibility to read the contract and know its terms.
We want to stress this again: read your cruise contract, and read it carefully. It's important that you understand exactly what you're gaining and, more importantly, which rights you could be waiving.
If you have questions, reach out to a lawyer or travel agent who can help you to navigate the particulars before you agree to sail. If you still have doubts, consider investing in a comprehensive travel insurance policy.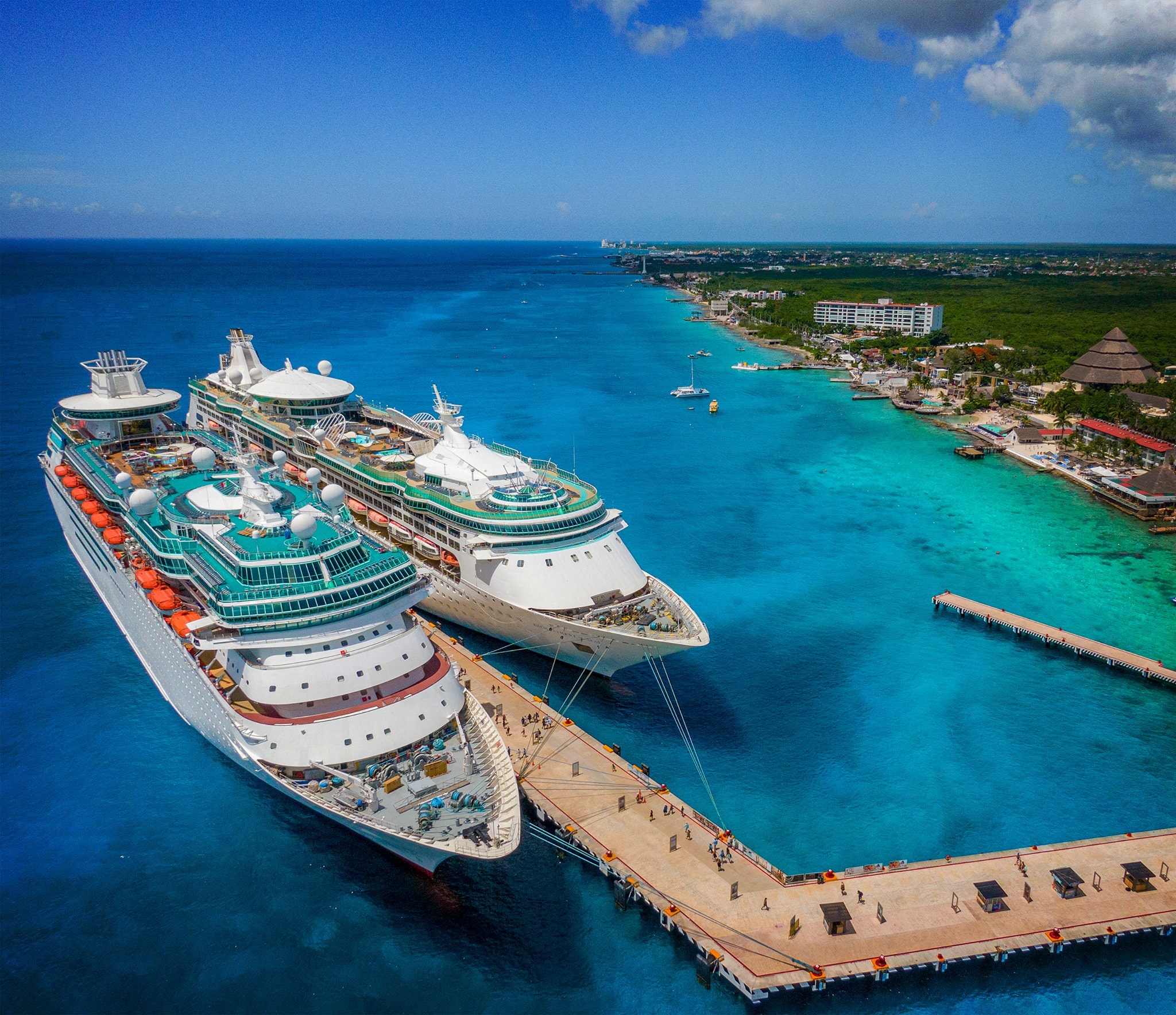 18. You're still protected under a common list of cruise passenger rights.
Separate from each line's cruise terms and conditions, the cruise industry has adopted a Cruise Passenger Bill of Rights, which is agreed upon and upheld by all major brands. The terms offer some additional protections and dictate that each passenger is entitled to the following:
The right to disembark a docked ship if essential provisions such as food, water, restroom facilities and access to medical care cannot adequately be provided onboard, subject only to the master's concern for passenger safety and security and customs and immigration requirements of the port.

The right to a full refund for a trip that is canceled due to mechanical failures, or a partial refund for voyages that are terminated early due to those failures.

The right to have available onboard ships operating beyond rivers or coastal waters full-time, professional emergency medical attention, as needed until shore side medical care becomes available.

The right to timely information updates as to any adjustments in the itinerary of the ship in the event of a mechanical failure or emergency, as well as timely updates of the status of efforts to address mechanical failures.

The right to a ship crew that is properly trained in emergency and evacuation procedures.

The right to an emergency power source in the case of a main generator failure.

The right to transportation to the ship's scheduled port of disembarkation or the passenger's home city in the event a cruise is terminated early due to mechanical failures.

The right to lodging if disembarkation and an overnight stay in an unscheduled port are required when a cruise is terminated early due to mechanical failures.

The right to have included on each cruise line's website a toll-free phone line that can be used for questions or information concerning any aspect of shipboard operations.

The right to have this Cruise Line Passenger Bill of Rights published on each line's website.