The last thing you want to happen on your cruise vacation is to watch the ship sail away while you are left behind in a foreign port. Trying to figure out the logistics to meet up with the ship and being faced with last minute transportation costs is stressful and not how anybody wants to spend their vacation! 
While videos of people sprinting back to the ship at the list minute, or pier runners, might be common, not many people actually end up missing their cruise ship. 
Here's what you need to know about what happens if you miss your cruise ship and the proper steps to take to avoid this happening to you!
What happens if your flight to the embarkation port is delayed?
Image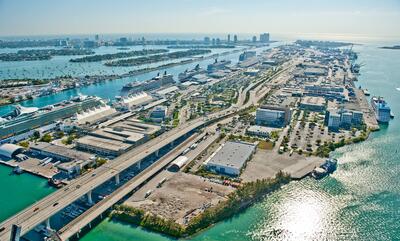 If you are planning on flying to your cruise port, you will want to make sure that you are arriving at least one day prior to the ship's departure. 
It might be annoying to have to take another vacation day or pay for a hotel, but you will have peace of mind knowing that you will wake up minutes from the cruise ship. 
You risk too much by booking your flight the morning of embarkation. In the event that your flight is delayed or cancelled and you miss the ship, you will be responsible for paying all costs to meet the ship in another port of call. 
If you are cruising to the Mediterranean or Caribbean, you will most likely be able to catch a flight at your own expense. Flying from Miami, for instance, to San Juan or Roatán is possible. If you miss your cruise to Alaska, however, it will be impossible to catch the ship in another port of call. 
This is due to the Passenger Services Act of 1886, which forbids foreign vessels from transporting passengers from one U.S. port to another without docking in another country first, so you would be unable to meet your cruise ship anywhere but Canada or another non-U.S. port.
Therefore, you should always fly into the cruise port the day before embarkation. If anything goes wrong, you could be faced with a large financial burden to meet your ship in another port of call or be completely out of luck and miss the vacation you spent weeks and months looking forward to. 
Will the cruise ship wait for you if you are running late in port?
Image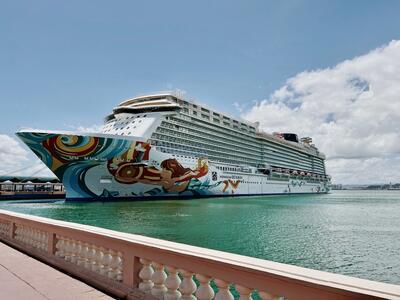 The general answer is no, a cruise ship will not wait for you if you are running late. 
That being said, if you are only five or so minutes late, there is a good chance that you will still be able to board the ship. At some point, though, they have to make the call to pull the gangway. The exact amount of time that a captain will try and hold the ship for depends on the port's policies and ship scheduling. 
Rather than banking on being able to board a few minutes after all aboard and browsing through a few more shops or getting one more drink, go ahead and head back to the ship. 
Cruise ships run on a tight schedule, and any kind of delay can cause issues to the itinerary later on. 
What happens if my shore excursion that I booked directly through the cruise line is running late?
Image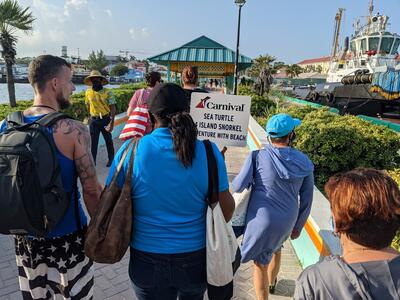 One benefit of booking a shore excursion directly through your cruise line is that you receive peace of mind knowing that the ship will be waiting for you if anything goes astray. The ship will wait for you and your group for as long as possible. 
Again, though, at some point, they will have to call it and keep moving. If that happens and you have yet to return to the pier, your cruise line will cover the cost of transferring all members of the group to the next port of call. 
What happens if my shore excursion that I booked through a third party vendor?
Image
If you opt to book a shore excursion through an external party, you should know that it does not come with the protections that a cruise line shore excursion does. If you are running late, the ship will not wait for you like it would if you were with a cruise line tour. 
Once the ship's crew realizes you have are not onboard, they will enter your cabin and remove certain personal belongings, like your passport, and leave them with the port agents on land. This is why you should always keep these items in your safe, as it is the first place they will go to if there is an emergency!
When you arrive the the pier, you will be able to get the items that your cruise line left with the port agents, who will then assist you with figuring out the next steps. If the ship's crew was unable to locate your passport and other identification, you will need to go to the closest U.S. embassy for further assistance. 
You will be responsible for paying for any travel arrangements to meet the ship in the next port out-of-pocket. These can be costly, as last minute travel is rarely budget friendly. 
Read more: How to plan your own shore excursion 
When does the Passenger Vessel Services Act come into play?
Image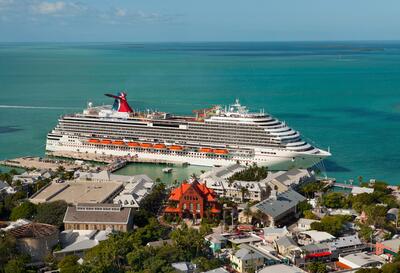 As mentioned earlier, the Passenger Services Act of 1886 forbids foreign-flagged vessels from transporting passengers from one U.S. port to another. Cruise ships sailing roundtrip itineraries that dock in a foreign country or travel one-way from one U.S. port to another and include a stop at a "distant foreign port" are exceptions to this rule. 
If you miss your ship in Miami and the first port of call is Key West, Florida, you will be unable to join your ship until it docks in a foreign port, like Mexico or Jamaica. 
Likewise, if you are sailing on a 7-night Bahamas cruise departing from New York and the first port is Port Canaveral, Florida, you will not be able to join the ship until it actually reaches the Bahamas. This means that you may end up missing half of the cruise!
When should I return to the ship to make sure that I'm not left behind?
Image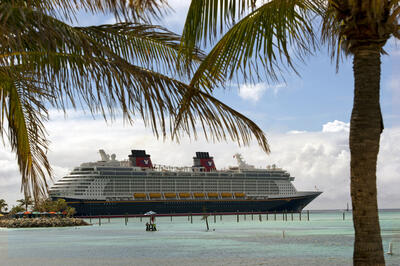 The all aboard time will vary by port and itinerary, but it is incredibly important to remember that it is not the time listed on the actual itinerary, especially if you are planning on going off alone without a group. 
If, for instance, you book a cruise that indicates you will be docked in St. Thomas from 7am to 3pm, you all aboard will probably fall somewhere between 2:00 to 2:30pm. 
You cannot simply walk up to the ship at 2:55pm and expect to get back onboard. You will want to arrive at least a half hour before the all aboard time. That way, you have a little wiggle room in case anything goes wrong. 
How to make sure you do not miss the ship
Arrive the day before your cruise
Image
You do not want to start your vacation on a sour note. To avoid missing your ship, arrive the day before your cruise. If, for instance, you are supposed to leave on Sunday, book your flight for Saturday and make a fun day out of it! 
Even if you think there is a flight that offers some wiggle room, one flight delay or cancellation could set you back. Flying in the day before will give you a larger cushion to help sure that you will make it to the cruise port. 
Stay on ship's time
Image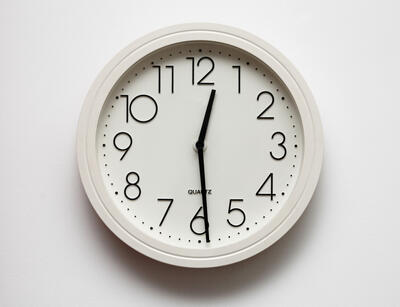 Cruise ships often sail through different time zones; yet, they do not adjust the time onboard to reflect the port's time. Instead, they will usually keep the same time zone as the departure port. 
If you sail to Honduras and the ship's time is one hour ahead of the local time, you could easily miss your ship if you return at 3:30pm CST instead of 3:30pm EST. 
Your phone will automatically adjust to the port's time zone, so you may want to bring a watch and set it to match the ship's time, so you do not get confused while ashore. 
Set an alarm on your phone
Image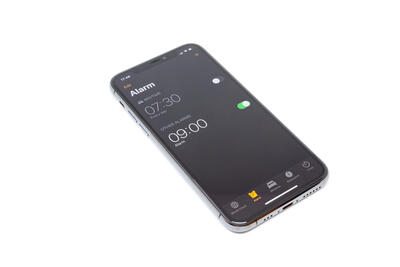 If you do not think that you will be able to remember when you need to head back to the ship, set a few alarms on your phone. 
These alarms are a great way to ensure that you do not lose track of time and can work as reminders to help you gauge how much time you left in port or as to when you need to begin gathering your belongings and heading to the ship. 
Book excursions through your cruise line
Image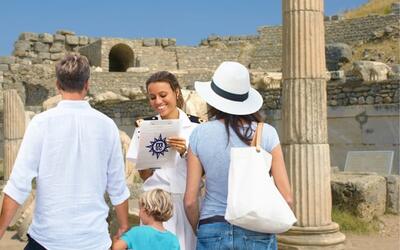 If you are worried about missing your ship but want to explore the port, book an excursion through the cruise line! This may be particularly useful in ports where you will need to do an all-day tour, like Alaska or Europe. 
While it may be more expensive than an independent tour, it may be worth the added benefit of knowing that your ship will wait for you as long as possible in the event that anything were to go wrong. Plus, they will cover the cost of transportation to the next port if the ship is unable to wait. 
Limit your alcohol intake
Image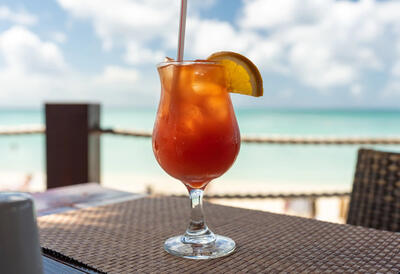 If you are not purchasing a drink package, buying cocktails in port can be a cost effective way to get your alcohol fix. There is nothing wrong with spending your day on the beach sipping on a few cocktails, but the more you drink, the easier it becomes to lose track of time. 
Make sure that you have a plan to make it back to the ship on time if you plan on drinking while at port. This could be anything from traveling with a responsible partner to booking a booze cruise that includes return transportation to the port.  
Bottom line
Image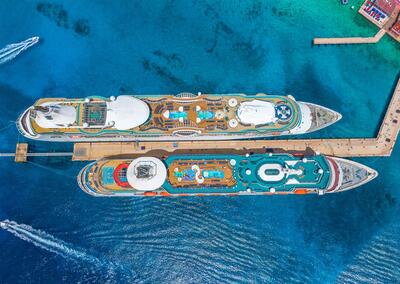 It is important that you take the necessary steps to avoid missing your cruise ship, whether that be setting a few alarms on your phone or booking a cruise line shore excursion. And always, always, always arrive the day before your cruise!
The majority of people who miss their ship are exploring the port on their own. Even third party vendors know the importance of returning to the ship on time. Often, many tours will depart earlier in the day to ensure that you are back with plenty of time. 
Missing your cruise ship is not like missing a plane. In most cases, you will be rebooked onto the next flight, and while that might add some frustration to your trip, it won't completely derail it. If you miss a ship in port, however, you will be stuck with the financial burden of meeting it at its next stop or returning home.