MSC Cruises introduces the first humanoid robot bartender on its cruise ship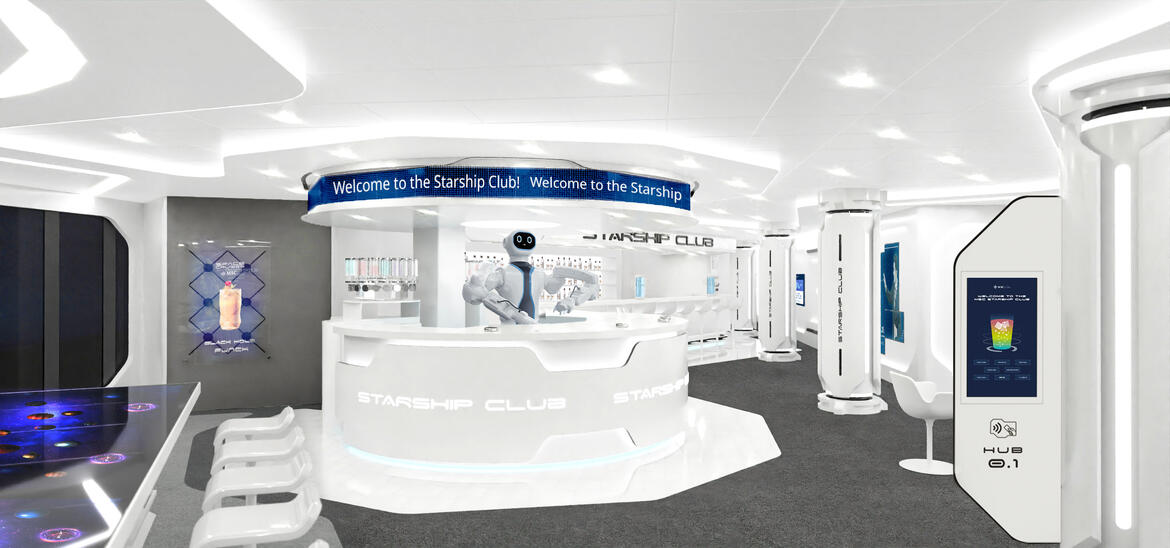 Robot tech on a cruise ship is about to evolve.
MSC Cruises announced it will offer the world's first humanoid robotic bartender on a cruise ship.
Set in the futuristic MSC Starship Club on MSC Virtuosa, "Rob" will be the first-ever humanoid, robotic bartender at sea when the ship launches in April 2021.
MSC designed the club to be a vision of the future, with guests enjoying a space meant to resemble a spaceship.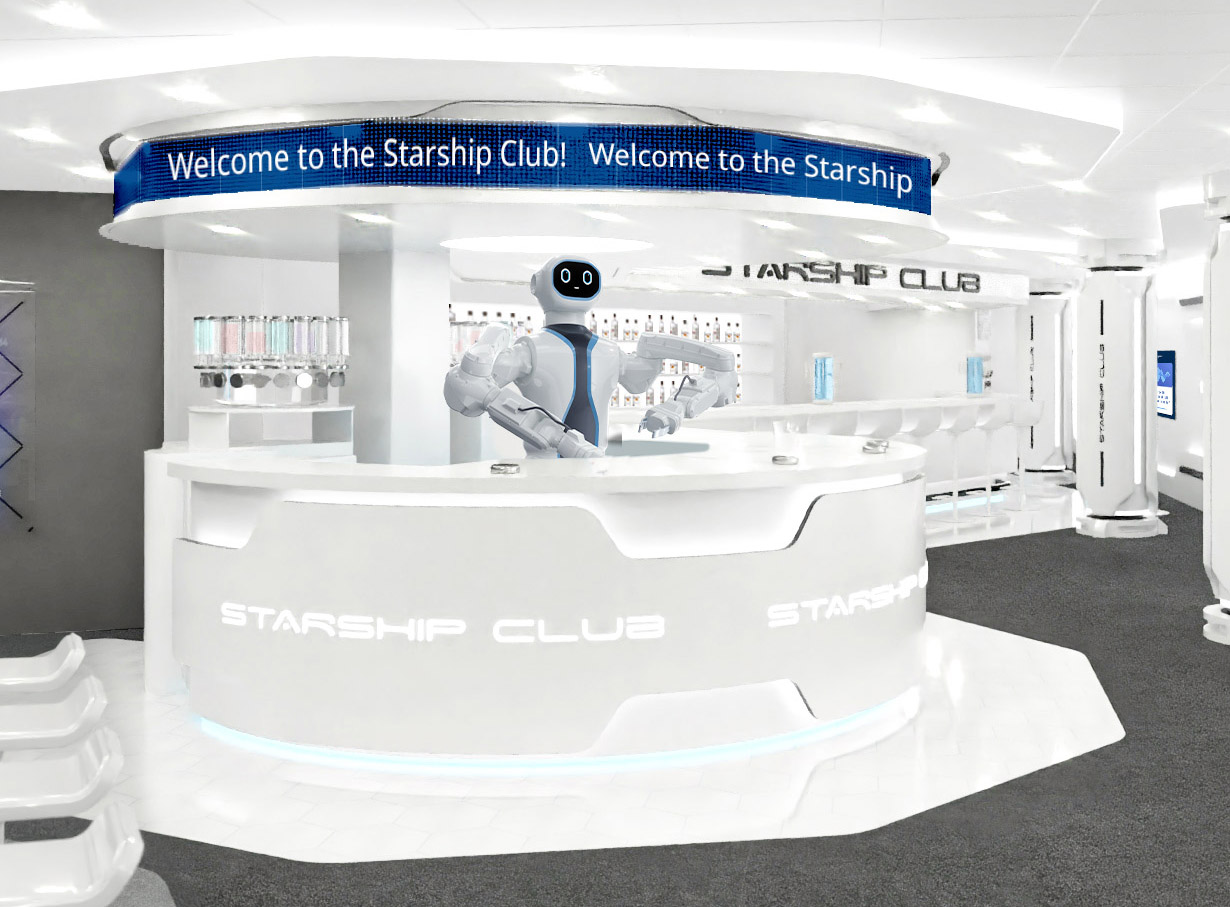 The bar includes 3D holograms, an immersive digital art wall and a 12-seater infinity digital interactive table, giving guests the possibility to explore space with their own personalized galactic tour.
Rob the robot will mix, and serve his signature cocktails, along with an array of personalized beverages with or without booze.
Just like a human bartender, Rob can engage with guests with his voice, human-like expressions for a fully immersive bar experience. 
Guests will use specifically designed vertical digital cockpits within the area to place their order. Rob will then get to work and use all of his customized robotic skills to prepare the cocktails – pouring spirits, juices and syrups; shaking, building or stirring the concoctions; garnishing. 
The robot can speak 8 languages (English, Italian, Spanish, French, German, Brazilian Portuguese, Chinese and Japanese), according to language chosen when the guest makes the order and he also has a clear personality that evolves with the surrounding settings and atmospheres. 
He uses his LED face to convey emotion so that guests can enjoy his performance whilst they sip on their cocktail.
The status of the cocktail preparation will be displayed through digital monitors within the area and a ticker-tape-style LED strip above the robotic island, whilst being immersed in the space-themed experience. The cosmic cocktails are served in custom-designed futuristic glasses that guests can be collected as a lasting souvenir of the MSC Starship Club experience. Guests will be able to return to the club multiple times over the course of their cruise, experiencing a new interaction with Rob each time.
The robotic island solution is completely automated and integrated with all the catering machines and tools needed for the end-to-end drink preparation and delivery. Safety glass and the 2-level safety laser barriers have been installed to avoid any mishaps.
Rob is not the only crew member in the area. Human bartenders will be always be on-hand to assist and prepare unique beverages too as part of the overall experience.
In line with current health and safety protocol, the human bar menu is accessible scanning a QR code from the Guest's smartphone as well as reading the futuristic LED-based bar counter menus.
These cocktails are not included within the drinks packages.
All about Rob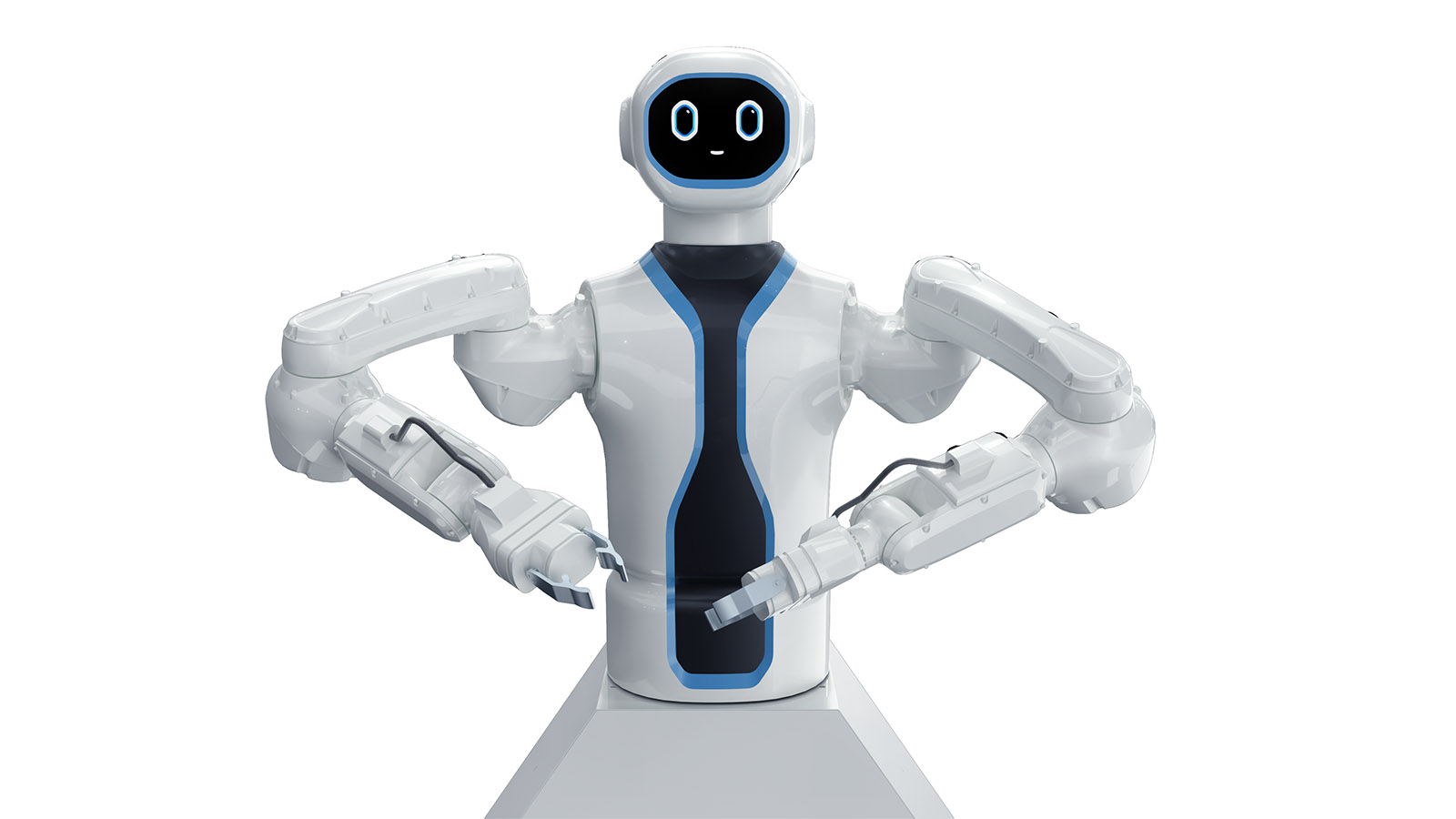 MSC Cruises even came up with a backstory for their star robot.
Rob comes from a remote planet at the edge of the universe and is a galaxy-trotter: he has travelled all the way around the galaxy and, during his journeys to many different planets, he has learned mixology in the best intergalactic bars. He perfected his technique on small satellites far in the galaxy, on colonized Mars and many other places, and now he has decided to bring his abilities exclusively at the service of MSC Cruises' Guests.
Rob loves to interact with humans! He is not a cold machine but a humanoid that can interact with guests using a witty and involving language, changing his facial expressions and if he is in the mood, even showing his dance moves. He likes being at the center of attention, something he does by telling everyone who surrounds him jokes, riddles and space trivia.
Rob is able to moves his arms, body and head in a highly natural way, all collaborating to give the impression that a real bartender is preparing the cocktail.
When Rob is not preparing cocktails, he can scan the environment around him and recognise guests passing by, through an intelligent human recognition movements system placed on his head and he will be able to greet and engage with them. 
A massive project
MSC says they have spent almost six years working on the concept for the MSC Starship Club, and worked with experts from companies specializing in robotics and automation, interior design as well as entertainment and digital experience solutions.
After completing a few three, four and five-night cruises in the Mediterranean, MSC Virtuosa will be deployed to Northern Europe in summer 2021 with a range of itineraries to the Norwegian fjords and Baltic capital cities.