Disney Cruise Line Releases New Protocols for UK Sailings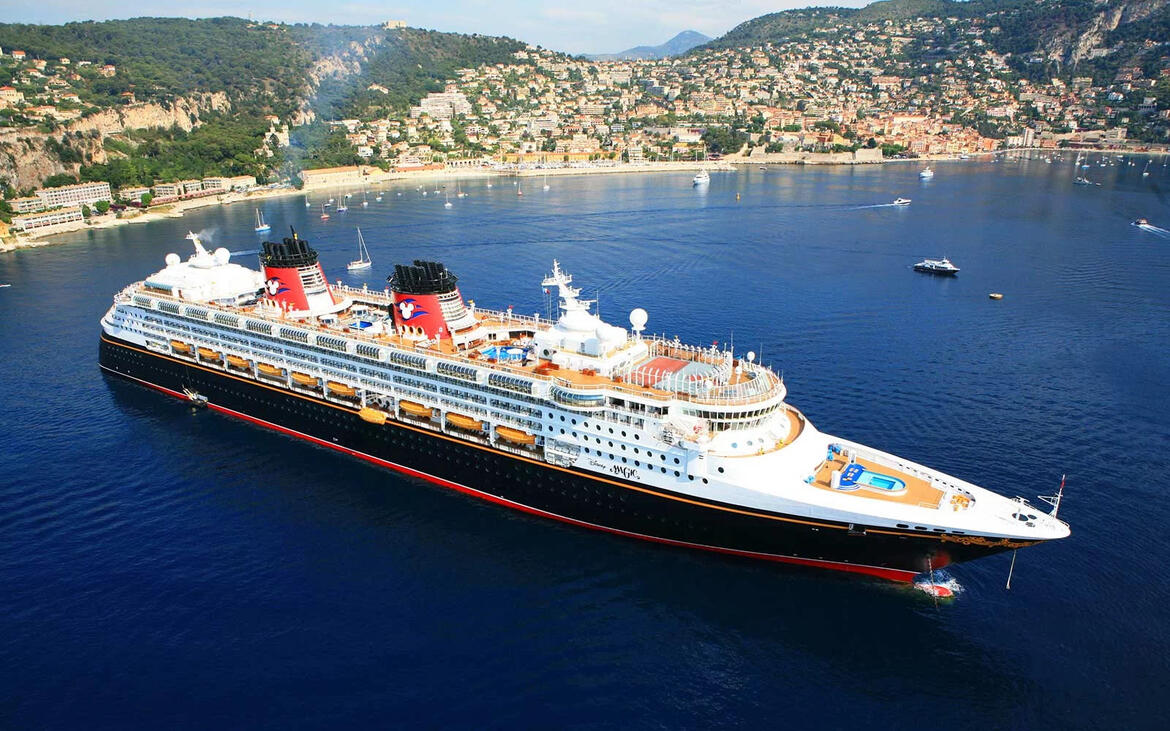 This summer, Disney Cruise Line will resume sailing with a series of cruises from select UK homeports aboard Disney Magic; as expected, the line has put a slew of new requirements in place for passengers.
Although the line has suspended North American sailings through at least the end of June and Americans aren't currently allowed on the UK sailings, DCL's health and safety protocols are worth noting, as they could eventually be extended to ships departing from U.S. ports.
Disney, which temporarily closed its land-based resorts and theme parks around the world in 2020, has slowly reopened to the public with an impressive set of measures to keep masks on, public spaces sanitized and recreation-seekers properly distanced from one another.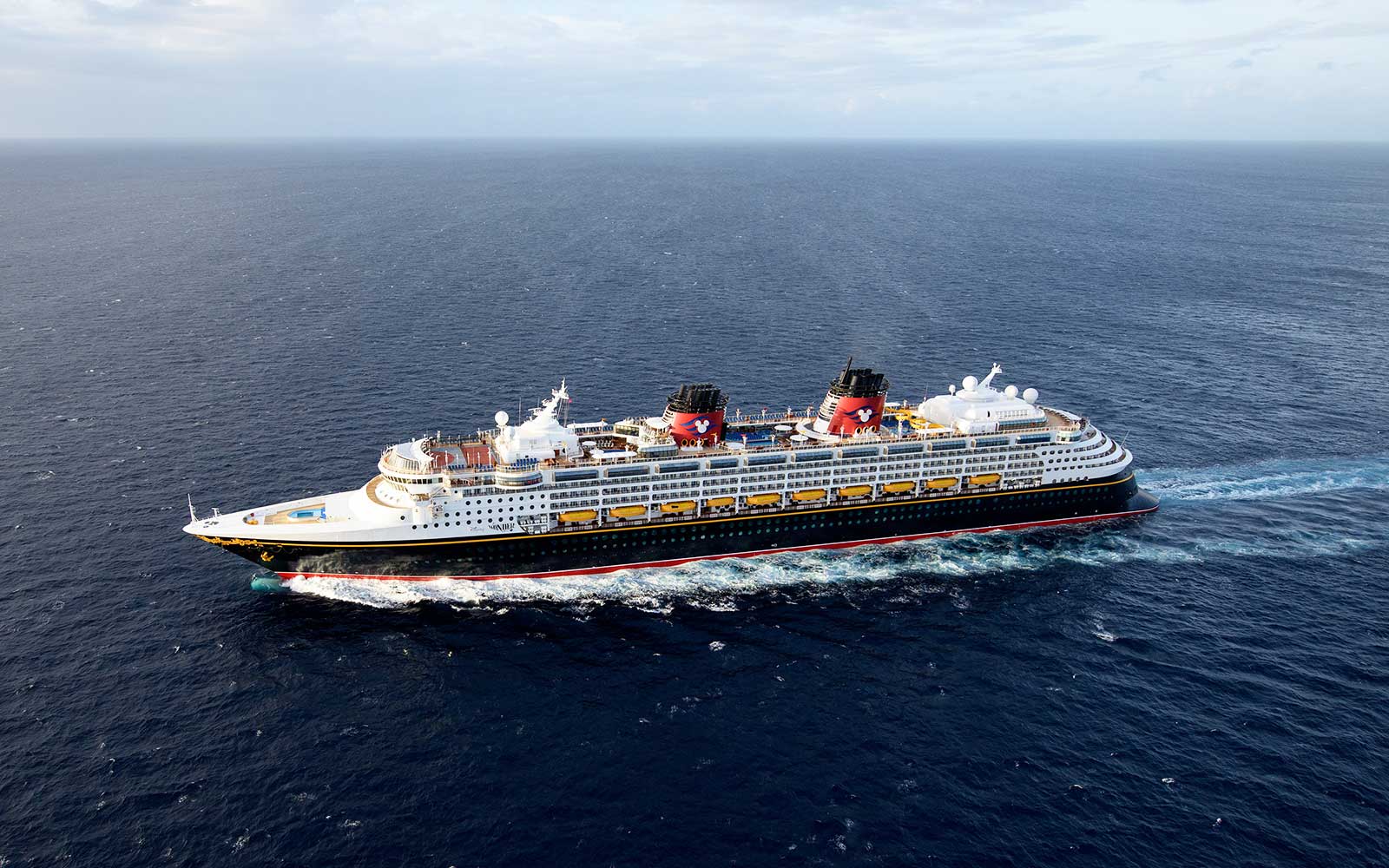 As such, The Mouse has been one of the forerunners in developing a safe and successful return to operations in the hospitality and travel industries, making its branded cruise line one of the ones to watch as cruising restarts.
Below, we've outlined the key components of Disney Cruise Line's requirements for travelers sailing out of the UK. Developed in cooperation with UK government health authorities, they aren't much different from what other lines have announced, but they could be more likely to translate to Americans, given the brand's global reach, both on land and at sea.
1. Vaccines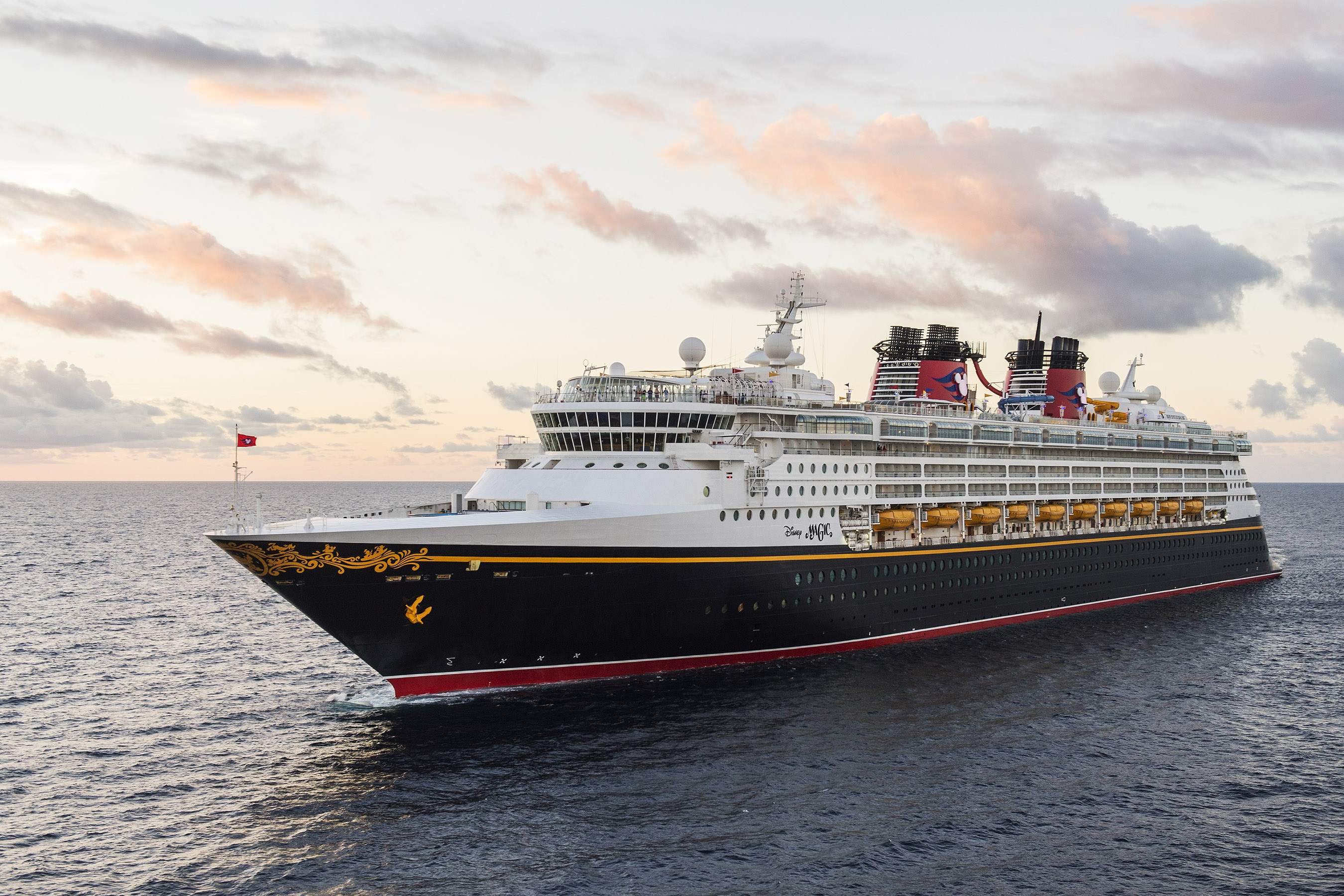 Disney will be requiring all crew and passengers who are 18 and older to be fully vaccinated in order to sail. The final dose of the vaccine must be administered at least seven days prior to the embarkation date.
DCL will contact booked passengers with information on how to provide proof of inoculation.
2. Testing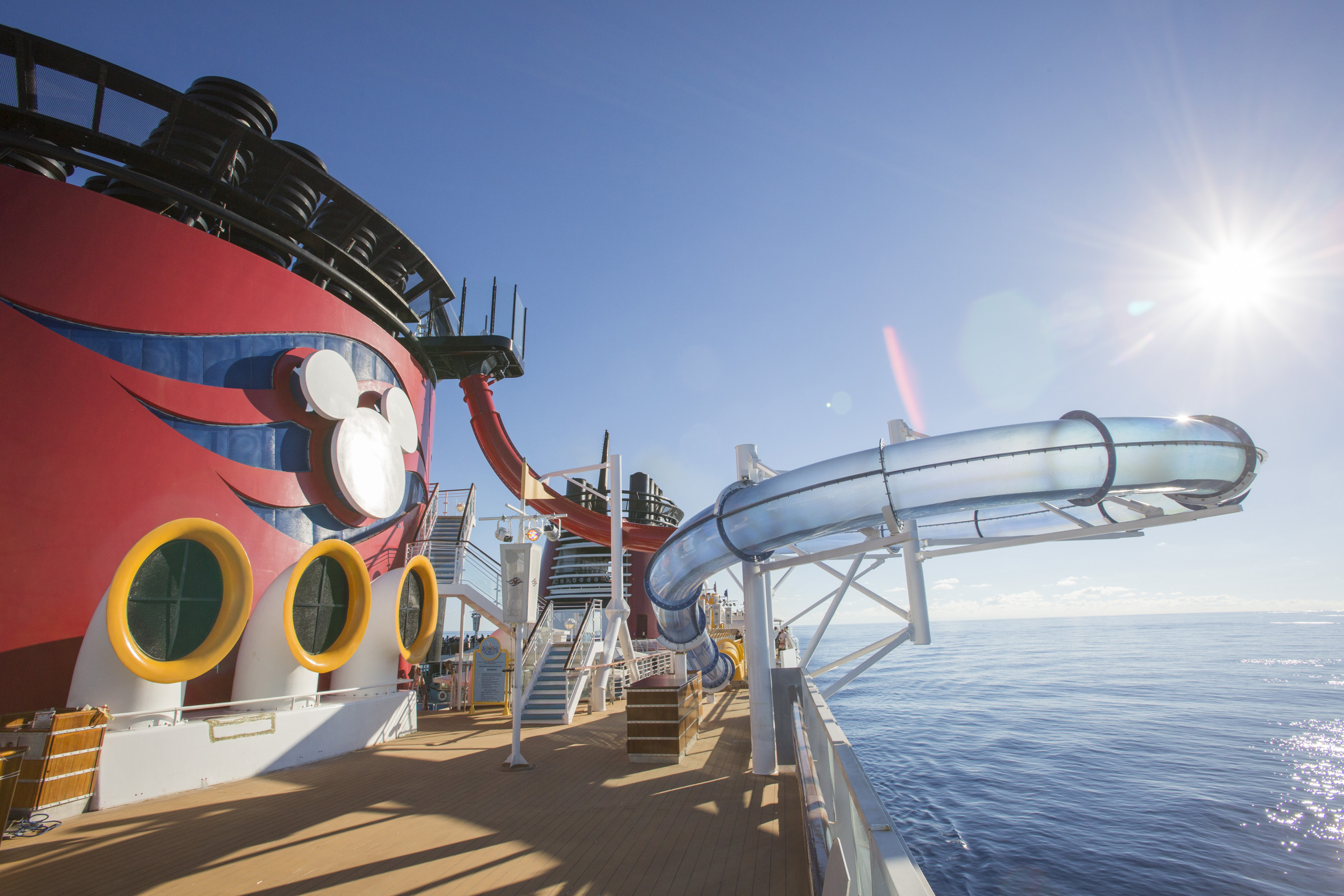 Unvaccinated passengers younger than 18 will be permitted to sail if they provide proof of a negative PCR test result, returned between five days and 24 hours prior to the start of the voyage. Cruisers are responsible for the cost of testing, but Disney Cruise Line is offering discounted testing through select providers.
Additionally, passengers must undergo mandatory antigen rapid testing, at Disney's expense, in the terminal prior to embarkation. If the result is positive, another will be given to confirm the result before boarding is denied.
3. Health Screenings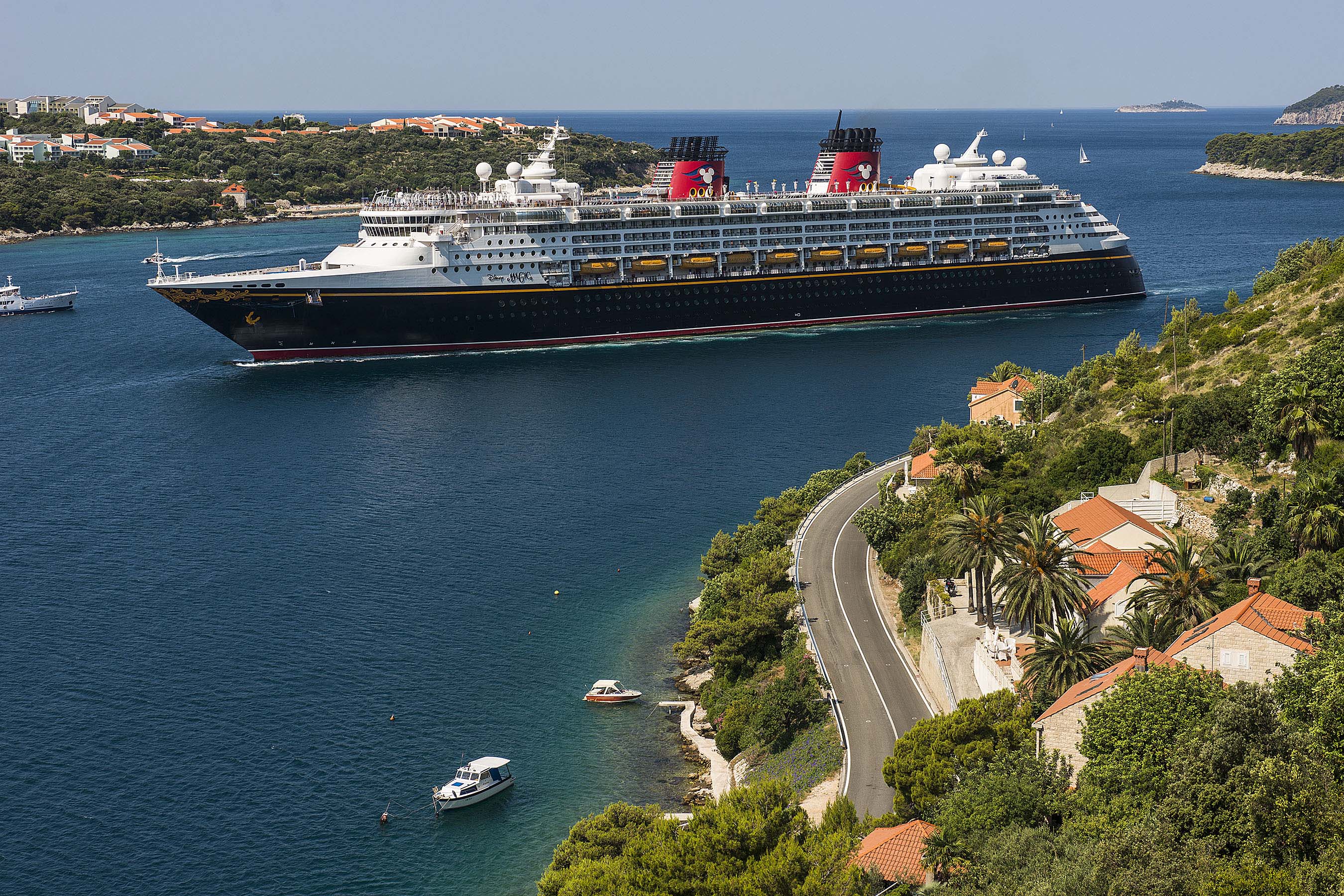 Before embarking, all passengers will be required to fill out health screening questionnaires. Cruisers will also have to fill out daily questionnaires throughout their sailings, using DCL's Navigator cell phone app.
All travelers will also have to submit to pre-cruise temperature checks, as well as temperature checks at least once daily (twice daily for crew) during each voyage. Before sailing, passengers with temperatures higher than 38 degrees Celsius will not be allowed to board; during a cruise, passengers with temperatures will be referred to the onboard medical center.
4. Limited Capacity and Social Distancing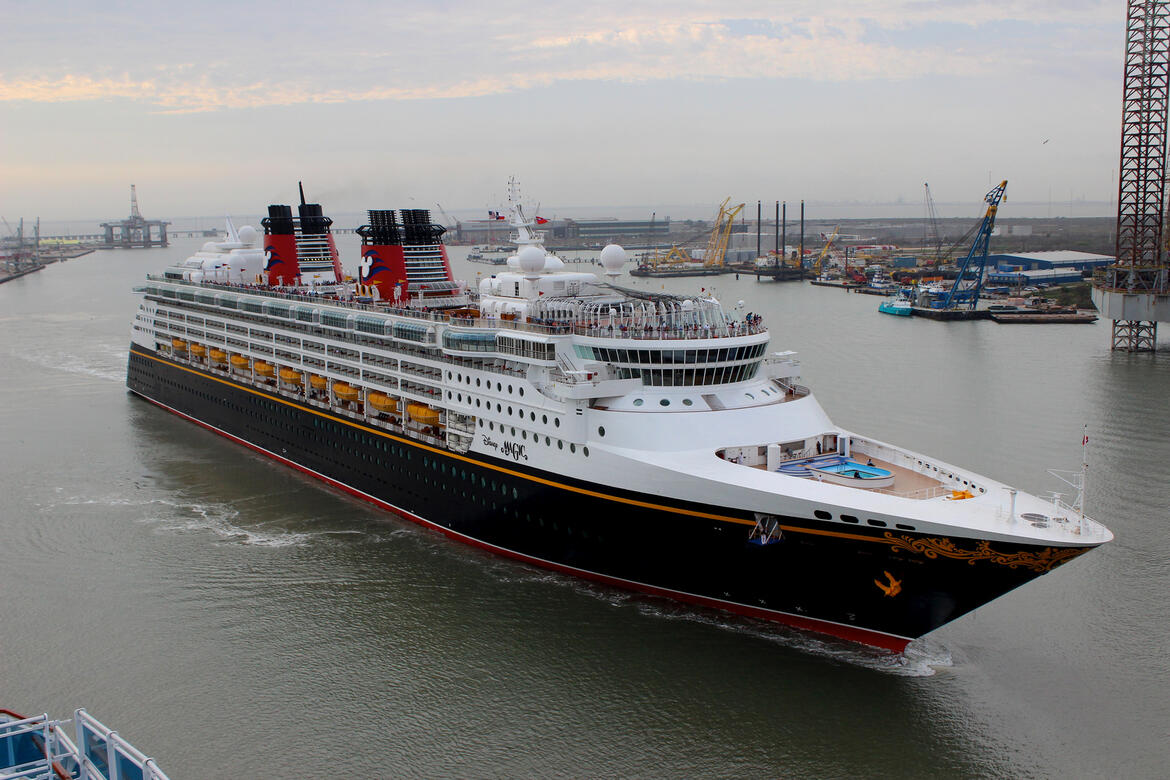 When they resume cruising, Disney's ships will sail at limited capacity in order to allow for more effective social distancing. The line has posted signs throughout the ships, reminding passengers to stay apart.
Additionally, barriers have been added in areas where distancing might be more difficult, and restrictions will be placed on the number of people in common areas, such as shows (reservations needed), restaurants, lounges, theaters, elevators and the guest services desk.
Further, up-close character interactions have been temporarily eliminated, and kids club activities -- for which the line is renowned -- will take place in smaller groups.
5. Mask Wearing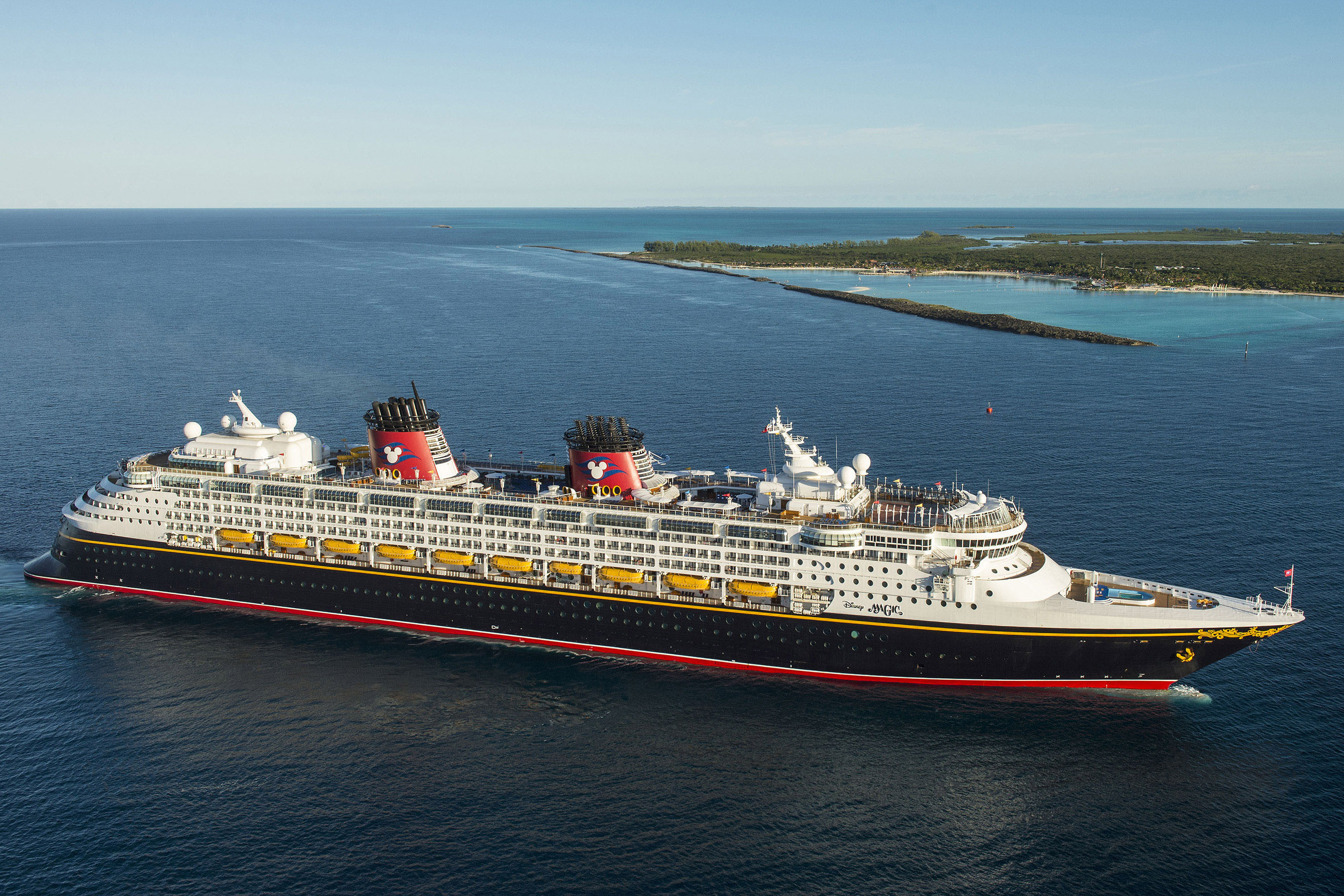 All passengers 11 and older will be required to wear a mask at all times when not dining, swimming or in their own cabins. Exceptions include instances where cruisers are actively eating, drinking or posing for outdoor photos. However, passengers must remain in one place while engaging in these activities.
Masks are recommended for children ages 3 through 10, but they aren't mandatory.
Masks must fully cover the nose and mouth without any gaps, and they must have ties or ear loops that allow hands-free wear. Neck gaiters, bandanas and masks with vents or valves are not permitted. Face shields may be worn in addition to -- but not in place of -- masks.
6. Contactless Experiences
Through the Disney Cruise Line Navigator app, the line is aiming to cut down on the amount of face-to-face contact passengers have with each other and with crew by providing a larger number of virtual services.
With the app, passengers can check in at their muster stations for the mandatory pre-cruise safety drill, view dining menus, make reservations for shows, chat with guest services and take their place in virtual queues that eliminated the need for groups of people to gather in person to wait.
7. Increased Sanitization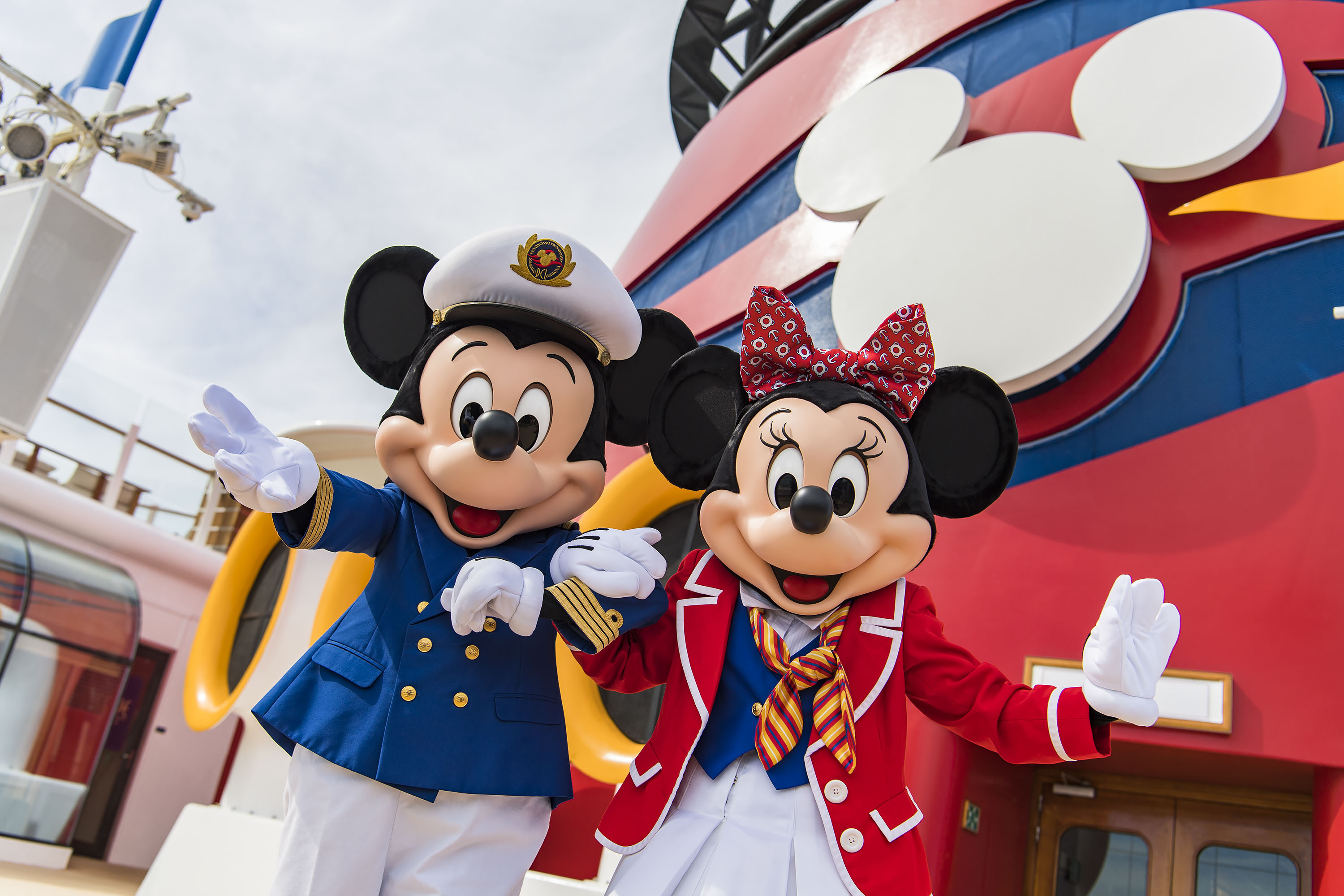 It's a given that all cruise ships will be increasing the number of hand sanitizer stations available onboard. Disney is, of course, among the lines whose fleets are doing this, along with enhancing its other cleaning procedures.
DCL crew will sanitize public areas more frequently, paying particular attention to high-touch areas, such as stair railings and elevator buttons. They will also deep clean cabins at the end of each voyage, before new passengers embark. This will involve washing linens at extra-high temperatures. Items like throw pillows and paper print-outs that are frequently touched have also been removed from staterooms.
8. Elimination of Buffets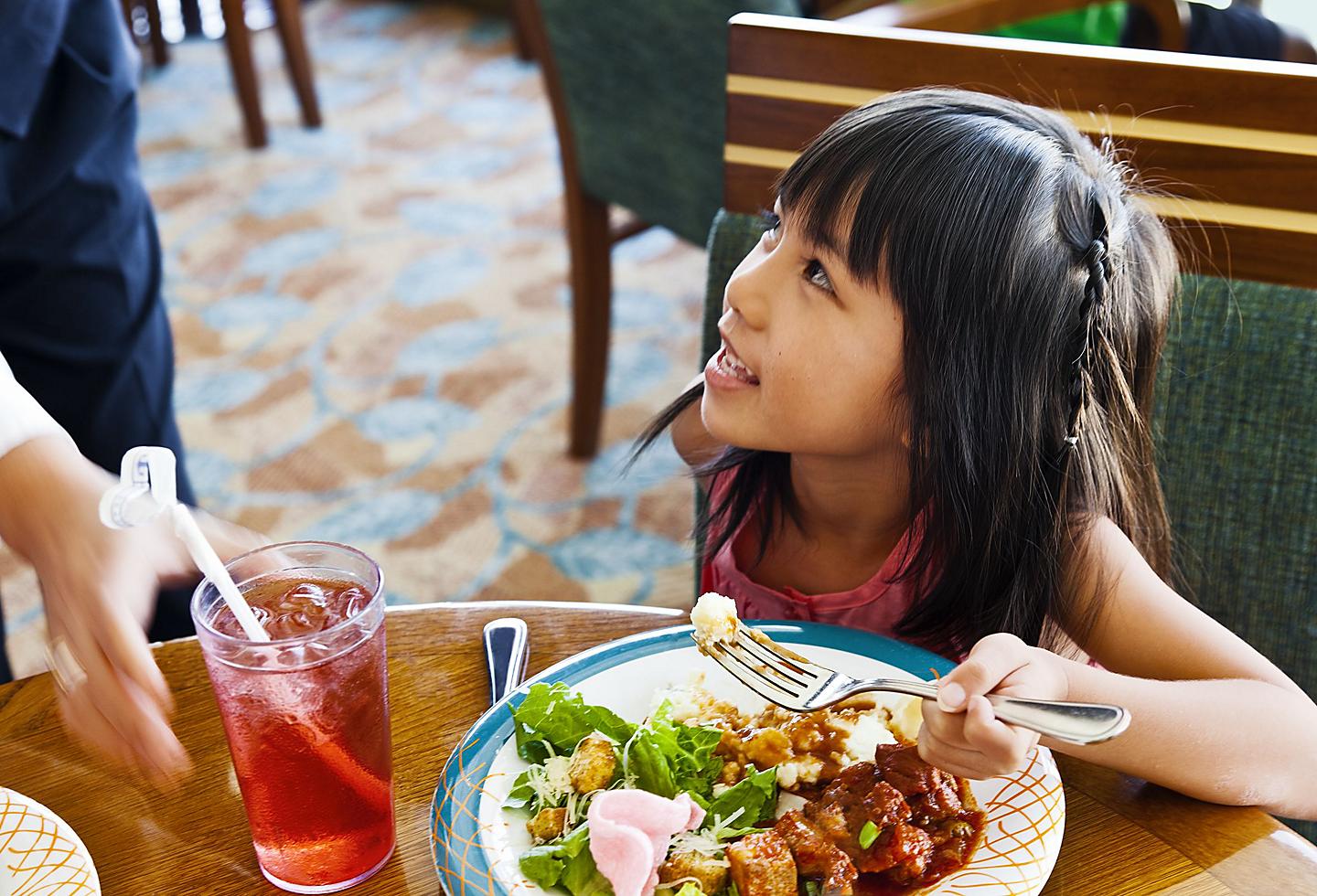 Passengers who are fans of the cruise ship buffet experience will be sad to know that Disney has temporarily closed its ships' buffets.
However, the line says a selection of grab-and-go items will still be available throughout the ship for cruisers wanting a quick bite. (Crew will be on hand to dole out those items.)
9. Enhanced Medical Facilities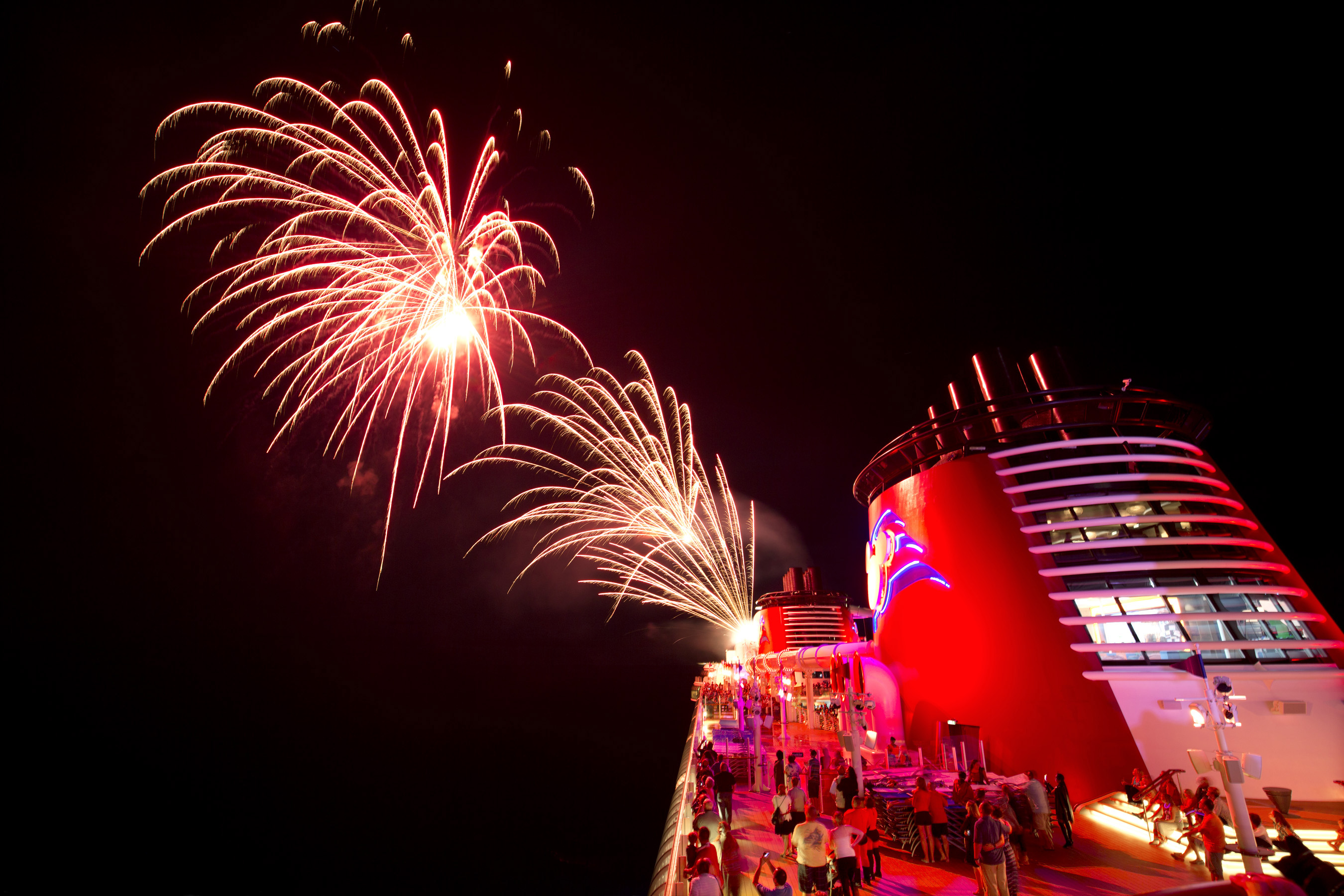 Disney's vessels now have more robust capabilities, both in terms of equipment and onboard staff.
In addition to hiring doctors and nurses with experience in emergency and critical care, as well as advanced cardiac care and life support, DCL has outfitted each ship with areas for isolation and monitoring, ventilators, oxygen, and laboratory and pharmacy services.
10. Better Air Filtration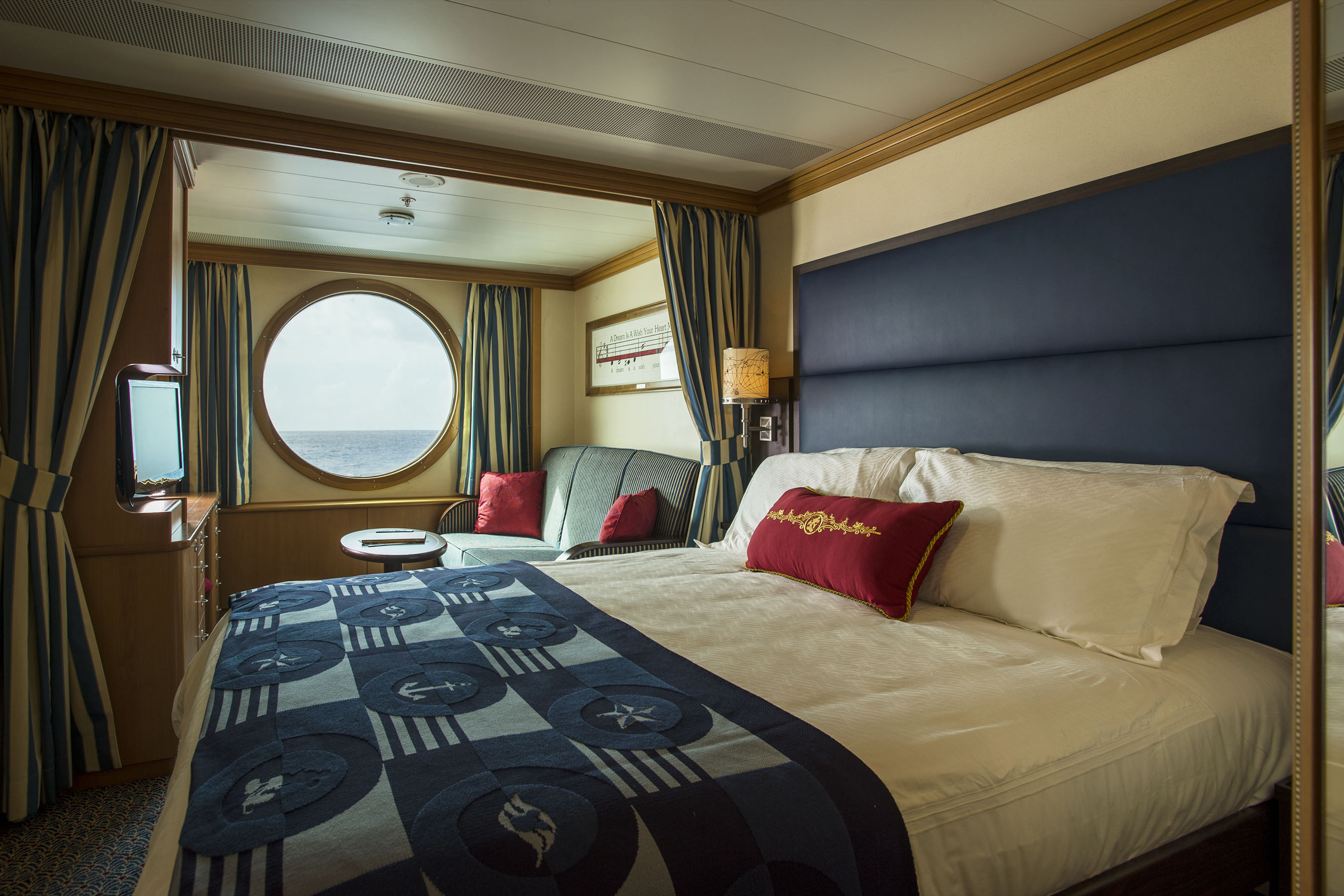 Because covid-19 is thought to spread via droplets that are carried through the air, Disney has redone its air filtration systems to clean the air and surfaces via ionization.
The line has also upgraded its HVAC filters to ensure that the system is catching as many particulates as possible.