Live From Celebrity Millennium: Ship-Sponsored Excursions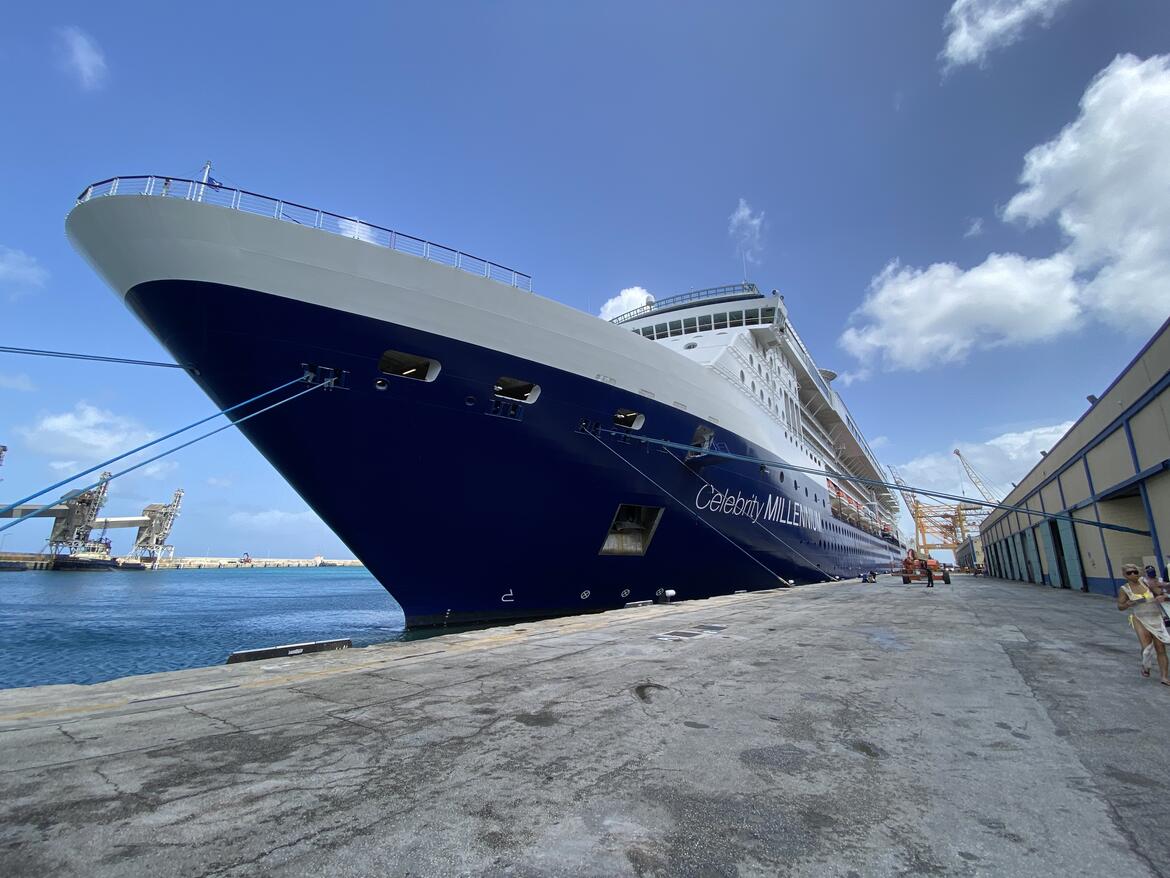 Day three has come and gone with the excitement holding steady. It was our first port day, and we called on Barbados, which is the strictest of the three stops we'll be making on this itinerary.
While the other two -- Aruba and Curacao -- are allowing passengers to make their own plans in port, Barbados required all cruisers who wished to go ashore to do so via a tour purchased through the cruise ship.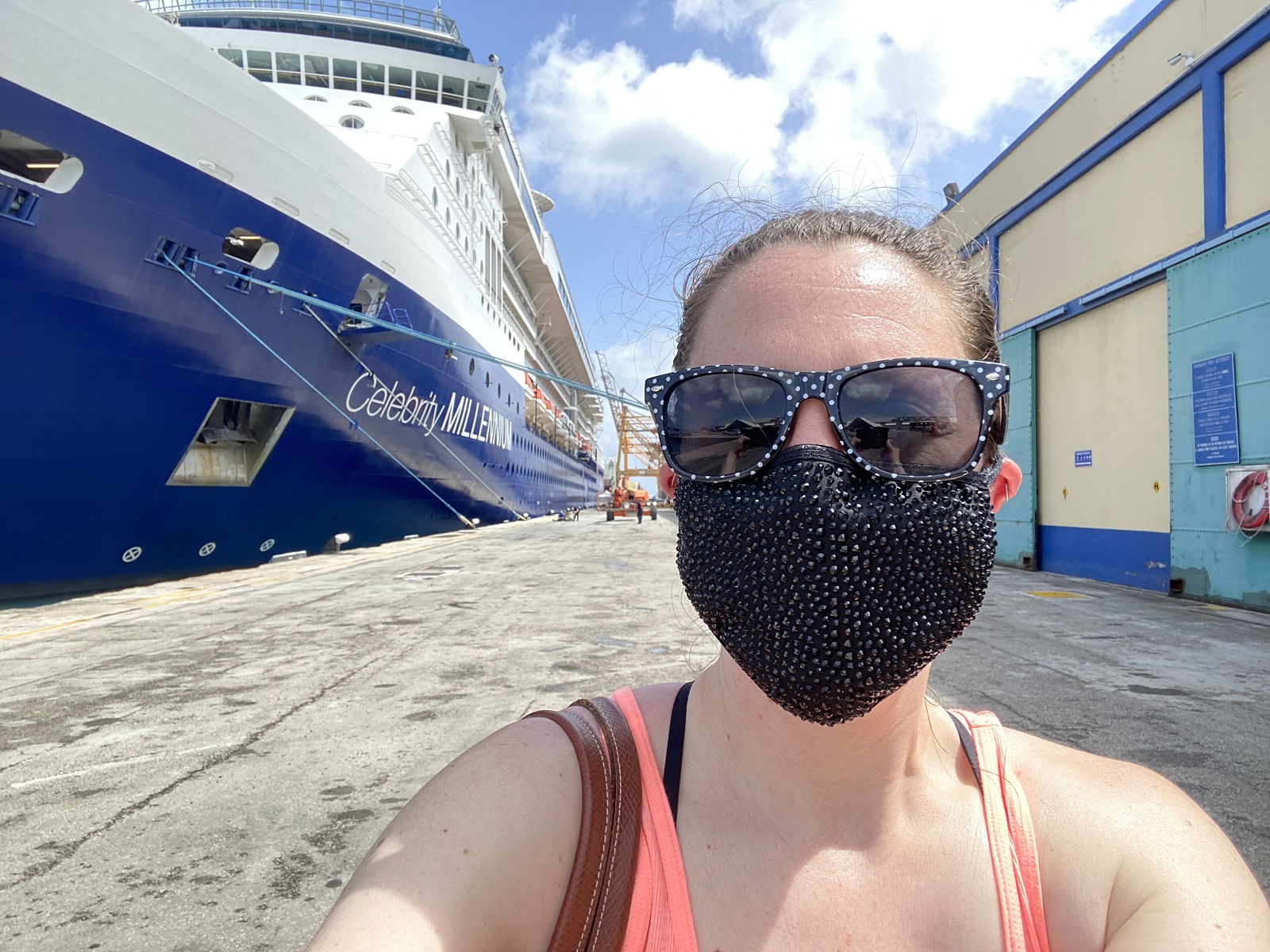 In this post, I'll touch on the differences between ship-sponsored excursions as we knew them before and ship-sponsored excursions as they now exist in the age of COVID-19.
The excursion
Because I wanted to be sure that Barbados' shore excursion requirements wouldn't change at the last minute, I waited until yesterday to go to the onboard tour desk to book.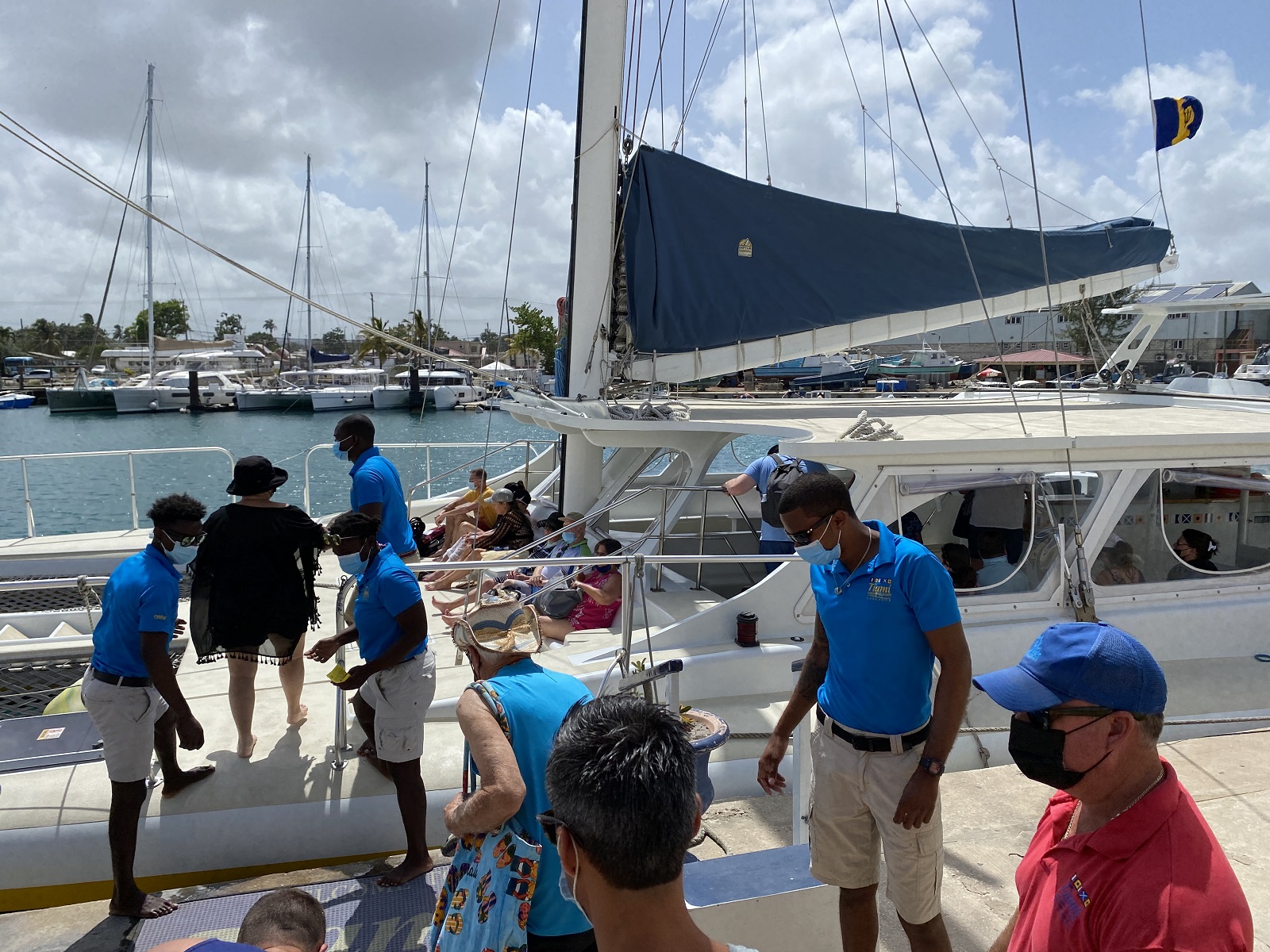 Celebrity Millennium had a list of five Barbados offerings, which seems like a smaller selection than usual. (Each port has five choices to pick from, ranging in price from $42 to $119 per person, which is reasonable.) I chose the "Taimi Five Star Catamaran and Turtles" experience, and in my opinion, it was well worth the cost.
It also allayed my nagging worry that passengers would be held hostage by inflated cruise line prices if they had no other option but to book through the ship.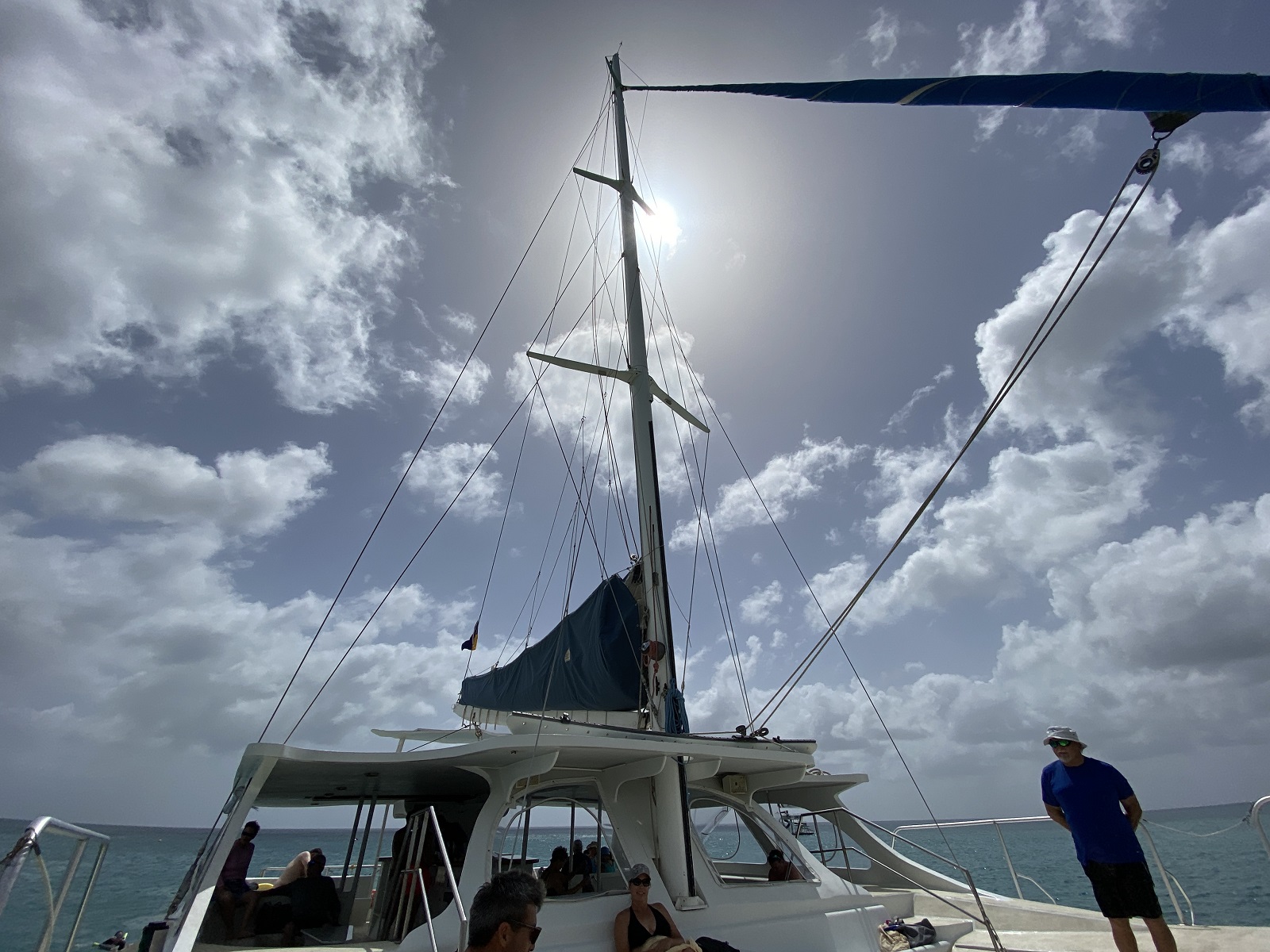 The tour kicked off with a catamaran ride along the coast while the crew gave us information about the island. At the farthest point, we stopped to snorkel off of the boat with sea turtles, who seemed curious and nibbled at our toes as they begged for fish.
The snorkel was followed by a delicious lunch (chicken, fish, rice, and various salads, veggies and coleslaw) and free drinks (soda, water and alcohol) and capped off with some sunbathing before we returned to the ship.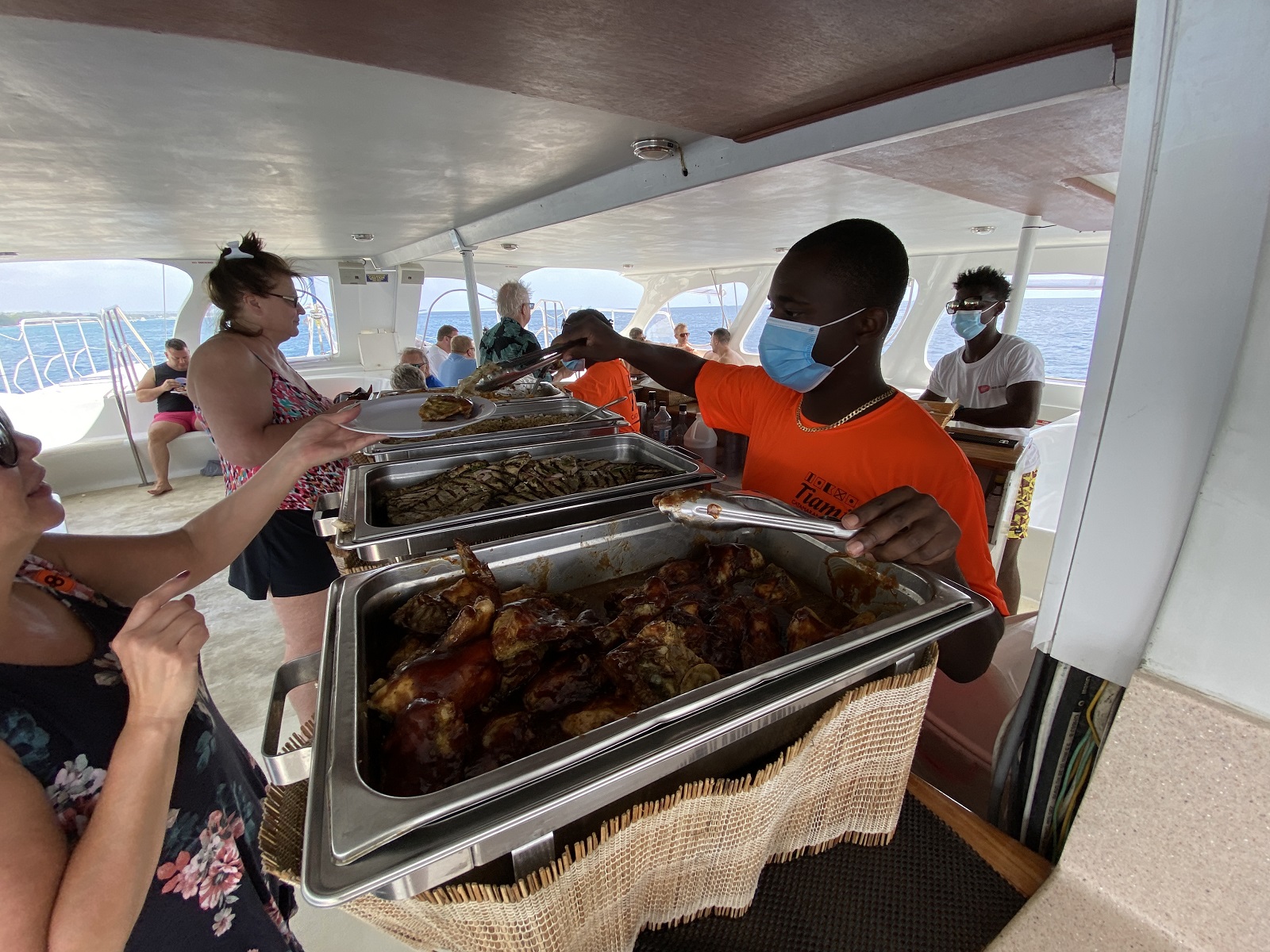 In addition to friendly and informative crew, the catamaran was outfitted with restrooms, several areas at the bow and stern for catching rays, and a shaded main area with plenty of seating. (Despite the large number of people who booked the tour, the boat didn't feel crowded at all.)
The protocols
As we arrived at our designated meeting place for the excursion, we were reminded that Barbados requires masks to be worn from the time you leave the ship until the time you board the open-air boat for the tour, including on the bus.
As said bus shuttled us to our point of embarkation, one of our guides read us the rules, which included physical distancing, sanitizing and washing of hands, and mask-wearing. She also read us some considerably serious verbiage about sticking to our group. The rumors are true:
"Failure to follow these instructions will lead to the denial of boarding at the guest's own expense," she read, adding that we should make every effort to avoid wandering off on our own and interacting with people not in our group.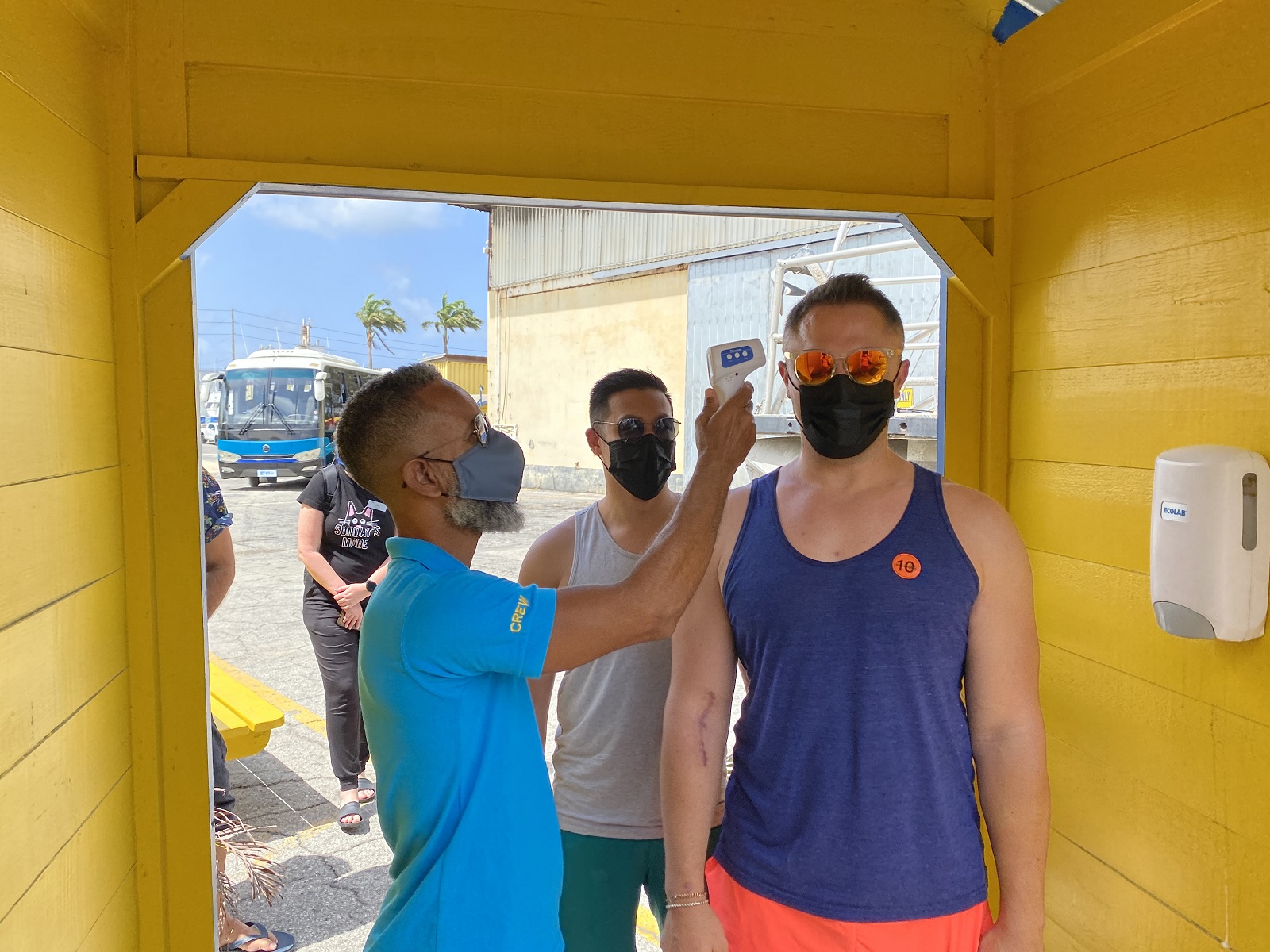 When the bus stopped, before we could pass through the small gift shop that led to the catamaran, we had to sanitize our hands, pass a temperature check and fill out a form with our name, the date and the ship we arrived on. (I'm assuming that last part was for contact tracing purposes.)
When we boarded the boat, the captain went through a list of housekeeping announcements -- bathroom location, safety information, quick life jacket demonstration and where we could find hand sanitizer throughout the vessel.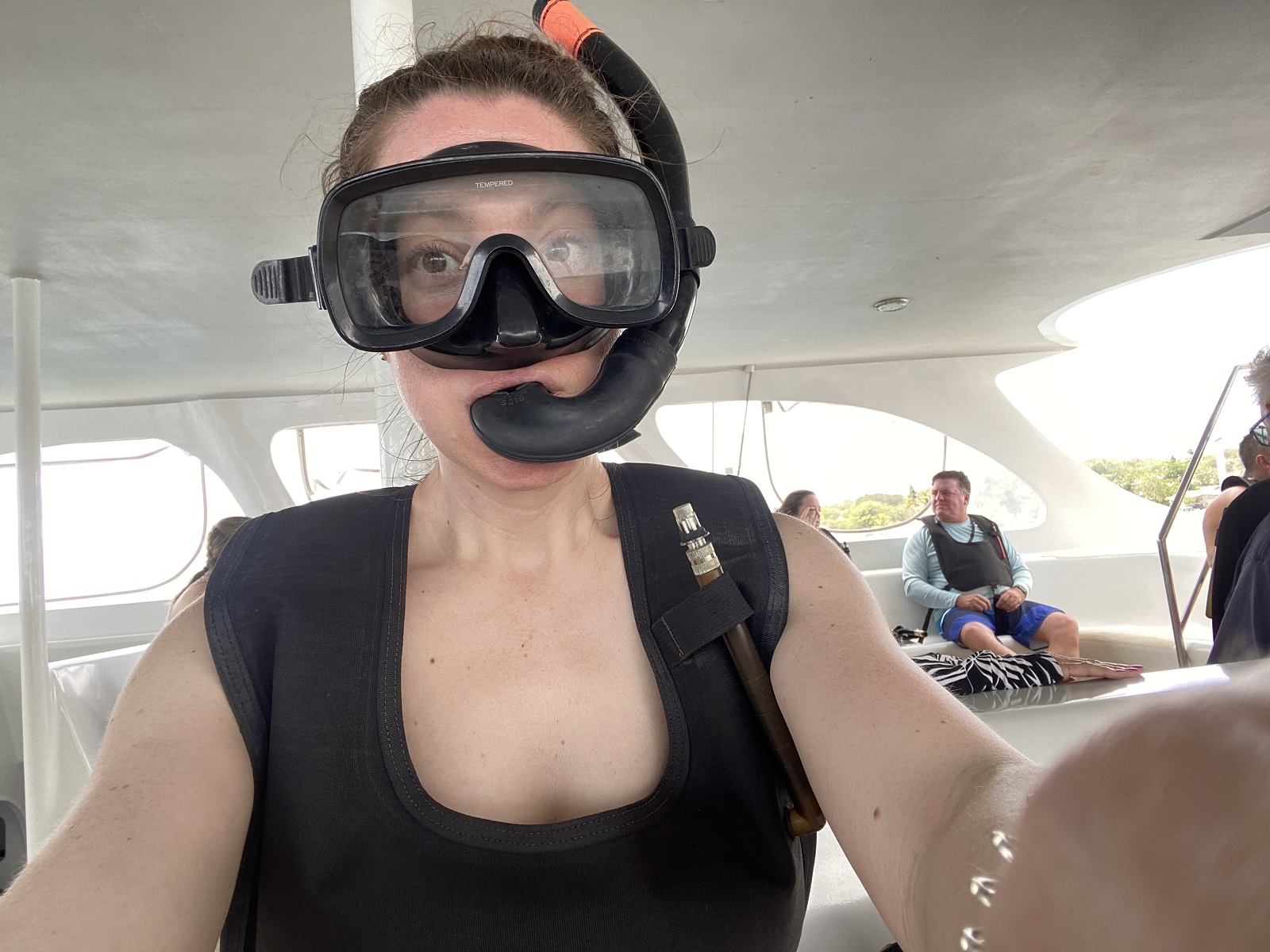 Leave it to me to book a snorkeling excursion without stopping to consider that I'd have to put communal gear in my mouth -- both the snorkel and the tube used to inflate the mandatory adult floaties we wore. (All I can say in my defense is that the tour booklet lured me with the promise of "playful turtles.")
I wasn't sure how to ask about sanitization without sounding rude, so I just acted curious and was told that all equipment is cleaned and sanitized by hand, using a hydrogen peroxide mixture. That was good enough for me, and I suited up with the help of one of the guides.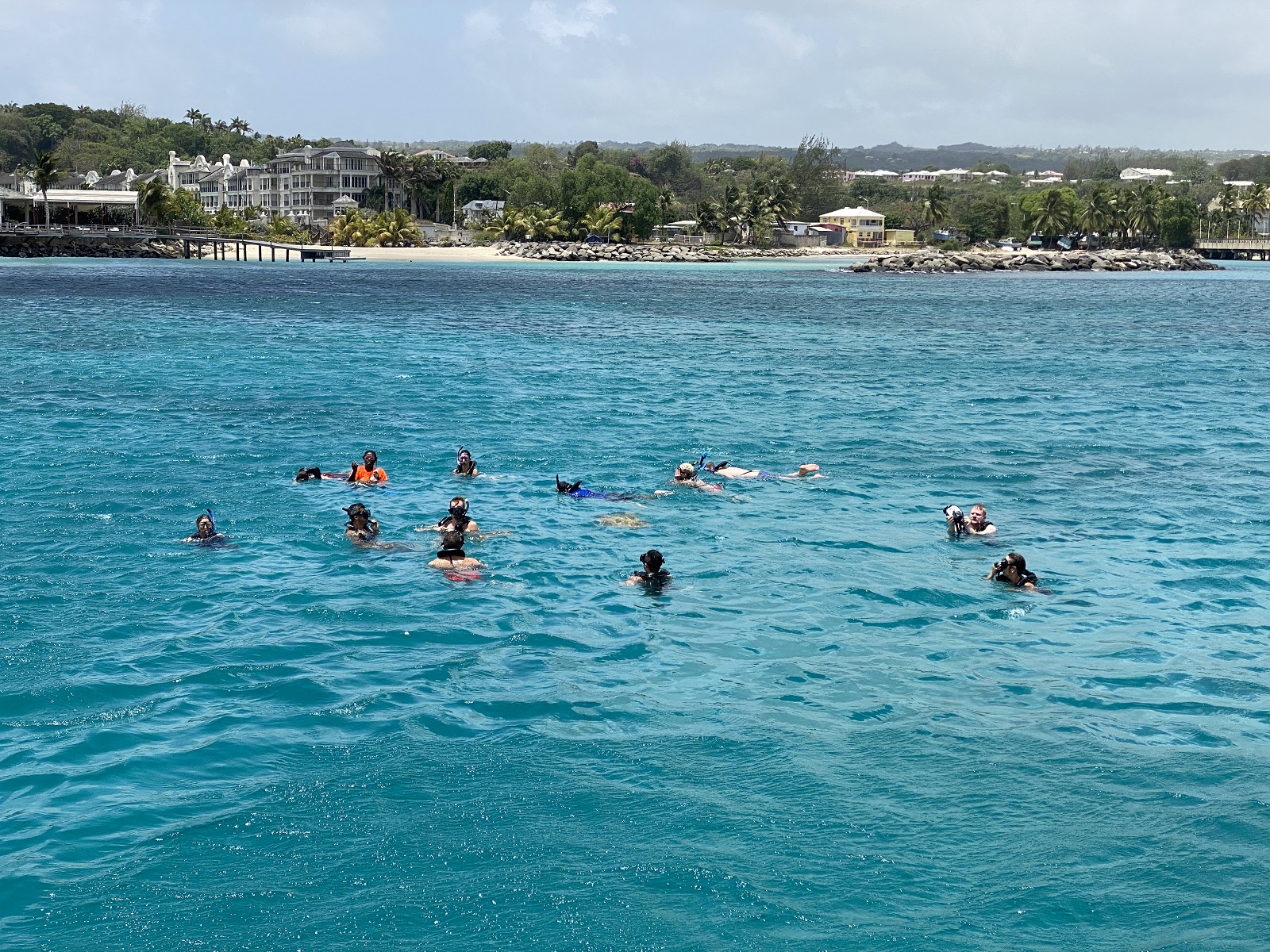 When we arrived back at the bus after the tour, we redonned our masks, and our driver spritzed everyone's hands with more sanitizer. When we reached Celebrity Millennium, we were sanitized again, just after receiving ice-cold face towels and just before showing our keycards.
Masks were allowed to come back off as soon as we made it up the gangway.
The takeaways
The post-COVID ship-affiliated shore tour experience is largely unchanged, apart from the reduced number of tours available. It's annoying to be told you can't leave the ship without buying an excursion that you just know costs more than one you could find elsewhere.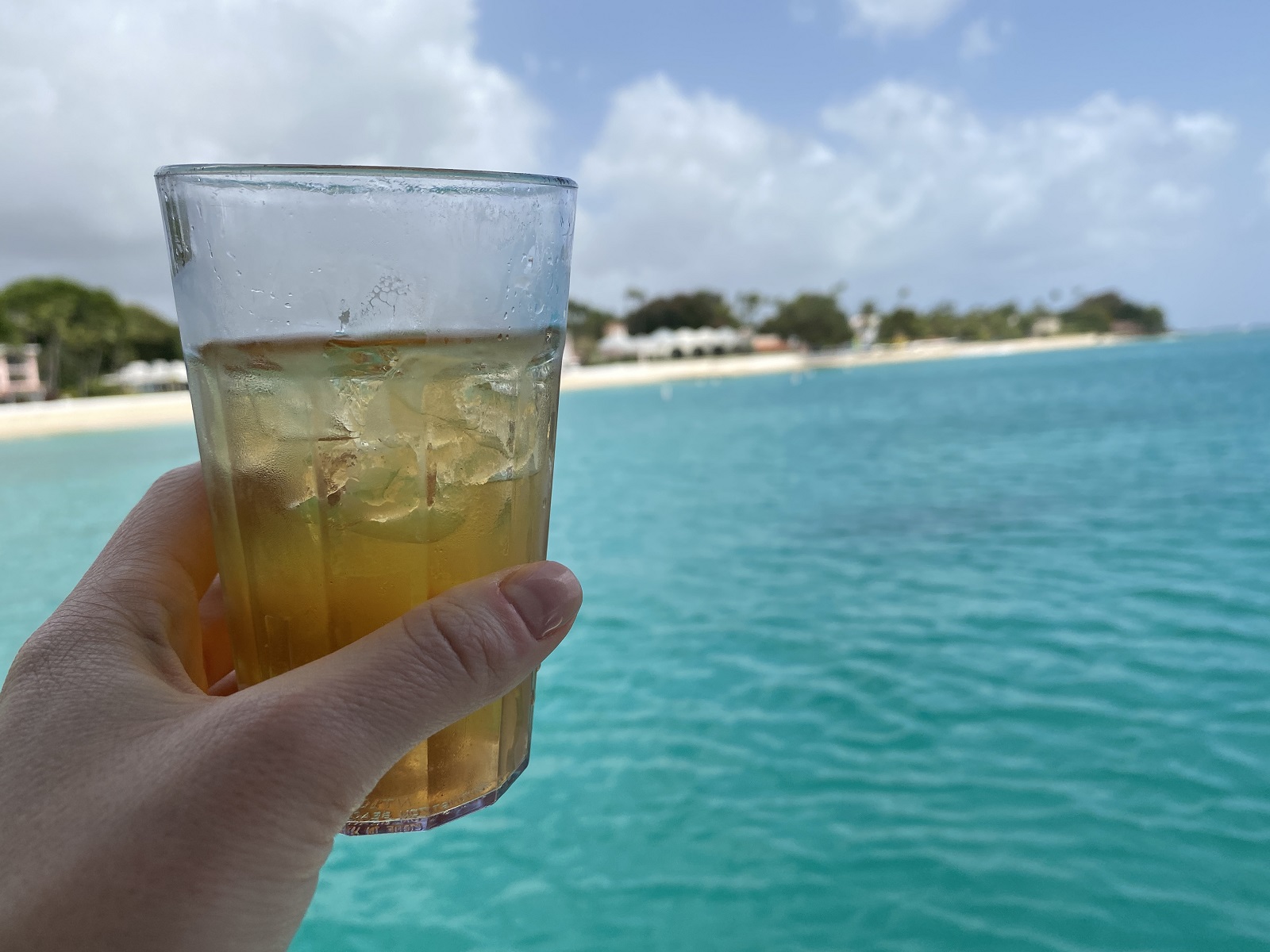 But, right now, the peace of mind that comes with a tour as well organized as this one could be worth the expense. Plus, I think it's clear that cruise lines aren't using their temporary monopoly to price-gouge passengers.
The biggest bummer for me is that, when we docked near a beach, we were specifically told we weren't allowed to swim to it. Our catamaran captain said if we touched land there, we would be barred from returning to the ship.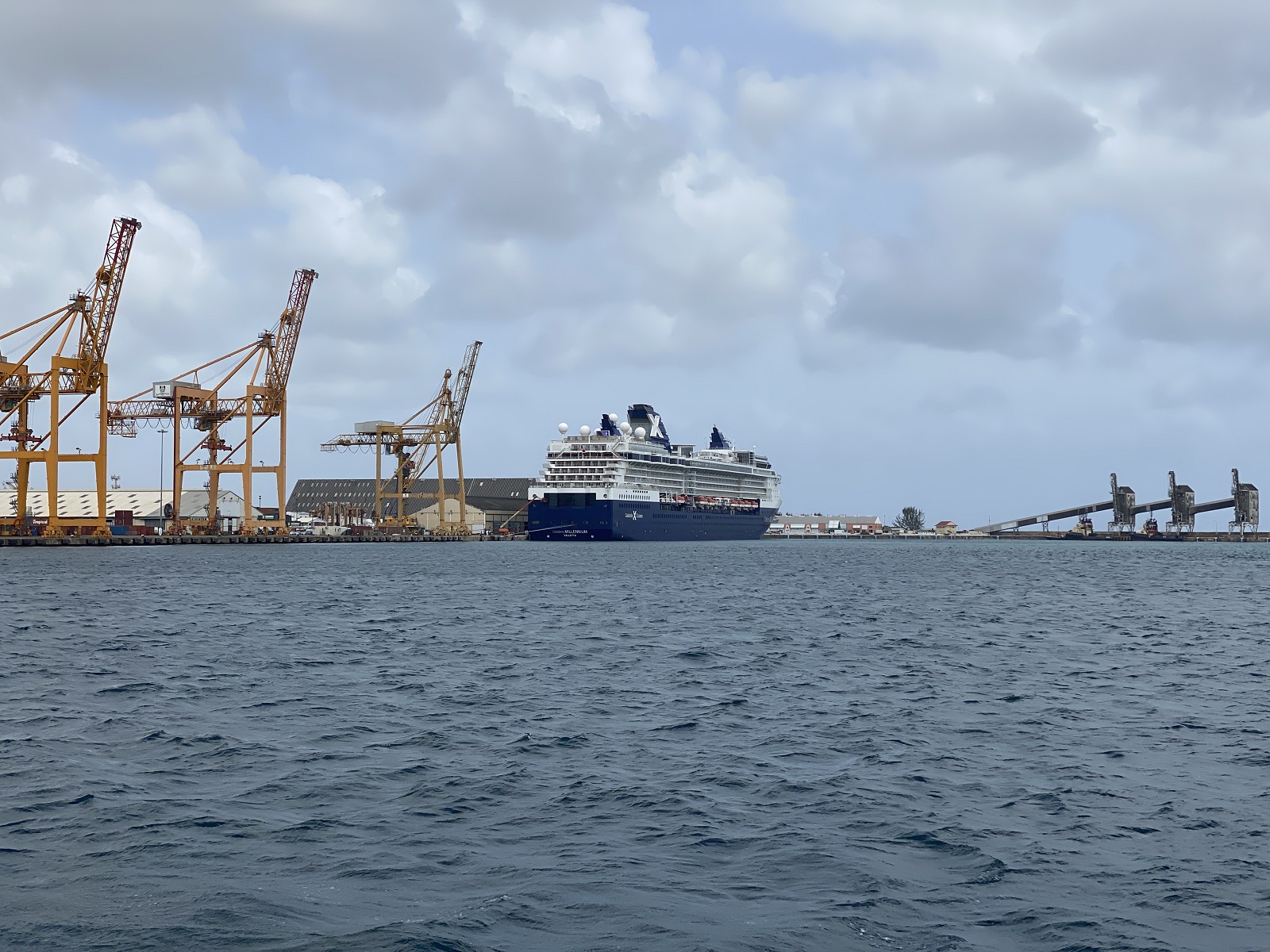 It's worth mentioning that staying with your group is easier when you're surrounded by water and don't really have anywhere else to go. But I wonder how I would have felt on a tour where I was told that I couldn't venture into a cool shop I spotted or grab a coffee from a cute cafe simply because it wasn't on some preapproved list.
Tomorrow, day 4, is a sea day. I'm planning to sleep in (again) and maybe do some reading and, of course, more writing. Check in late for a recap of the day's shenanigans.
In the meantime, read up on what you've missed so far: