It's day two onboard Celebrity Millennium, and the good mood continues. As I mentioned yesterday, today was a sea day, and the schedule was packed with live music, health and port seminars, an art auction and tons of trivia.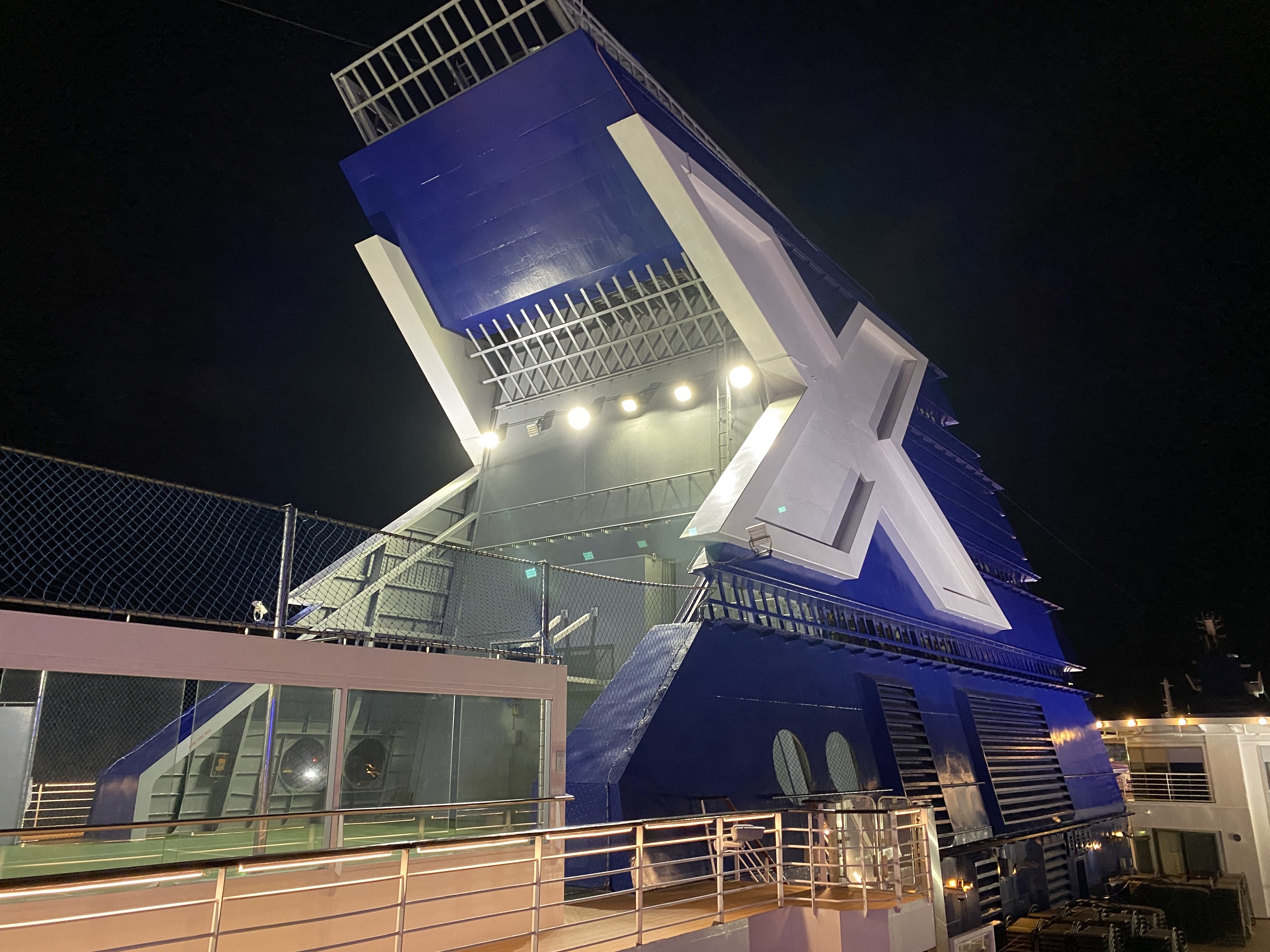 After sleeping in -- it is vacation, after all -- I stopped at the ship's cafe to snag an espresso and some cinnamon-sugar doughnuts. (Honestly, the latter were so good that I could be convinced to sacrifice a limb for one if necessary.)
The rest of the day saw me making shore excursion arrangements, booking a couple of spa treatments, visiting the buffet and fighting with the ship's Wi-Fi. Those last two are the main topics of today's post.
Buffet bliss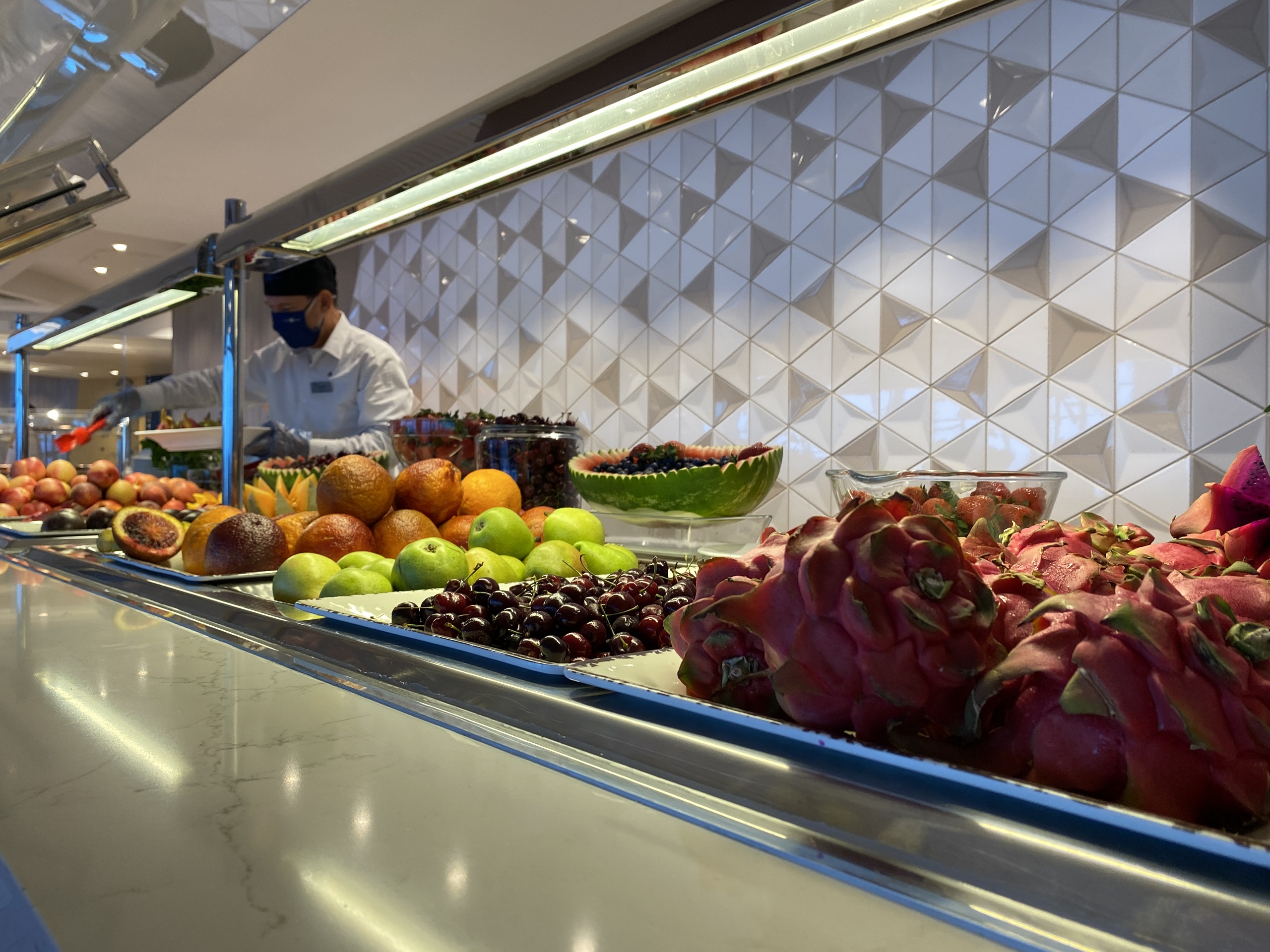 When bilge water hit the proverbial fan last year, there was talk that buffets as we knew them would cease to exist when cruising resumed. Fortunately for fellow picky eaters and lovers of piled-high plates, that's not the case here.
I ventured up to the Oceanview Cafe, the onboard buffet venue, around 1 p.m. for lunch and was excited to see that everything looked strikingly similar to a pre-pandemic buffet, with just a few minor differences.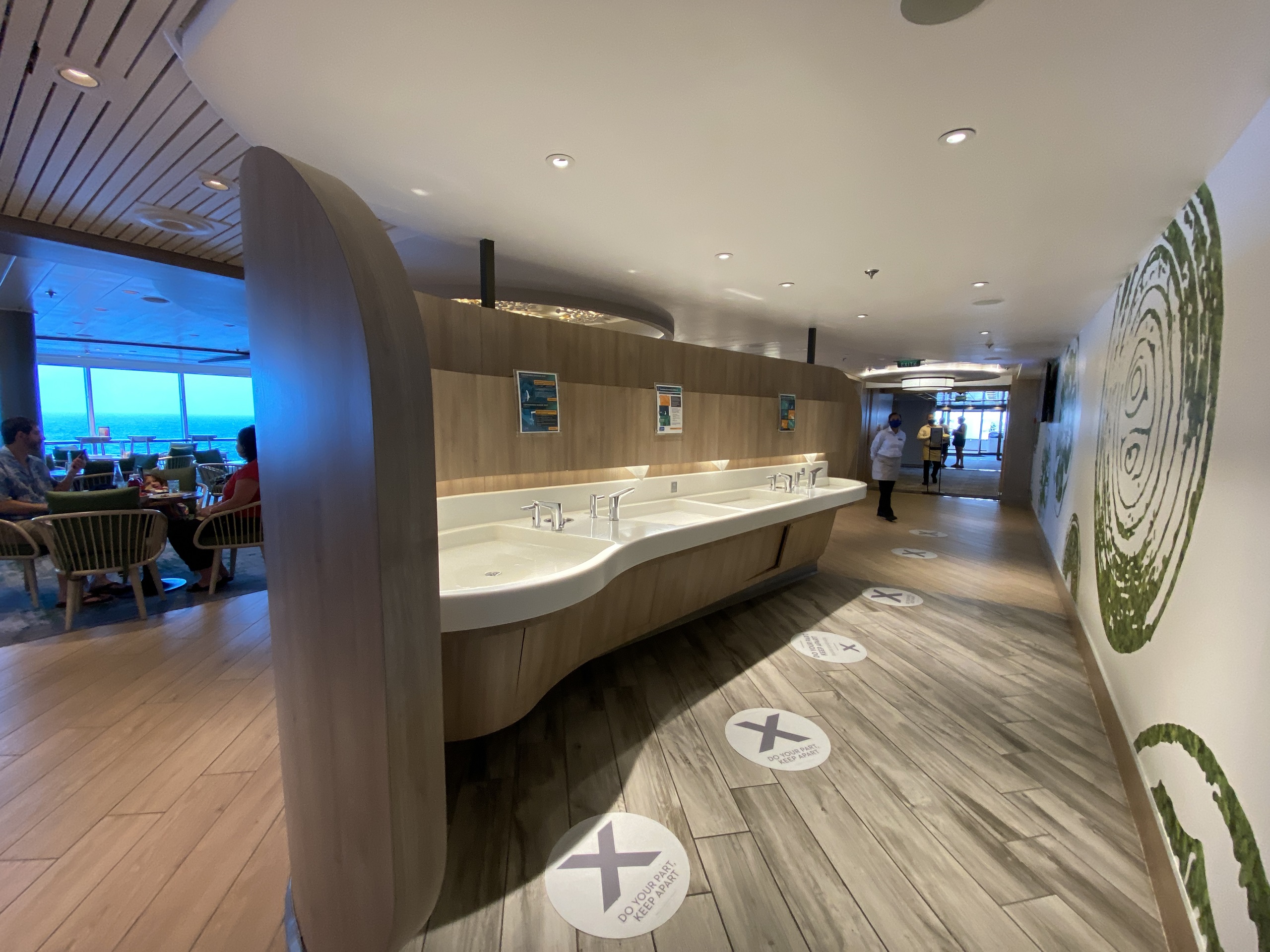 The most major structural change to Celebrity's buffets is that handwashing stations have been added across all ships that didn't already have them. They're super convenient, and crew wait at the door to the area to make sure anyone who enters remembers to use them.
Second, the serving utensils are on the "wrong" side of the glass, as crew now plate all dishes for passengers. After years of watching people grab food with their bare (and likely unwashed) hands, I can't say that I'm sorry to see the whole self-serve thing die. Personally, I hope it stays dead. (One odd note: Diners are still allowed to grab their own coffee, tea and juice from the usual machines nearby.)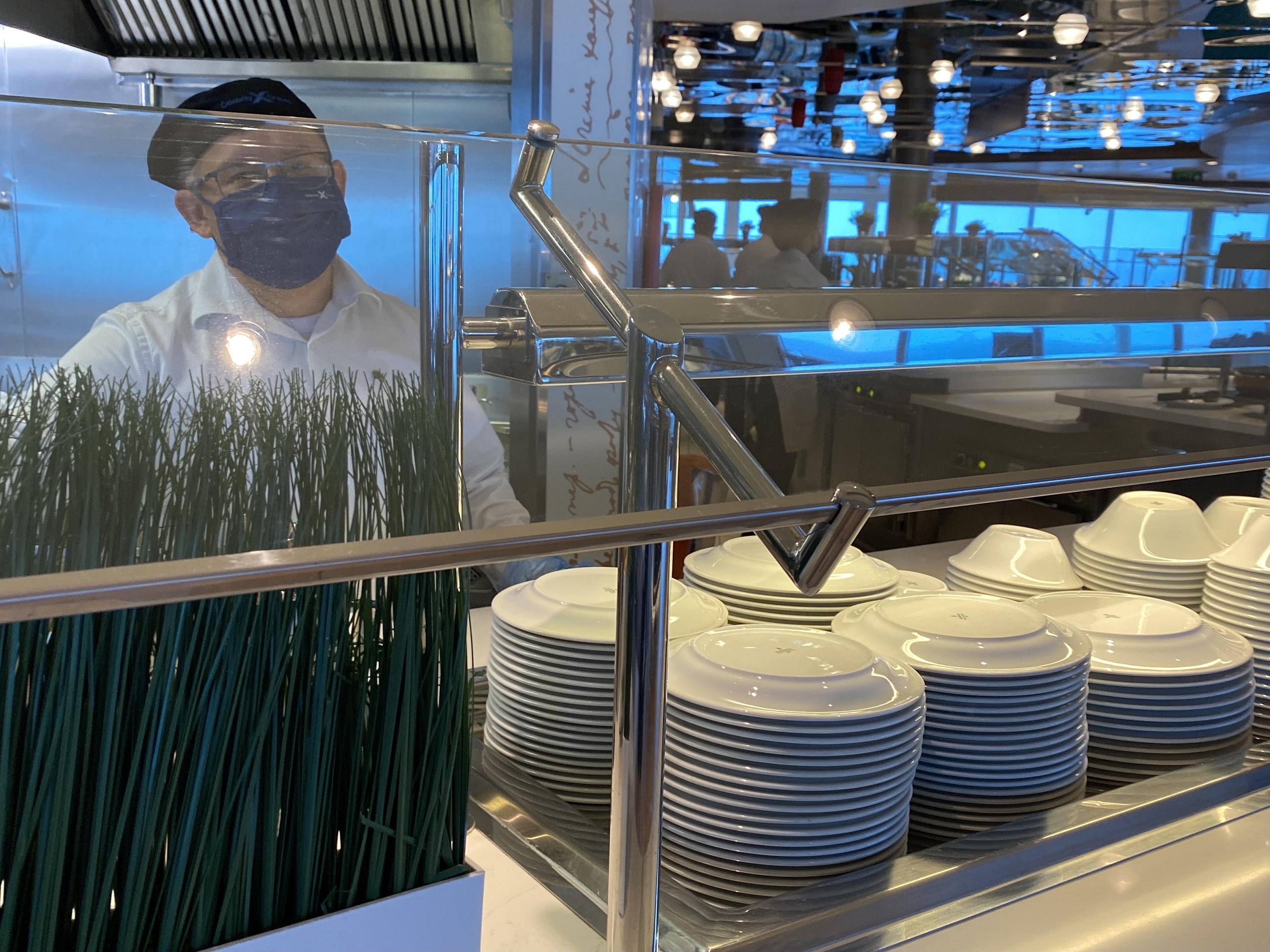 The third noticeable difference is that there's now an entire buffet station dedicated entirely to plates, bowls and napkin-rolled silverware, rather than flatware that you grab yourself at every station. It's staffed by crew who will hand you whatever you need.
There are no tables or chairs blocked off, so people can sit wherever they choose, with no restrictions. However, the ship's reduced capacity -- it's sailing less than half full -- has resulted in the natural ability for passengers to be socially distant, with lots of tables available in all types. It has also virtually eliminated lines.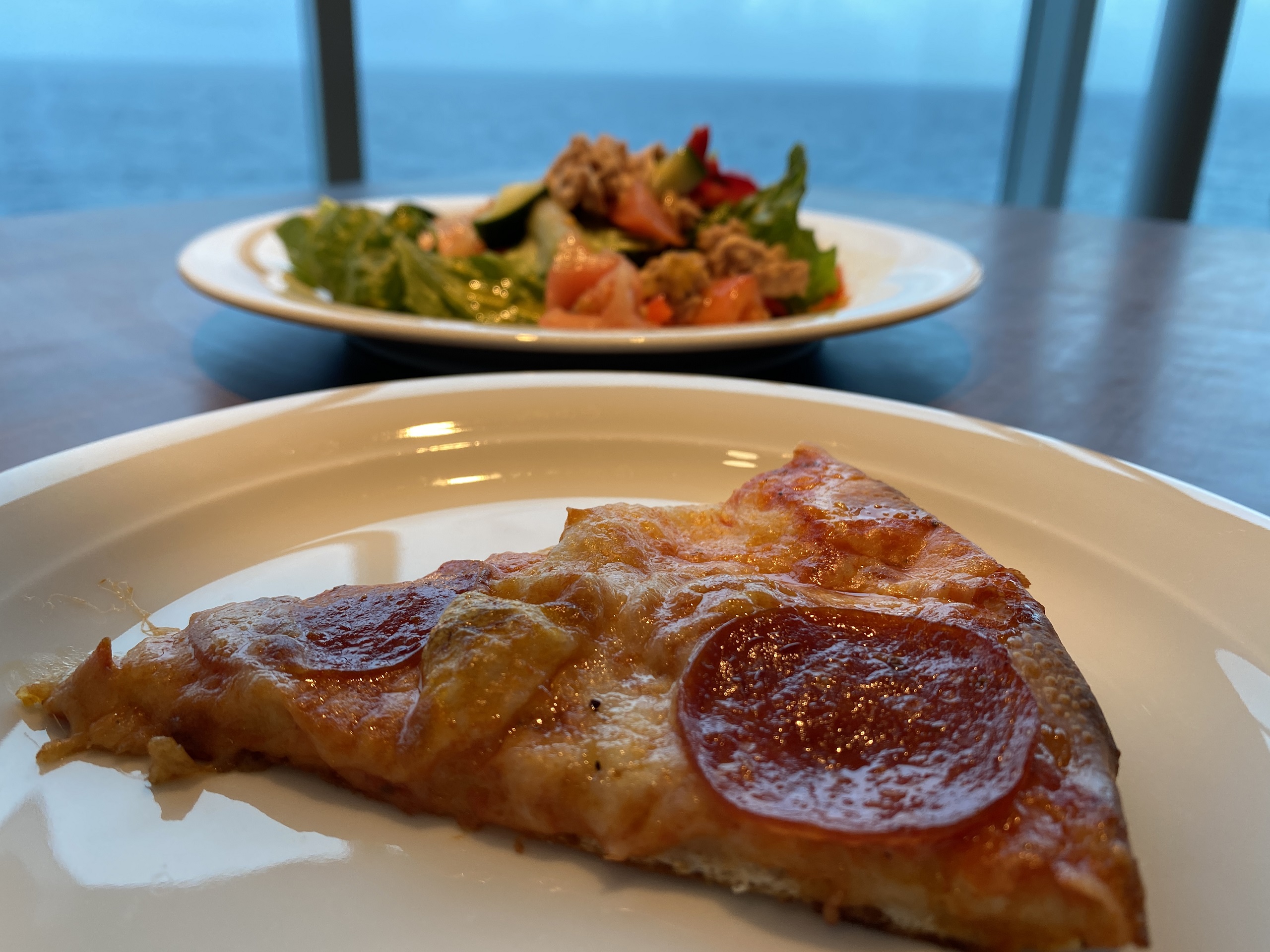 Understandably, cruisers don't have access to the usual plethora of communal condiments, such as salad dressing, right now. Instead, those are kept behind the counter, and crew dole them out on request. However, tables are still outfitted with salt and pepper shakers and holders filled with sugar packets.
We saw crew clearing tables quickly and cleaning them thoroughly, and overall, I absolutely love the non-self-serve option. It cuts down on potential spread of germs and likely also helps to scale back the amount of food waste that happens when passengers' eyes are bigger than their stomachs.
All the add-ons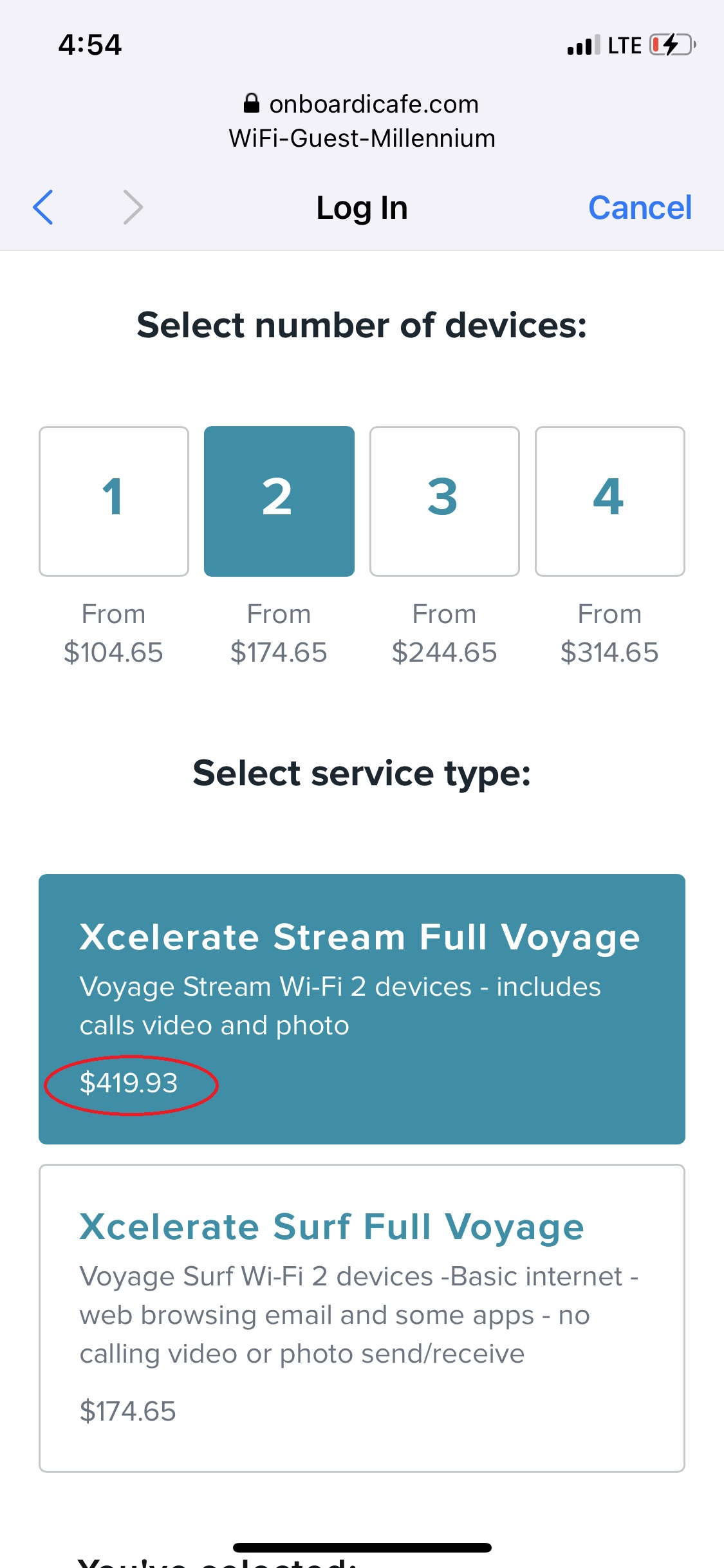 There have been lots of changes for cruise lines over the past year, but not all of them are COVID-related.
In late 2020, Celebrity announced it would begin including crew gratuities and basic alcohol and Wi-Fi packages as part of its "always included" program, available at no extra charge with just about every fare booked.
I love the idea of fares that include tips. It helps cruisers to better understand the overall cost of their travels up front and ensures that crew aren't stiffed by passengers who enjoy great service but who are too cheap to leave their auto-gratuities in place.
As for the alcohol package, I'm personally not a big drinker, so it doesn't do much for me.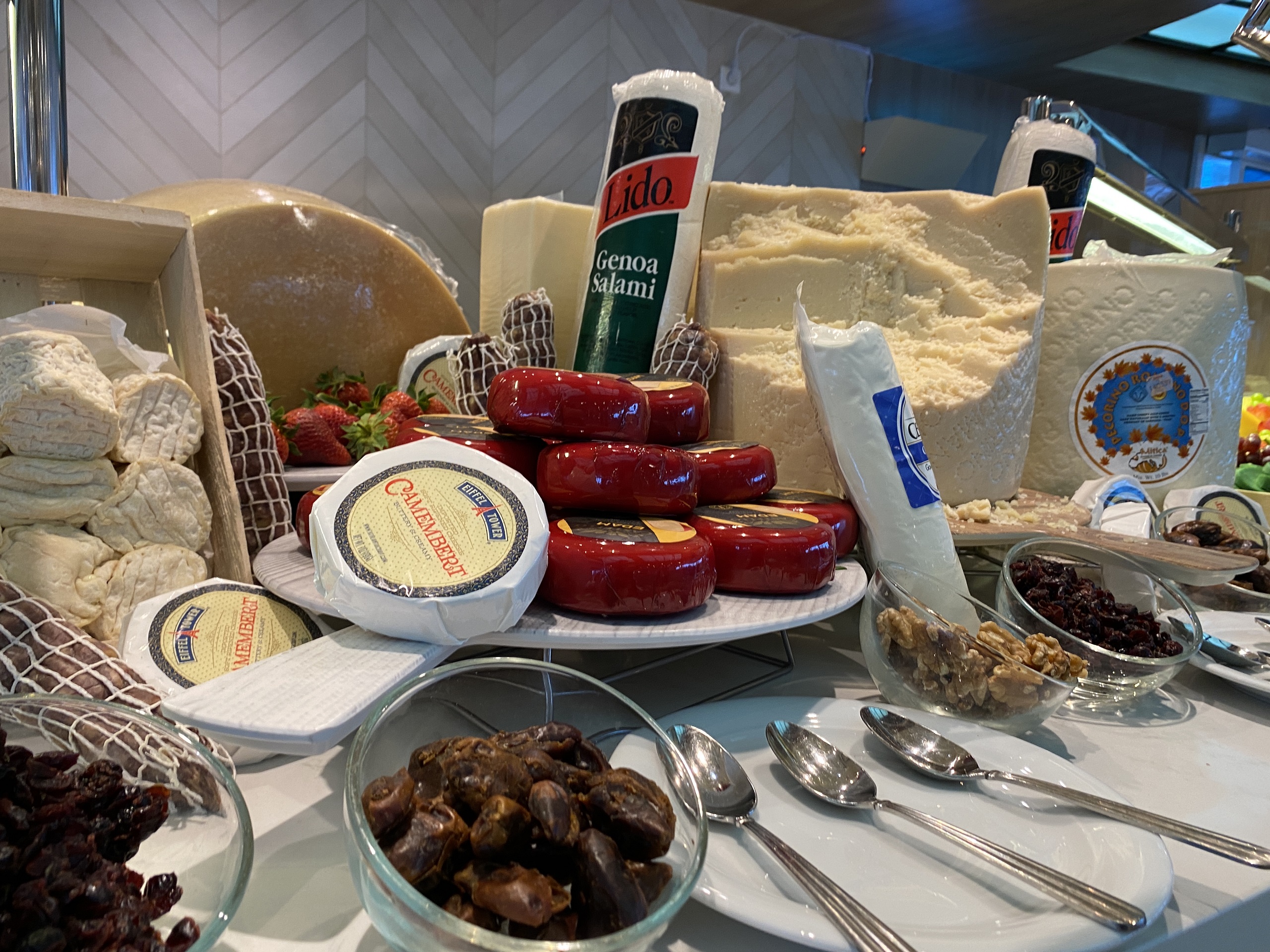 Cruisers who do drink enough to make an alcohol package a good value might find the included offerings (beers up to $6 and mixed drinks up to $9, which pretty much means Budweiser, Heineken and basic cocktails) to be too limited for their tastes. With all this in mind, I do appreciate Celebrity's efforts to eliminate some of the nickel-and-diming.
As I was sitting at a table at Cafe al Bacio, stuffing my face with the aforementioned doughnuts and jet fuel, I uploaded a few photos to social media and was impressed with the speed of the Wi-Fi, at least at that moment.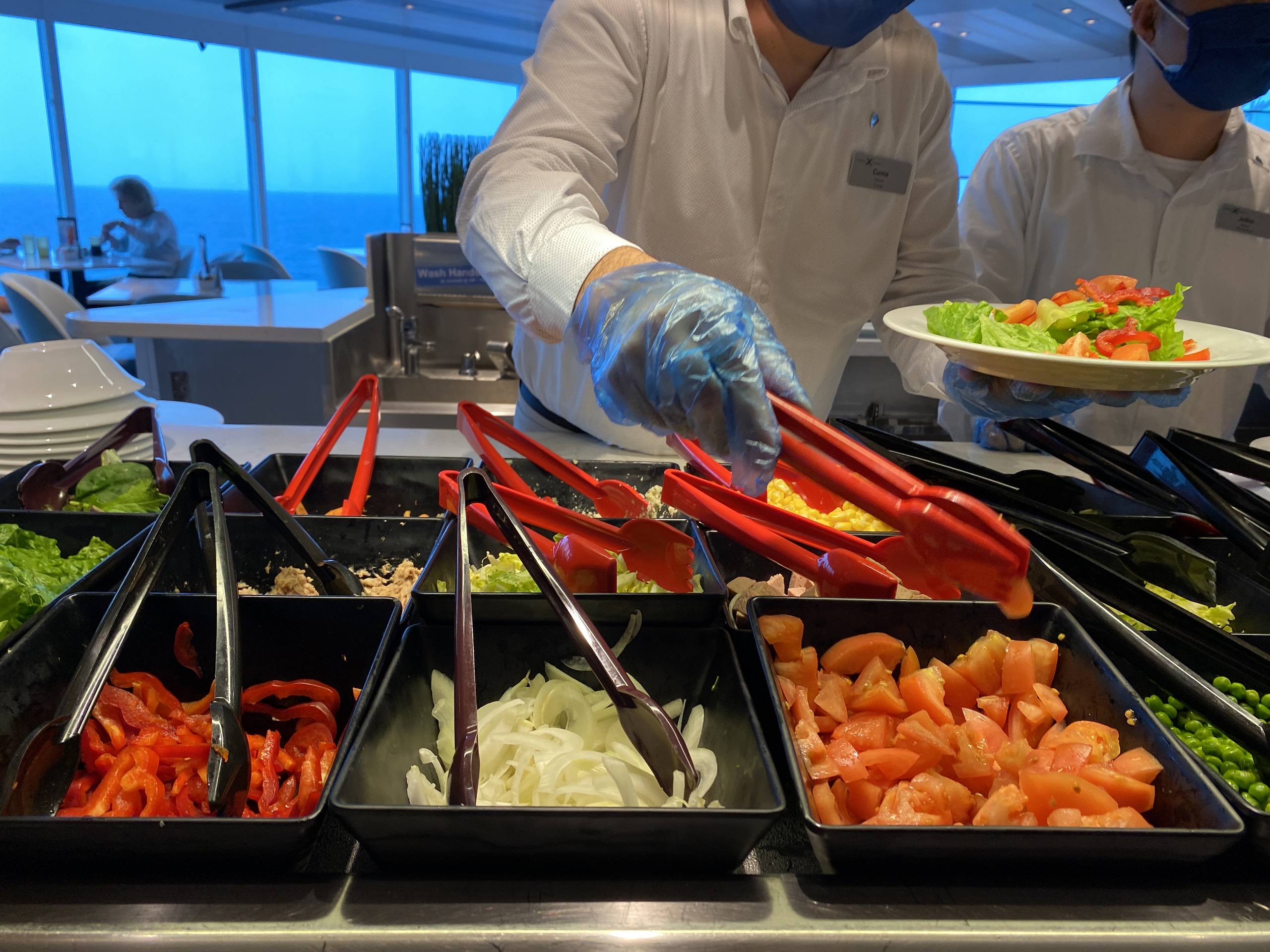 However, there's one major caveat: I was using a package that offers faster speeds for streaming. (The included basic surfing Wi-Fi, which is unlimited, only allows for checking email and using most social media apps. It doesn't work for handling large photo uploads like the ones I've been doing for these posts.)
Here comes another bombshell: although the cost to upgrade varies by sailing, the cost for the unlimited streaming package for two devices for the duration of this seven-night sailing is more than $400 -- a price I'm not sure most passengers would be willing to pay.
I didn't personally pick up the tab (I'm with a media group, so it was provided by Celebrity), but I did test out the surfing option before upgrading, and it was spotty at best. It worked in central locations with much more success than it did in my cabin, but with so many other people now on it because it's free, it's slow. I find the upgraded streaming package to work similarly with regard to where I am on the vessel, which is a little more frustrating, knowing how much the line charges for said upgrade.
I would also be remiss if I didn't address the fact that adding these perks to all fares has members of the line's Captain's Club loyalty program a little miffed.
Because cruisers who have attained high-level loyalty status have free internet minutes and cocktail parties as some of the perks they've earned, they don't see the value in the new fare inclusions and feel giving those extras to everyone might actually devalue what it means to be at an elite level. Unfortunately, more than one fellow passenger has mentioned that they're upset by this.
What's next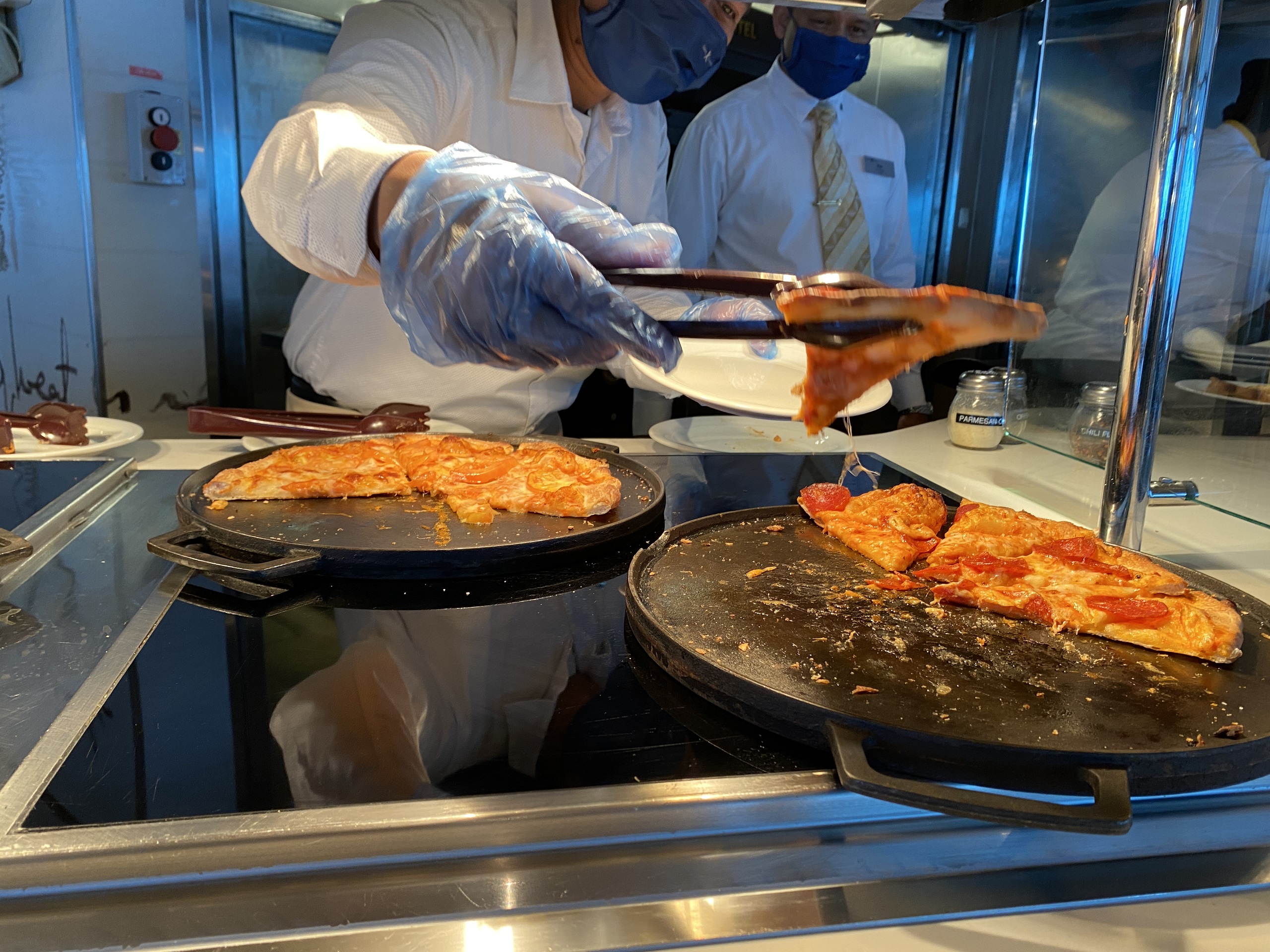 I'm spending day three in Barbados, our first port stop. The local government has mandated that any passengers going ashore must be booked on a Celebrity excursion, so I've purchased a catamaran tour that promises me a swim with "playful turtles" (squeal!) and a lunch with free drinks.
In my next post, I'll fill you in on what you can expect from ship-sponsored tours in the wake of the pandemic.
In the meantime, you can catch up on the recaps you might have missed: