The cruising comeback has reached full force.  
But this story all started early in the summer when a handful of lines put ships back in the water, embarking from ports in the Caribbean and Greece. 
I was onboard a few of the first cruise lines to get going again, sailing on Celebrity Millennium from St. Maarten, then Celebrity Apex, Celestyal Crystal and Silversea's new Silver Moon from Athens. 
These ships represent a range of sizes, styles and, of course, health and safety protocols that passengers will face when choosing to cruise on these itineraries. 
Silver Moon carries a maximum of 596 passengers on an ultra-luxury all-inclusive experience. We sailed with just 291 people on the ship's christening cruise, and it looks like the cruise line will sail at about 50 percent capacity for the near future. This helps with the line's goal to keep it spacious onboard and to easily allow for physical distancing. 
Celebrity Millennium (2,100) and Celebrity Apex (2,900) each can carry many more passengers, but we sailed with about 25 percent of that amount, so these bigger ships felt even more spacious than Silver Moon even though we were joined by up to 600 other cruisers. 
Celestyal Crystal also was cruising around 50 percent capacity when I joined for a weeklong trip in July. The ship can fit 1,200 people but had 600 or so onboard. So, 600 people on this ship felt more crowded than the same number on Apex. 
Even so, the lower capacities on all these ships make the cruise experience quite a bit different compared with cruising in normal times. The health protocols can be more easily implemented and followed to create a safe environment. 
I should note: As far as protocols go, they are seemingly changing regularly (mostly whether masks are required), so you really won't know precisely what to expect until you are sailing. We've heard of them changing mid-cruise in some destinations. But the scenarios we've experienced thus far on our handful of cruises this year can serve as a general guideline for you.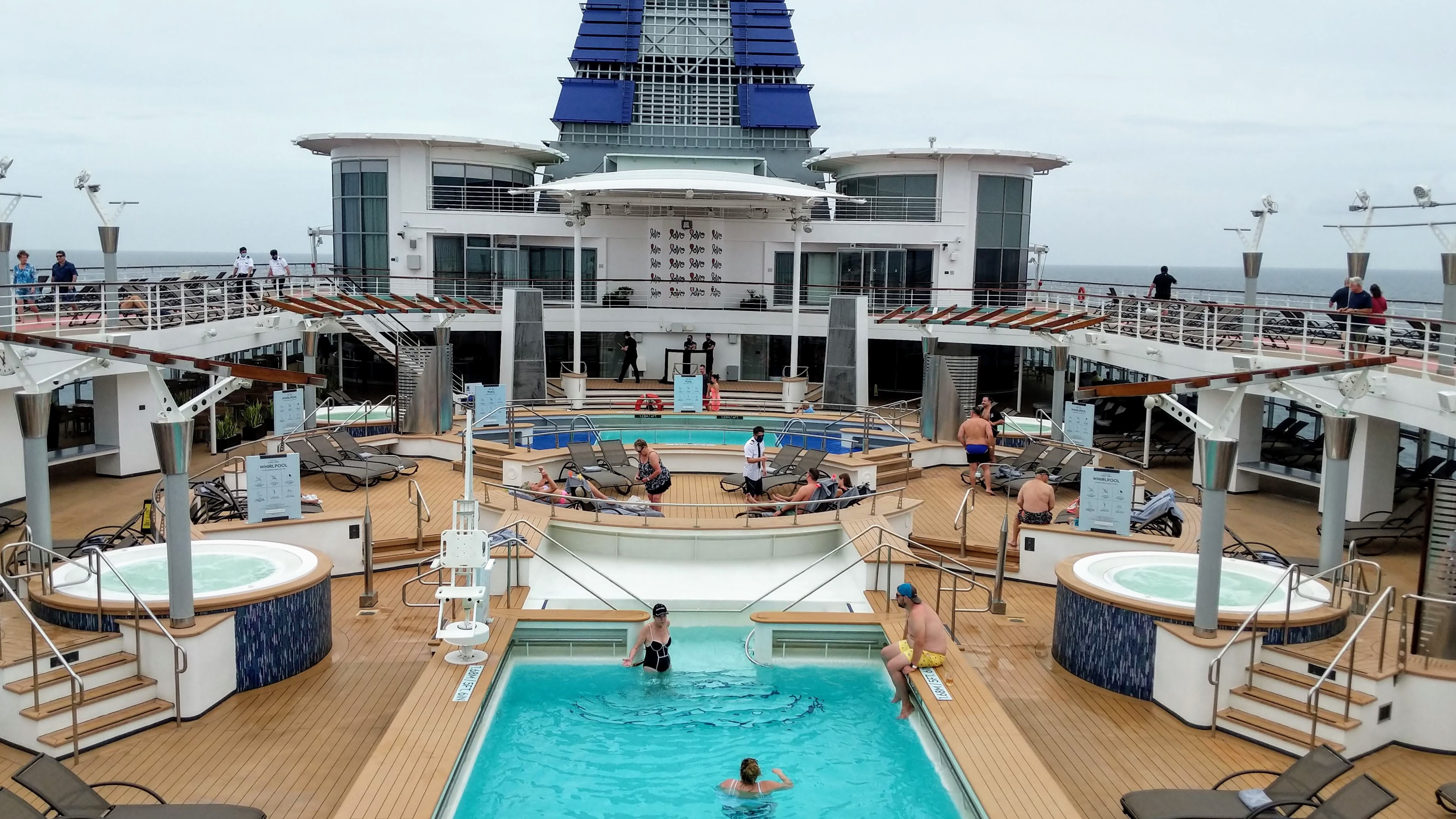 The Paperwork 
Silversea Cruises and Celestyal Cruises both, as smaller lines, required that I fill out paperwork (a health declaration and a passenger locator form) to be handed in when embarking the ship.  
This differs from the large cruise ships that we have sailed on this year. Celebrity Millennium and Celebrity Apex allowed us to utilize the cruise line apps to fill out health information and other key data needed by the cruise lines. 
Another cool thing we are now able to do on the apps is conduct our own muster drill. You simply watch the video and listen to the horn blasts, checking off each item as completed before swinging by your assigned muster station (within a broad time frame) to get a sticker applied to your cruise key card to indicate that you have completed the drill. 
Silversea's new Silver Moon (596 passengers max) and Celestyal Crystal (1,200) both offered a hybrid-style muster drill, with passengers able to watch parts of the briefing on their stateroom cabin TVs but also needing to report in to the theater or muster station area to complete the drill. 

Local Regulations Set the Tone 
While sailing in the Caribbean and Greece so far this year, we have noticed that the onboard mask-wearing rules and shore-excursion rules depend on where you are visiting and have changed from sailing to sailing. On Celebrity Millennium in the Caribbean, we were able to go on independently booked shore excursions or explore on our own in most ports. St. Maarten, Curacao and Aruba were more open in this regard than Barbados, which required passengers to remain in a "bubble" and book a ship excursion in order to come ashore for the day. 
Onboard, mask rules were relaxed on the Caribbean sailing, with very few people wearing them regularly, if at all. All adults and crew were vaccinated and had tested negative before coming aboard. 
However, on Celebrity Apex, the big new Celebrity Cruises ship sailing in Greece in its inaugural season, mask wearing was required when in public areas when physical distancing wasn't possible and while moving around the ship. (No masks needed in the pool or while at your seats or lounge chairs on the ship.)  
This ship also sailed with adults and crew vaccinated, but the regulations are little more stringent in Greece, and the cruise lines are complying with the standard set in the place where the ship calls home for the season. 
Celestyal Crystal is operated by Celestyal Cruises, a mid-sized Greek-based cruise line that specializes in island voyages. This line has no vaccine requirement, so the protocols on Celestyal Crystal aimed to keep foot traffic flowing throughout the ship in such a way that cruisers would not crowd together too much, especially in the main theater or restaurants. These rules were enforced fairly strictly in certain places and basically ignored in others, such as the Sports Bar when crowds packed in to watch Euro championship soccer matches all week. 
The small gym on Celestyal Crystal also took every other machine or piece of equipment out of service by shrink-wrapping the particular item in plastic. Not an elegant or attractive solution, but effective, I suppose. Masks were to be worn while moving around the ship, and all crew wore masks all the time. 
On Silver Moon, with not quite 300 people sailing (about 50 percent of capacity), the spacious luxury ship offers plenty of space, and passengers and crew are all vaccinated, so the environment felt incredibly safe. The mask rules were fairly rigorously followed by cruisers, who were allowed to take them off while seated in theaters, dining, at bars and while on the outdoor decks or using the fitness center.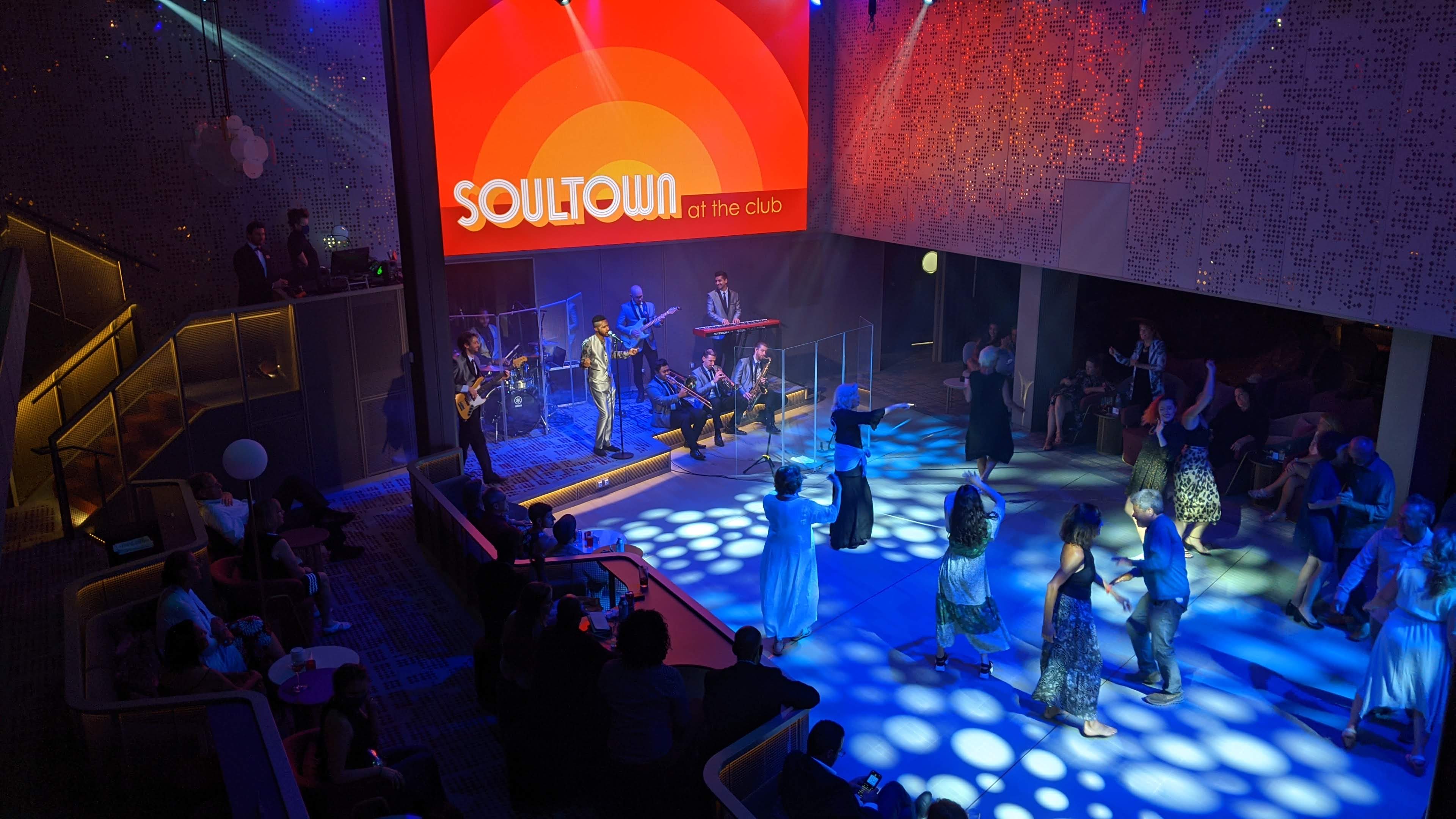 Testing, Testing, Testing 
For all of the cruises that I have taken since May, passengers were not able to board without testing negative for Covid-19. The tests were administered at a facility at the cruise terminals, and results of these antigen tests came back anywhere from 20 minutes to an hour later. Cruise passengers had seats in waiting areas while they waited for the results before they could proceed with checking in and heading onboard the ships. 
Tests also were given at the end of the cruise so that travelers could return to the United States at the end of their trips. Silversea also tested us midweek during our cruise on Silver Moon, so we had three tests during our 10-day voyage in Greece with Silversea Cruises. 
For all four of my cruises, after all the testing, a total of two passengers tested positive but with no symptoms. So, it's apparent to me that the best way to sustain the cruising comeback if with rigorous testing, and it's even better to require vaccines for passengers and crew.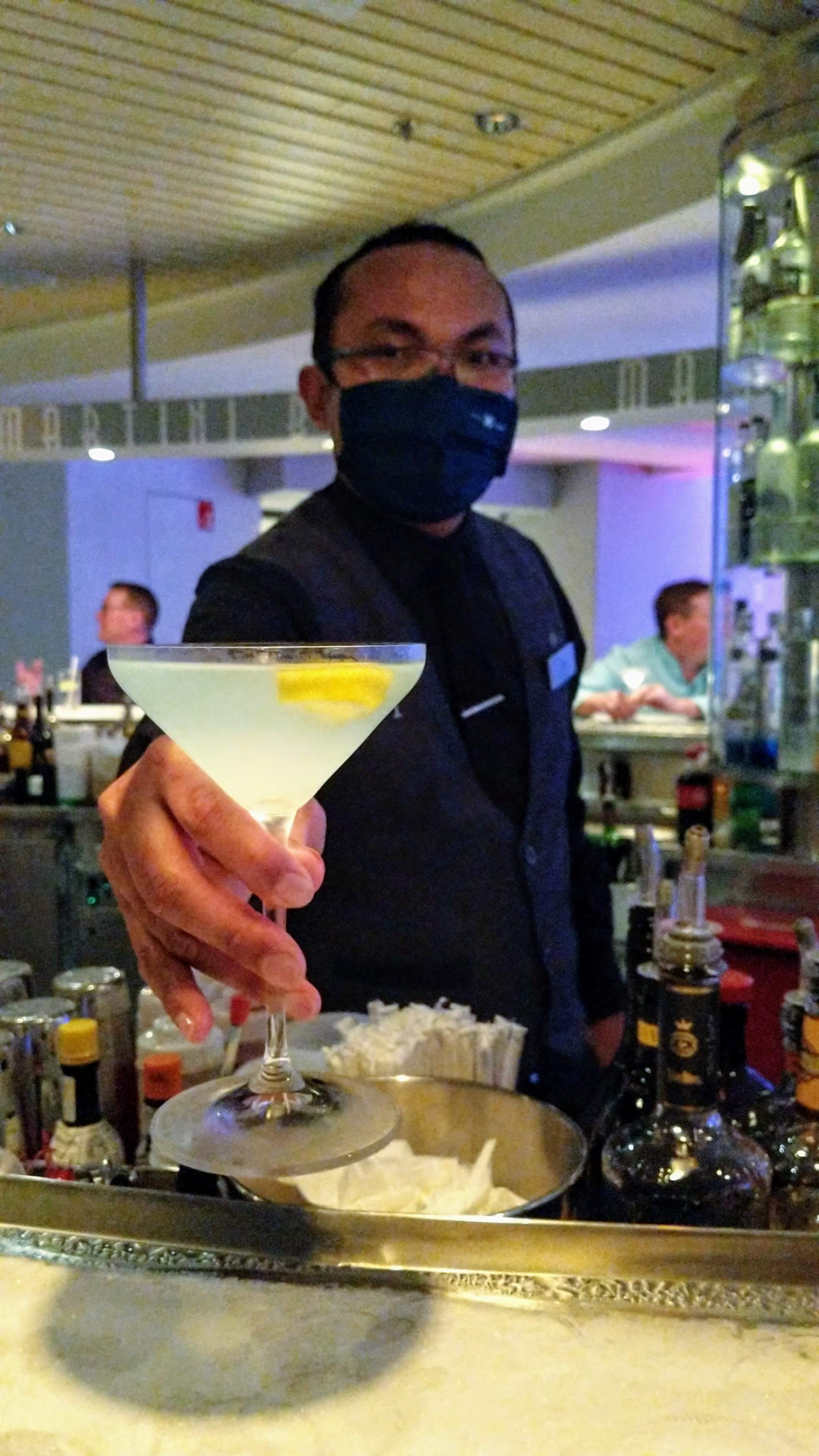 Service Shines During the Restart 
One thing that stands out among the ships that I've sailed since May, as the cruise industry re-emerged, is that the crew is incredibly excited to be able to work again and welcome back passengers onto the ships.  
We had incredible experiences onboard our Silver Moon cruise, as well as voyages with Celebrity Millennium and Celebrity Apex. Everyone from wait staff, bartenders, poolside servers, cruise directors and cabin stewards and butlers were overwhelmingly upbeat. 
The crew thanked us for being onboard and chimed in with greetings like "Welcome back" and "We missed you" throughout the cruises. 
Also, with fewer passengers on the ships, the cruises were even better experiences, overall, in my mind. I loved that there were no lines, no crowds and no waits at the bar or anywhere else for service.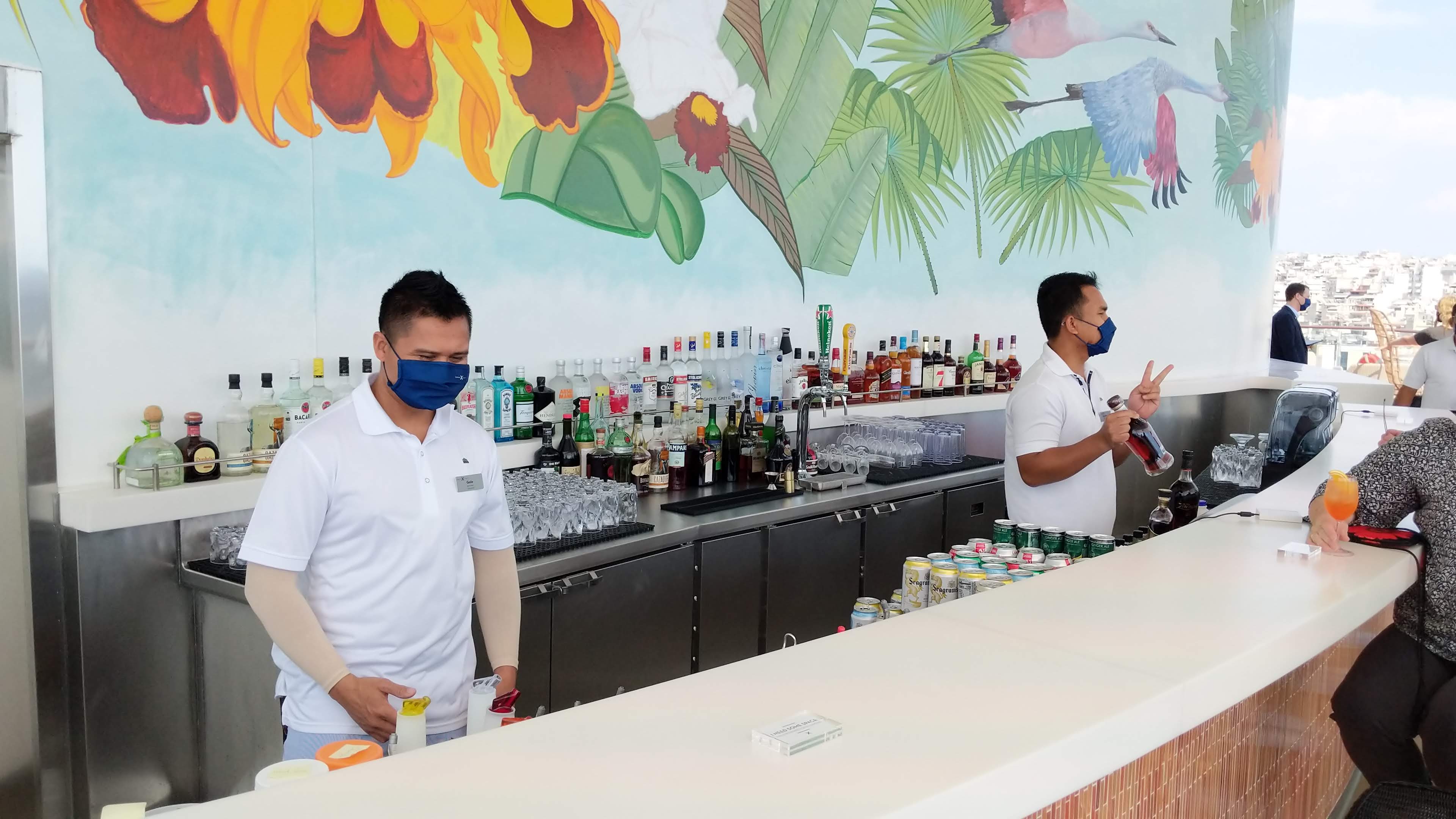 I know this is not ideal for the cruise industry for the long term, but it sure is a pleasant change of pace. So, we might as well enjoy it while we can.  
Overall, except for the protocols I have covered in detail here, the cruise experience is everything you could want or expect right now during these unprecedented times.  
Small hassles here and there, perhaps. But the trade-off is that you have more space to yourself and you are getting a hero's welcome these days from people who depend on your cruise fares and gratuities to make a living. 
It's still a fantastic way to travel, no matter how you look at it.