Royal Caribbean is one of the few major cruise lines to do test cruises as a prerequisite to restarting cruise ship sailings from the United States.
The U.S. Centers for Disease Control and Prevention (CDC) requires cruise lines that do not mandate at least 95% of its guests be fully vaccinated to complete a test cruise for each of its ships in order to receive permission to sail again.
I have been lucky enough to go on two of Royal Caribbean's test cruises. One on Mariner of the Seas and the other on Allure of the Seas.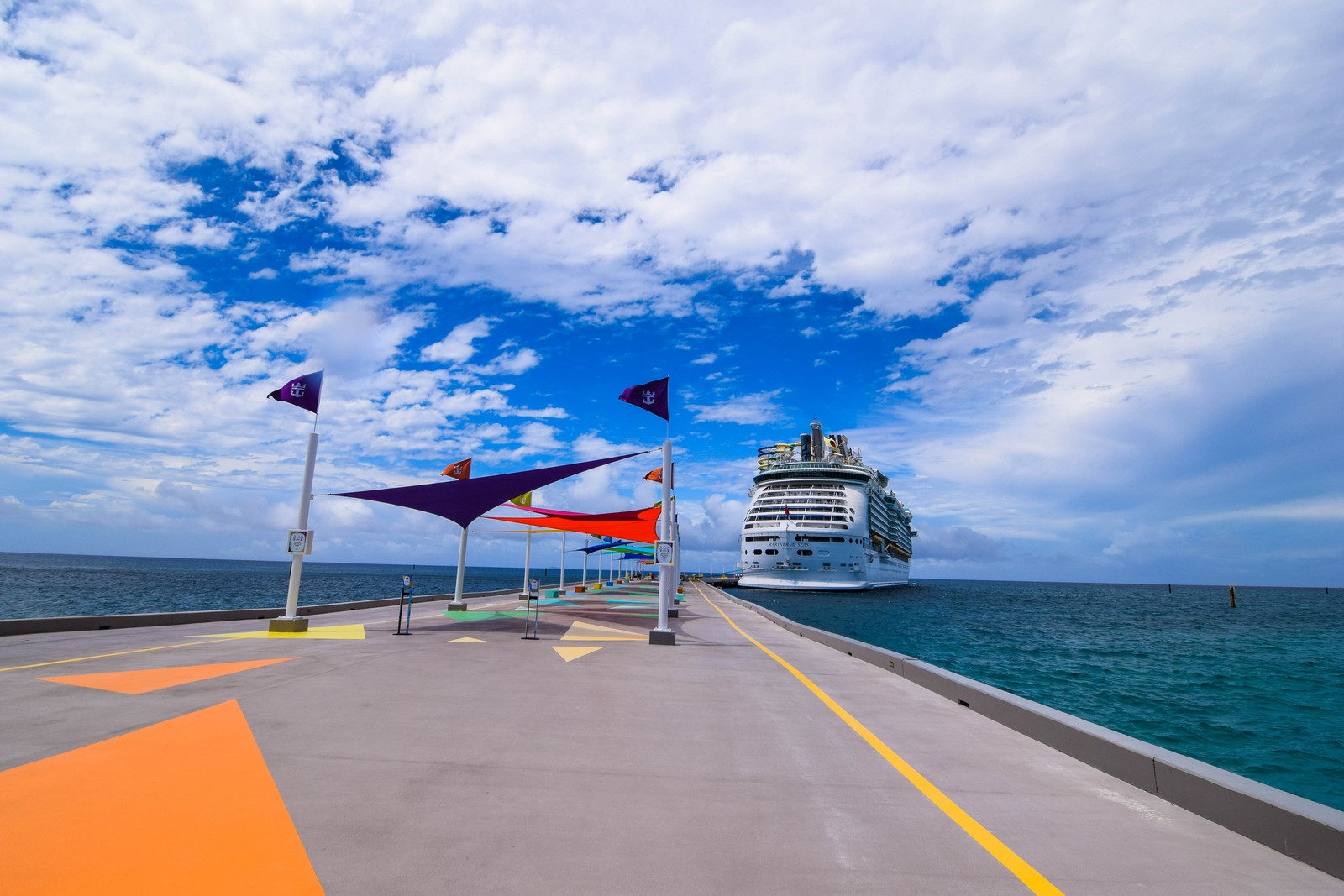 While the phrase "test cruise" or "simulated voyage" might evoke the notion people onboard are constantly going through drills, the reality is a test cruise is a lot more like a regular cruise than I thought.
Royal Caribbean had its first test cruise back in June on Freedom of the Seas, and it relied on cruise ship employees to play the role of guests onboard.
Since then, the cruise line has invited travel agents and even cruise line fans to come aboard to help them test out the ships in preparation for a return to service.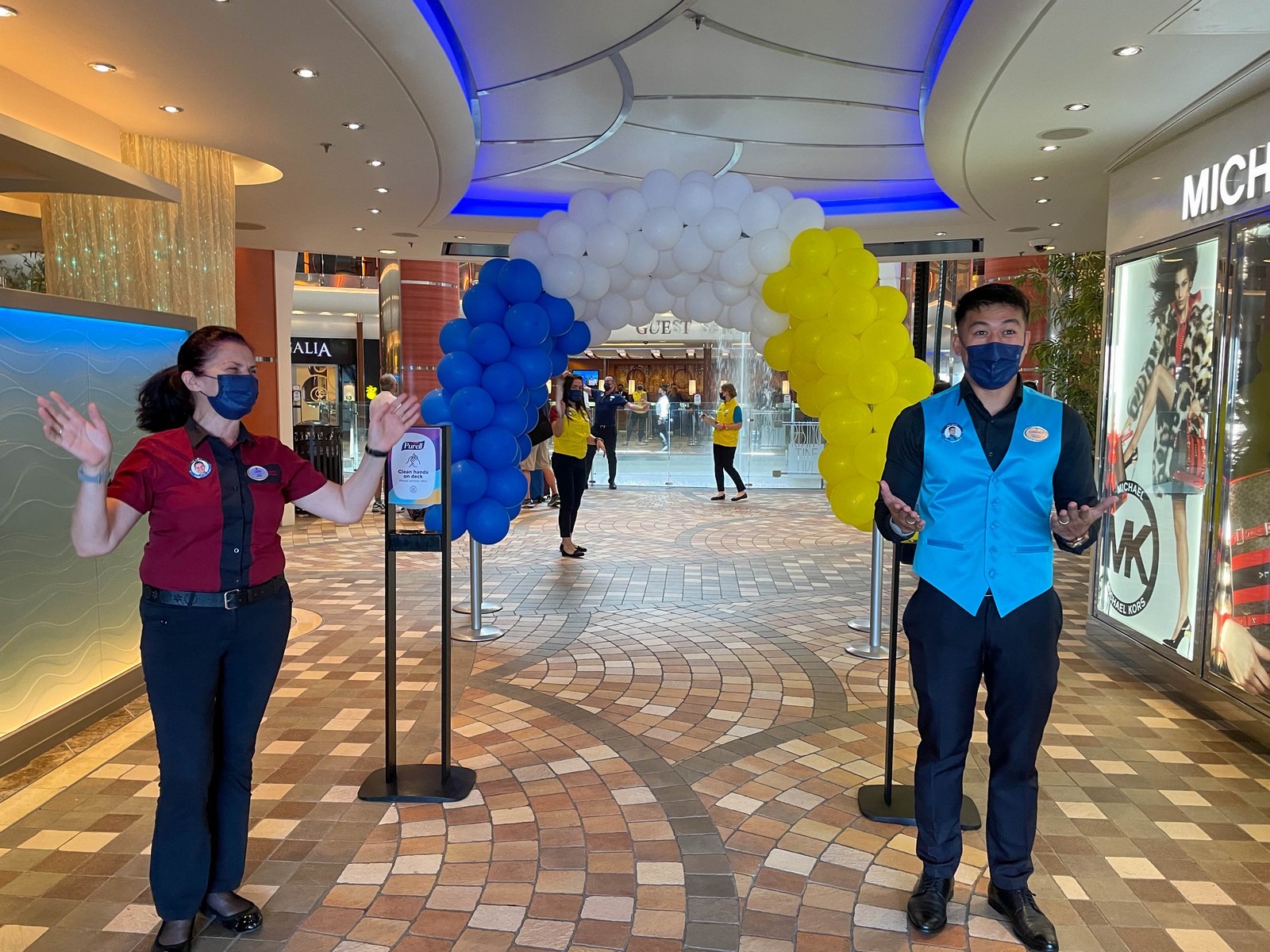 While the CDC mandates theses test cruises, they play a second role of providing the crew members onboard an opportunity to go through the motions of a sailing so when paying passengers arrive, everything is ready to go.
On a test cruise, all passengers must be at least 18 years old and fully vaccinated before boarding the ship.  Face masks are required to be worn while indoors, unless in your stateroom, a designated vaccinated zone, or while actively eating or drinking.  Masks are not required outdoors or at Perfect Day at CocoCay.
So far, the test cruises have been minimally populated, with just a few hundred guests on each test sailing. When you consider Royal Caribbean's ships can handle thousands of guests, a lower capacity means no lines and no crowds onboard.
Why are the ships filled with so few guests? First, maintaining social distancing has been a key priority for Royal Caribbean on all of its ships as it restarts sailings.  In addition, the CDC only requires 10% of the ship's passenger capacity be filled for these test cruises, so less guests means less likelihood of any issues with Covid onboard.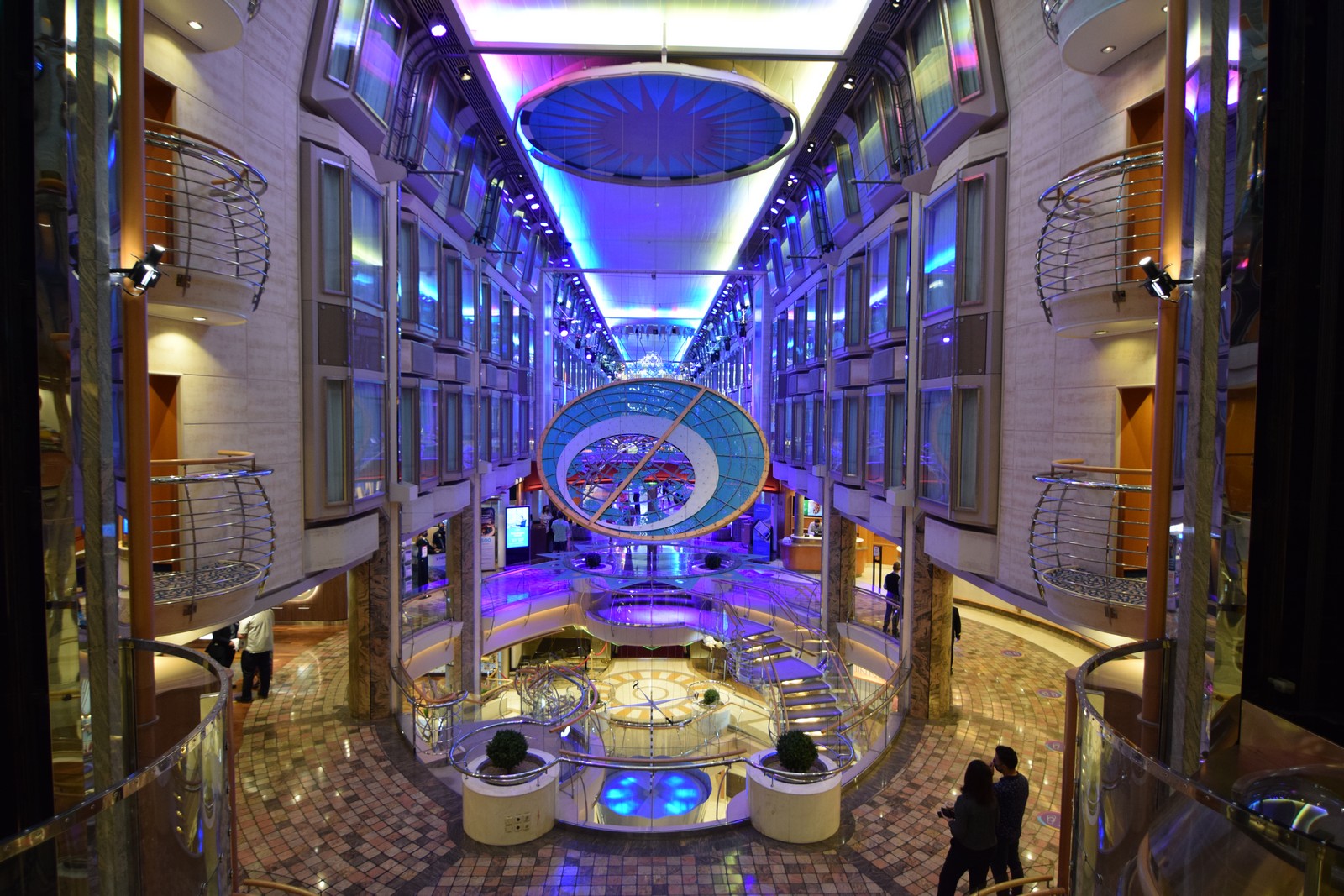 How do you get invited on a test cruise? Assuming you are not a travel agent, Royal Caribbean has opened up a sign-up process to the public, but that opportunity has since closed. As of right now, if you aren't on the list of potential cruise volunteers, you are out of luck.
The venues onboard are nearly all fully operational, with a few tweaks or adjustments here and there. Not all the shows are performed on a test cruise, but you will find plenty of entertainment in the evening.  In fact, most venues end up performing for just a handful of guests since there are so few onboard to begin with.
The buffet onboard is open, although crew members serve guests instead of guests taking their own food.  This is actually a benefit, since it not only helps with cleanliness, but tends to speed up the buffet line.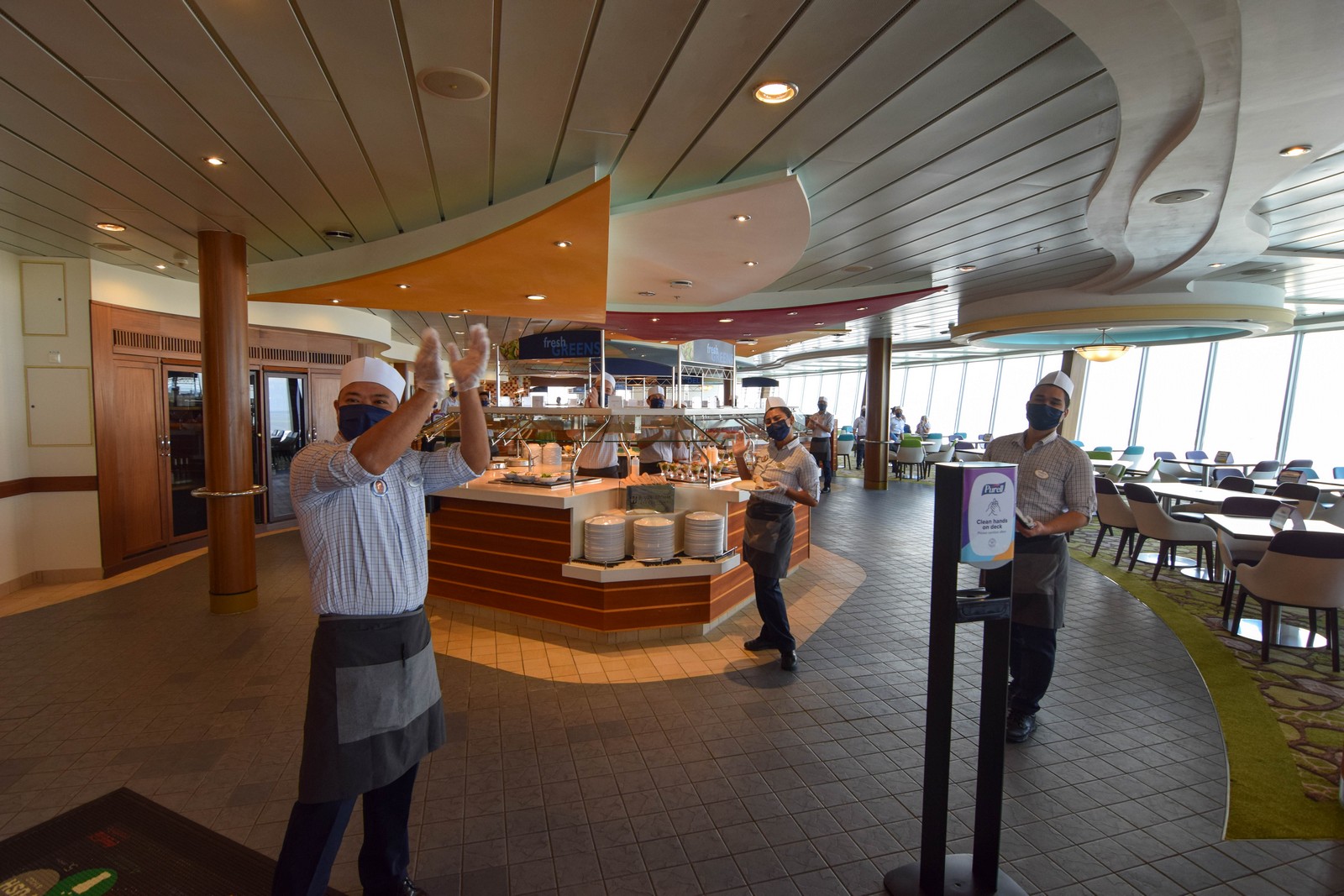 The Windjammer buffet is open for breakfast and lunch, but closed for dinner.  So far on all of its sailings with limited capacity, the Windjammer remains shutdown for dinner.  Royal Caribbean executives say once the ship hits around 50-60% capacity, the dinner buffet option should return.
Another added benefit of the lower capacity on test cruises is there are nearly no lines at all. No waits for elevators, no chair hogs at the pool, and no wait for the top attractions onboard, such as the FlowRider surf simulator or water slides.
For guests, this is a golden opportunity to take advantage of something rarely seen on mass market cruise ships: no waits or lines.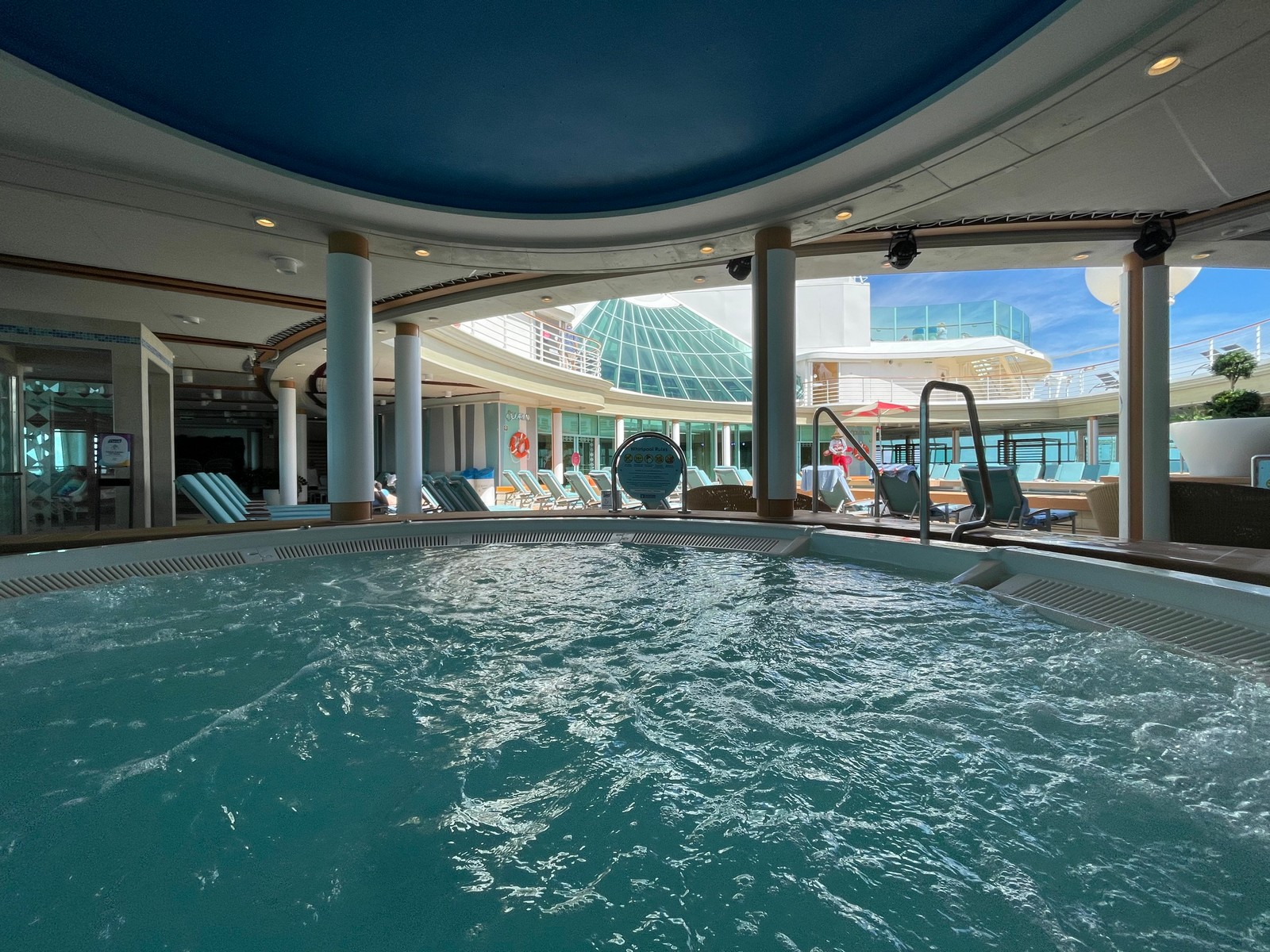 The lack of crowds extends to when the ships visit Royal Caribbean's private island of Perfect Day at CocoCay.
Royal Caribbean's private island in The Bahamas is designed to accommodate around 9,000 - 12,000 guests per day.  With a few hundred guests on the ship, the entire island is likely staffed with more crew members than guests.
Not only is there is no crowding at the Oasis Lagoon pool bar or for the perfect beach chair, but there is no wait at all for the water slides at Perfect Day at CocoCay.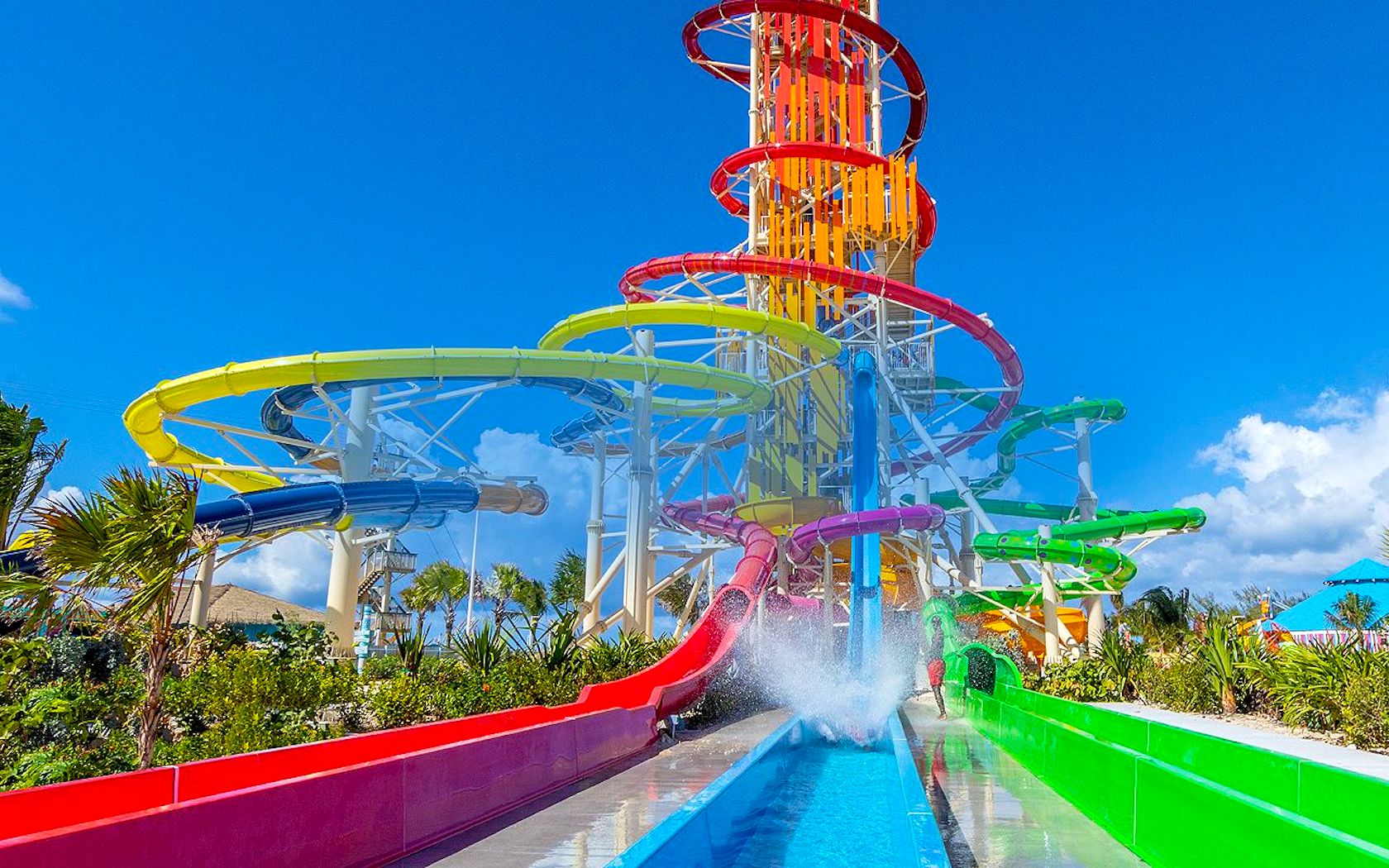 In fact, on their test cruises so far, Royal Caribbean has opened up Thrill Waterpark to all guests rather than charging admission. 
Test cruises serve a regulatory and procedural purpose, but for guests lucky enough to get an invitation on one, it is very likely to be the most memorable (and least busy) ship they have ever sailed on.