Most cruise lines departing from the United States require guests to be vaccinated, however, some are allowing unvaccinated guests, mostly children, to travel at this time. In addition to cruise line policies, excursion protocols are also governed by local requirements that can create additional demands for travelers.
In general, unvaccinated guests may only go onshore with cruise specific excursions for sailings in the Caribbean. Norwegian Cruise Line, Holland America, Virgin Voyages and Princess Cruise Line cruises are only sailing with 100% vaccinated guests at this time.
Who is considered unvaccinated also varies slightly amongst the cruise lines, with most indicating that kids under 12  do not require vaccines, and no cruise lines have made boosters or third doses a requirement as of yet.   
The following are the key policies as they relate to unvaccinated cruisers going onshore.
Carnival Cruise Line
Image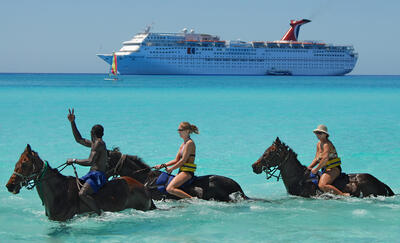 Unvaccinated guests on Carnival can go onshore, however, they must be on a cruise line excursion. The exception to this is their private islands Half Moon Cay and Princess Cays, both located in the Bahamas. On those stops, unvaccinated guests can go ashore without restrictions or requirements to purchase a specific excursion.
Carnival terms their excursions "bubble tours". They are deemed to be a controlled environment excursion with guests being guided throughout their tour with no unscheduled stops for eating and shopping.
Unlike most cruise lines, Carnival does allow some unvaccinated adults on their cruises based on capacity limits. They explain that vaccine exemptions for cruises to the Caribbean will be limited to a very small number of children under 12 and does allow for 5% unvaccinated passengers. This means that a few unvaccinated adults will be able to be cruising. Regardless of age, the same excursion policy applies to all unvaccinated guests.   
Disney Cruise Line
Image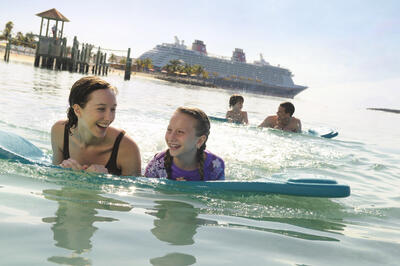 Unvaccinated children, along with their vaccinated families must purchase a "Disney Cruise Line Port Adventure" to go onshore.  This does not apply to Castaway Cay, Disney's private island in the Bahamas.  Families with unvaccinated children do not need to purchase a shore excursion to go onshore there.
Disney Cruise Line requires all vaccine-eligible guests (based on US eligibility requirements) to be fully vaccinated against COVID-19, as defined by the US Centers for Disease Control and Prevention (CDC), at the time of sailing.
The cruise line has recently updated their vaccinations requirements noting that all guests ages 5 and up for sailings beginning on or after January 13, 2022, will require full vaccinations. Prior to then Guests ages 5 through 11 may complete their covid testing requirement in lieu of being fully vaccinated for sailings that depart before January 13, 2022.
Royal Caribbean
Image
For those with children under 12 (who are unvaccinated), passengers must purchase an excursion through Royal Caribbean with the exception of CocoCay, their private island in the Bahamas, and also for stops in Port Canaveral Florida.
Even if fully vaccinated, parents are considered unvaccinated for the purposes of excursions. However, adults can travel ashore on their own if they leave the kids at one of the youth facilities onboard (to be reserved ahead of time).
Royal Caribbean has also included a special advisory as it relates to who is considered fully vaccinated for departures from Barbados: "
"… we will accept a mixed mRNA vaccination series consisting of one dose of Pfizer and one dose of Moderna, as long as the doses were administered at least 28 days apart. Mixed vaccine regimens of brands other than Pfizer and Moderna are not permitted for this itinerary.
Due to the requirements of destinations on your Barbados itinerary, we can only accept vaccines that are authorized by the World Health Organization (WHO). Barbados entry requirements may permit other vaccines not on the WHO list, but you will need a WHO vaccine to board the ship."
MSC Cruises
Image
Unvaccinated guests (children 11 and younger) must buy an MSC excursion to go onshore. This includes family or members of the same traveling party even if they are fully vaccinated. This does not apply to the Ocean Cay MSC Marine Reserve, located in the Bahamas. MSC highly recommends that all guests go onshore with an MSC excursion to ensure the same standard of health and safety that is provided onboard.
Children 11 years old and younger can sail as long as the adults traveling with them are fully vaccinated, however, all guests 12 and older must be vaccinated.
MSC services a number of regions throughout the world, with varying rules per departure port and the passenger's country of residence. As such, guests should verify specific protocols for their specific sailings.
Celebrity Cruise Line
Image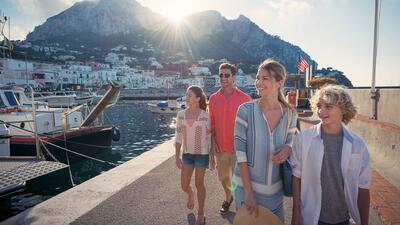 Families with unvaccinated children may only go ashore on a shore excursion provided by Celebrity Cruises. They are not currently sailing to any private island unlike most of the other cruise lines.
Celebrity lists an important note listed for sailings to St. Maarten:
" The St. Maarten government requires all unvaccinated guests age 10 and older, be tested 2 days prior to disembarking and visiting St. Maarten. Tests will be provided onboard."
Image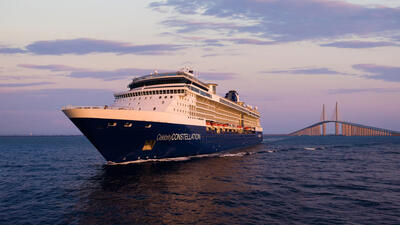 All guests that are eligible to be vaccinated must be fully vaccinated with all initial doses administered at least 14 days prior to sailing. Additionally, they specify that Booster Vaccine shots are not required to sail on Celebrity Cruises.
Current CDC guidelines to be considered vaccinated:
Based on the guidance from the CDC and the World Health Organization, approved vaccines include Pfizer, Moderna, Johnson & Johnson, AstraZeneca, Covishield, Novavax, Sinopharm, and Sinovac.
The Centers for Disease Control and Prevention (CDC) defines fully vaccinated as 14 days after receiving:
A

single dose of an accepted 1-dose vaccine

The second dose of an accepted 2-dose vaccine

The full series of an active (not placebo) COVID-19 vaccine in the US-based AstraZeneca or Novavax COVID-19 vaccine trials

The second dose of any "mix and match" combination of accepted COVID-19 vaccines (administered at least  28 days apart)

The Pfizer-BioNTech) is FDA-authorized for use in children aged 5–11 years for primary vaccination.