There are lots of things you can pack for a cruise, but what should you bring? Simply put, pack those items that are necessary for your comfort and to allow you to do everything you want to do.
Planning ahead can be a great time saver, as no one wants to use valuable vacation time doing detours while in port in a search for a forgotten item.  Or missing out on a great activity, such as a galley tour, because you don't have closed toe shoes.  
After saving and planning, the idea is to get on the cruise, relax and not worry about anything else other than what drink to order.  
In addition to a cruise packing list, here is a list of the top things to pack on a cruise to help ease the process.
Valuable Items
Image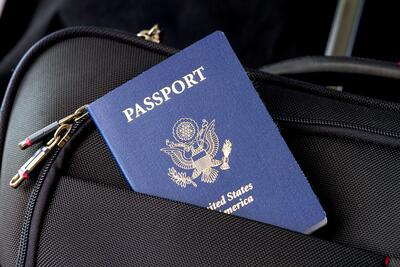 The most crucial items for a cruise (to be packed in a carry-on) are those that are necessary for travel. Passport, driver's license, proof of vaccines, covid testing results, cruise /travel paperwork, and insurance documents are all must-haves. Pro tip – at some point during your journey you will need a pen and strangers don't always want to share, so pack one.  
Although most items are paid for in advance of a cruise, bring money (especially smaller denominations for tips) and credit cards.  Many of us can't live without our electronic devices, and a phone is especially useful for accessing the cruise line's app. Tablets, earbuds, a charger, and a camera are also good to have one hand.
Make sure to include any required medication (with at least 3 days extra), eyewear - glasses, sunglasses, contacts, and anything else that is vital for your day to day needs.
Clothes and Accessories
Image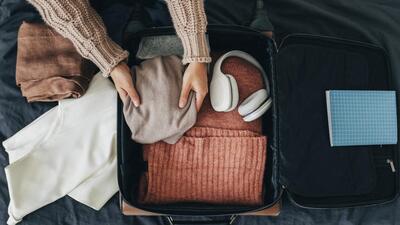 The length of sailing and washing facilities will help determine how many outfits to bring.  A lot of people claim that they overpack. A good rule of thumb is to budget two outfits per day, one for the day and one for the night. Mix and match, versatile items will go a long way in easing packing woes.
Pack clothes that are appropriate for the climate. For the warm Caribbean sun, consider garments to keep you cool and comfortable at the pool or on the beach, such as tees, tank tops, shorts, sundresses, swimwear, and cover-ups. Don't forget a sun hat and sunglasses. Bring along a pair of running shoes for onboard activities, such as basketball or rock climbing.
While it varies by cruise line and personal preference, consider clothing for evening events and theme parties. Ball gowns and tuxedos aren't required for formal nights anymore but do include dressier items like pants and a shirt for men or a cocktail dress for women. In addition, it never hurts to have a light sweater for air-conditioned venues.
Items for Ports and Excursions
Image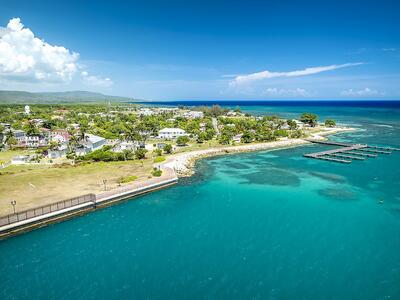 Whether it's a beach day, bicycle tour, or snorkeling, there are a few things you should probably include for your port days.
For beach and water activities, many people find water shoes particularly helpful. Don't forget a mask, goggles, and snorkel along with life jackets /flotation devices (especially for children). A water-proof phone carrier and beach bag are a great way to carry all your things while keeping them dry.
A walking tour in San Juan is not the time to break in a new pair of shoes. Be sure to include comfortable sandals or running shoes, and don't forget your socks!
It's always a good idea to keep valuables such as a phone and wallet safe when venturing out in ports. Cross-body bags with secure locks or a money belt are good options. It never hurts to stick an umbrella or rain ponchos in your bag, in case any tropical showers pop up.
First Aid Kit  / Medications
Image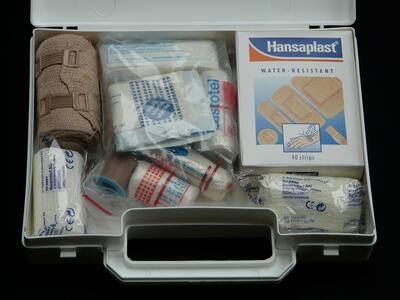 While some products are available onboard for purchase it is a good idea to have a ready made first aid kit for easy access during the cruise.
Some people suffer from sea sickness Gravol, bands, and patches are all popular remedies.  Include this in your first aid kit along with pain and allergy products and ensure an ample supply of prescriptions.
Sunscreen is a must, and reef safe is a great option as many islands require it (St Thomas Aruba and Hawaii for example). Also add after-burn care (aloe), lip balm (SPF), and bug spray in addition to other standard first aid items.
The cruise line provides soap and shampoo. Beyond that, bring daily basics that you can't live without such as products for hair, shower, shaving, dental, and eye care. Many travelers find an over the door shoe rack and magnetic hooks helpful in organizing toiletries.
Just be certain nothing you pack is prohibited by the cruise lines.