Although often considered a southern destination, Bermuda is an island located in the North Atlantic, famous for its pink beaches and crystal clear water.  Thanks to the Gulf Stream, it has a subtropical climate, and enjoys beautiful weather, with an average temperature in the 70-80s during cruise season.  
Becoming increasingly popular, cruises to Bermuda, typically sail April through October, differing from the typical high season for the Caribbean. A great option to consider for those wanting to try something different.
Bermuda has lots to offer to cruise ship passengers. There are numerous activities including beaches, diving, snorkeling sailing, and fishing, as well as world class golfing, and vibrant culture and cuisine.
Image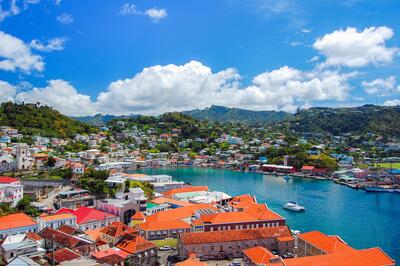 Here is what you should know about the best months to cruise to Bermuda.
April
Image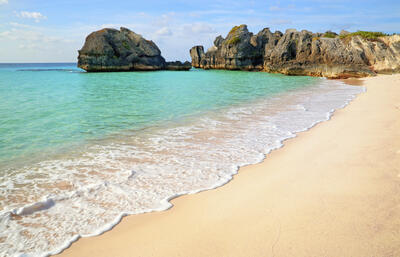 Bermuda is still warming up in April with an average temperature of 72F. With water temperatures dipping into the 50s, most people shy away from swimming. Regardless, there is so much to do.
April is a great time to explore many of Bermuda's scenic land activities such as hiking or cycling the historic Railway Trail. Before the busy tourism season, stroll quiet beaches or enjoy horseback riding and whale watching. Easter is festive on the island with its tradition of kite flying on Good Friday, a spectacular sight to see.
With the beginning of the cruise season, prices are amongst the lowest of the year, this along with lower crowds makes it's a great time to travel. A cruise in April can be significantly lower with some prices for 2022 showing a discount of 30% versus peak season.
May
Image
Slightly warmer, with an average temperature of 76F and the lowest rainfall of the year, May is a great time to travel. Sunnier days see the return of more fishing and diving operators following winter closures. It is also a perfect time of year to try out Bermuda's world famous golf courses.
Bermuda Day, the last Friday in May, celebrates the rich, 400 year old history of Bermuda. A national holiday with lots of activities, including Gombey dancers, it is a festive atmosphere. This along with Harbour nights in Hamilton provides lots of fun things to do.  
May is still shoulder season for tourism and cruise rates are lower than the more popular summer months without the crowds.
June
Image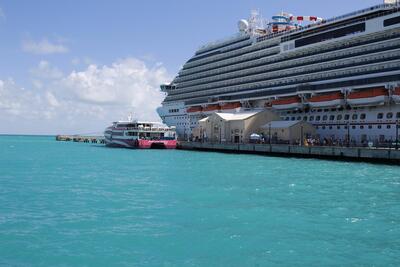 June brings temperatures in the 80s paving the way for water and beach activities such as swimming, snorkeling, and diving. Fishing is plentiful with wahoo, yellowfin tuna, and marlin. Bermuda's extensive reef system is home to varied marine life as well as fantastic diving on centuries old wrecks.
Major sailing races such as the Annapolis Bermuda Race, the longest race on the east coast, along with the Newport Bermuda race bring lots of activity, with boats dotting the shores of the island. Bermuda also has a carnival in June with food, parades, and international steel pan musicians, a fun and festive atmosphere.
Cruise prices do tend to increase from April and May although there are more sailings options.  
July
Image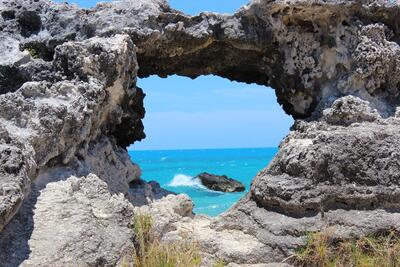 July marks the beginning of peak cruise season with the highest cruise prices. Although cruising to Bermuda is much more cost-effective than a pricey hotel during the height of tourist season. The local bus and ferry system makes it easy for cruisers to explore the island, ideal since many itineraries spend two days and one night in port.
The weather in July is sunny, in the mid-80s. A great time to explore its famous beaches and beat the heat with the island's signature rum cocktails such as the Rum Swizzle or Dark and Stormy. Cool off on a jet ski or try a peaceful kayak excursion in the clearest of waters.
Bermuda natural cave system provides tourists with unique experiences. Consider a day spa and a massage in a cool ancient cave at a local resort.
August
Image
In August both the ocean and air warm to the mid-80s, a great time to try some of Bermuda's 34 beaches.   
A major holiday in August centers around the Cricket Cup matches (usually beginning of August) This is a two-day holiday marking Emancipation Day.  The beaches and parks are busy with local vacationers celebrating with picnics and camping.  A number of stores are closed or have reduced hours although major tourist attractions are open.
Like July, cruise prices are amongst the highest of the year, with lots of guests visiting the island.
September
Image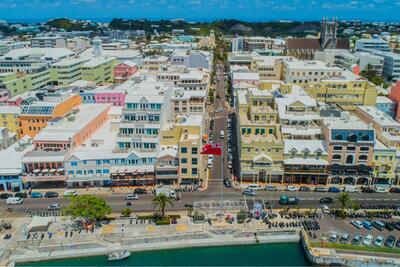 September continues with hot weather similar to August, but far fewer tourists. Prices are lower, with fewer sailings as well. September is considered the height of hurricane season, although Bermuda does not experience as many storms as the Caribbean and is not viewed as a major concern.
The more relaxed pace of September provides a great atmosphere to explore the island. Discover its vibrant food scene, historic venues, and shops, or spend a day in historic St. George's, the island's 400 year-old settlement.
Horseshoe Bay, Bermuda's iconic beach celebrates the annual Sandcastle Competition in September, great for family fun. Easily accessible by buses and taxis, this picturesque beach is a great place to swim and play in the waves.
October
Image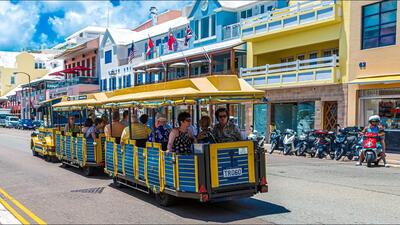 Bermuda is lovely in October, as the higher heat and humidity of the summer eases with temperatures back around 80F. The busy summer tourism season has passed, and prices drop significantly for those wanting to cruise. Tourist season has tapered, and the island more mellow.
One major highlight in October for golf lovers is the PGA event, the Butterfield Bermuda Championship. In a more intimate setting, fans get close views of the players. There is also the City Food Festival in Hamilton, a great way to sample the local cuisine.
Bermuda is home to Bacardi and Gosling rums with lots of opportunities to try the local drink alongside the island's legendary fish chowder and sandwiches.