Going on a cruise has become increasingly popular, with modern ships providing a host of amenities and activities, along with great port destinations throughout the world.
For a first time cruiser, all of the choices and options can seem somewhat overwhelming. Cruise lines provide a wealth of information but it doesn't hurt to get the help of a travel agent (free of cost), especially for the first time.
Whether it's deciding where to go, what cruise line, or which itinerary to pick, there are a few key items to plan to make the most of your first time cruise vacation.
Here are 13 things to consider when planning for a first time cruise.
Budget
Image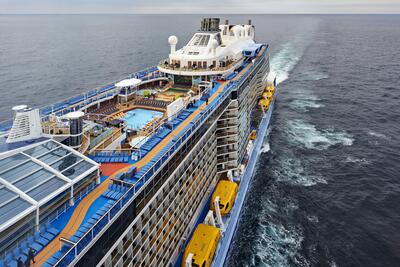 It's always a good idea to create a budget when traveling. For cruising, the fare and flights will often be the biggest components of your budget.
Unlike hotels, cruise prices are listed per person (assuming double occupancy), and often kids pay the same price as adults.  A seven day cruise can run in the range of $100 per day, per person for peak season, but this can vary significantly based on itinerary, cruise line, and cabin type.
Pricing tends to be higher during major holidays and spring break so booking off-season, such as November, can save you money. There are also a number of 2-4 day cruises to the Bahamas that provide guests with a taste of cruising at a lower price tag.
Destination
Image
A lot of first time cruisers start with the popular Caribbean routes, served by many of the newer ships, especially for the 7 day sailings. A southern destination can be a great option for an inaugural cruise, particularly for those who can easily travel to central cruise ports like Miami or Port Canaveral.
Others want to see the glaciers and wild nature of Alaska, experience the history of Greece and the southern Mediterranean, or maybe a transatlantic voyage. The options are endless with cruising.
Selecting the cruise
Image
With a general budget and destination in mind, picking a cruise line and specific itinerary are next on the to-do list, before finalizing a booking.
The major cruise lines offer a number of similar activities and amenities on their new mega ships, and cruisers pay more for these bells and whistles. Water parks, tons of restaurants and bars, live musicals, and shows appeal to multi-generational cruisers.  
Some cruise lines are better suited to families such as Carnival, Royal Caribbean, and Disney, whereas others like Celebrity and Virgin are geared toward adults. Port preferences, budget, the ship, and timeframe will help finalize the best option to choose.
Room Type
Image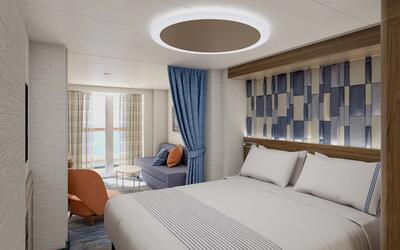 Cabin types normally fall into four main categories: inside rooms (no view or window) oceanview (window), balcony, and suites. Cruise ship cabins can seem small, but most do a good job providing major amenities and storage.
For those who spend little time in their room, an inside cabin can be a money saver. Some enjoy the extra space and quiet of a balcony. One step further is a suite, with even more square footage and perks, but higher in cost, which may not resonate with first time cruisers.
Transportation
Image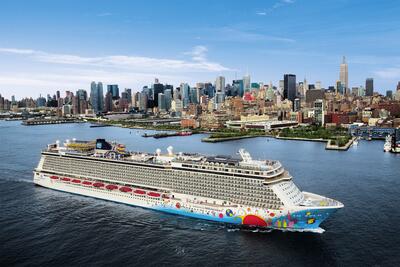 Another major cost in cruising is transportation both pre and post cruise. Getting to the cruise port, including flights, hotels, and pre/post transfers all need to be included in the planning process.  
Some hotels do provide transportation to ports, while many opt to park at departure ports for ease of convenience. If renting a car, book early. And, as air travel can be unpredictable, it is recommended to fly in at least the day before to minimize stress.
Excursions
Image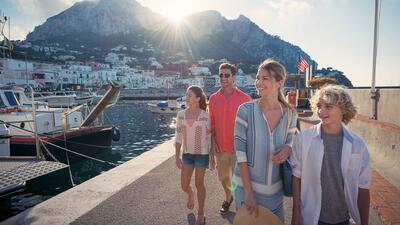 The port visits are a fantastic part of cruising, arriving in a new place every day or so. Cruises offer plenty of excursions based on a variety of preferences. A beach day, snorkeling, or seeing the sights, there will be lots to do.
Many people book their excursions through the cruise line. This is peace of mind, as they don't need to worry about getting back to the ship on time, but can be more expensive.
In some ports, it is easy to get off and do your own thing or book locally, If you use a third party vendor, ensure you do your research and pay attention to excursion times and costs.
Food
Image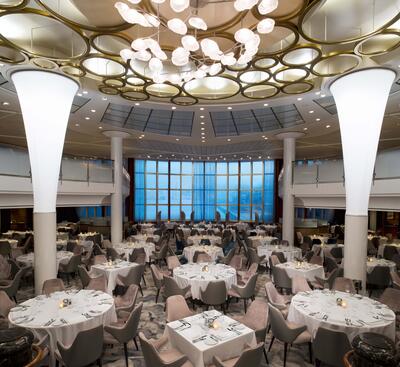 There are plenty of restaurants that are included in the cruise price. The iconic main dining rooms host a variety of meals, in addition to buffets, and casual eateries that serve pizza,  sandwiches, hamburgers, and ice cream. No one goes hungry on a cruise.
There is a trend toward upselling cruisers with specialty restaurants such as sushi or a steakhouse. It may be fun to try, but this is an added cost. Also, consider that you will have opportunities to eat while in port, and may be more fun to try some authentic local cuisine.
Drinks
Image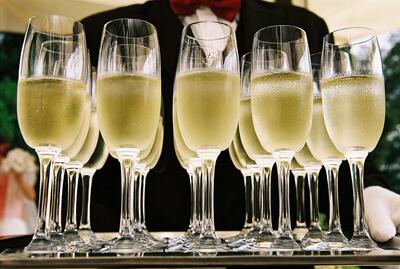 Most cruise lines provide water, juice, tea, and coffee, but you can expect to pay extra for alcohol, pop, specialty coffee, and bottled water. There are different options for drink packages.
Consider how much you normally drink and the cost of the packages.  Pop can be quite expensive, averaging around $3 per can, beer $6-9, wine and cocktails can easily be $10.
Internet  
Image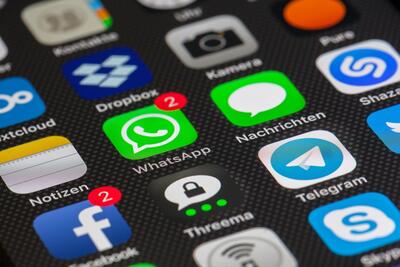 Sadly, most of the time, it is an extra charge (per guest) for wi-fi. For some, this is not a problem, and they find free access in ports, sufficient to check in with family or post a few pictures on social media.
But do consider that even if your cell phone plan provides coverage in a foreign country like Mexico, you won't have coverage in the middle of the ocean and most often you cannot purchase wi-fi by the day.
Additional items 
Image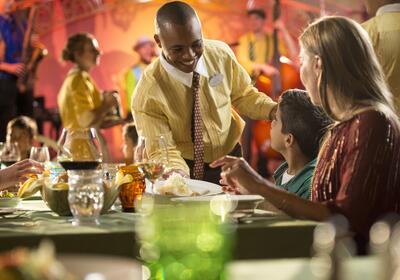 Gratuities are added to the onboard bill at a price of around $15 per day per person, even more for suites. This is separate from any tips to a great room attendant or especially attentive waiter.
Cruise lines also offer extra photo packages and spa services. Many of these can be booked in advance, but along with the casino, can add up.
Requirements to cruise
Image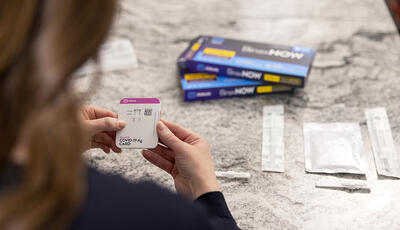 Each cruise line will provide information on what is required to cruise, along with acceptable identification. And while some cruise itineraries may not require passports, they are necessary to fly if for some reason you miss a port departure.
Currently, there are covid-19 testing and vaccine requirements that can change quickly. Plan ahead as best as possible, booking what is required and checking cruise policies often.
Travel insurance
Image
You never know when you will need insurance until you need it. Whether it be an accident out of country or missed departure due to canceled flights, it is good to have insurance such as medical, trip interruption, and cancellation.
Cruise lines along with major insurance companies offer several products.  
Getting ready to go
Image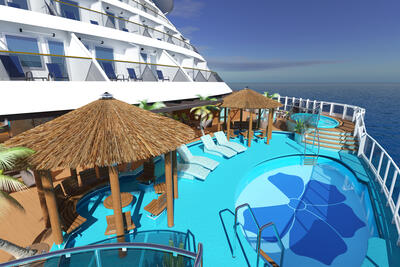 While packing for a cruise, it is a good idea to review cruise line suggestions as well as their prohibited item list.  There are some limits on the type and quantity of alcohol and food that can be brought onboard. Most allow a limited amount of wine and bottled water to be carried on.  
Make sure you pack a carry-on with your valuables and required transportation documents or anything you need until your luggage is delivered to your statement. Before you set sail, turn off cellular data so you don't get any unforeseen charges from your cell provider.
By the time you cruise, most of your expenses will already be paid but it is useful to bring cash for tips and ports visits.
And lastly, enjoy your first cruise.