When I was just 4 years old, I boarded my very first cruise ship. My family and I sailed onboard The Big Red Boat, which was essentially a knock-off Disney cruise to the Bahamas.
To this day, our cruise on The Big Red Boat is one of my first memories as a child. I can remember being terrified of Tweety Bird and the characters around the ship. I remember a rough sea day where the pools had big netting on top and we couldn't go swimming.
I also have strong memories of our spacious cruise ship cabin. It felt huge and featured bunk beds (every toddler's dream!) and a wooden crib for my baby sister. 
Image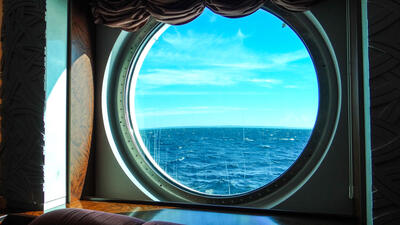 However, one of my most vivid memories was imagining that our porthole would somehow submerge into the sea where we would watch sea creatures and mermaids! I thought it would be just like The Little Mermaid.
Of course, looking back, that's not how most portholes work on modern cruise ships. Those large windows inside a cruise ship stateroom aren't submerged into the sea to give views of the underwater world like a submarine. 
So, what really is a cruise ship porthole? If we can't see mermaids and sea creatures, what purpose do the cruise ship portholes serve?
History
Image
Since the start of sailing, ships were designed with portholes. Essentially, portholes are large, circular shaped windows on a ship's hull that allow for natural light. They are typically made of glass and mounted on a metal frame of brass.   
Portholes have been circular shaped since the 15th century, in which the windows were actually designed to fit cannons. At the time, cannons were too large to fit onboard ships so they had to drill large holes to properly store them on the ship.
Eventually, ships didn't need to have cannons onboard. Once the cannons were removed, the remaining portholes could be opened and allowed sailors to have a breath of fresh air during nice weather. 
Throughout history, having enough light and air onboard a ship was difficult. With sailors spending weeks below deck during rough seas, the portholes gave much needed light and air onboard the ship. 
Classic cruise ships
Image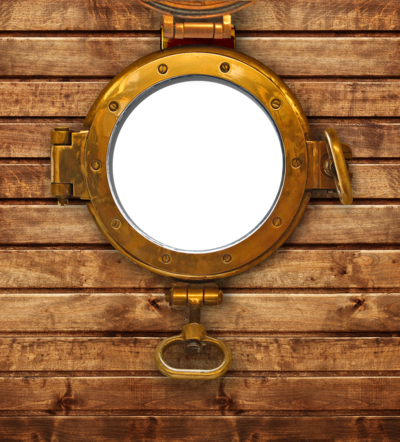 Once the cruise ship industry launched, ships were being built mostly with staterooms that features portholes. 
For these older and smaller cruise ships, portholes serve as a key component of the ship's design. These cabins are often sold as ocean view staterooms and feature one or two large portholes. 
Image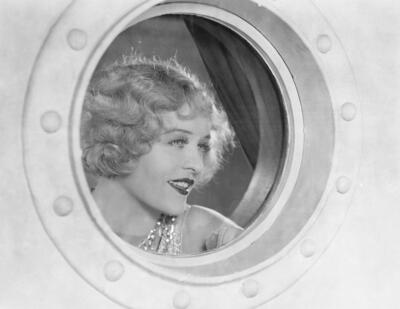 For some, having a porthole in their cruise ship stateroom is the perfect choice because it's very affordable. Oceanview staterooms are typically only a little more expensive than an interior cabin, but still cheaper than a suite or balcony. Some ocean view staterooms also provide more space for families without the hefty price of a suite.
When it comes to size of portholes, these can vary by ship. Most portholes are generally sized between 12-21 inches in diameter, which can be a pleasant source of natural light in your small cruise ship cabin!
Modern cruise ships
Image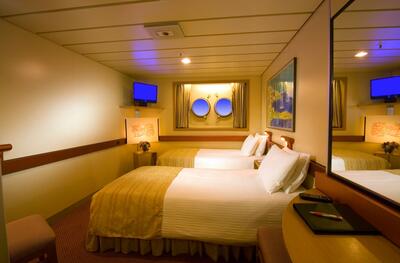 For modern cruise ships, cruise lines are transitioning away from portholes to add more balconies and suites onboard mega ships. Oceanview staterooms are increasingly more difficult to find onboard newer ships, although they can still be found when booked early enough.
The biggest ship in the world, Wonder of the Seas, has multiple decks of balcony staterooms. On the other hand, only one or two decks onboard are dedicated to ocean view staterooms and still feature portholes.
Image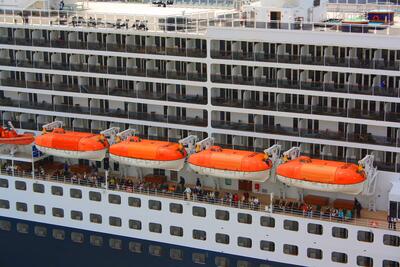 Improvements in engineering and design have allowed cruise ships to safely install balconies and doors within cabins. On modern cruise ships, there are far more balcony staterooms than ocean view staterooms, which is more profitable for the cruise line. 
Because of advancements in technology, portholes are no longer needed as a source of light or air. In fact, most cruise lines are continuing to replace functioning portholes with similarly shaped designs throughout the ship's hull to maintain an aesthetic, classic cruise ship appeal.
Image
Some interior cabins on newer ships actually feature fake portholes with a virtual view of the ocean.