Cruises to Alaska offer an impressive array of activities and natural beauty. Snow topped peaks, massive glaciers and bountiful wildlife draw many to these northern cruise itineraries.
As guests explore the wonders of the area, there are some common questions best answered to make the most out of an Alaskan cruise experience.
Reaching back to days of geography, history and science classes, we look at some of the forces that shape this untamed land.
Here are some of the top questions answered.
How do glaciers move?
Image
Glaciers form when snow accumulates over long periods of time without substantial melt. Despite their stationary appearance, glaciers move at an average rate of 10 inches a day. As these rivers of ice grow and become too heavy, they compress under their weight, letting gravity take its course or slide on the bedrock below.
Kind of like an ice cream cone with one too many scoops, the laws of physics kick in and some fall off. But for glaciers, the results are incredibly scenic.  
When you visit Alaska on a cruise, Glacier Bay is one of the foremost destinations. It is a UNESCO World Heritage site with over 1000 glaciers. Tracy Arm, which is a narrow fjord, is also a favorite.
Which glaciers can you see from a cruise ship?
Image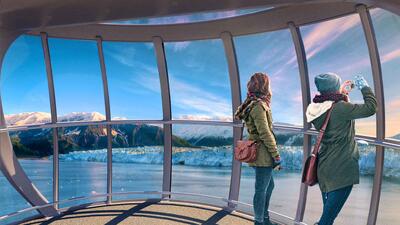 Two of the most popular spots that cruise ships in Alaska visit are the Hubbard Glacier and Glacier Bay. Hubbard is a massive glacier with a 400 foot tall face, and on a good day, cruise ships can get up to within ½ mile of it. Glacier Bay offers views of thousands of glaciers and is a popular spot for cruise ships to spend the whole day.
To get the epic fjord experience, College Fjord found within Prince William Sound is stunning. It has a number of glaciers named after East coast universities, such as the Harvard and Yale glaciers. The green forests and narrow fjords make for a great view.  
The North and South Sawyer glaciers can be found in Tracy Arm. Only ½ mile wide with 3000-foot cliffs, the views are spectacular as ships navigate the tight corridor.
What are the best glaciers to visit on an excursion?
Image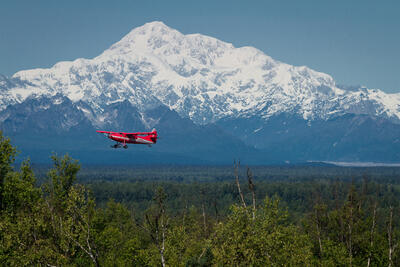 Whether you want to explore on foot or get a different perspective by air or sea, there are some great excursion options on an Alaskan cruise.
Mendenhall Glacier is a popular excursion departing from Juneau, which gives guests the opportunity to explore on foot, a great day of hiking with expert guides.
Skagway is the perfect spot to take off for a flyover of Glacier Bay. Known to have the least amount of rainfall, Skagway is one of the best spots for clear skies.
For a different viewpoint, adventurous travelers may like a sea kayaking tour. Seward is a great departure point for a day tour to the Kenai Fjords to see its Bear Glacier and fresh water lagoon.
Why are some glaciers blue?
Image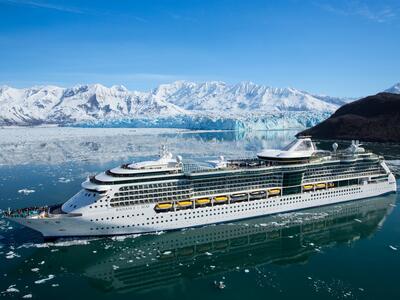 Many glaciers appear white, while some are brilliant shades of blue. Why is this? Science tells us that pure ice is compact, which allows it to absorb all the other colors of light except blue. Ice that has been worn down or jagged reflects back all the light, in which case we see white.
Among the most stunning blue glaciers is the Hubbard Glacier. Estimated to be 6 miles wide, it is impressively large. It is also a calving glacier, which means chunks break off and fall into the water below, creating quite the show for onlookers.
Other notable blue glaciers can be found at Glacier Bay and Tracy Arm.
What's a fjord?
Image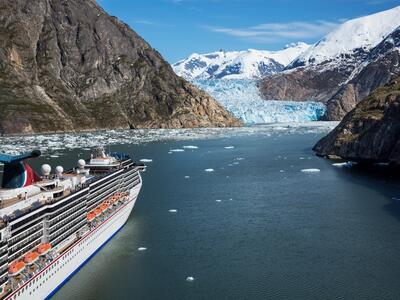 A fjord (pronounced fy- ord) is derived from an old Norse word that means "where you travel across". These hollowed out giants are formed when a glacier retreats, leaving a valley that fills with water. For cruisers, they usually provide fantastic views with their narrow walls that can stretch thousands of feet.
Not easily accessible by land, cruising is one of the best ways to see Alaska's fjords. Among the most spectacular is Kenai Fjords, with its jagged rocks, topped with evergreen trees and mountain goats, looking almost as if it is another world.
Misty Fjords, Tracy Arm Fjord and Edicott Arm all offer scenic fjords views as well.
How do glaciers feed marine life?
Image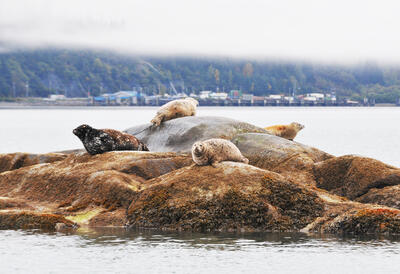 Despite their pristine colors, glaciers contain a variety of minerals and deposits that have been trapped over time. As they melt, these elements get released into the waterways and oceans, which help phytoplankton and krill flourish.
Among the many marine species that benefit from this are humpbacks whales who feed on krill. Famous for their swimming talents, these large whales can sometimes propel themselves into the air, putting on quite a show.
While lucky passengers may have the opportunity to see whales from their cruise ship, excursions in Icy Strait Point, Juneau and Sitka are great options.
Do people still mine for gold in Alaska?
Image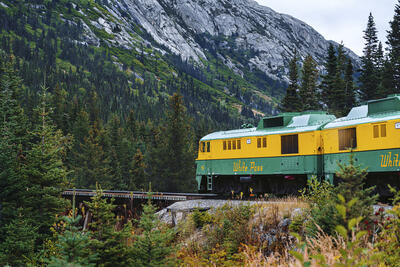 In the late 19th century, thousands of prospectors fled to Alaska in hopes of cashing in on the gold rush. Some people may be surprised to learn that Alaska is still a major gold producer, and the valuable metal continues to shape the region today.
Whether you want to get a taste of Alaska's past or try your hand at panning, there are lots of great excursions that let you experience your own gold rush. Historic Skagway was a key area for prospectors, and today, guests can take the White Pass Railroad with a guided tour.
Excursions from Juneau let you re-enact pioneer times by panning and having a salmon bake by the river. There are also more extended options with overnights in Fairbanks and Denali State Park.
What type of bears are there in Alaska?
Image

Alaska is home to three types of bears: brown, black and polar. Brown bears, nicknamed grizzles, are the largest type, weighing as much as 1400 pounds. Black bears are somewhat of a misnomer, as they can vary in color to blue/grey, and are smaller than brown bears. Polar bears are harder to spot and are the most visible on land tours.
Chicagof Islands has the largest populations of bears in the world, a great excursion, in addition to Juneau, Skagway and Seward.
For a truly unique experience, consider The Fortress of the Bear in Sitka to see bears being rehabilitated.
Can you see the Northern Lights on a cruise?
Image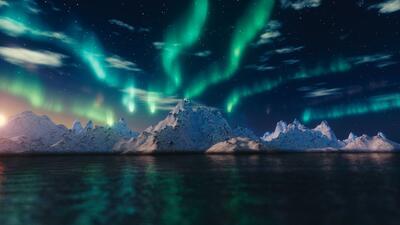 Northern Lights, more formally known as aurora borealis, is nature's own spectacular light show. Although commonly green, the sky can also illuminate with shades of pink, red, yellow, blue and violet.
In reality, the Northern Lights are electrically charged particulars from the sun and collide with the earth's atmosphere.
September is among the best months to see the Northern Lights in Alaska. With clear skies, some may be lucky enough to see them from the ship, or a viewing experience in Fairbanks is a good choice.
Are killers whales even whales?
Image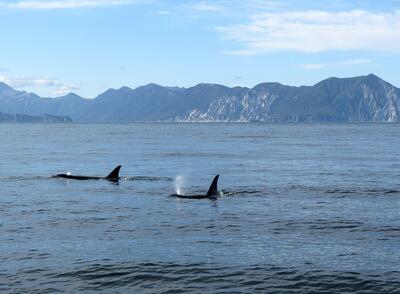 Killer whales are officially called orcas and are classified as marine animals. Surprisingly they are not whales but are the largest member of the dolphin family. The story goes that ancient sailors saw them hunting on whales and thereafter called them whale killers. Over time, this somehow became reversed to killer whales.
Not as ruthless as they sound, they do feed on fish, porpoises, seals, sea lions and some whales, all known to frequent the waters of Alaska.
They are prevalent in many areas including Ketchikan, Juneau, Icy Strait Point, Skagway and the popular port stop Victoria, British Columbia.