Announced today by MSC, the cruise line will be offering more than 1,390 different shore excursions to passengers this summer. To date, this is the most amount of shore excursions MSC has ever offered.
In a statement by Marialuisa Iaccarino, Head of Shore Excursions for MSC Cruises, "We are dedicated to offering an outstanding range of high-quality shore excursions to guests, so we're proud to be offering guests the widest range ever this summer."
The sizable list of shore excursions includes options for every type of cruiser. The large-scale program ensures that guests will be able to find shore excursions that appeal to them, as well as meet their cruise vacation needs.
Image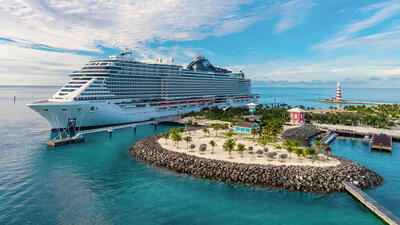 Every guest onboard a cruise ship has their own preferences and ideas on what makes a great vacation. MSC recognizes this fact in their statement,"shore excursions give guests the freedom to make the most of every moment ashore during their holiday - to take in local cultures, taste local flavors, and see local landmarks. Everyone is looking for something that interests them, and this is why it is important that there's an excellent variety to choose from, so there's something perfect for everyone. Guests can expect quality and value, comfort and convenience, as well as the ultimate peace of mind when they choose to book an excursion with us," said Marialuisa Iaccarino.
MSC offers a discount to cruise guests who wish to book their shore excursions ahead of time before their voyage. MSC guests can receive up to a 20% discount off the full price, when they book before their sailing departs. Pre-booking shore excursions will also guarantee passengers a spot on popular tours that may fill up.
Image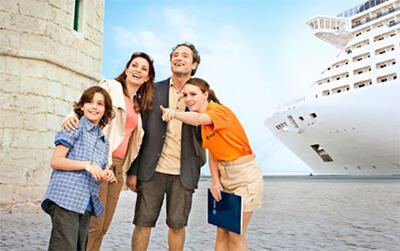 Included in the substantial range of MSC's shore excursions for the year of 2022, are PROTECTOURS. These unique tours and excursions were first introduced by MSC in 2020, and are designed to give passengers insights into the wildlife and nature aspects of the destinations they are visiting, while preserving their surrounding environment. Around 70% of these PROTECTOURS include low-impact transportation such as walking, cycling, or kayaking.
MSC BIKE ADVENTOURS bicycle tours has been increased, with over 150 of this type of shore excursion planned for the summer 2022 season. These cycle tours are currently offered in 21 countries, allowing more guests to visit interesting destinations while generating a lower carbon footprint.
Image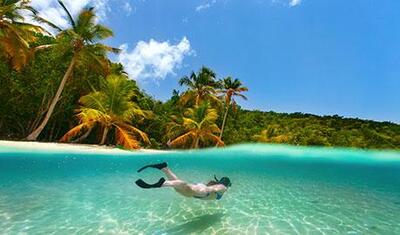 Along the same line, MSC Cruises has announced that they will be introducing electric and hybrid transportation in more that ten European cities this year, to further their commitment to help protect the environment.
An example of some highlights of the summer 2022 Shore Excursions Tours Program by MSC include:
Savor San Juan's Culinary Delights (Puerto Rico)
Kohunlich Mayan Ruins (Costa Maya, Mexico)
PROTECTOURS Nassau Eco-nature walking tour (The Bahamas)
Shipwreck snorkeling getaway (The Bahamas)
Valletta Gozo Island by boat and jeep (Malta)
Massada and the Dead Sea (Israel)
PROTECTOURS Olympia's secrets of sustainable living (Greece)
Norwegian waterfalls and dramatic scenery by train (Norway)
PROTECTOURS Helsinki Centre design walk and up-cycling workshop (Finland)