Due to shipping delays and supply chain issues, the launch of Margaritaville's cruise line has been delayed.
The first of the company's cruise ships, Margaritaville at Sea Paradise, was scheduled to debut on April 30th 2022. In a statement from The Chief Marketing Officer of Margaritaville, Tamara Baldanza-Dekker said, "as a result of shipping delays, and in an effort to ensure the very best possible onboard experience, we are moving our first official passenger sailing to May 14th."
The launch of this new ship and cruise line, comes on the heels of a major remodel and rebranding. The ship that will be called Margaritaville at Sea, originally operated as part of the Bahamas Paradise Cruise Line.
Image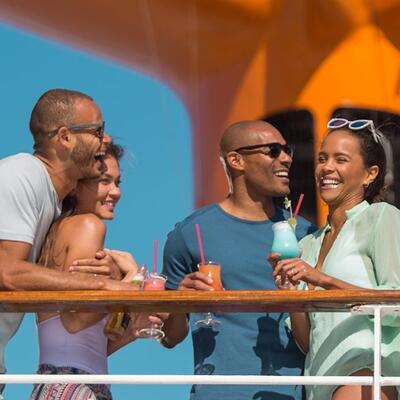 For the time being, Margaritaville at Sea will be sailing on 3-day, 2-night cruise itineraries, departing from the Port of Palm Beach Florida, sailing for Grand Bahama Island. Included in the price of the cruise, guests will receive: shipboard accommodations, all meals (excluding specialty dining options), select beverages, onboard entertainment, and access to kids' programs for children. Sailings begin at around $179, depending on the dates and staterooms selected.
Guests currently booked on the cruise sailings that have been effected by the delay, have been offered a chance to rebook on a future cruise sailing. Margaritaville has said that any amount paid for the original sailing for a stateroom would be refunded in the form of cruise credit. Guests have additionally been given the opportunity to receive a full refund for canceled sailings, in the place of future cruise credit.
Image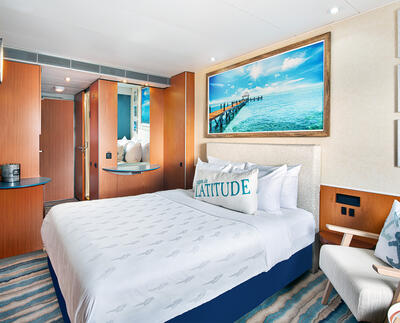 (Margaritaville at Sea, stateroom)
According to Margritaville, "setting sail in Spring 2022, the Margaritaville at Sea Paradise will feature 10 passenger decks and 658 cabins with various stateroom categories. The ship's casual-luxe cabins and common spaces will allow guests to drift away to paradise with subtle nautical details and colors influenced by the surrounding seas, sands, and skies."
Image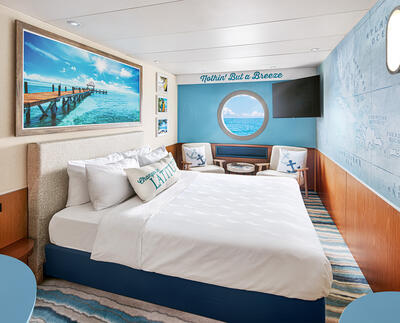 (Margaritaville at Sea, stateroom)
The ship will feature a casino, theater, multiple nightclubs, spa, fitness center, retail store, and pools onboard when it debuts on May 14th.