Carnival Cruise Line has officially returned to New York, meaning that the cruise line has retuned to service in all 14 of their U.S. home ports.
Yesterday, June 16, marked the first day since March 2020 that a Carnival Cruise Line ship had returned to the Manhattan Cruise Terminal. Carnival Cruise Line's ship the Carnival Magic docked in New York to celebrate the occasion.
Image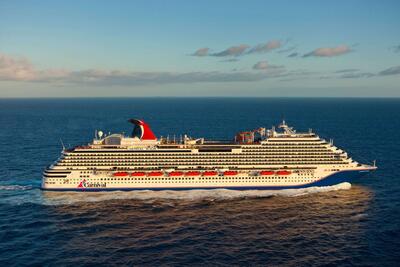 Carnival Cruise Line first began sailing from New York in 1998, and has since offered cruise sailings from this homeport to a many destinations, aboard many of Carnival's ships.
To commemorate the return, the Carnival Magic crew team members welcomed passengers onboard with a "Back to Fun" event, which included a ceremonial ribbon-cutting.
The President of Carnival Cruise Line, Christine Duffy, said the following regarding the occasion, "with our return to New York today, we now have restarted guest operations in all of 14 of our U.S. home ports. New York has been a wonderful partner for more than two decades, and we are delighted to provide versatile vacation options from this popular market again."
Image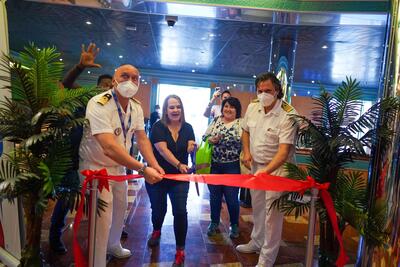 (Ceremonial ribbon cutting aboard Carnival Magic)
Following a four-day Bermuda cruise itinerary, Carnival Magic will then depart from New York on 15 sailings with various sailing destinations and itineraries for the summer and the fall, including:
Six, eight-day Exotic Easter Caribbean sailings including four cruises to Amber Cove, Grand Turk, Half Moon Cay, San Juan, and St. Thomas.
Six, four and five-day Bermuda sailings.
One, nine-day Carnival Journeys Eastern Caribbean cruise visiting Grand Turk, San Juan, St. Maarten, and St. Thomas.
Two, seven-day Canada cruises.
On May 2, Carnival Cruise Line became one of the first cruise lines to return all of its fleet to active service, all 23 ships. Carnival Cruise Line has now retuned to 100% of its U.S. homeports. The cruise line plans on restarting their operations in Australia with the return of Carnival Splendor to Sydney Australia in October of this year, as well as Carnival Luminosa to Brisbane Australia in November. Additionally, Carnival Cruise Line is currently planning on welcoming its second excel-class, the Carnival Celebration, this November.