Katy Perry just performed on Norwegian Cruise Line's new Prima cruise ship, but she's hardly the first top performer to grace a stage on a cruise ship.
While cruise ships may not be as popular with artists as residencies in Las Vegas, they are an increasingly popular choice as a place for concerts.
Katy Perry is just the latest A-list singer to perform on a cruise ship in recent memory. 
Here's a list of the top acts that performed a concert on cruises.
Taylor Swift
Image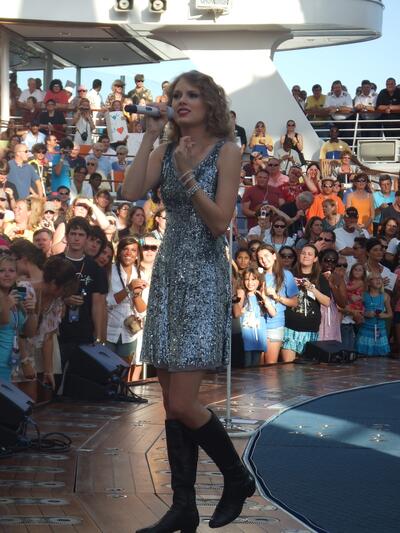 Before she became the A-list celebrity she is today, Taylor Swift had a concert on Royal Caribbean's Allure of the Seas.
In 2011, Tay Tay performed for her Swifties while the ship is in Cozumel, Mexico.
It was held in the AquaTheater for a small crowd of just over 700 guests.
Swift is one of the few performers on this list who's concert did not coincide with the launch of a new ship.
Pitbull
Image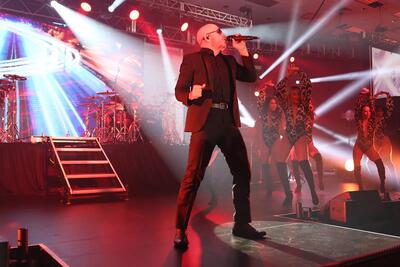 The first ever "Godfather" of a cruise ship, Pitbull, held a concert on Norwegian Escape when she was launched in 2015.
 Armando Christian Pérez, aka Pitbull, christened the new ship when he launched a bottle of champagne against the hull.
The artist then performed some of his top hits for the crowd, including Don't Stop The Party, Fun, and fan-favorite Fireball because "we picked [what feels like] the hottest day of the year here in Miami."
He also sang on the NCL Jade in 2018 at an event in Miami.
Jennifer Lopez
Image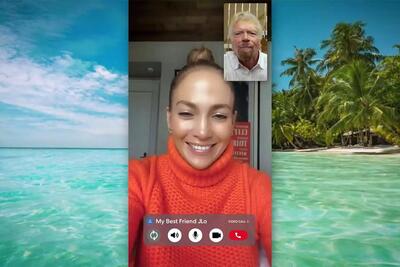 Virgin Voyages wanted to get attention for the Valiant Lady cruise ship by naming Jennifer Lopez chief of entertainment and lifestyle officer.
As part of the partnership, Jennifer will collaborate with Virgin Voyages on several areas, from guest experience to design collaborations and entertainment co-creations.
Michael Bolton
At the 2018 President's Cruise, Michael Bolton took the stage for a concert to honor Royal Caribbean's top cruisers.
Each of the last few years, Royal Caribbean has welcomed well-known musical acts to perform and Bolton sang.
Also on the cruise was Billy Ocean, who did a beach concert at Labadee.
Bonnie Tyler
Royal Caribbean couldn't resist inviting Bonnie Tyler aboard its cruise ship during a solar eclipse.
The Welsh singer performed her hit song, "Total Eclipse of the Heart" during a total solar eclipse while aboard Royal Caribbean's Oasis of the Seas in 2017.
She sang the song as a DUET with DNCE.
Mariah Carey
Image
Mariah Carey became fairy godmother to Disney Cruise Line's ship Disney Fantasy in 2012.
Carey led the audience in a countdown that triggered a 6-foot tall bottle of champagne in the Atrium Lobby to erupt and shower onlookers with confetti and streamers as a traditional bottle of champagne broke against the ship's hull.
Carey was sure to mention that she was proud to serve as the godmother of a ship that's launching from her hometown, New York, and just in time to bring her kids.
Kelly Clarkson
Image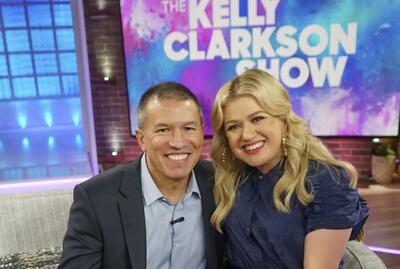 Katy Perry won't be the only star to perform on the NCL Prima.
Kelly Clarkson will host a concert on the Prima during the ship's debut in Galveston, Texas in October 2022.
Kelly Clarkson and Norwegian Cruise Line teamed up to celebrate teachers with free cruises and an exclusive concert aboard the Norwegian Prima.
One hundred teachers across North America to be rewarded with a free cruise and a chance to win up to $25,000 for their school.
Image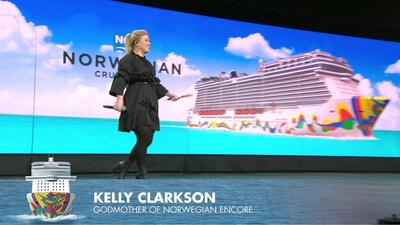 This isn't Clarkson's first concert on a NCL ship either.
In 2019, she performed on NCL Encore when that ship debuted.
Martina McBride
Image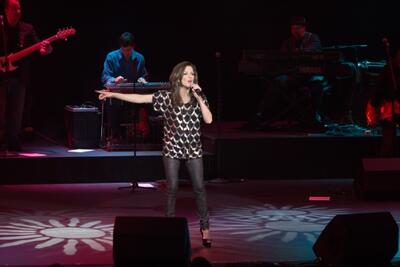 When Voyager of the Seas came to New Orleans, Martina McBride held a concert.
The four-time CMA award-winner treated guests to selections from her recently released album, Eleven, as well as some of her most popular hits.