When you cruise, do you typically purchase travel insurance?
Travel insurance is one of those cruise topics that no one wants to think or talk about. It's definitely not fun to imagine all the things that could go wrong on your highly-anticipated cruise. Vacation is meant to be relaxing and rejuvenating, after all!
But, having travel insurance is extremely important. Travel insurance can provide coverage for medical emergencies, trip interruption, trip cancellation, lost luggage, rental car damage, baggage delay, theft or other mishaps you experience while traveling.
Image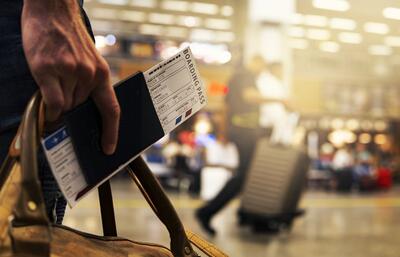 The most important coverage from travel insurance when you're on vacation is the emergency medical coverage. Your typical health insurance likely won't cover (or entirely cover) the type of medical care you might need while overseas or on a cruise ship. 
Travel insurance can save you hundreds of thousands of dollars in the worst case scenarios. 
Think about this - if your appendix bursts while you're in the middle of the ocean on a cruise, you'll need a medical evacuation. A helicopter evacuation from a cruise ship can easily cost $100,000 or more, not to mention other transportation to get back home. 
Image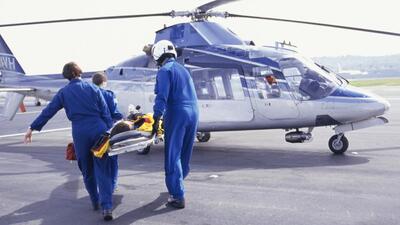 It goes without saying that everyone should have travel insurance, especially when cruising. 
For those who travel multiple times a year, it can make a lot of sense to invest in an annual travel insurance plan.
How does it work?
Annual travel insurance plans allow travelers to purchase one policy that provides coverage for multiple trips throughout one year. Essentially, this means every eligible trip that happens within 365 days of the plan's activation will be covered.
Instead of purchasing separate policies for every trip, it can often make more sense to purchase one annual travel insurance policy instead. Not only is it more convenient, it's often more affordable too.
Image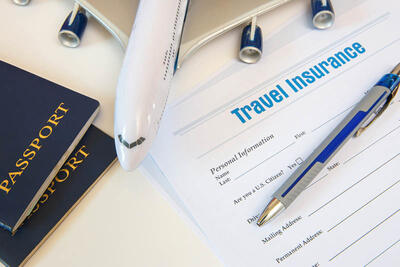 If you're like me, you love to cruise and might even go cruising multiple times each year. I also travel internationally quite often, so it makes sense for me to have an overarching policy that applies to all of my trips. 
I love not having to worry about what would happen if I got into an accident or needed medical attention while traveling. The peace of mind alone is worth it to me. Again, vacation is meant to be relaxing - so knowing that I am covered in the worst case scenarios really helps me enjoy my vacation to the fullest.
Although we hate to think about our vacation going awry, it's very important to protect yourself.  
Is an annual plan cheaper?
When you are spending thousands of dollars on an upcoming cruise or vacation, you'd hate to see that investment go to waste because of something unforeseen happening. 
For those who travel multiple times a year, having an annual travel insurance plan is the best option. If you take more than 2 or 3 trips each year, a policy that covers you annually will make the most sense than purchasing travel insurance policies individually.
Image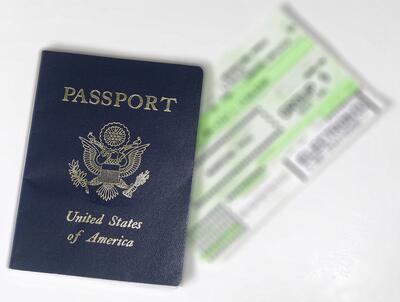 The cost of travel insurance, generally speaking, is very affordable. Even some of the higher end plans for any single trip won't cost more than 5-6% of what you've paid for your trip. 
On the other hand, annual policies start from just $125. Some of the plans with the most coverage can cost around $600, but the price totally depends on the level of coverage you select. 
There's normally a maximum number of days per trip that will be covered. For example, you can take as many trips as you want within the annual year but each trip needs to be less than 45 days (or as defined in your policy). 
What kind of travel is usually covered?
One of the best perks about having annual travel insurance coverage means that ALL of your trips away from home will be protected.  
Of course, that 2-week globetrotting trip to Europe is something you'd consider purchasing an insurance policy for. Normally, people only think they need travel insurance if they've spent a lot of money on a vacation. As we know more than ever with the COVID-19 pandemic, so much can go wrong unexpectedly when you travel, regardless of where you travel.
Image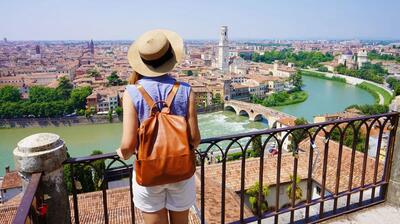 While annual travel insurance covers all of your big trips, think about the times you made a last minute decision to fly somewhere for a wedding. Or consider the condo that you rented a few hours away for a wonderful weekend getaway. Maybe you hopped on the train to surprise a good friend who was in town visiting. 
All of these instances are covered under an annual travel policy as well, even though you probably wouldn't have purchased an individual policy. Most policies require that you are at least 100 miles from home for your policy to kick in; so, as long as you are outside of that minimum range, you'll be covered. 
Who really needs coverage?
I'll admit that I did a ton of traveling without having any travel insurance. I know I've gotten lucky because I've never had a huge catastrophe, medical emergency or major mishap while traveling. 
But, I've heard enough horror stories about travel woes and huge bills from emergencies to change my mind. The pandemic has also shifted my perspective on whether or not travel insurance is really needed. 
Image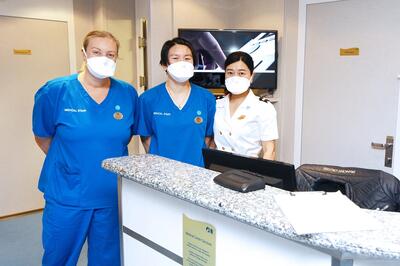 While we think everyone could benefit from travel insurance, there are some specific travelers that would benefit the most from an annual travel insurance plan. 
To start, older travelers are more susceptible to medical emergencies, so it only makes sense that these travelers invest in a good travel insurance plan. 
Unlike individual trip policies, the cost of an annual travel policy does not change based on the traveler's age. This makes an annual travel plan so affordable for older travelers - you'll pay the same cost for insurance at 75 years old as someone who is 27 years old. 
Image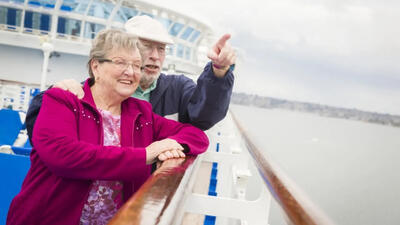 Additionally, spontaneous travelers would greatly benefit from an annual travel insurance policy. While it's great to snag an awesome last minute cruise deal, you might not have much flexibility when it comes to cancellation options. As soon as you book your trip, you'll have coverage that kicks in. 
It's hard to know exactly how many trips you'll take in a year. As a military spouse myself, it's very rare that we know where and when we plan to travel; therefore, we mostly choose trips at the last minute to accommodate my husband's ever-changing schedule. Because of this, having an annual travel policy works perfectly with our travel style. 
Image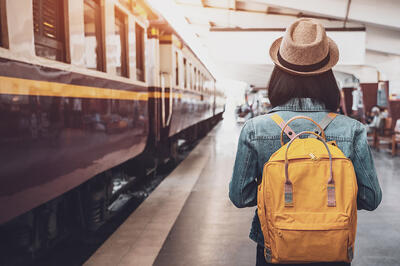 Budget travelers could also benefit from investing in an annual travel plan. If you are careful about your vacation spending, then the small investment to protect your hard-earned vacation should be a priority. 
What's covered in regards to cruising?
When it comes to cruising, your biggest worry should be an onboard medical emergency. While all cruise ships are equipped with medical facilities and qualified doctors to care for you, the cost is typically out of pocket. Even your normal health insurance would likely not cover any care you receive onboard. 
As we mentioned earlier, medical evacuations are also wildly expensive from cruise ships. While you will likely never need this coverage, in the event that you do, you would owe hundreds of thousands of dollars. 
Image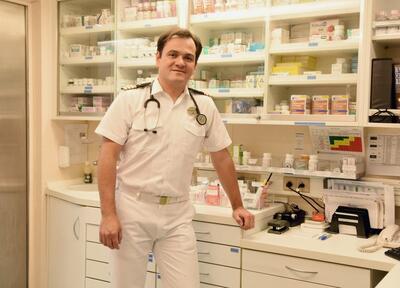 In the event of a medical emergency onboard or if you need to be evacuated from your cruise ship, you can be covered through an annual travel insurance plan. 
Those who fly to the cruise ship port will also be covered for baggage delay, which can be a huge issue for cruisers. If your baggage does not arrive in time for your cruise departure, you might need to purchase necessary items to bring onboard with you. Baggage delay coverage would reimburse those out-of-pocket expenses. 
Although the pandemic started an onset of extra booking flexibility for cruises, it seems that cruise lines are phasing out their flexible cancellation policies. With an annual travel insurance plan, you can get reimbursed for nonrefundable trip costs if you need to cancel or interrupt your planned cruise (as long as it's a covered reason). 
Image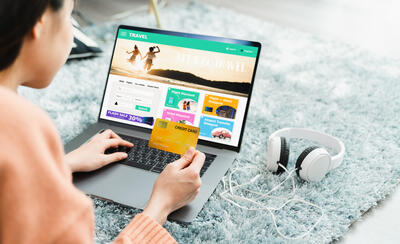 Some annual travel insurance plans even include epidemic coverage now, which means you will have some protection if your trip is impacted due to COVID-19 (or other epidemics). This is a great bonus for coverage, as we all know how travel can be immensely impacted due to disease. 
There are plenty of companies that offer annual travel insurance plans, so be sure to research what's exactly covered before you purchase a plan. 
What else is covered?
Although cruising is my preferred way to travel, I do love to travel outside of cruising as well. In this case, you'll have extra travel benefits through an annual travel policy.
Here's a list of all the coverage you can receive through an annual travel insurance plan:
Emergency medical benefits
Emergency transportation benefits
Travel delay benefits
Rental car damage/theft benefits
Baggage delay/loss/damage benefits
Trip cancellation benefits
Trip interruption benefits
Change fee coverage 
Business equipment coverage
Loyalty program redeposit fee coverage
Travel accident benefits
24-hour hotline access for emergencies