Are you looking to travel on one of the most "fun ships" at sea? Or do you want a vacation that has a little more glitz and glam? If you're looking for a breakdown of Carnival vs. MSC cruises, let us help! We've compiled information on food, cabins, price, activities, and more for these two lines to help you make the most informed decision for your cruise vacation.
Overall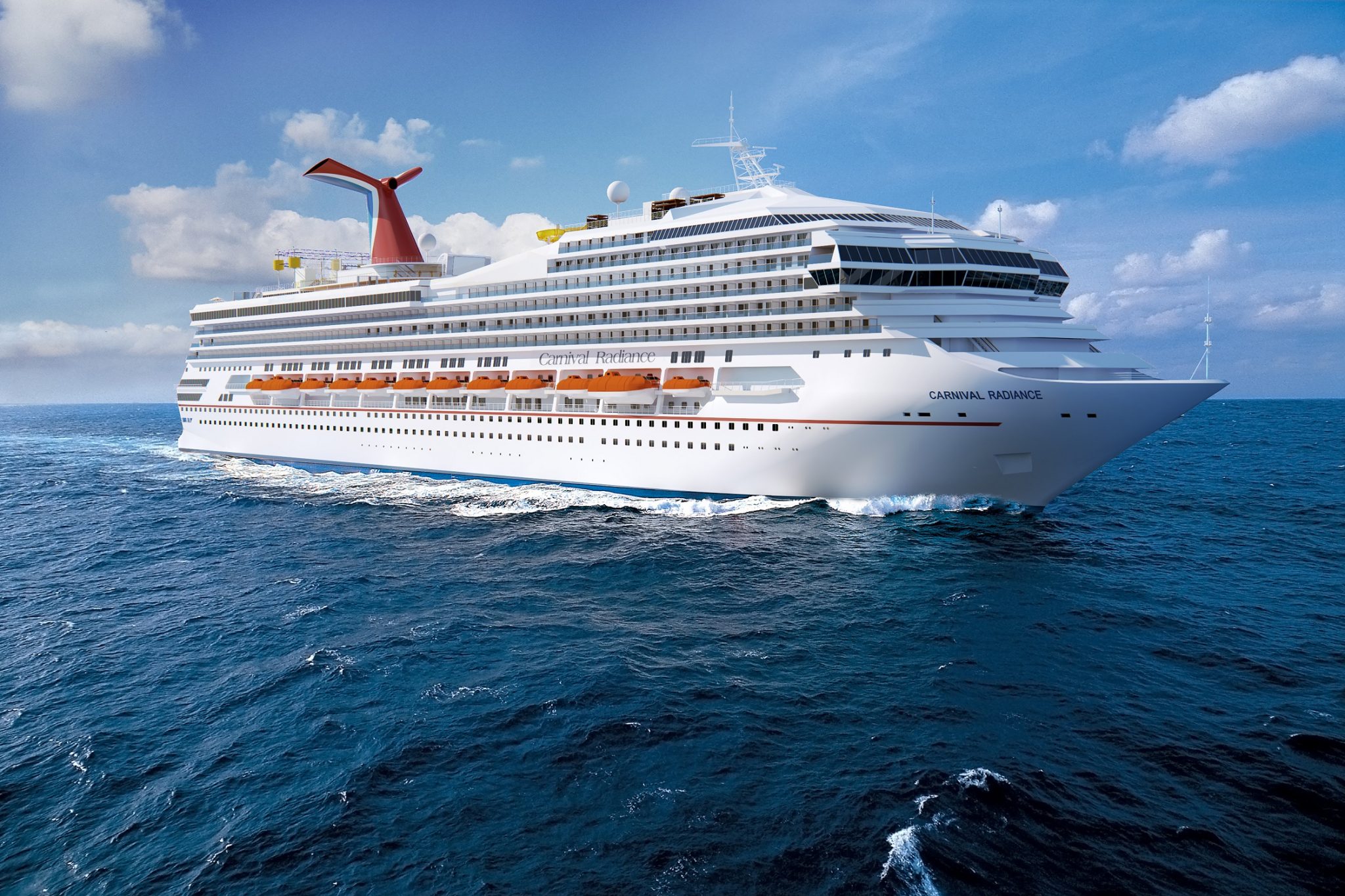 Both cruise lines' atmospheres are upbeat and lively. They're solid choices for families, but they also include plenty of onboard activities for all ages.
Carnival is a great line for passengers who don't take themselves too seriously, which is why they say they have the most "fun ships" at sea. These ships feature casual, affordable fun, and daring additions to its newest ships. These additions include IMAX movie theaters; SkyRide aerial recumbent bikes suspended above the outer decks; and BOLT, the first roller coaster at sea.
Recently, they have taken an initiative to upgrade some of their older ships with the Fun Ship 2.0 program. Just because you're sailing on an older ship doesn't mean it won't be retrofitted with some of Carnival Cruise Line's newest dining and entertainment options!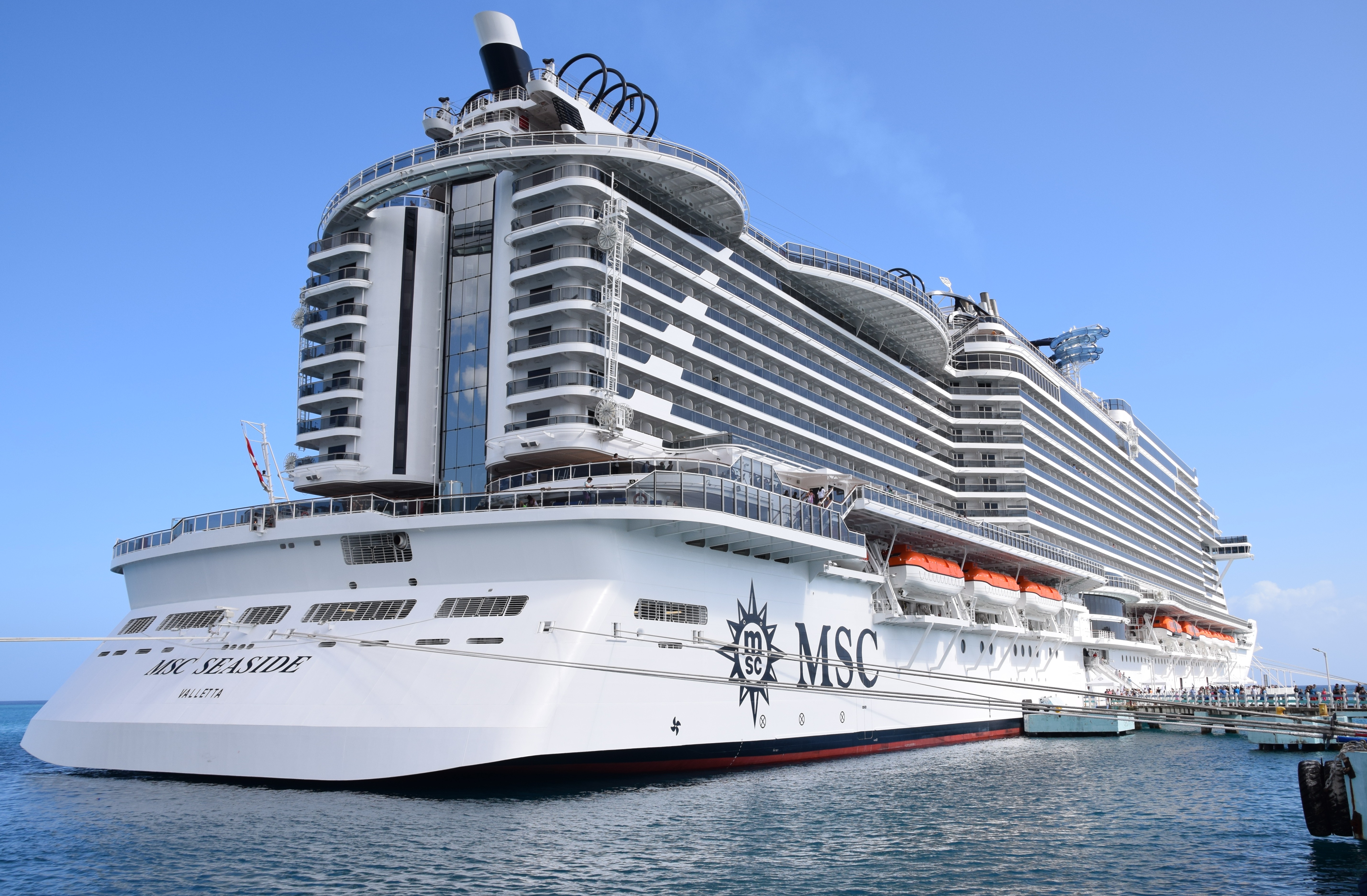 MSC, on the other hand, offers a more glitzy experience. Fine art and Swarovski crystal staircases lend themselves to an elegant -- but still fairly casual -- atmosphere. It's important to note that the line has some ships designed specifically with North Americans in mind, but it has a largely international cruiser base, with vessels often making key announcements in several languages and serving up leisurely meals that can take hours.
Additionally, MSC Cruises prides itself on adopting the latest in onboard technology, from in-cabin virtual assistants that can give you the latest news or weather reports to apps and digital signage that prevent you from getting lost onboard and allow you to make reservations for dinner and shows.
Food
Both lines offer free meals for breakfast, lunch and dinner in the onboard self-service buffets and waiter-served main dining rooms.
Carnival passengers can opt for set-seating (fixed dining time at the same table every night) or flexible (eat any time between set hours at any table that's available) options when they eat in the ships' main dining rooms. MSC also offers these choices, but only to cruisers who pay for the privilege (See the "Cabins" section below for information about MSC's experience tiers).
Cruisers will also find plenty of alternative eateries on the ships in both lines' fleets.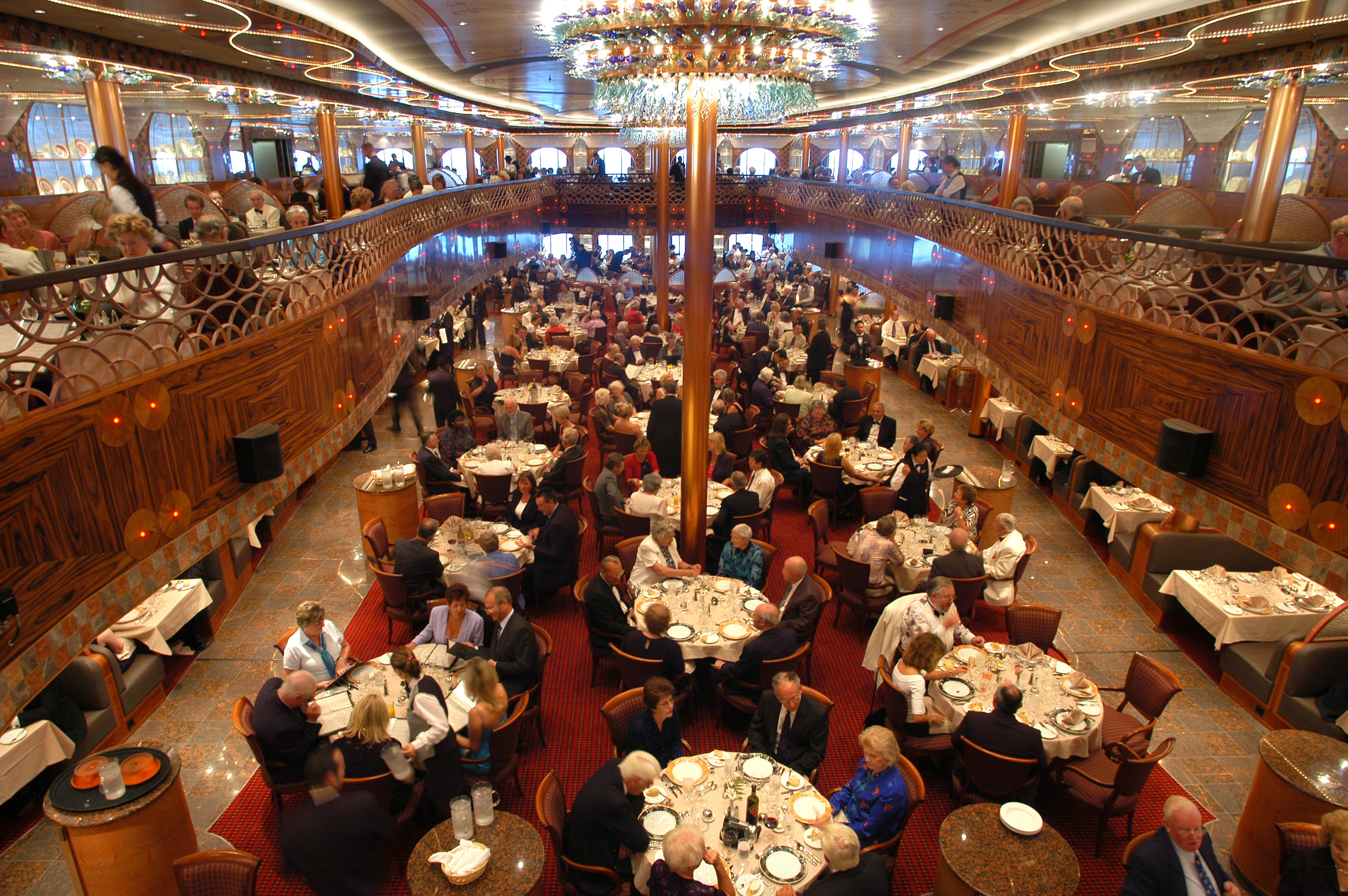 The lines differ when it comes to the total number of options available and how much extra it'll cost you.
In general, MSC has fewer alternative speciality dining options. However, the food is excellent, particularly on newer ships, which feature a steakhouse; pub fare; seafood and Spanish tapas in a partnership with chef Ramon Freixa; Asian-fusion, hibachi and sushi with a menu designed by chef Roy Yamaguchi; and gelato, crepes and a variety of fun beverages from a link-up with Italian chocolatier Venchi.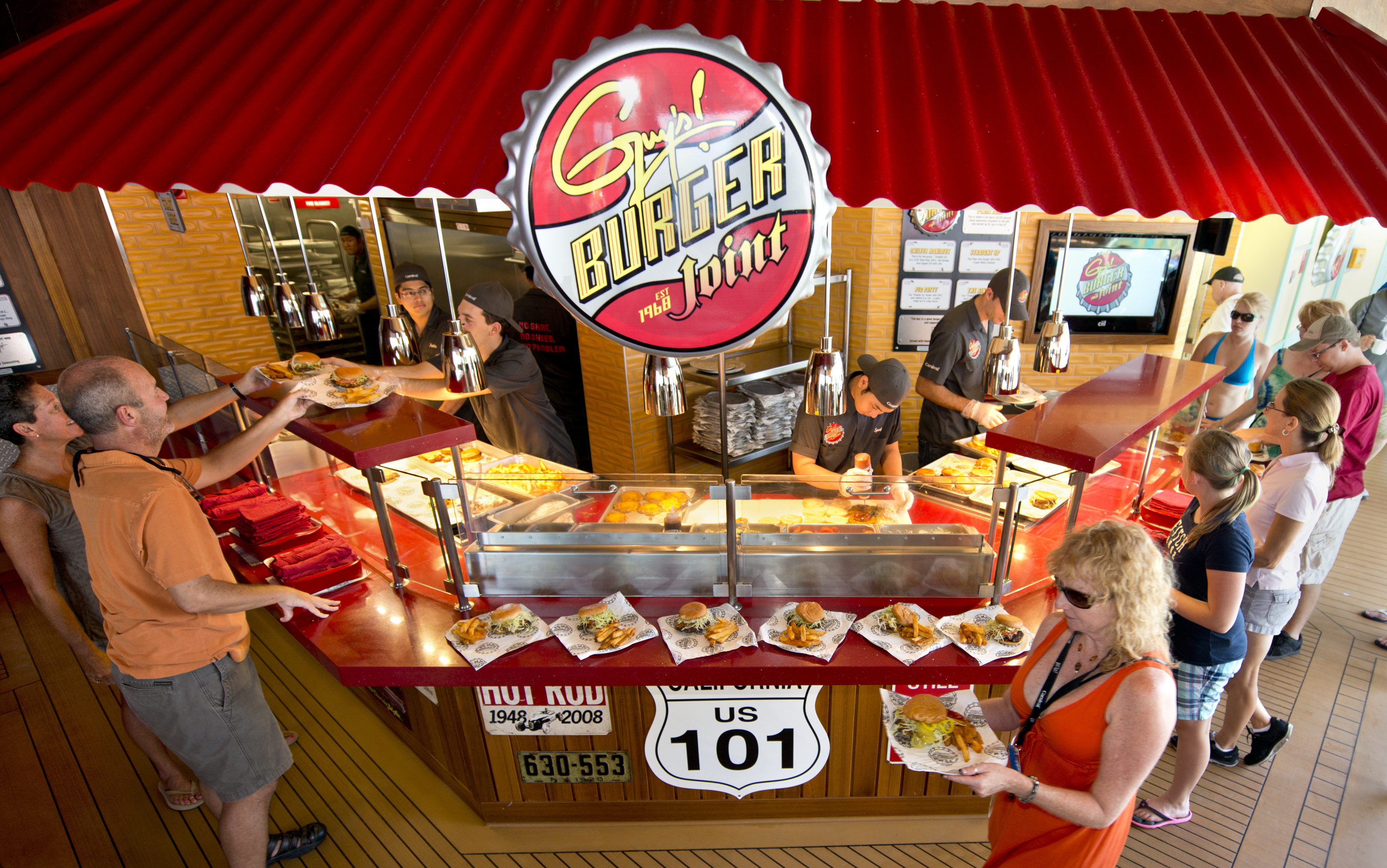 Carnival's has a wider variety in complimentary options, including fantastic burritos and pizza, as well as indulgent Guy Fieri burgers and BBQ. If you want to splurge, you'll find a steakhouse, Asian cuisine, pub grub, and speciality coffees. The line also boasts an impressive -- but pricey -- Chef's Table experience that's open to an extremely limited number of passengers.
Cabins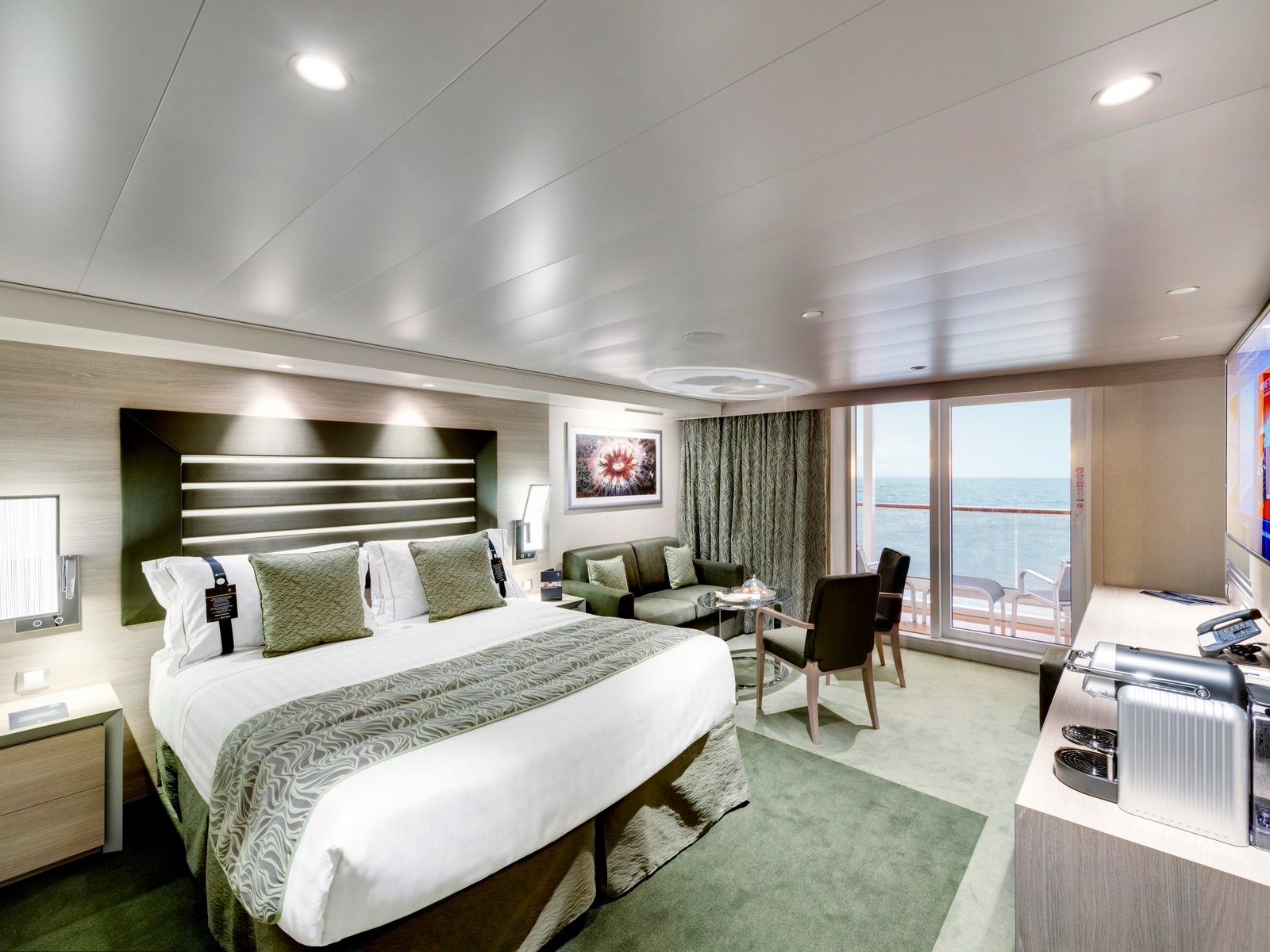 With so much to do onboard, it's likely you won't spend too much time in your cabin, whether you choose MSC or Carnival. Even so, passengers should still weigh their accommodation options.
Both cruise lines provide passengers with well-appointed cabins, but Carnival is generally known for having some of the most spacious staterooms afloat, even at the most basic level. On the other hand, staying in an MSC cabin means you'll be surrounded by fine furnishings and elegant decor. 
Carnival also offers connecting cabins for groups and families, but where these accommodations shine is on the line's latest vessels, which offer Family Harbor rooms. They aren't available at the suite level, nor are they outfitted with splashy amenities, but they do provide access to a dedicated family lounge. Carnival's Excel Class is home to some of their best suites. 
For its part, MSC does have a selection of cabins for families or other groups traveling together, but in order to choose those staterooms, passengers must book a higher-tiered experience.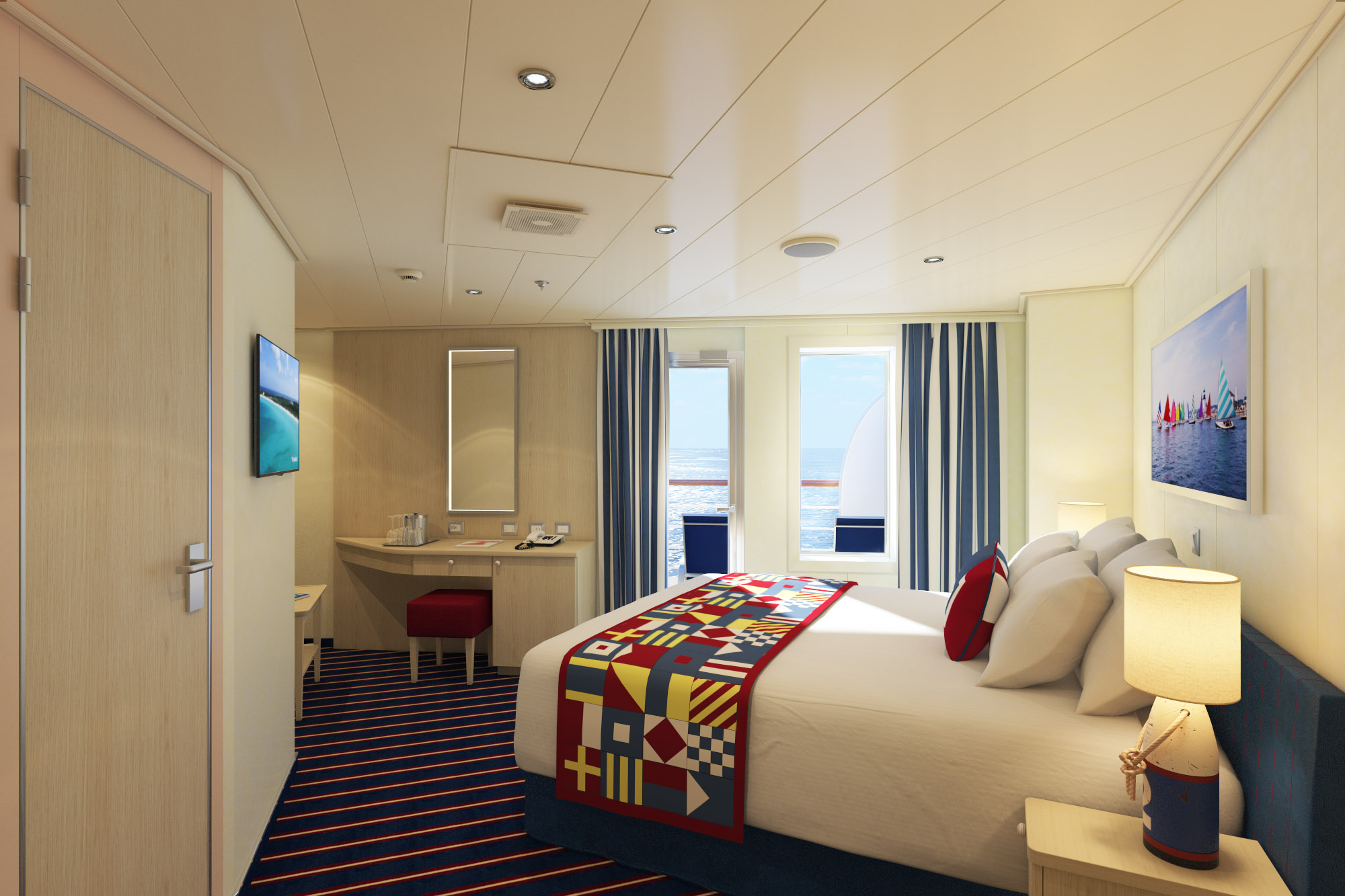 What we mean by "higher-tiered experience" is that cruisers must choose from a list of four different levels of inclusion -- Bella, Fantastica, Aurea and Yacht Club -- for their sailings. Those levels determine whether travelers are allowed to choose a cabin type or a dining time (or flexible dining). The tiers also offer additional perks like spa discounts and priority boarding.
Bella, the most basic and least expensive, means passengers are assigned a cabin and a set dining time and receive no additional perks. The most lavish (and, of course, pricey) is Yacht Club, which is tied to an exclusive enclave of private cabins with the same name.
Yacht Club staterooms offer a ship-within-a-ship experience via access to restaurant, pool and lounge areas that are reserved for Yacht Club passengers only. Yacht Club accommodations are some of the largest and most impressive at sea, offering concierge and butler services, priority embarkation and disembarkation, and free alcoholic beverages within the Yacht Club area.
Things to Do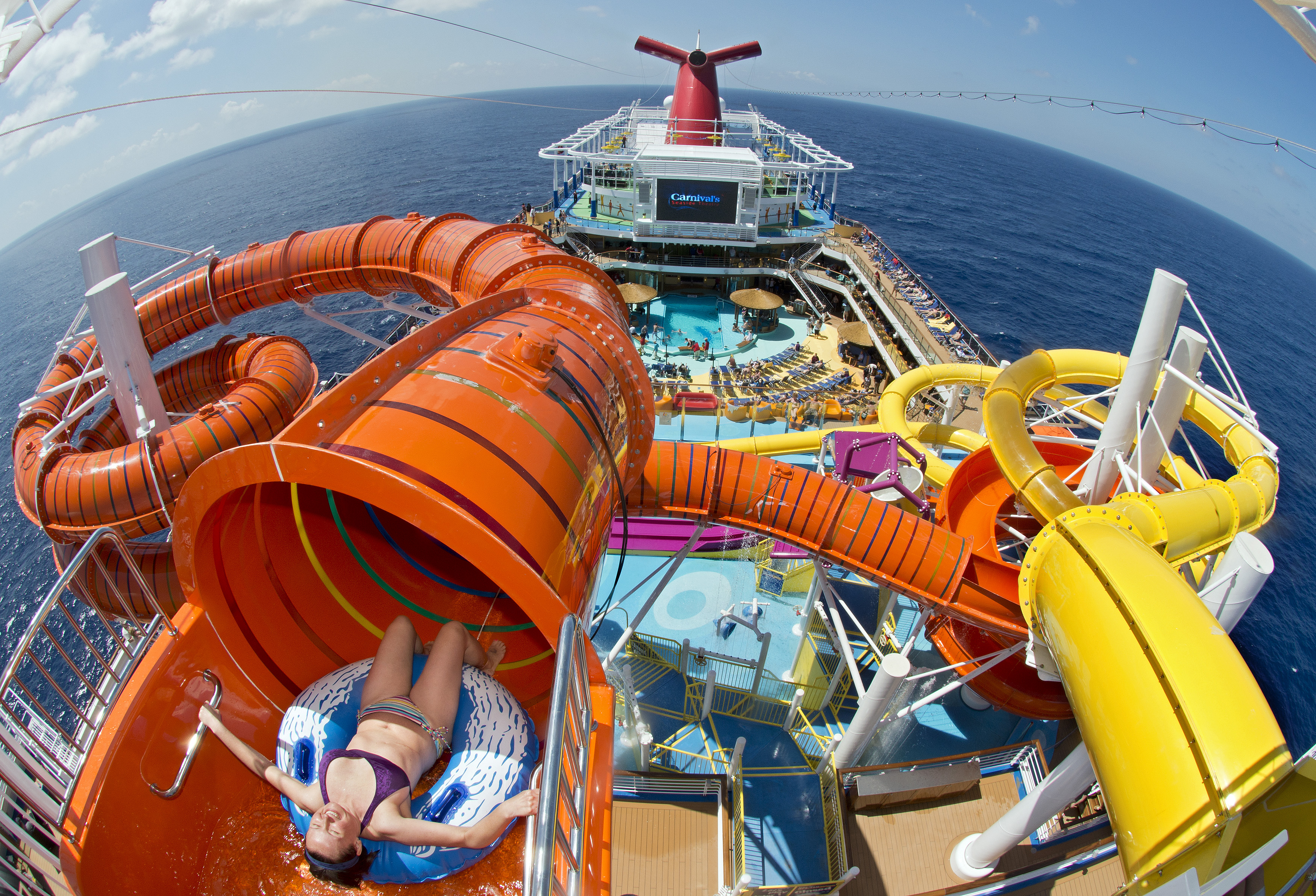 Whether you'd rather relax on vacation or you want to be active onboard, you'll find what you're looking for with Carnival Cruise Line or MSC Cruises. Both offer plenty of quiet places for reading, sun decks for perfecting your tan, spas for treatments like facials and massages, and areas just for adults if you want some time away from the kids.
There are several differences between activities on MSC Cruises vs. Carnival. In general, MSC drops jaws with its nightly entertainment, while Carnival offers a constant happy-go-lucky party vibe where poolside belly-flop contests are the norm during the day and adult scavenger hunts are a raucous hit at night.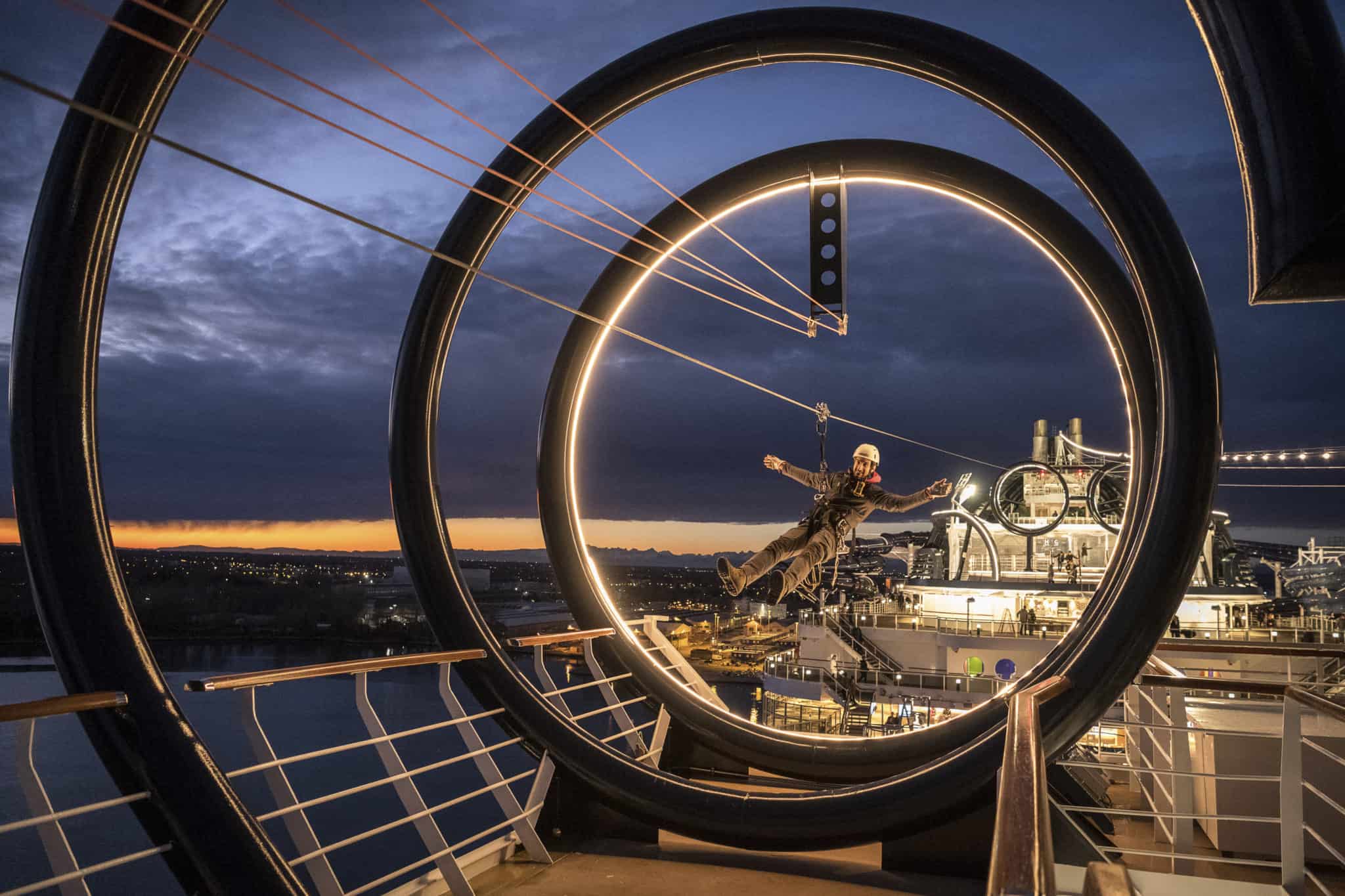 MSC features dual ziplines on its newest vessels; although they weren't the first ship-based ziplines, they are the industry's longest. Riding them comes with an added fee, however, as do other daytime activities like bowling, 4D cinemas and billiards. Carnival's gratis adrenaline-pumping activities include the aforementioned ropes courses, the first roller coster at sea, and SkyRide, which are found on newer vessels.
Additionally, both lines have packed daily schedules filled with trivia, bingo, movie screenings, dance lessons, port talks, shopping opportunities and live music. Further amenities -- like fitness centers, for-fee arcades and nightclubs with DJ-spun music -- allow cruisers to make their own fun without a schedule.
Further, Carnival presents a variety of game shows, including "Battle of the Sexes," and the "Love and Marriage Game." It also presents specially branded "Hasbro, the Game Show," which offers family fun in the way of life-size board games like Connect Four and Yahtzee, which are played on stage in the theaters on select ships.
You'll find plenty to keep yourself busy outdoors during the day, too, with both lines providing at least one pool (but usually two or more) on every ship, along with children's splash areas, mini-golf courses, jogging tracks, and basketball courts on most vessels.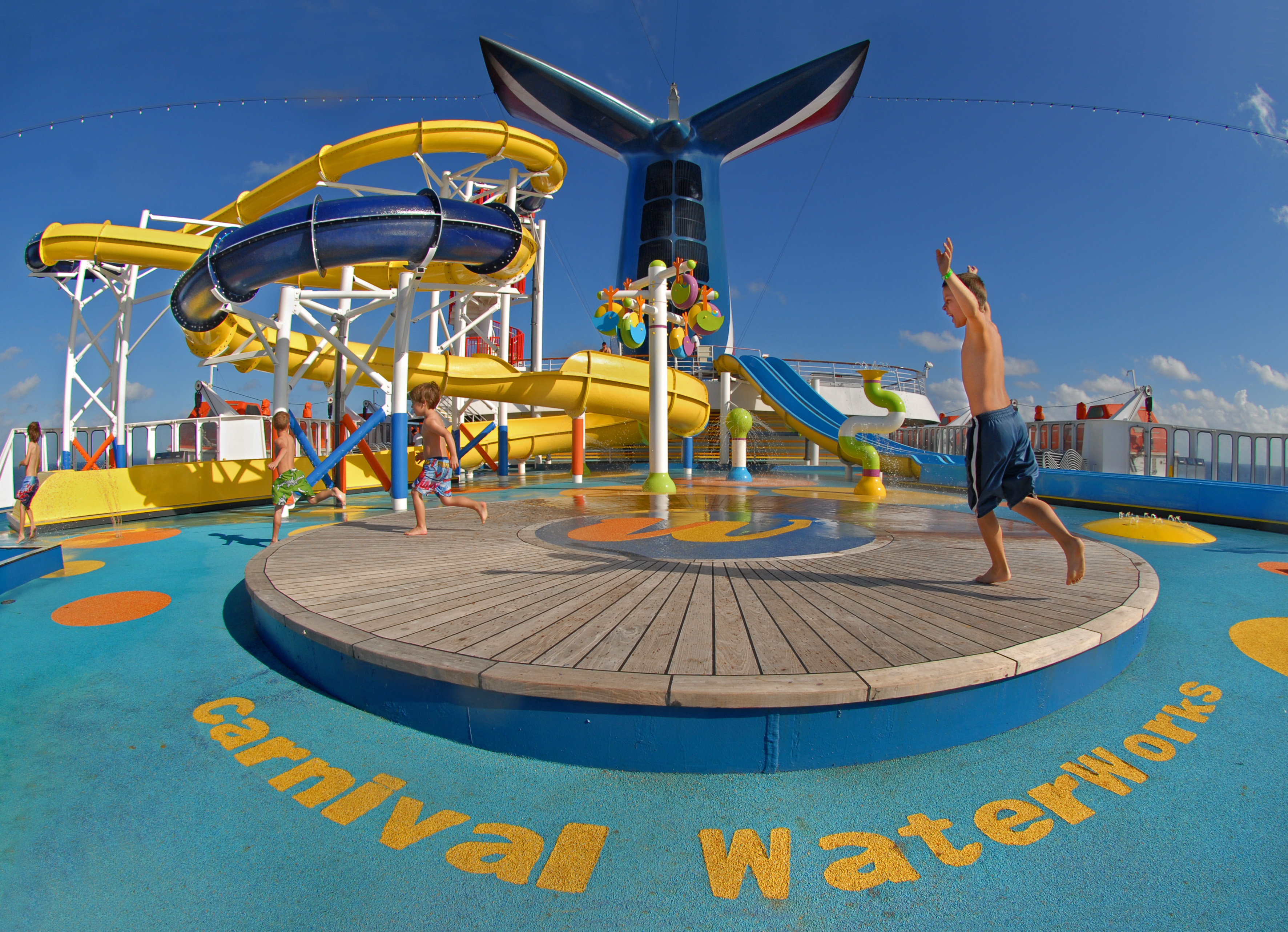 Both cruise lines have also included water slides on the top decks of their most recent ships. Depending on the ship, Carnival's WaterWorks might include two racing slides, a winding slide with twists and turns, or a funnel-style slide -- or a combination thereof.
Meanwhile, MSC's latest ships are outfitted with up to four slides: a standard slide, two racings slides and a fourth one used for "slideboarding," which puts riders on a board that allows them to push buttons corresponding with lights that flash inside the slide as they're gliding through it (sort of like a video game).
After dinner, Carnival does well with its comedy shows, hosted in the Punchliner Comedy Club. An R-rated show usually follows a family-friendly version on nights when comedy is scheduled. The line also puts on Playlist Productions shows -- song-and-dance revues with fun sets, elaborate costumes and storylines that incorporate around well-known musical hits.
However, nothing beats MSC when it comes to sheer wow factor. Although the entertainment on most of the line's North America-based ships caters to an English-speaking audience (read: you can expect more comedic performances because the dialogue doesn't present an issue with language barriers), many of the line's vessels sail in the Mediterranean, which means the passengers are more diverse, hailing from a number of countries that speak different languages.
As a result, MSC focuses largely on entertainment that requires few words: magic, acrobatics, contortion and music. Loose storylines are overshadowed by lavish costumes and scenery, especially on ships where the line's partnership with Cirque du Soleil creates a visually stunning experience for cruisers.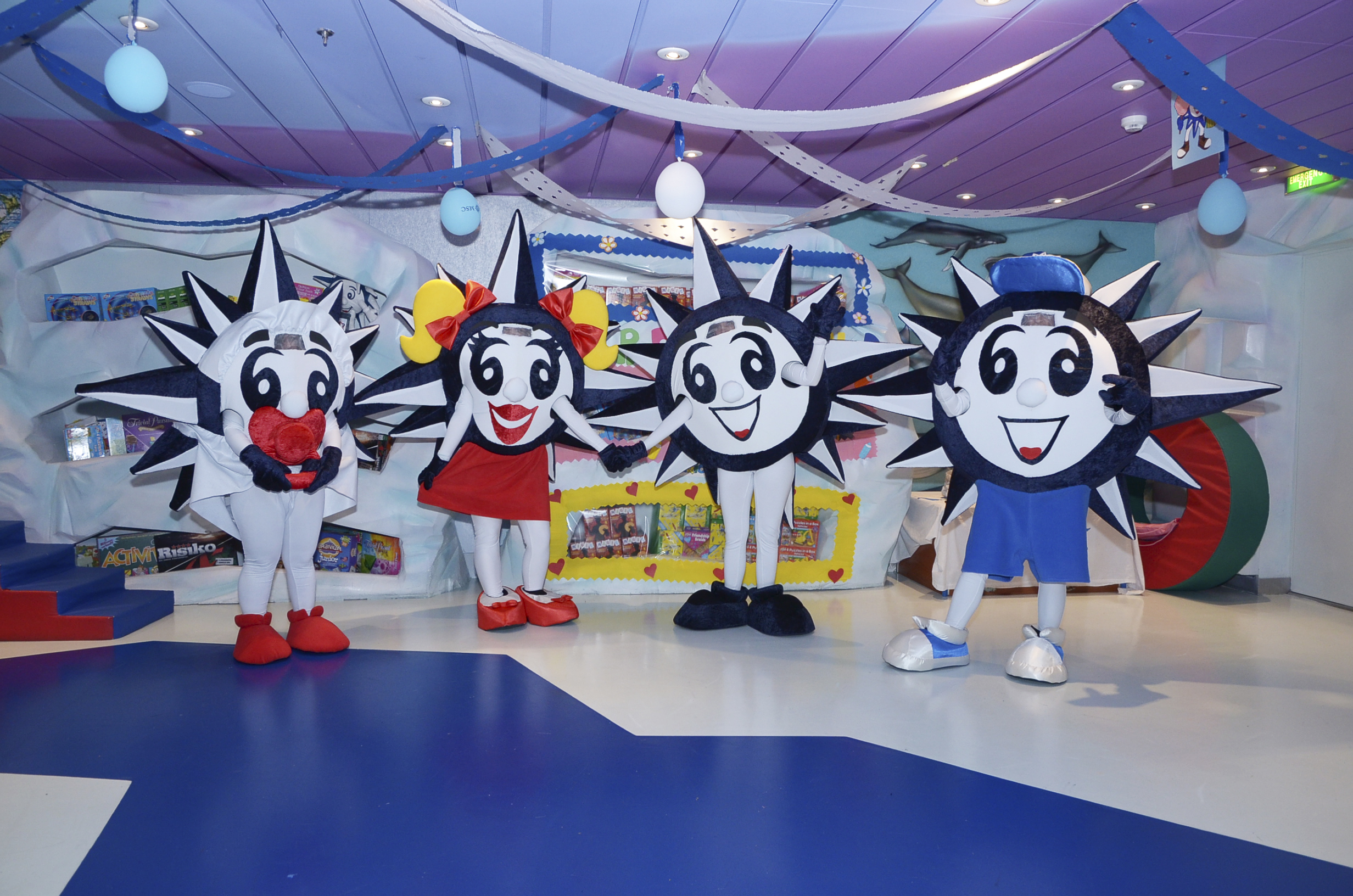 For children, both Carnival and MSC have created clubs with plenty to keep the youngest cruisers busy and entertained. Both feature complimentary daytime activities like game play, story time, scavenger hunts and dance parties. Carnival Cruise Line offers Seuss at Sea, which allows children to enjoy parades, stories, arts & crafts, and breakfasts all themed with Dr. Seuss characters. 
MSC also features Doremi (pronounced "doh-ray-mee") and friends characters and partnerships with LEGO and Chicco.
Price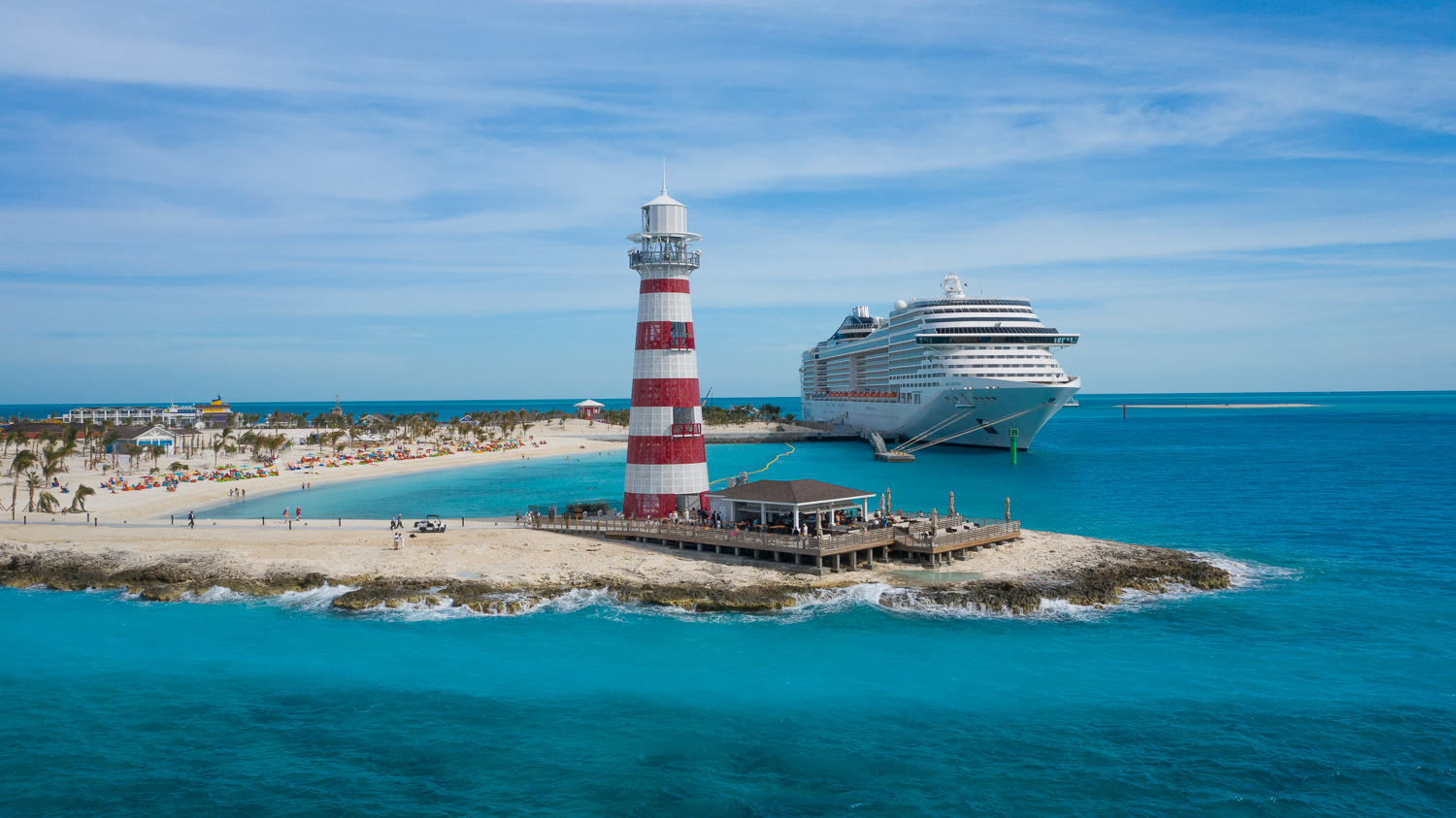 Prices for both lines vary based on several factors, including ship, destination, cruise length, cabin type and add-ons. With either line, you'll find more expensive pricing on newer ships, particularly if you book a suite.
Although both cruise lines allow cruisers to sail on tight budgets, MSC has a larger number of ships sailing internationally than Carnival, so it's difficult to do a fair comparison of pricing across the board. While Carnival excels with its largely spacious and simple cabin layouts, MSC is known for its tiered pricing, which allows passengers to select how many add-ons they'd like to include with their cruises.
Although you'll pay fees for extras with both lines, Carnival includes more in its fares in terms of dining and activities, allowing cruisers to use its ropes courses and SkyRide for free, while MSC charges for zipline use, as well as things like billiards, bowling and the Formula One racing simulator. Carnival also does not charge for the privilege of selecting dining times or opting for flexible dining.