One of the best aspects of cruising is that they are, for the most part, a budget friendly vacation. 
The base fare of any cruise line you choose will include lodging, select food and beverages, transportation between ports, and entertainment. You could essentially pay just the base fare and still have a wonderful vacation. 
And while there are many cruise tips and tricks to help make sure both experienced and first time cruisers alike get the most out of their vacation, it is important to know the best ways to save money when it comes to planning your trip, as well as once you get onboard. 
Here are 16 tips to help you save money when planning your cruise. 
1. Book your cruise as early as possible
Image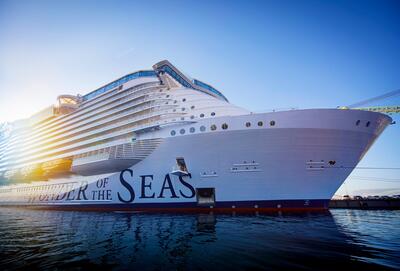 The cheapest rates are often found as soon as cruise lines release their itineraries. If there's a specific ship or itinerary you have your eye on, the safest bet is to book it as early as possible. As staterooms fill up, prices are raised. 
That being said, it also helps if you can be flexible in your booking and take a cruise during the off season. In the Caribbean, this means sailing during hurricane season, as well as January through March. If you're looking to cruise to Alaska, check out sailings that depart in April, May, and October. 
You'll often find cheaper rates if you're willing to sail on older ships or shorter itineraries, too. 
Last minute rates are not always guaranteed. Even if they are, you might find that travel expenses make it just as expensive as if you booked earlier in advance. 
2. Go for an interior cabin
Image
Unless you plan on spending a lot of time inside your cabin, choose an interior stateroom; they are the cheapest accommodation option and have the same basic amenities as ocean view and balcony cabins, such as a television, mini-fridge, and safe.  
This is a great option for those looking to cruise for as cheap as possible or for those who are looking to make the most out of their cruise budget. A cheaper stateroom might allow you to spend extra on shore excursions or speciality dining. 
Whatever the reason may be, you'll still be able to access the same amenities throughout the ship as everyone else, excluding those specific to suite-only guests. 
3. Select a guarantee rate
Image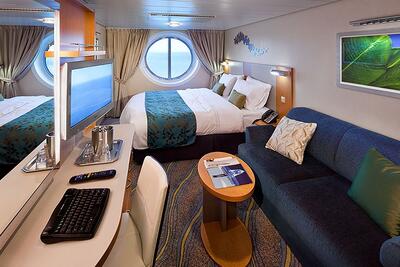 If you aren't picky about cabin location, I'd recommend allowing the cruise line to choose your stateroom.
Choosing a guarantee rate for an interior cabin is most likely going to be the cheapest option available. However, guarantee rates for an ocean view room can be the same price as selecting an interior cabin in advance. In other words, you could get a cabin with a view for roughly the same price! 
Most of the time, you won't get an assigned cabin until close to your sail date, so this could mean receiving a cabin in an "undesirable" location, such as below the nightclub or pool deck. If you're willing to take the risk, this is a great way to save some money when cruising. 
4. Utilize bid programs
Image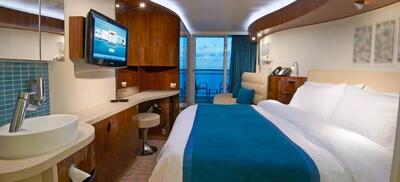 Four mainstream cruise lines -- Norwegian, Royal Caribbean, Celebrity, and Princess -- offer bid programs that allow you to choose a price and bid against other fellow passengers for stateroom upgrades.
On my last Royal Caribbean cruise, we bid $140 to move from an ocean view cabin to a neighborhood balcony, which successfully saved us more than $400! We only offered $10 more than the minimum bid per person, too. 
The major downfall of this is that nothing is guaranteed, so make sure you're content with the stateroom that you initially booked. 
5. Pack all toiletry essentials (plus some extras)
Image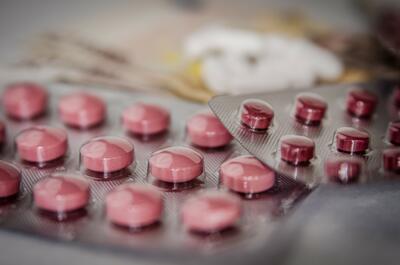 Be sure you pack all of the toiletries and medication you may need. 
If you forget something, you'll have to pay a premium for it onboard. It's also important to note that cruise ships don't have full pharmacies, so your selections are pretty limited. 
I would recommend packing the following:
Pain killers (Ibuprofen, Motrin, Tylenol, etc.) 
Band-aids
Antibiotic ointment (Neosporin) 
Hydrocortisone (especially if you are going to ports where you'll be spending time outdoors and could get bug bites)
Feminine hygiene products
Dramamine 
Cold/flu medication (DayQuil/NyQuil, Tylenol Cold + Flu Severe, etc.)
Cough drops (Ricola, Cepacol, etc)
Toothbrush
Toothpaste
Deodorant 
Shaving cream 
Razors
And, of course, lots of sunscreen!
It is better to be prepared than to have to pay extra for a medication or product that you have stuffed in a cabinet or drawer at home! If, however, you find yourself in a position where you need that forgotten item, shopping at a drug store in port will be cheaper.
6. Routinely check the price of your cruise
Image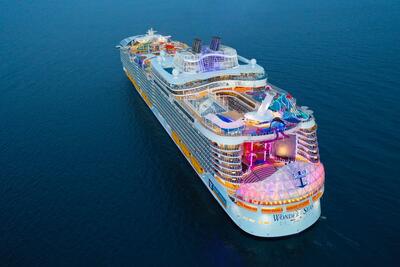 If you find that the cruise fare has gone down after you booked, most cruise lines will adjust your rate to honor the lower pricing. 
While still onboard my last Royal Caribbean cruise, I booked a sailing for next May. By frequently checking the price online, I was able to call and save $200 when I noticed that the fare dropped!
However, note that most will not adjust after final payment, so it's important to read up on your cruise line's specific policies and pay off your cruise as slowly as possible. 
7. Utilize the cruise line's online planning portal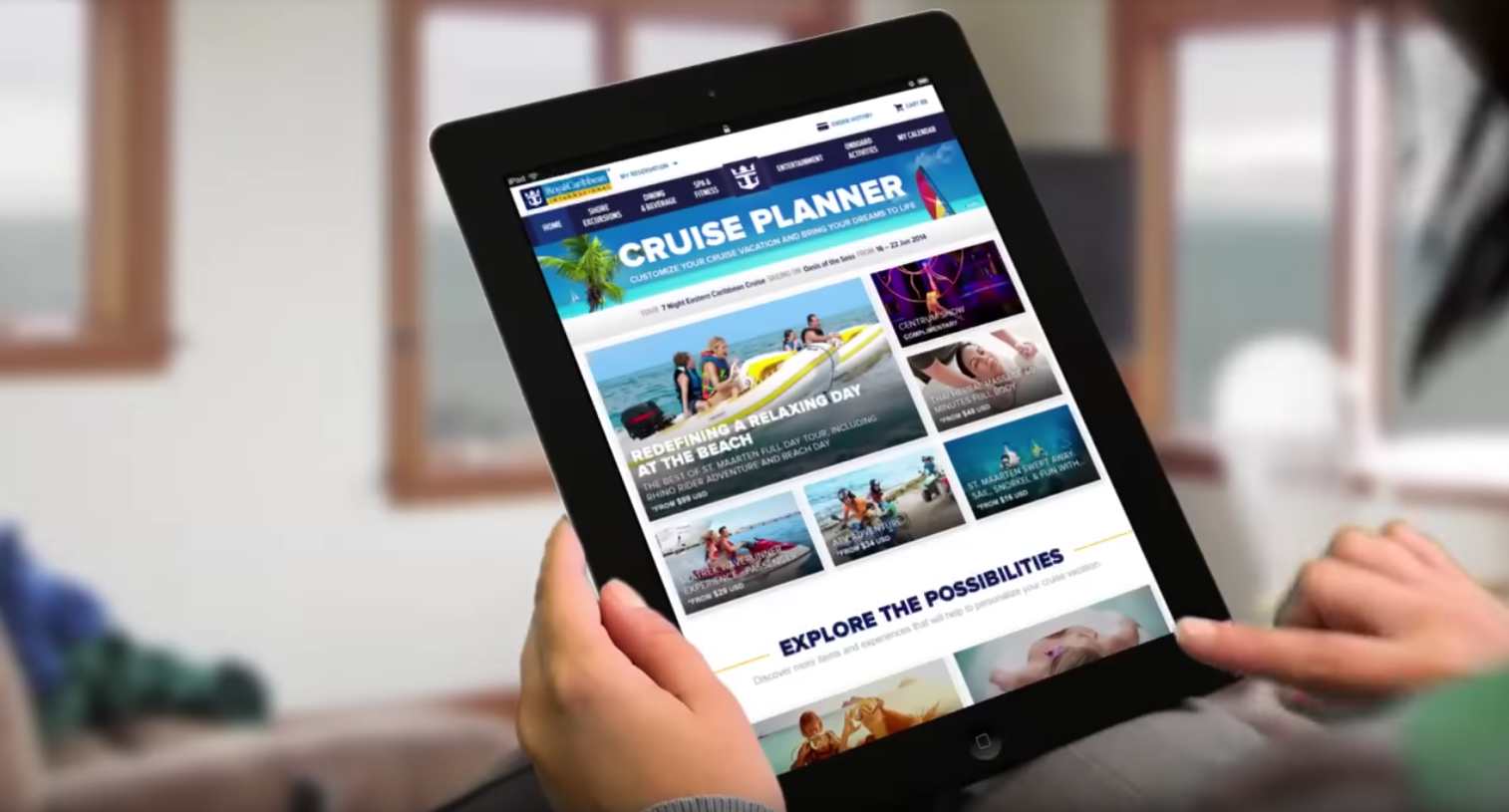 Once you've booked your cruise, you'll gain access to the cruise line's online planner. Here, you can book dining reservations, shore excursions, onboard wi-fi, and other add-ons in advance.
While booking in advance means you'll be able to have as much of a hassle free vacation as possible, it will often save you money, too. Depending on the cruise line, you might be able to receive 10% to 35% off the onboard prices of speciality restaurants, drink packages, shore excursions, and wi-fi. 
Carnival, for instance, offers a 10% discount on the Cheers! Beverage Package if purchase prior to embarkation. 
Additionally, Royal Caribbean often allows guests to bundle beverage and wi-fi packages together for additional savings. 
8. Skip specialty dining on your first or second cruise (or look for specials)
Image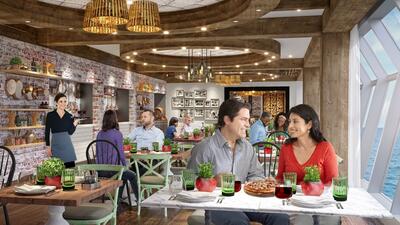 The base fare for all cruise lines includes a variety of complimentary options. If it is your first or second time cruising, you can still get the full experience without splurging on specialty dining. In theory, you could board the ship and not pay a penny extra for food, especially if you plan to eat before disembarking at ports of call. 
That being said, some cruise lines offer dining packages that will allow guests to enjoy multiple restaurants for a flat fee.
Royal Caribbean, for example, offers a package that allows guests to dine at their signature steakhouse Chops and another venue of their choosing for around $85 when booked in advance on the Cruise Planner. Plus, you'll also receive a 40% discount off bottles of wine under $100 and 20% off bottles above $100 during the two meals. 
Another tip is to book specialty restaurants for lunch. Choosing to dine at Chops for lunch will incur a cover charge of $29.99 per person, while dinner costs over double: $64.99 per person. 
9. Bring cash with you for ports of call
Image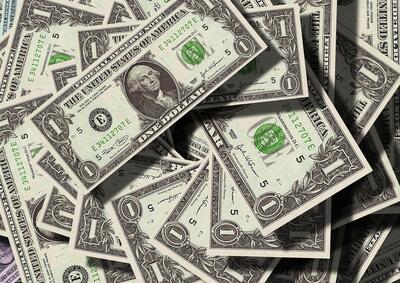 When you are on the ship, you'll be able to charge everything to your onboard account through your cruise card. This, however, won't work when you disembark in ports of call.
Taxi drivers and local vendors selling souvenirs won't always accept credit cards, and depending on which credit card you have, you might even be charged a foreign transaction fee. 
While cruise ships have ATMs, the fees can often be steep, so it is important to plan on bringing cash from home for incidentals.
10. Consider booking excursions through a third party
Image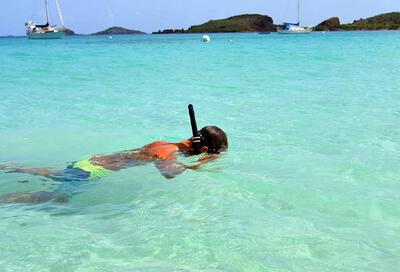 First, proceed with caution. All excursions booked through the cruise line guarantee your return onboard, even if there's a circumstance that delays your tour by an hour; they aren't obligated to wait on late passengers that book excursions with third parties.
I once booked a snorkeling excursion in Aruba through Pelican Adventures. It was only $50 per person, and while it included an open bar with snacks, it did not include roundtrip transportation to and from the port. This did not bother my travel party, though. A taxi was only an extra $10 each.
We had a great time and were able to get back to the ship with plenty of time to spare! However, we were not scheduled to leave Aruba until 11pm that evening, so we felt safe taking the risk. 
Booking independently can be a great way to save money on excursions that cruise lines charge extra for, but you need to know and evaluate the risks before you make that decision!
11. Buying (or not buying) a drink package
Image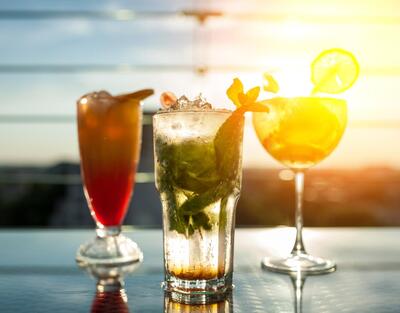 Rest assured you'll always have included drinks to choose from throughout the duration of your trip. All cruise lines include select beverages in your base fare. At the bare minimum, you'll have water, tea, coffee (both regular and decaf), lemonade, and select juices at breakfast. 
If you suspect you'll be drinking more than 4-5 alcoholic beverages per day, you might save money by purchasing a drink package. Drink packages often include more than just alcohol, such as soda, non-alcoholic cocktails, specialty coffee, and bottled water.
If, however, you are just buying a package for the convenience, you might end up spending more than you would if you were to purchase each drink a la carte. Plus, most mainstream cruise lines will allow guests to bring a certain amount of wine, champagne, or beer onboard with them. 
It's important to weigh your drinking habits in advance, so you can choose the best and most cost effective decision for you. 
12. Put your phone in airplane mode
Image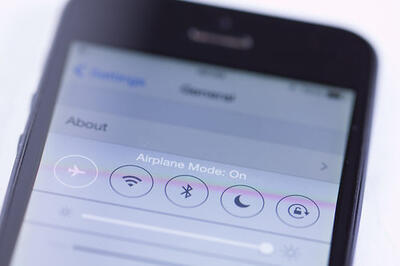 One of the biggest mistakes a first time cruiser can make is forgetting to put their phone on airplane mode. 
If you don't, you'll receive an unpleasantly high roaming bill from your cellular carrier. 
Another way to save money is by opting not to purchase cruise line internet packages. If you can, utilize the free wi-fi in ports of call or purchase one internet package and share it amongst your travel party, unless there's a specific reason that someone needs to stay connected the entire time. 
13. Book spa treatments onboard 
Image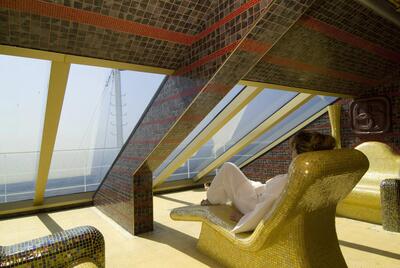 Once you board the ship on embarkation day, head over to the spa. Not only will they often have discounts on same-day treatments, but you might be able to enter a raffle for free treatments throughout the cruise. 
Another way to save money on spa treatments is to book on port days. Since most guests will be going ashore, the discounted treatment prices are an incentive for guests to hurry back earlier or to simply remain on the ship.
14. Stick to beaches
Image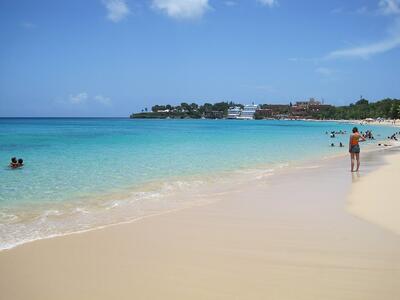 Excursions can be expensive, whether it's a zip line tour through the jungle or an all-inclusive beach day, but beaches are often a cost effective way to enjoy your day ashore!
To save money, consider taking a cab from the port to a nearby beach and renting lounge chairs for the day.
If you're docking at a private island, you can have a great day by just utilizing the complimentary amenities (i.e., buffet lunch and lounge chairs).
Pro tip: buy snorkel equipment at your local sports or big-box retail store before the cruise. You can use the equipment at multiple ports, rather than paying for it multiple times at different ports. 
15. If flying, don't rely on cruise line transportation to get to the port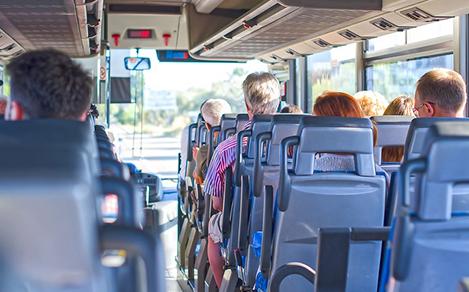 Booking round trip transfers from the airport with your cruise line might seem convenient, and while that may be true in certain circumstances, it is often much more costly. 
The cheapest way to get from the airport to the port is public transportation. This, however, can require multiple transfers and take a considerable amount of time. If you're not up for that, try a ride share service (i.e., Uber or Lyft) or a taxi.
Instead of charging per person like the cruise line transfer, you'll only have to pay one price per vehicle. 
16. If driving, look for a hotel that offers parking to cruise passengers
Image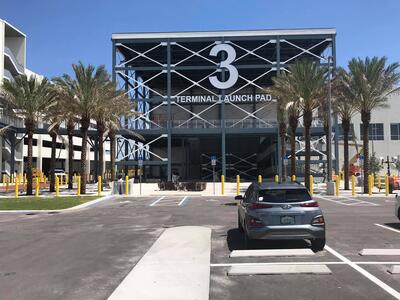 Whether you're driving or flying, you should try and get to the port the night before departure, especially if your drive is over five or six hours. 
It is no surprise that parking at the port can be expensive. Many hotels will allow cruisers to bundle discounted or free on-site parking with a pre-cruise stay. 
The Homewood Suites by Hilton Cape Canaveral-Cocoa Beach, for instance, offers parking for $10/day plus tax. In comparison, Port Canaveral charges $17/day plus tax. For a seven night cruise, this would save over $50!