My very first cruise was onboard the Disney Magic in 2005 when I was five-years-old. On the first night, my dad took me to a Cinderella meet and greet, and I made him return every night to see if she was there again (spoiler alert: she wasn't). 
It wasn't until 2014 that my family started to cruise more frequently. Growing up, my mother had some health issues that made most travel difficult. We loved cruising because she could rest during the day while my sister and I stayed active onboard. 
It was easy to help her navigate from the stateroom to the Main Dining Room and entertainment venues at night. While the drive from North Carolina to Florida was a bit painful, I'm thankful that we had the opportunity to create those memories with her. 
Image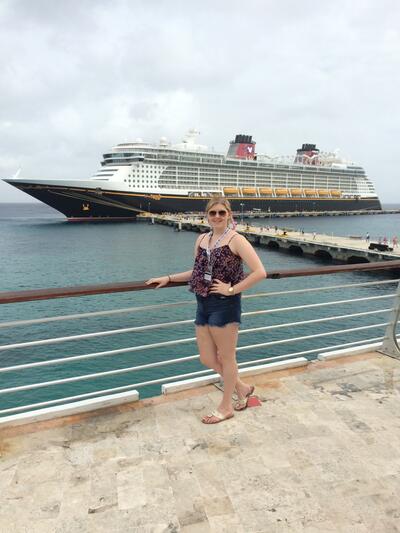 I often find myself wondering what my mom would think if she knew that I landed a job as a cruise blogger before even graduating with my Master's. I imagine she'd think it was a perfect fit.  
Here are 15 reasons why I fell in love with cruise ship travel, in addition to the fond memories of my childhood. 
1. The ability to do everything or nothing at all 
Image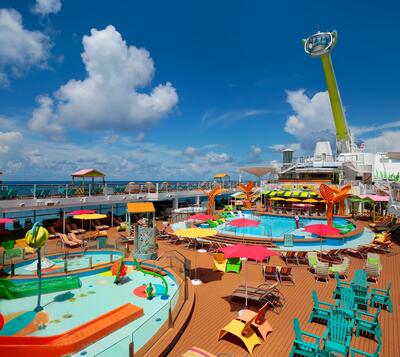 When on a cruise, I am not limited to enjoying my vacation in a single way. I can be as active as I want and spend the day zip-lining, playing mini-golf, rock climbing, or testing my horrible balance skills while surfing or ice skating. 
While some may find the daily schedules to be overwhelming, I think they help me maximize my time onboard. You don't have to attend each event or plan out every second of every day, but it's a nice guide for when you want something to do or see an activity that catches your eye! 
On the other hand, I can do absolutely nothing. There may be days where I find a seat on the pool deck and stay there with a fruity cocktail in hand until it's time to get ready for dinner.  
2. Sailaway jitters
Image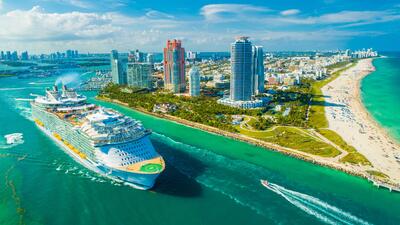 No matter what kind of vacation I'm taking, I always get pre-vacation jitters. With cruising, though, the excitement lingers a bit longer, from pulling up to the port and seeing the ship for the first time, to sailaway when you're watching the coast disappear behind the horizon. 
There's nothing that says "vacation" more than hitting up the top deck with a drink in hand while everyone's dancing and waving goodbye! I've always wondered what it's like to be riding on a jet ski while a mega ship sails by...
3. Budget friendly (or not, you choose!)
Image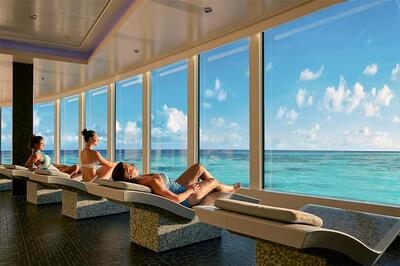 If you're trying to travel for cheap, cruises can be a great way to take a much needed vacation that'll make your wallet happy. Now that I am paying for my own vacations, this is important to me! 
The base fare of any cruise line you choose will include lodging, select food and beverages, transportation between ports, and entertainment. You could essentially pay just the base fare and still have a wonderful time!
On the other hand, you can add on specialty dining packages, book private tours while in port, and spend the week pampering yourself in the spa. If you're looking for the ultimate cruising experience, many ships have private sundecks and restaurants that are reserved exclusively for suite guests! 
4. Cruises satisfy everyone in my travel party 
Image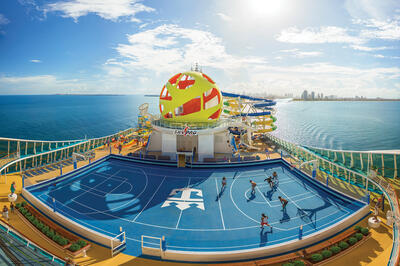 I usually like to stay a little bit more active while I'm on vacation. There's so much to do and never enough time to do it all! My dad, sister, and partner, however, like to be more relaxed. 
While on a cruise, I can (politely, of course) ditch them while they nap or sunbathe and do anything from hangout in the casino to get my hair wet on the waterslides. Our paths eventually cross, but there's never any pressure to want to do the same things the entire trip. 
This makes cruises great group and/or reunion trips! It allows those in the party who would prefer to spend their vacation relaxing by the pool or getting pampered in the spa to do so, while others stay breaking a sweat on the sports court or perusing the art gallery. 
5. Visiting multiple places during one vacation
Image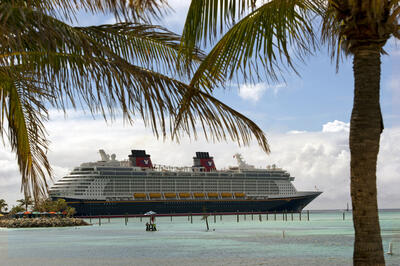 While the time spent in port is not enough to master the lay of the land, it is enough to get a taste of what each place has to offer. 
In the Western Caribbean, for instance, you can spend one day exploring ruins in Mexico, another day climbing a waterfall in Jamaica, and finally relaxing on a beach in Grand Cayman or the cruise line's private island. Each port offers new, unique experiences! 
On my upcoming European cruise, I get to cross off three "bucket list" destinations of mine in one week: Rome, Santorini, and Mykonos! 
Since you visit multiple places in a single week, you may find somewhere that you are particularly fond of and want to plan an extended stay for your next trip!
In 2016, my family went on a Disney Cruise that included a stop in Grand Cayman. We ended up going back for a full week a few years later because we loved it so much!
6. Unpacking once
Image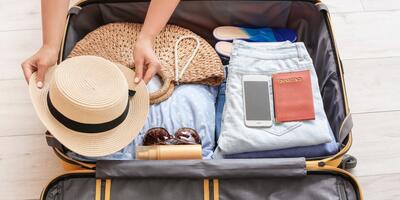 I recently got back from a weeklong trip to Europe where we spent three nights in Zürich and four in Paris. We didn't even bother to unpack while in Switzerland, so we were living out of our suitcases for the first half of the trip (not ideal when you're an overpacker like me).
Even if you take a fourteen night cruise that visits multiple countries, you only have to unpack once and can get settled in quickly since you can do it the day you get onboard before sailaway! The rest of your trip is spent comfortably in your home away from home. 
7. The food
Image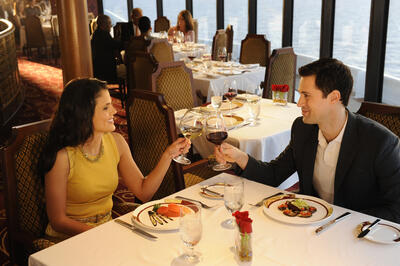 I love that I'm able to try new foods without worrying about fronting the bill for something I wasn't sure if I'd enjoy or not. I'm not a picky eater by any means (I just really, really hate mushrooms and most fish), but I'm hesitant about stepping outside of my comfort zone when a single entree costs $25+. 
I can order the appetizer or entree that I'd like to try and feel comfortable knowing that I can order something else if I don't like it. 
Honestly, I just like to eat good food, and I've seldom had a bad meal while onboard a cruise. It's so nice to spend a week indulging in three course meals and not having to worry about a massive kitchen clean up or shopping for groceries! 
8. Entertainment
Image
Between live music, Broadway style musicals, comedy and game shows, karaoke, dance parties, and high diving spectaculars, there's enough nightly entertainment to want to sleep the day away and stay up late. I'm never bored, and I don't think I could be even if I tried! 
I'm pretty sure I inherited my love of musicals from my mother, and we always enjoyed going to the shows while onboard together! We saw Chicago on the Allure of the Seas and Hairspray on the Oasis of the Seas. From what I can remember, Hairspray had everyone crying from laughing, especially due to the cast's ability to adapt to the technical difficulties that occurred. 
I have two upcoming sailings on the Symphony of the Seas, so I'm looking forward to seeing how Hairspray compares to when I saw it onboard over eight years ago. 
9. Crew members
Image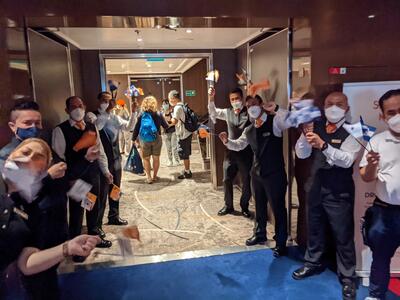 The crew members are part of what makes cruising so unique. I can't recall a single poor customer service experience while onboard. Nearly everyone will go out of their way to make sure you have a memorable trip. 
If you're kind, you might be surprised at the relationships you'll build. While sailing on the Allure of the Seas in May, my group had the most incredible server in the Main Dining Room. One night, he even surprised us with desserts that weren't on the menu!
10. Ocean views
Image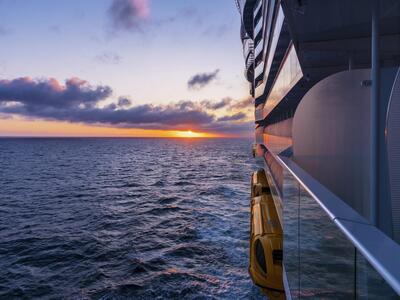 Skyline views have a special place in my heart, but ocean sunsets might be my favorite view of all-time. Nothing compares to watching the fiery orange sun sink behind the horizon while at sea; you can't experience that anywhere other than a cruise!
The deep blue waters are even mesmerizing during the day, especially the different hues of blue in the aft's wake. If I'm trying to read a book, I'll often find myself distracted starting out at the sea. I can read at home, right?  
11. Planning without planning
Image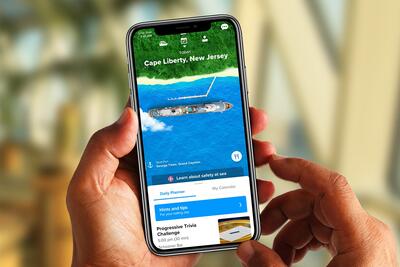 If you want to splurge on specialty dining, all you need to do is decide on what kind of cuisine you want. You don't have to worry about researching different restaurants and reading through endless Yelp and TripAdvisor reviews. 
If you want to see a comedy show, just pick which day and time works best for your schedule! No need to spend time looking at different venues or trying to find a restaurant nearby. 
The cruise lines' online planning portals make customizing your vacation as easy as ever. You can plan the perfect vacation without spending a lot of time actually planning it. This alone is a vacation for me, as I often feel like my entire life is planned living in New York and constantly have to worry about dining and show reservations. 
12. Never getting bored of visiting the same ports
Image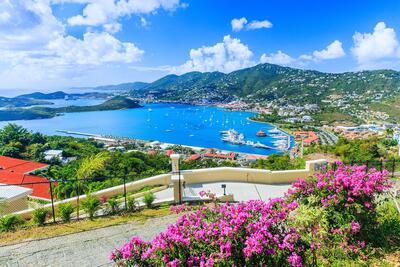 Growing up, I knew people who went to the same vacation destination every year. Even if your cruise itinerary docks at ports that you've been to before, you can always explore them in different ways since you have a limited amount of time at each place. 
I can't count how many times I've been to St. Thomas and St. Maarten; yet, I feel like there's always more that I can see! I have yet to do the Skyride to Paradise Point, for instance. Spending a week or more in one place means you can easily exhaust most of what they have to offer in a single trip. 
13. Ability to gamble (and not go to Vegas)
Image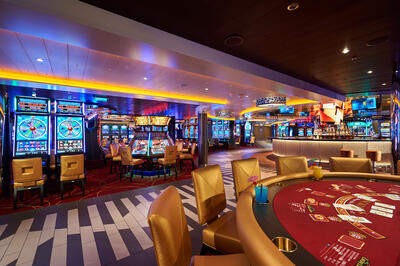 The first time I gambled in a casino was in Las Vegas in 2021. After visiting Vegas once, I don't feel the need to return for a loonng time. 
I find casinos on cruises to be a good in-between for me. I'm able to gamble as much (or as little) as I choose without feeling any pressure to even step food inside the casino.
On my last cruise, I set aside a certain amount of money I felt comfortable losing, and while I didn't win anything, I had a lot of fun trying out different slot machines and hitting up the Roulette table! I'm looking forward to testing my luck again soon! 
14. Cruise cards
Image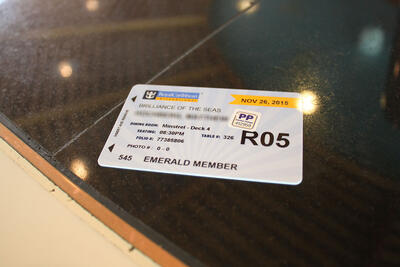 One of the major appeals of cruising is convenience. The only time you need to carry your credit card and ID is when you disembark in ports of call. Other than that, your cruise card becomes your lifeline. It's how you open the door to your stateroom and tap on and off the ship.
If you want a drink, it will indicate if you are of age or not. If you want to make a purchase, it'll be swiped like a credit card and billed to your onboard account.
Plus, the cruise card becomes a souvenir at the end of the trip! 
15. A safe vacation 
Image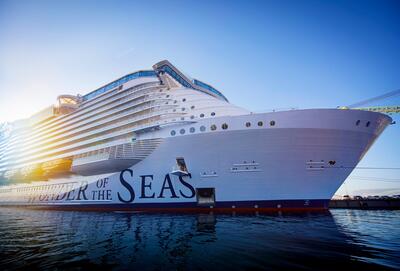 While you should never, ever let your guard down on any vacation, cruises are one of the safest ways to travel. Once you step onboard, you can relax knowing you're in good hands!  
If there's inclement weather, the ship can change course. If planning on visiting a destination that's unfortunately been dealing with civil unrest, the itinerary can be changed. 
I'm a bit of a germaphobe, but I feel safe on cruises knowing that most ships have HVAC systems that supply fresh, filtered air from outdoors to all indoor spaces, helping to minimize the transmission of aerosol particles!