2022 was a big year for Carnival! First, they welcomed the second Excel-Class vessel to their fleet: Carnival Celebration. Second, they broke ground on their new cruise port on Grand Bahama Island. 
If you're planning a Carnival Cruise in 2023, you might want to become familiar with the upcoming changes and additions that the cruise line is making. 
While you don't have to worry about not being able to order liquor to your stateroom (thankfully, they reversed this decision at the end of November), there are other changes that might impact your cruise experience. 
From welcoming their newest ship, to increasing the daily gratuity rate, and introducing new youth programming, here are five big changes you can expect to unfold throughout the year. 
1. Carnival Jubilee sailing from Galveston, Texas
Image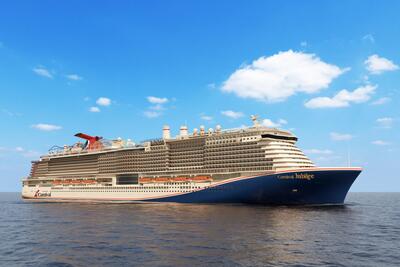 Carnival's newest ship, Carnival Jubilee, will be setting sail from Galveston, Texas in December 2023. When the ship joins the Carnival Breeze and Dream, it'll be the third Carnival vessel to sail from Galveston. 
It will also be the third Excel-Class ship released by Carnival and will have a gross tonnage of 182,800. 
Upon the Carnival Jubilee's arrival in Texas, the ship will being making round-trip sailings to the Western Caribbean, stopping at Mahogany Bay, Belize; Costa Maya, Mexico; and Cozumel, Mexico. 
Guests can look forward to fan-favorites including Guy's Burger Joint, Cucina del Capitano, the Alchemy Bar, Waterworks, and the third-ever roller coaster at sea: BOLT. 
Compared to the other two Excel-Class ships, the Carnival Jubilee will include two new zones that have yet to be revealed (stay tuned for that!).
The ship is currently under construction in Papenburg, Germany at the Meyer Werft shipyard. 
2. The first Costa by Carnival ship to sail from the United States
Image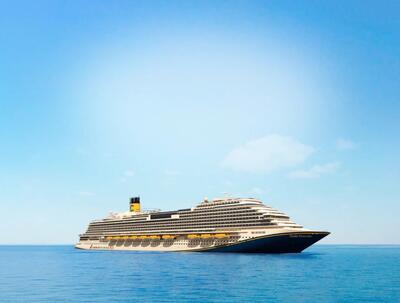 In June 2022, Carnival Cruise Line announced that they were going to be teaming up with Costa Cruises to expand their influence in North America. Costa by Carnival will bring two more Vista-Class ships to North America. These, however, will have a strong Italian influence. 
The first of the two vessels, the Carnival Venezia, will join Carnival's fleet in the Spring of 2023, sailing year-round from New York City to Canada and New England, Bemuda, and the Caribbean. 
Piazza San Marco, the ship's atrium, was inspired by Venice, and even beloved favorites, like Guy's Burger Joint, will have an Italian flair. The Carnival Venezia will also be home to Tomodoro, the cruise line's first Mexican-Italian fusion restaurant!
Up top, guests will be able to splash away at Waterworks or break a sweat at SportSquare, where there will be a ropes course, jogging track, mini-golf, and outdoor fitness center. And, of course, adults can enjoy the child-free Serenity Adult-Only Retreat. 
Carnival Firenza, the second Costa by Carnival ship, won't make its debut until the Spring of 2024. When it does, it will be sailing from Long Beach, California. 
3. Increasing the gratuity rate 
Image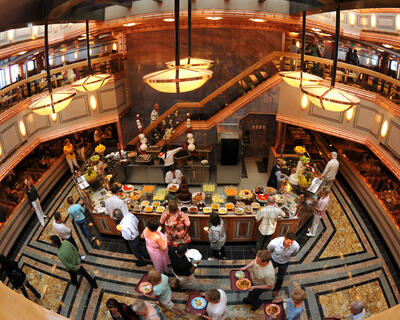 Carnival is joining other mainstream cruise lines -- Norwegian Cruise Line, Princess Cruises, and Holland America Line -- in raising  the automatic gratuity fee it levies on passengers by more than 10%.
The following rates are effective on sailings embarking after April 1, 2023: 
Gratuities for guests in standard staterooms will increase from $14.50 to $16.00 per person, per day.
Gratuities for guests in suites will increase from $16.50 to $18.00 per person, per day.
You can, however, lock in the current rates by going to "My Cruise Planner" and prepaying for your gratuities. 
This increase means that a family of four staying in a standard balcony cabin for a weeklong cruise can now expect to pay $42 more, from $406 to $448.
4. Increasing the cost of internet 
Image
Today, staying connected at sea is easier than ever, if you're willing to pay the price for it. 
Carnival Cruise Line offers three different internet packages: Social, Value, and Premium.
The Social Plan allows guests to acess the most popular social websites and applications, including Facebook, Facebook Messenger, Twitter, Instagram, Pinterst, LinkedIn, Whatsapp, Snapchat, and the most popular airline websites. 
The Value Plan includes all the same apps as the Social Plan plus e-mail, news, sports, weather, banking, and finance sites. It doesn't support Skype or music/video streaming (make sure you download all your Spotify music before embarking!). 
The Premium Plan is best for those who want the be the most connected. It promises the fastest possible connection, at speeds up to 3x faster than the Value Plan. Plus, you can Skype, Zoom, and join Microsoft Team calls, where coverage allows. 
The following rates are effective on sailings embarking after January 16, 2023:
The Social Plan will be increasing from $10.20 to $12.75 per day. 
The Value Plan will be increasing from $14.45 to $17.00 per day. 
The Premium Plan will be increased from $17.00 to $18.70 per day. 
Go ahead and lock in the current rates by going to "My Cruise Planner" and prepaying for your Wi-Fi plan.
5. Revamping youth programming
Image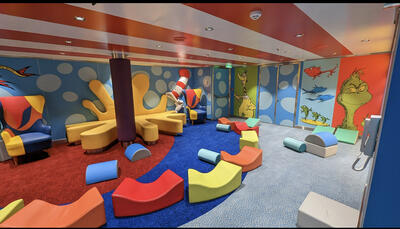 The Carnival Celebration marked the first ship in the fleet to be outfitted with an expanded youth program. 
The most notable change is the addition of the Turtles Program, which is for guests under the age of 2. Even the youngest of cruisers will be kept entertained (and safe) through themed activities, including Turtle Playdates, Turtle Band, and Baby Turtle Trek. 
The new Nautical Explorer Program will enhance the educational experience of all youth in the Camp Ocean program. While the activities will vary based on age group and cruise length, each project is meant to bring the fun and distinctiveness of a cruise vacation to life. Some possible activities you might see are meeting a ship's officer or learning about nautical flags. 
Image
Carnival has also designed and cultivated new enrichment programing that will help foster a greater understanding of the histories and cultures of the destinations that the cruise line vists. Guests ages 12-17 can look forward to anime drawing lessons, pop culture games, and authentic tea ceremonies, among others. 
The changes will be rolled out fleet wide by Spring 2023.