Alaska cruises are a popular choice for those wishing to explore the northernmost state in the United States, and it's time to cross the picturesque state off your bucket list and book an Alaskan itinerary! 
The beautiful glaciers, snow-capped mountains, and exciting shore excursions, like dog sledding in Skagway or a helicopter ride above Mendenhall Glacier, offer cruisers a truly unique and once-in-a-lifetime trip! 
Cruising through Alaska lets passengers visit different ports along the coast, while utilizing sea days to sail through fjords and allow guests to marvel in the natural beauty of Alaska from the comfort of a "floating city."
Unlike the Bahamas, Caribbean, or Mexican Riviera, Alaska cruises are not offered year-round, with the cruise season beginning around late-April and going through early-October. 
Because of the limited window to sail to Alaska, you need to make sure you book early to get the itinerary, ship, and stateroom that you desire! 
Here's why you should book an Alaska cruise now.
Best stateroom availability 
Image
Do you want your own private verandah to sit on and soak in the Alaska landscape? Are you picky about the location of the cabin (i.e., centrally located in the middle of the ship or on a specific deck)? Maybe you're traveling with a large party and want adjoining rooms. 
Whatever the reasoning is, if you have a preferred stateroom category or location, it's best to place your deposit as early as possible. 
When you book an Alaskan cruise (or any cruise for that matter) early, you'll find that you have far more stateroom options than booking a cruise closer to its sail date. This is particularly true if you have your eye on a suite, as they are limited to just a few per ship, or are sailing with a large multigenerational group and trying to accommodate everyone's preferences. 
If you know your budget only allows for an interior cabin, you don't want to risk them selling out and having to pay more for an ocean view or balcony, which might take away from your once-in-a-lifetime excursions fund. Likewise for a balcony, as they're more popular than ever.
Booking early allows for peace of mind in the event that your preferred stateroom does sell out. 
Wave season promotions
Image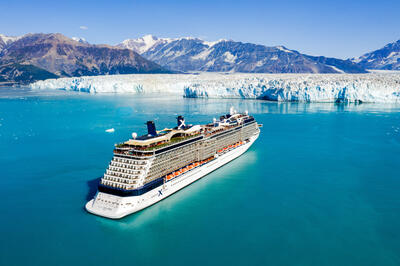 In the cruise industry, "Wave Season" is the time of year in which cruise lines tend to offer their best promotions and generally occurs during January and March. 
The deals vary from year to year; however, you might see promotions offering up to 50% off a second guest and a certain amount of onboard credit per stateroom. If you're browsing a cruise line's website during Wave Season, you should take advantage of whatever offer you find to save  money and, hopefully, get some onboard perks. 
Here are some ongoing Wave Season deals:
Carnival Cruise Line: up to 40% off cruise fares, reduced deposits, and up to $50 in onboard credit.
Celebrity Cruises' Semi-Annual Sale: take 75% off a second guest, save up to $800 per stateroom, and get up to $800 in onboard credit. 
Holland America Line: up to 30% off cruise fares, free balcony upgrade, and up to $400 in onboard credit. 
MSC Cruises: up to $200 in onboard credit and kids sail free. 
Norwegian Cruise Line Free at Sea: free second guest + unlimited open bar, specialty dining, wi-fi, excursion credits, and more. 
Princess Cruises' Best Sale Ever: up to 35% off cruise fares, reduced deposits, and up to $150 in onboard credit. 
Royal Caribbean International: 30% off all cruises, up to $100 off, and kids sail free. 
It's important to mention that due to increased demand, some cruise lines are not offering as great of deals as they have in the past, which makes it even more important to go ahead and secure the Alaska cruise vacation you've put on the back burner. Additionally, these deals may not last much longer and are subject to change. Chances are that the price won't get much lower than it is right now!
Best rates for 2024 sailings
Image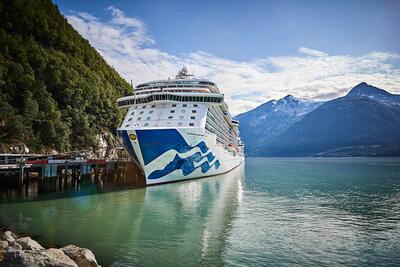 If you already have your 2023 cruise vacation booked, you should place a deposit for a 2024 Alaska cruise-- this gives you over one year to pay it off!  
Since most cruise lines don't allow excursions to be booked until roughly six months prior, you'll be able get a first look at everything that's offered and begin to budget appropriately. Plus, you may be able to take advantage of some Black Friday deals later on in the year, keep an eye on airfare prices, or save up credit card/airline miles! 
Depending on what cruise line you are sailing with, you may be eligible to reprice your cruise if you see a lower rate after booking and before final payment is made. The key, however, is making sure that you check the fare from time to time, unless you have a travel agent who will do that for you. If, in six months or one year, you find that the fare has dropped, simply call the cruise line and get it repriced! 
Don't hold out for a last minute deal
Image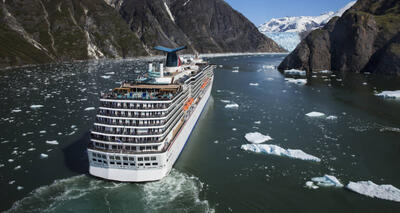 Booking as early as possible is the best way to guarantee that you'll get the lowest rate on your cruise fare.  Of course, last minute deals do exist.
If a cruise is past the final payment date and there are rooms still available, a cruise line may decide to lower prices in order to encourage the remaining rooms to be sold. While this may lead to great savings, you do need a certain level of flexibility in your travel plans. If you have your heart set on a specific ship, date, or itinerary, it's best that you secure it in advance and lock-in the price. 
Since the Alaska cruise season is only a few short months away, you should go ahead and book it now to get the best available rate. 
Again, if the rate is dropped, you might be able to get it repriced to honor the lower rate. 
If you want to book and notice that the fare has increased, there's no way to lock-in the cheaper rate that you missed. 
Secure airfare in advance
Image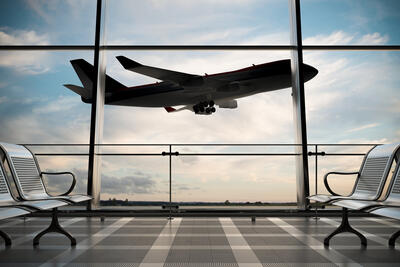 Over the last two years, plane ticket prices have increased exponentially. Flights that used to cost $130 roundtrip are now easily double, if not more. The closer you get to your departure date, the more likely it is that the cost of your airfare is going to increase. 
This is especially true if you are flying during the peak summer months, as there's a greater demand for flights since children are out of school. 
Here's a tip-- when searching for flights, always set your web browser to private or incognito to see the lowest prices. While this hack may not always prove useful, it may occasionally save you some money!
And don't forget, you want to arrive at least the night before the cruise departs! Be sure to factor in a hotel or Airbnb to your overall budget. 
Read more: Pros and cons: should I book my flight through my cruise line?
Excursion flexibility
Image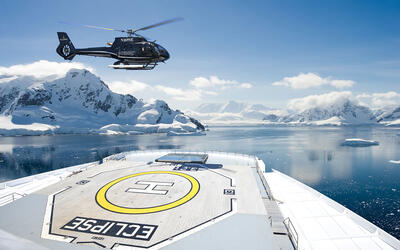 Certain excursions -- like whale watching, kayaking, and helicopter rides -- are in high demand. As soon as you place your deposit, you gain access to your cruise line's online planning portal. You don't even have to have your cruise paid off in full to reserve shore excursions! 
Booking your Alaska cruise early gives you more time to research, plan, and purchase the shore excursions that interest you and your travel companions that most! 
Plus, booking early ensures the best rate available. Some cruise lines, like Royal Caribbean, often have sales on their shore excursions. If you see a price that you like, it'd best to secure it right then and there. If the price drops later, you can cancel with no penalty and rebook. 
Read more: 20 Alaska cruise must-do excursions
You have an amazing trip to look forward to and prepare for
Image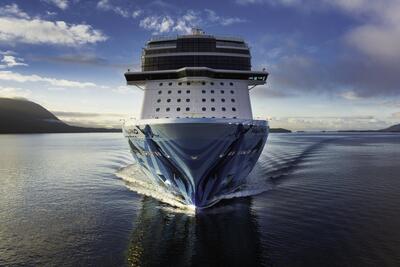 Sometimes, a vacation countdown can feel indescribably long. It's hard to imagine yourself embarking on your summer cruise vacation in February! 
However, as soon as you book your Alaska cruise, you'll be able to start the official countdown. Months will eventually turn into weeks then days! 
With the extra time on your hands during your countdown, you'll be able to best prepare for your trip. 
Unlike the Caribbean, packing for an Alaska cruise requires more insight and preparation. Your days will not be filled sunbathing by the pool until dinner with a fruity cocktail in hand! Instead, think about all the fun excursions  and adventures that you will have, like taking a helicopter up a glacier, dog sledding, whale watching cruises, and sea kayaking.
You will want to make sure you have enough base and warm layers, as well as proper shoes, rain jackets, apparel for onboard the ship, etc., especially since Alaska's weather can fluctuate so much throughout the day. 
Read more: Ultimate Alaska cruise packing list
Bottom line
Image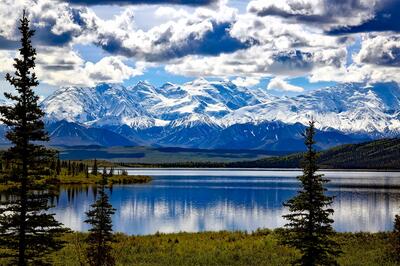 Whether you are looking to sail to Alaska in May 2023 or September 2024, now is the best time to book to guarantee that you'll get the best possible rate. You'll be able to start browsing for the items that you need and researching how you want to spend your days in port (spoiler alert: there's so much to do and not enough time!). 
How far in advance do you usually book a cruise? Does it matter if the itineraries are different (i.e., further in advance for Alaska but closer to the sail date for a Caribbean)? And most importantly, how many days until your next Alaska cruise?!