We share lots of cruise updates and advice here, and this is a weekly roundup of everything you may have missed from this week.
If you're busy but want to keep up with all the helpful cruise advice we share, this is an easy-to-digest look at the recent articles and updates we've shared
1. I tried Celebrity for the first time
Image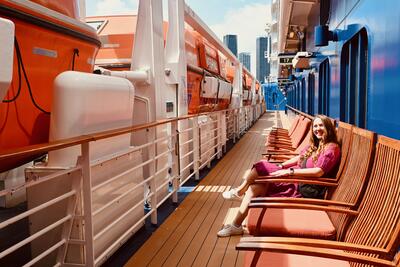 Just recently, Allie was lucky enough to sail on Celebrity Cruises for the first time ever.
Being a longtime loyal cruiser with Royal Caribbean - and also sailing other cruise lines like Carnival Cruise Line and Norwegian Cruise Line, she has learned each cruise line certainly has their own approach to cruising, which is how each brand differentiates itself in the cruise industry.
She loved so many aspects of her short cruise with Celebrity - and it left her wanting more time onboard to experience everything. However, it's not uncommon to find a few things you dislike about certain cruise lines once you experience something different.
Read more: 10 things I loved and hated about my first Celebrity cruise
2. Our top picks for what to do in St. Thomas!
Image
Known as the shopping capital of the Caribbean, St. Thomas is one of the three largest U.S. Virgin Islands, and a popular stop on Eastern Caribbean Itineraries.
With two different cruise terminals for ships to dock at, more than 1.5 million cruise ship guests visit the island each year to enjoy the duty-free shops, historic attractions, and beautiful beaches.
Here are the best things to do on your day in St. Thomas, from beaches, to shopping, and day trips.

Read more: Best things to do in St. Thomas cruise port
3. A look around the cheapest cabin we could find on NCL Bliss
Image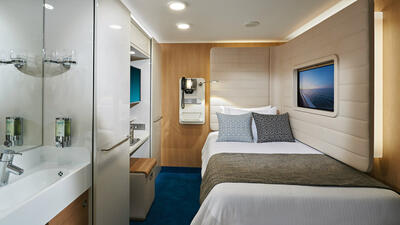 Hayley recently sailed onboard the Norwegian Bliss and stayed in a room, that all said and done, cost $1,700 total for the cruise.
The Norwegian Bliss has several types of staterooms onboard. Including Studio Staterooms, Inside Staterooms, Oceanview Staterooms, Balcony Staterooms, Spa Staterooms, Club Balcony Staterooms, and The Haven Suites.
This room she chose for her sailing was among the cheapest and more affordable onboard the Norwegian Bliss for this particular sailing, and she shared just what this stateroom included for the cruise!
Read more: I stayed in a $1,700 stateroom on Norwegian Bliss — see what my room on this new cruise ship looked like
4. What you need to know about short cruises
Image
With limited vacation time or simply wanting to pack in more travel during the year, short cruises are a fantastic way to have a mini vacation to relax and refresh.
With plenty of options sailing from popular ports in Florida, Texas, The East and West Coasts and, a short cruise can be the perfect weekend getaway and has the added bonus of being budget-friendly.
Here's a look at some of the reasons why a short cruise may be ideal for you, as well as what's currently being offered by the major cruise lines, such as Carnival Cruise Line, Royal Caribbean, and MSC Cruises.  

Read more: Guide to Short Cruises
5. What to do and not to do on a cruise!
Image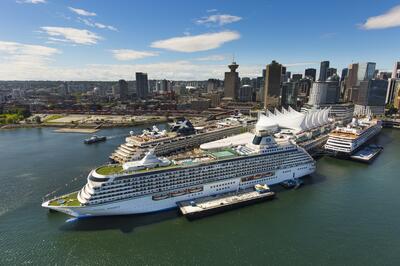 If you are new to cruising, you may be wondering how to make the most of your time onboard and appear as though you are a seasoned pro.
There can be a lot of aspects that are unique to cruise travel. From seemingly endless dining options to thrilling onboard activities, unique shows, and visiting different ports of call, there is a reason why cruising remains a popular vacation choice for families and friends alike.
Here are 25 cruise ship do's and don'ts to help you prepare for your next cruise vacation.
Read more: 25 Cruise ship do's and don'ts
6.This new ship will take 3 kinds of fuel!
Image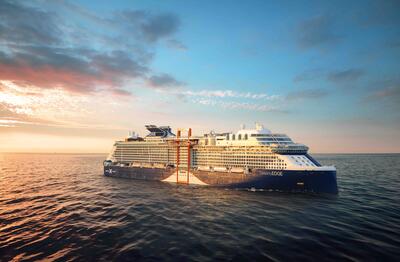 Known to introduce cruise industry firsts, Celebrity Cruises' Edge Class of ships have been nothing short of innovative.
On March 28, Royal Caribbean Group announced that the fifth Edge Class ship was going to introduce a new flex fuel. In recent years, the cruising industry has become focused on LNG, or liquefied natural gas. This, however, is different.
The fifth Edge Class ship will be the first ship to feature this brand-new flex fuel engine, as well as additional storage and delivery systems, that will enable the ship to run off of three different types of fuel, including methanol.
Read more: This new Celebrity Cruise ship will have the first Flex Fuel Engine
7. What you can expect to pay for a Carnival drink package
Image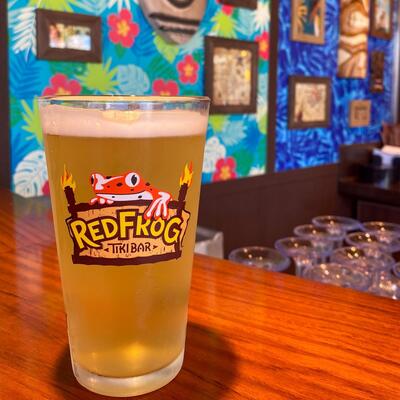 If you are sailing on a Carnival cruise soon, whether it is to the Bahamas, Caribbean, Alaska, or elsewhere, you might be debating on purchasing a drink package.
Giving guests the option to enjoy up to 15 alcoholic beverages, as well as unlimited sodas and other applicable non-alcoholic beverages, per day on their cruise for a fixed daily rate, the drink package is appealing for many cruisers.
If you are looking at the alcoholic beverage option, you can expect to spend more than the unlimited soda package. Let's get into how much Carnival Cruise Line's drink packages are.
Read more: How much is the drink package on Carnival
8. Incredibly cool or incredibly weird?
Image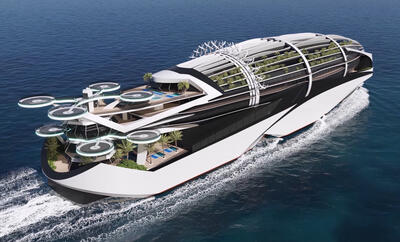 Have you ever wondered what cruising will be like in 70 years? On March 29, the MEYER Group released a cruise ship concept for what they believe the future of the industry could look like in the year 2100.
The MEYER Group is an international consortium that has three shipyards located in Papenburg and Rostock, Germany, as well as Turku, Finland.
During the Seatrade Cruise Global fair in Fort Lauderdale, Florida, the MEYER Group unveiled a brand-new concept for cruising by the year 2100, and it is unlike any other cruise ship that exists today!
Read more: This is what a cruise ship could look like in the year 2100
9. You can visit these amazing places on a NCL cruise!
Image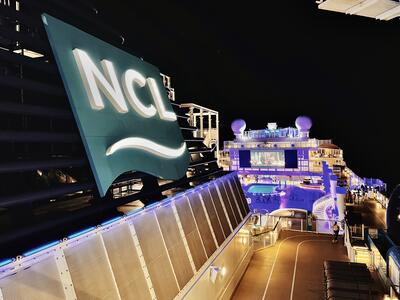 When planning a cruise vacation, destinations are one of the top priorities and factors for many cruisers.
When you think of cruising, which destinations come to mind? Maybe the Caribbean. Norwegian Cruise Line is a major cruise line operating in the Caribbean, with two private islands located there.
However, Norwegian Cruise Line also has some really interesting itineraries that visit unique destinations all over the world, that prospective passengers should definitely consider for their next cruise vacation with Norwegian Cruise Line!
Read more: 5 must-see places you can visit on a Norwegian Cruise
10. When and when not to tip
Image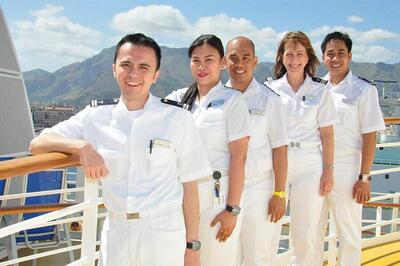 You might notice that when you are at the final stage of the booking process, the price is more than when you selected that specific itinerary. This is due to some hidden fees that cruise lines do not include in the rate, such as port fees and gratuities.
Many first-time cruisers are confused about how tipping works onboard cruise ships and may find themselves asking questions like "Who do you need to tip onboard?" and "Should you carry cash or tip on your cruise card?"
To help you better understand crew gratuities, here are 10 do's and don'ts of tipping on a cruise ship.
Read more: 10 do's and don'ts of cruise ship tipping