We share lots of cruise updates and advice here, and this is a weekly roundup of everything you may have missed from this week.
If you are busy but want to keep up with all the helpful cruise advice we share, this is an easy-to-digest look at the recent articles and updates we've shared
1. Ideas where to book for a cheap cruise deal!
Image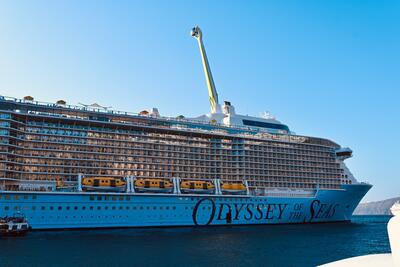 If you are trying to snag the best rate for a cruise vacation, you may be wondering what website will give you the best rate.
Thanks to the internet, there are seemingly endless resources for you to book and plan your next cruise. While rates may not vary much from site to site, you might find that certain websites will offer you onboard credit or promotions when booking through them.
We have compiled 20 different websites where you can book your upcoming cruise vacation.
Read more: Best websites to book a cheap cruise
2. Drink package prices for a NCL cruise!
Image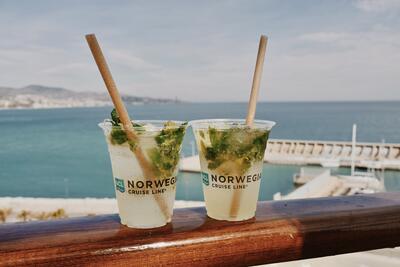 If you have an upcoming cruise on Norwegian Cruise Line you may be debating on whether or not you should purchase one of their drink packages.
Drink packages can be a great enhancement to your cruise vacation experience, giving the trip more inclusive. Depending on which of their packages you select, you will be eligible to receive unlimited drinks up to a certain dollar amount.
With the drink packages being popular choices due to their convenience, you may be left wondering what cost that convenience comes at. We broke down how much each drink package is when sailing on Norwegian Cruise Line.
Read more: How much is the drink package on Norwegian Cruise Line
3. Does it make sense to combine your cruise with a theme park visit?
Image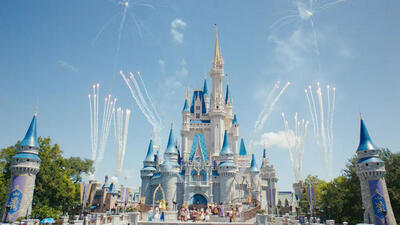 With 5 cruise ports that see millions of passengers each year, Florida is one of the most popular states to cruise out of.
While the state is popular for cruising, it is also popular for its theme parks, mostly located in Orlando. Each of the 5 cruise ports are within only four hours from here, where you find 8 major theme parks. If you are planning on cruising out of Florida on an upcoming vacation, you may be wondering if you should include a pre- or post-cruise visit to one of these destinations.
We have made a list of some of the things that you should consider if you are debating on  adding a theme park visit to your cruise vacation.
Read more: Should you go to a theme park before or after your cruise from Florida?
4. Is a 2-night cruise in your future?
Image
With cruises offering multiple destinations in one trip, it is easy to see why they are considered one of the best ways to travel.
While a standard cruise features a seven-night itineraries, there are a variety of sailings ranging from two-night to over fourteen-nights, and even a cruise that sails around the world for hundreds of nights. While these long cruises can be enticing, there are plenty of shorter sailings that can be great when you may not have a lot of time to work with.
She shares why she loved her two-night cruise and why she thinks that this kind of short sailing can be the perfect quick getaway.
Read more: Why a two-night cruise is the perfect getaway
5. Allie tried NCL again for the first time since 2012
Image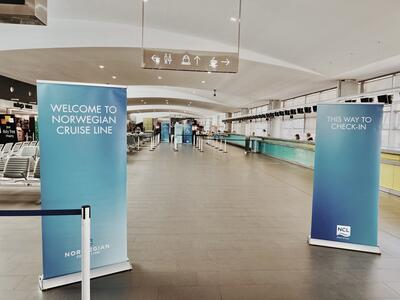 As one of the most popular mainstream cruise lines in the industry, Norwegian Cruise Line has 18 ships sailing around the world.
Allie, a frequent cruise traveler, had only sailed on the NCL line once before in her 20+ years of cruising, back in 2012. More recently, she had been intrigued by Norwegian's marketing boasting accessible luxury and exotic itineraries. This winter she stumbled upon a $99 per person two night sailing on the Norwegian Sun, an offer that was too good to pass up.
She shares her honest thoughts about sailing on Norwegian Cruise Line after more than a decade, including a few things that she really liked, and others that left her expecting more.
Read more: I took my first Norwegian cruise after more than a decade. Here are my honest thoughts
6. We tried out Yacht Club for the first time: here's what it's like
Image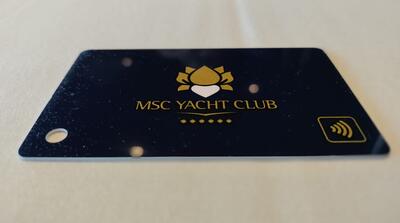 MSC Cruises has developed a premium ship within a ship concept, featuring a suite with no balcony.
Chantal recently booked an inside cabin in the Yacht Club on MSC Seascape, MSC's newest ship sailing in the Caribbean. As this cabin is interior, it offers a lot of unique benefits at a lower cost than a traditional suite, allowing her to see how the perks of this suite would stack up to other cruise lines' suites.
She shares her experience of trying out the Yacht Club experience for the first time, and whether or not the inside cabin upgrade makes sense for the price and experience.  
Read more: I tried the cheapest MSC Cruises Yacht Club suite. Here's what to know if it's worth it
7. These are the things to do and faux pas' to avoid while on a cruise
Image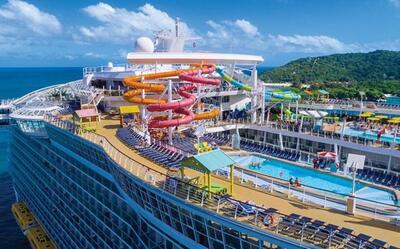 Taking a vacation, and more specifically a cruise vacation is the perfect opportunity to unwind and take a break from your every day life.
However, it is important to remember that while you are on vacation mode, you still need to act with common courtesy. Cruising is unique in many ways, and there are certain rules of cruise ship etiquette that are good to know prior to getting on the ship.
From dress codes, to prohibited items, we have compiled 20 rules of cruise ship behavior no one ever tells you - but should.
Read more: 20 rules of cruise ship etiquette no one ever tells you (but should)
8. Comparing what it's like on Celebrity Cruises across two generations
Image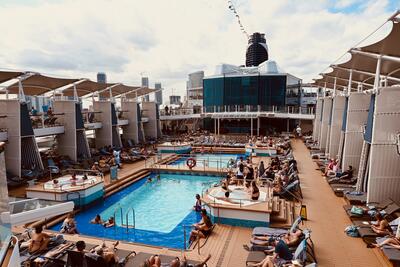 Earlier this year, Angie and her family went on their first cruises with Celebrity - but on two different ships.
While she and her sister sailed on Celebrity Silhouette, her parents went on a different itinerary onboard Celebrity Edge. As a family that loves to cruise, a majority of their vacations have been onboard Royal Caribbean. After finding great cruise fairs and a unique, bucket-list itinerary through the Panama Canal, both pairs were excited to experience a new cruise line.
With Celebrity Cruises catering to adults, the experience of this cruise line was bound to be different for a pair of millennials and a pair of baby boomers. From itinerary to amenities, Angie compared her family's experiences onboard both ships for their first sailings on Celebrity.
Read more: First time cruising with Celebrity Cruises from a baby boomer and millennial perspective
9. New Celebrity Cruise sale will begin soon!
Image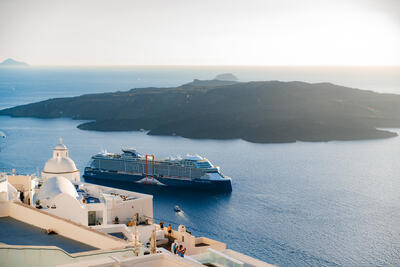 If you are dreaming about your next cruise vacation, now is the time to start planning!
Celebrity Cruises just announced their Spring into Summer Sale, valid on most itineraries between May 3, 2023 and April 30, 2025. Celebrity is offering buy one, get one (BOGO) 75% off of the cruise fare, as well as $800 in savings and up to an additional $800 in onboard credit.
With the ability to book through April 2025, now is the best time to book. We broke down everything you can expect with Celebrity's latest deal.
Read more: Save up to $800 and buy one get one 75% off on Celebrity cruises booked during their Memorial Day sale
10. Hayley tried one of NCL's oldest cruise ships!
Image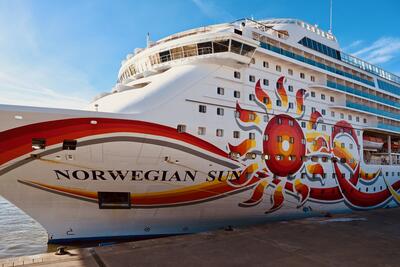 It seems that cruise ships lately are competing to see who can be bigger and better as the cruise line industry is expanding.
With all of the new adventures, experiences and amenities you can experience on these new ships, older ships can often be overlooked. Hayley recently sailed on one of the oldest ships in the Norwegian Cruise Line fleet, the Norwegian Sun for a quick 2-night sailing.
She shares her thoughts and opinions while sailing on a ship built more than 20 years ago, and 10 things she liked and disliked about what it offered to its passengers.
Read more: 10 Things I loved and hated about Norwegian Sun cruise ship