Along with alcoholic/non-alcoholic beverages, shore excursions, and port expenses, gratuities are another fee that you have to factor into your cruise budget.
Hardly any cruise lines include them in their advertised rates, unless you book an all-inclusive fare, and they can cost a family of four another $400+ on a 7-day cruise. 
When, if ever, does it make sense to prepay your gratuities if you're sailing on Carnival Cruise Line? Should you wait until your vacation commences and worry about it at the end?
Let's talk about when it's worth it to prepay Carnival gratuities and when it's not.
What are gratuities?
Image
Gratuities are service charges that each passenger ages two and older pay daily for the duration of their cruise that will be split between hardworking crew members including stateroom attendants, dining and culinary services staff, and other individuals who work behind the scenes and contribute to the overall cruise experience. 
Essentially, they're just tips for services you receive onboard. They're standard for all guests on the cruise, whether you only choose to dine in the buffet or never see your stateroom attendant. 
As of April 2023, those staying in standard staterooms — interior, ocean view, and balcony cabins — pay $16.00 per person, per day, while the rate for guests in suites is $18.00 per person, per day.
Think of gratuities as a one-stop shop for cash tips. Of course, you can always tip more throughout the cruise if you feel as though the service warrants it. 
When sailing on a Carnival Cruise, you can either prepay your gratuities prior to departure or have them added to your Sail & Sign account. If you wait until the latter, your registered debit or credit card will be billed to clear your cruise account on disembarkation day. 
Even if you prepay the gratuities for your cruise fare, you will still be charged an 18% service fee for other applicable purchases onboard, such as specialty dining, drinks, and certain room service orders.
Read more: Tipping on a cruise ship: Guide and what to do
Benefits of prepaying Carnival gratuities
Planning out your cruise budget in advance means less to worry about during your vacation
Image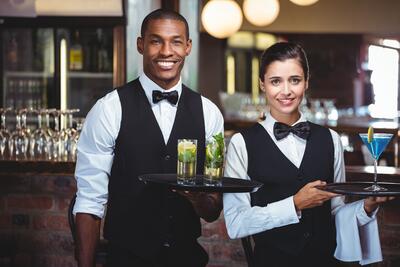 When going through the online Carnival Cruise Line booking process, you are given the option to add gratuities before even placing a deposit. In other words, you can add your gratuities and pay them off like the rest of the cruise fare.
If you book with a travel agent, you can also speak with them about adding gratuities to your reservation. 
Another option is to prepay your gratuities via "My Cruise Planner" once you've completed the booking. Here, you can also pay for other add-ons, such as a CHEERS! drink package, Wi-Fi, and shore excursions. 
Regardless of what way you choose to go about it, having your gratuities prepaid before your vacation begins is a surefire way to ensure that you don't get any hidden surprises at the end and further enjoy the luxury of convenience. Potentially, you could board your cruise and not spend another penny. 
You could possibly save money
Image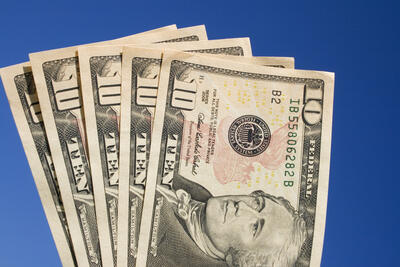 In early 2023, Carnival increased their gratuities rates. Standard cabins saw an increase of $1.50 per person! Those who prepaid before March 31 were able to lock in the lower rate. 
A party of two staying in a balcony stateroom paid $203 for a 7-night cruise instead of $224 by prepaying for their gratuities.
This was Carnival's second time increasing the daily gratuity rate since May 2022, so it can be cheaper for you to pay them in advance. In early 2022, the daily rates were $13.99 for guests in standard rooms and $15.99 for those in suites. 
If gratuities for an August 2023 sailing were prepaid in April 2022, rather than waiting to pay onboard, a couple would have saved close to $30! For a family of four, this goes up to $60. 
While the savings won't pay for another cruise on their own, the additional dollars in your wallet can go towards other things, like drinks or a shore excursion!
Note that after April 1, 2023, it doesn't matter if you prepay your gratuities in advance or not: everyone will be charged the same amount. There most likely won't be another increase in gratuity rates until sometime in mid to late 2024, if even then; there's no set schedule for how often cruise lines increase gratuities. 
Pros for waiting for the gratuities to be added to your Sail & Sign account during your cruise
You can purchase other services and experiences that will enhance your vacation first
Image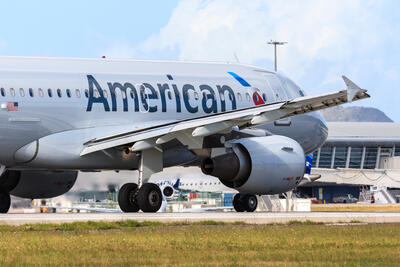 Perhaps holding off on paying gratuities will allow you to purchase drink packages or Wi-Fi to stay connected throughout the trip for additional savings. If you do so in advance through "My Cruise Planner," you can save 10% on the drink package and up to 15% off Wi-Fi packages. 
For a family of four, the extra $400+ can go a long way in helping to prepare for the trip. You can wait to pay for gratuities onboard without penalty; you can't wait to pay for airfare until the last minute unless you want to pay the inflated rates. 
You can have the daily rate adjusted 
Image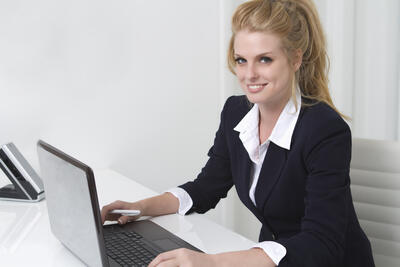 In theory, if you wait to pay them until you're onboard, you can speak with a guest services agent and have the total amount adjusted if you had poor service throughout the trip. If you've prepaid your gratuities, they cannot be changed to reflect the quality of service that you feel you've received. 
This, however, is not recommended, as gratuities are essential to the crew members who work so hard to make your cruise vacation memorable, even if from behind the scenes. 
If, for whatever reason, you decide to speak with guest services about removing the automatic gratuities, it is advised that you tip crew members in cash. 
Note that once you disembark from the ship, all accounts are considered final and no changes will be made.
Ability to apply onboard credit 
Image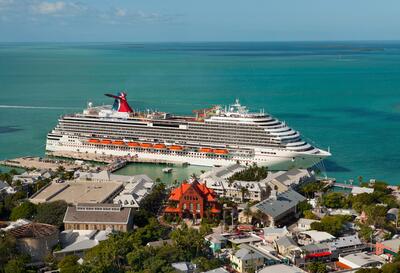 If you received a promotion that included onboard credit, you may wish to hold off on paying for gratuities in advance. 
While you cannot apply onboard credit to prepay for gratuities and must use a debit or credit card, you can use any remaining credit to settle the bill at the end of the cruise, which includes anything added to your Sail & Sign account. 
It most likely won't cover the entirety of the gratuity amount, but being able to get $25 or $50 taken off can help!
How to prepay Carnival gratuities 
Image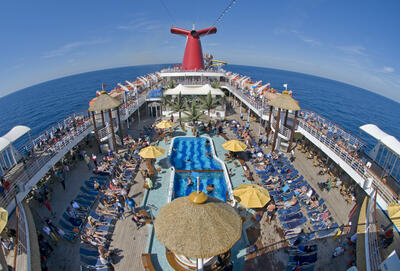 There are a few different ways that you can prepay your gratuities in advance if you've decided that this is the best option for your upcoming sailing.  
First, you can add them at the time of booking before you make your deposit. This way, you can see exactly how much your total cruise fare will cost for you and your travel companions. It's also a great tool when playing around with different cruises when trying to decide which one is right for you.
Second, you can add them after you place your deposit through "My Cruise Planner" or by calling Carnival Cruise Line directly, where an agent will be happy to assist you. 
If you work with a travel agent, they'll be able to take care of prepaying gratuities for you. You can instruct them to add them at the time of booking or after the fact. 
Read more: 5 reasons to book with a travel agent for your next cruise
Is it worth it or not to prepay Carnival gratuities in advance?
Image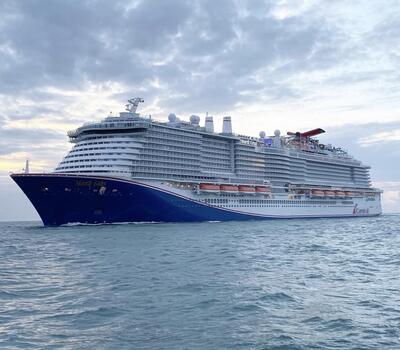 For most, prepaying gratuities is a great way to keep track of your overall cruise budget. If they're paid for and out of the way, you won't accidentally spend your gratuity money while onboard or in port or receive a large(r) bill at the end of the sailing. 
Getting the final bill just to see that it's over $400 in gratuities alone for a family of four isn't how you want to end what otherwise was a great cruise!
Additionally, prepaying your gratuities does not negatively impact the service that you receive. 
On the other hand, if you have some onboard credit that you're not planning on using, putting those funds towards your gratuities at the end of your vacation could be a great way to use it. 
It really comes down to personal preference and whether you want to hold on to your cash for longer or not. 
Finally, while Carnival Cruise Line does not put any pressure on guests to do so, if you become particularly fond of a crew member's service, additional cash tips are appreciated by staff.