Losing luggage while traveling is a common concern, particularly for those traveling on airplanes. There is nothing more disappointing than getting to your final destination just to find out your bags got lost in transit.   
When going on a cruise, this is another important reason to arrive the day before your ship is scheduled to depart. What happens if you book a same-day flight, just to find out that your bags did not make the same flight? That is a whole other painful issue!
Occasionally, cruise lines can misplace your bags, too, as when you arrive at the terminal, you will be greeter by a porter who will take your luggage from you. 
In order to protect yourself against this possibility, there are things that you can do to reduce the chance of your bags going missing. Nobody wants to board a cruise ship without their belongings. It is not like other land-based vacations where you can hop over to a mega store like Target or Walmart. 
Image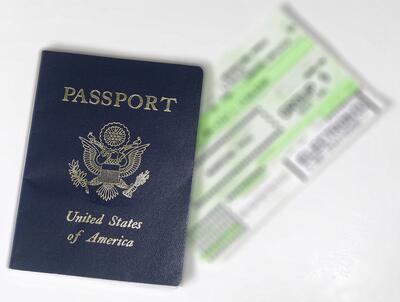 Remember that no matter what, you should never put anything important in your checked luggage. This includes things like medicine, credit cards, passports, car keys, and cash. 
Valuables should remain of your person at all times, as you do not want them to end up lost. Plus, imagine giving your bag to the porter and realizing afterwards that it contained your boarding documents. 
Here are 6 tips to help a cruise line from losing your luggage. 
Please note that we have linked Amazon items, which contains an affiliate link. The affiliate link costs you nothing extra, but Cruise.Blog will make a small commission if you purchase the item through the link.
Purchase AirTags
Image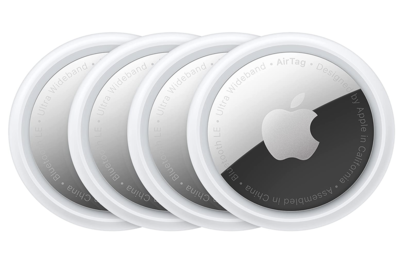 In recent years, a popular travel hack has been to place an Apple AirTag in your suitcase. These small, button-shaped tracking devices help people track their bags via Bluetooth in the Find My app on Apple devices. 
On Amazon, you can purchase a single AirTag for $29 or a 4-pack for $99. There is an Andriod version, too, which is called Tile Pro and costs $99. 
AirTags are great for those who want a general idea of where their bags are, whether you want to know if they made it on your plane on if they're still sitting in the cruise's terminal. 
Once your cruise ends, you can use them for other day-to-day uses, such as keeping them on your keychain to help locate your car keys. 
Print off your luggage tags in advance
Image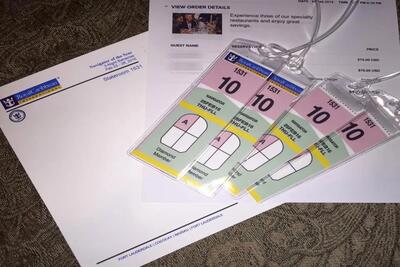 Once you finish your cruise line's online check-in, you will be able to print your luggage tags. It is smart to print them off before you leave home, as they are more identifiable than the written papers one that porters keep on hand.  
Having your luggage tags ready also means you will be able to board the ship faster. You will not have to spend time writing out a tag for each bag. Instead, you can simply hand them over and continue inside! 
They will have staplers on hand if you are unable to find one at your hotel or do not bring one in your car with you. 
Read more: 15 ways to board your cruise ship faster
Buy luggage tag holders
Image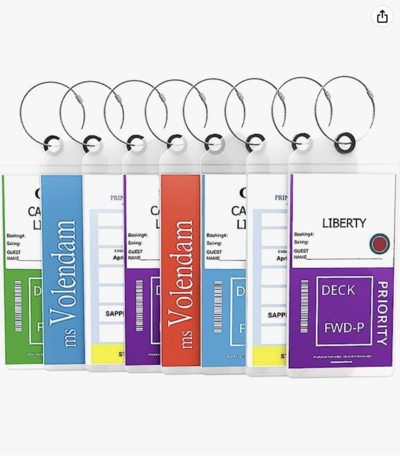 If you are hesitant about printing out your luggage tags in advance because you do not want them to be damaged, consider buying luggage tag holders. They affix to your bag with steel rings and have plastic sleeves that make it easy to slide the paper tag into. 
Different cruise lines print their tags in different sizes, so it is important that you buy tags that will are compatible for your cruise line. 
You can purchase a pack of 8 from Amazon for less than $10. Four are compatible with narrower tags, while the remaining four work for lines that print wider tags, such as Carnival. 
They can be reused on future cruises, too, making them a wise investment for anyone who foresees themselves taking another cruise (or two) in the future. 
Read more: 20 best things to bring on a cruise that cost less than $10
Put your contact information on your bag
Image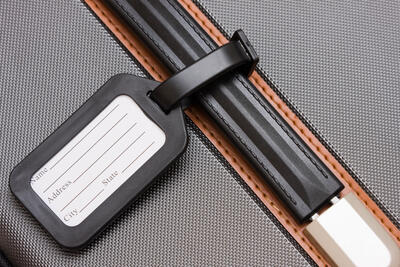 If your suitcase did not come with one, you should purchase an additional luggage tag that allows you to print you name and contact information on it. While airlines have these available at the check-in counter, they are made of paper and can easily rip. 
Investing in a protected tag means you will not have to worry about doing this at the beginning of each vacation, either!
In case anything does happen to the tag, add a slip of paper inside of your luggage with your contact information. While it is likely that your plastic tag will be ripped off or damaged, it is always better to be safe rather than sorry. 
Make your luggage stand out
Image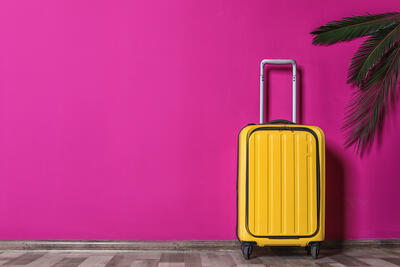 In the event that you are missing your bag(s), having a suitcase that stands out will help crew members locate it faster. Having a photo on your phone helps, too. They will be able to know exactly what they are looking for. 
Whether you want a neon colored bag or to decorate it with stickers, having a unique trademark  on your bag that makes it distinctive will potentially help it be located quicker!
Other common ways to make your bag more identifiable is by using duct tape, luggage covers, tassels, or bandanas. 
Plus, upon disembarkation, you will be able to find your bags more quickly in the large warehouse-like room. I'll admit that sometimes it takes me a minute to find my bag, as it is silver and blends it easier with all the others. 
Tip the porters
Image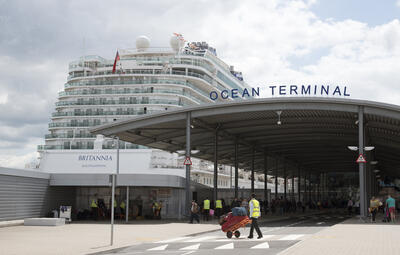 Once the porter has assisted you with taking your bags, it is customary to tip them a few dollars, roughly $1-$2 per bag. Even if you do not tip, they will not ignore your luggage. 
But since they are doing the heavy lifting, it is nice to show them a little bit of appreciation for the work. Imagine if everyone had to lug their bags on the ship and wait until staterooms were open!