Many people seem to either be cruise lovers or loyal to all-inclusive resorts. Both vacation options offer convenient and relaxing getaways, although the two are very different.
As a self-proclaimed cruise lover, I had the opportunity recently to experience my first all-inclusive resort. My husband and I headed down to the Barcelo Maya Palace in Riviera Maya to attend a wedding. I was excited to see what the all-inclusive experience would be like; we both agreed to keep an open mind, but it was hard not to draw comparisons.
I've met many people who consistently prefer to vacation at an all-inclusive resort - and they seemingly love their experiences. With so much hype, I had really high hopes for our stay at this 5-star resort.
Image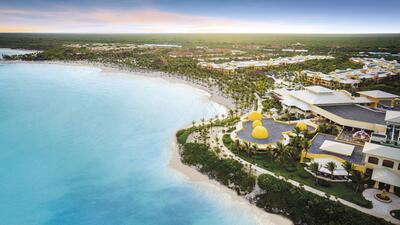 Our resort had reviews and pictures that depicted a luxurious island oasis with picturesque pools, stunning beaches, spacious suites, specialty restaurants and of course, unlimited drinks. 
In fact, I was a little worried that I would love the all-inclusive resort life so much that it would make me rethink my love for cruising. Other all-inclusive fans even told us on the shuttle transfer, "You'll never go back to cruising after your time at one of these resorts."
But they were very wrong; if anything, this experience reaffirmed everything I love about my cruising vacations. You won't be seeing me again at an all-inclusive resort anytime soon - if ever.
Image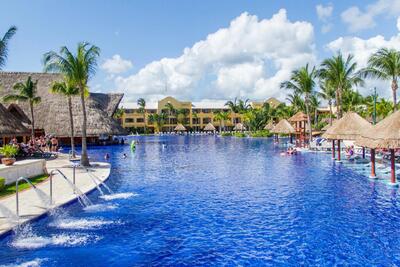 Here's an overview of all the reasons I will continue cruising! 
Food & dining
Image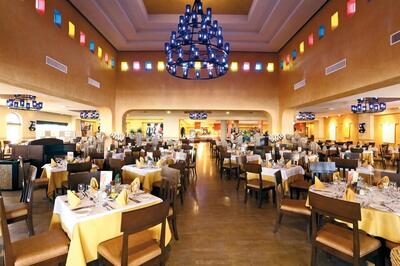 Similar to cruising, all-inclusive resorts have multiple dining options that include buffets and on-site restaurants. Our resort had one main buffet with a snack bar nearby that was available throughout the day.
A French and Brazilian restaurant were also located on the property; these were both available to book and included in the cost. Upon arrival, we weren't able to get a dining reservation until the last night of our 4-night stay. That meant we had to eat at the buffet for dinners without any other options.
In comparison, cruises will always give you the option of eating at the buffet or the main dining room each night. In addition, most ships have other dining options available so you truly aren't left with just one option.  
Image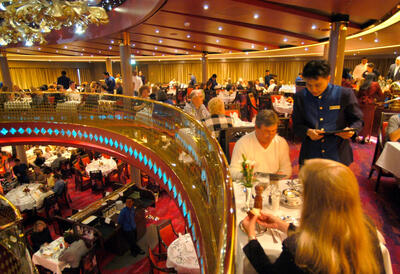 I asked if we could dine during lunch, as I've done on cruises many times, and that wasn't an option. You can't dine more than once at a restaurant either.
I learned quickly that the quality of food on cruises is truly top-notch. We also found the accessibility to be much better on a cruise for what was available and when it was served.
Sadly, our all-inclusive food was mediocre at best. A few times, we were a little sketched out by some of the options available, although we never got sick.
Image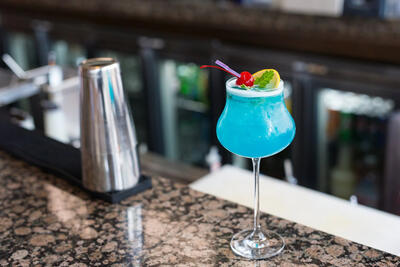 Even the drinks, which are unlimited at the resort, were much lower quality than what we receive on cruises. 
On our last night, we dined in the Brazilian steakhouse and I was anxious to see how this compared with a recent experience at Samba Grill on Radiance of the Seas, which is also a Brazilian steakhouse. 
The ambiance at the resort restaurant was nice, but we were only allowed to order 1 entree. When I asked about ordering both a pasta and meat option, the answer was no. The meal was definitely the best we had at the resort, although nothing more than what you'd receive at Outback Steakhouse. 
Image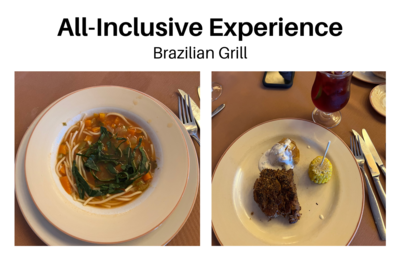 Image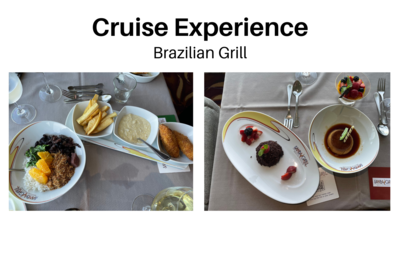 In comparison, my cruising experience at a Brazilian grill included 6 courses, each with a Brazilian waiter explaining each course in great detail. He even shared how each course is prepared and enjoyed in his home country. The meats were tender, delicious and clearly high-quality. We could eat as much as we wanted at Samba Grill and were able to try a variety of options. 
We did have to pay $40 each for the Brazilian grill on our cruise, as this was considered a specialty dining option; on the other hand, the Brazilian grill at our resort was included in the cost. I'll break down the total cost comparison later in this article, but I would say the experience doesn't even compare. 
Service
Image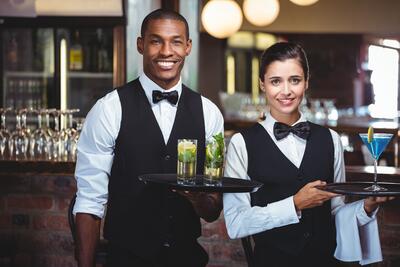 After cruising so much in my life, I've come to expect a high level of service when I travel. Maybe I am spoiled, but I've always felt like the crew and staff onboard cruise ships go above and beyond to provide exceptional service. 
Even just walking down the hallways, almost every crew member greets you with a "good morning" or asks about your day. They always seem happy, even though we know they work hard and long days. 
I was shocked by the lack of service provided at the all-inclusive resort, especially when compared to the service we are accustomed to receiving on cruises. We met a few really great staff members, but this was an anomaly. 
Image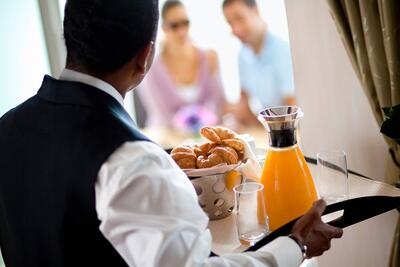 It seemed that anytime we needed assistance, like booking dining reservations, we were almost treated as though we were a burden. 
Most of the servers did the minimum, like providing water or seating us at a table, but nothing much more than that. When I would ask a question, most of the responses were one word answers. I am sure staffing issues play into this, but the cruise industry is also struggling and we've never noticed a change in service. 
Perhaps cruise workers rely more heavily on tips and survey results and, therefore, try a lot harder to provide attentive service. Either way, we were not impressed with the service provided at our resort. According to online reviews, this is something noticed by many guests at the same resort.
Convenience
Image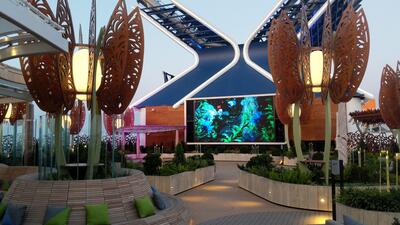 When we first arrived at the resort, we were surprised by how far everything was spread out. For some, this is great because it doesn't feel crammed with people like it can feel on a busy cruise ship. 
For us, everything felt like it was so far away. Whenever we would go eat, it was almost a mile walk to get from our room to the buffet. Not to mention you're walking in the humid, hot weather (at least in our case we were).
While we were drinking at the pool and wanting to grab a snack, we would have to pack everything up and make a whole trip to eat. It really felt like a buzzkill when we would get the munchies and want a little something to eat. Similarly, we really had to commit when going back to the room because it was so far from everything.
Image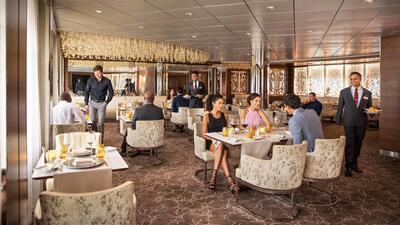 On the other hand, it's so easy to find a snack bar or pool-side cafe that offers a quick little bite to eat on a cruise ship. On cruises, everything is so conveniently located that you're never far from your cabin or a place to grab food. Whether that's a promenade cafe, the dining room or the buffet, you can find food within a short walk at any time. 
With everything being so spread out, this makes resort life not as accessible for those with mobility issues as cruising. For this reason, the demographics skewed towards a younger crowd, which didn't entirely surprise us.
Entertainment
Image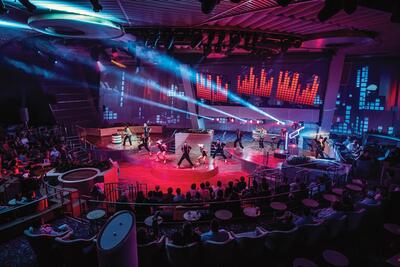 One of the reasons that cruising is so great is because of the added convenience of everything onboard. You never have to look far for entertainment; between the cruise compass, announcements from the cruise director and just stumbling upon events, it's pretty easy to find entertainment throughout the day and night.
Even if you walk into a lounge or bar at night on a cruise ship, there's a good chance you'll find live music. It seems like there's always something happening on a cruise ship from sunrise to beyond sundown. We always love to watch the jugglers, magicians, acrobats, ice skating and Broadway-style musicals. The entertainment is spectacular and we've never been disappointed. 
However, we really struggled to find any sort of entertainment at our resort, even though it was advertised as being available daily and nightly. With our resort spanning miles down the beach, it was almost overwhelming trying to find entertainment. 
Image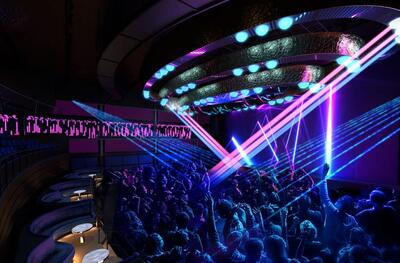 There would be a few events at the pool that we saw happening, like water aerobics and tequila tasting. Every night, we grabbed drinks in the main bar of our resort and only once was there live music when a piano player came into the lounge for 30 minutes, but that was it. 
One night, we wandered around the other buildings and saw a theater that looked like it was playing some sort of show. We didn't know how or where to find the times for shows. We didn't even know if entertainment even existed!
We love the variety offered by cruising
Image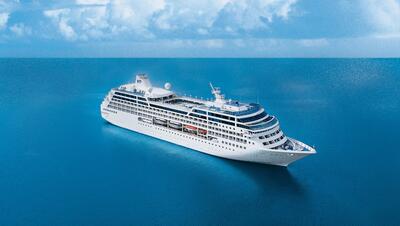 Waking up everyday in a new place is a perfect vacation in my mind. Personally, I get bored easily and appreciate the variety of places I can see while cruising. 
I love the line from Mamma Mia where she says "Life is short, the world is wide. I want to make some memories". This really resonates with me because the world is so wide and I have so many places I want to see!
In one cruise, I can see multiple countries and cultures without ever having to unpack my suitcase. In one cruise, I visited 7 countries over the course of 13 nights on the Baltic Sea. While not everyone likes to travel this way, it really fits my travel style of wanting to see as much as possible with my vacation time.
Image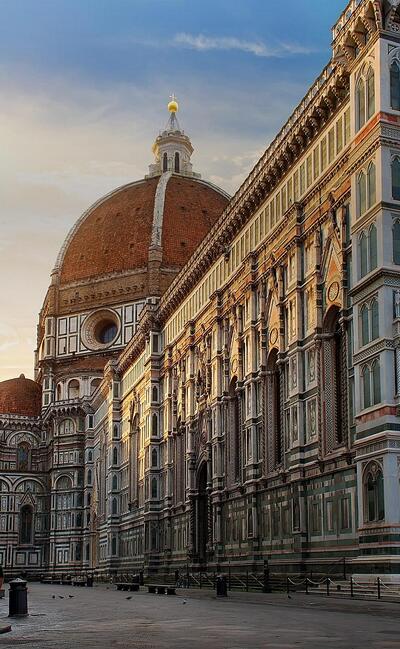 For example, it felt like 12 days flew by on our recent Europe cruise because we were seeing new places and countries every day. In all honesty, I was ready to go home from Mexico after 4 days at the all-inclusive resort.
There's only so much drinking, beaching and pooling that I can do before I am ready for a change of scenery. We even did an excursion to Tulum but even still, I was ready to head home by the time we checked out. 
However, for fans of all-inclusives, I can totally see how these resorts are very relaxing in this way. With your days spent at the pool or beach relaxing, it's very easy to feel rejuvenated quickly and not need as much time away. Personally, I want to see multiple places or countries when I travel.
What we liked about the all-inclusive resort
Image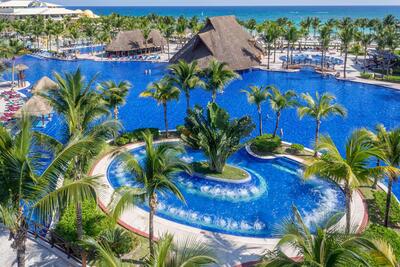 Because we had never been to an all-inclusive resort, it was hard to know what to expect. I've traveled all over the world, both on and off a cruise ship. I was excited to see what the hype was about with all-inclusive resorts. 
Even though this experience convinced me that I am a forever cruiser, there were aspects that we did like about resort life compared to cruising. 
To start, our room was huge compared to what we get on a cruise ship. Even though we booked the cheapest room, our junior suite came with a king bed, large closet, desk and 2 large couches. The bathroom was spacious as well with a bathtub, shower and dual sinks. We also had a small balcony, although we didn't have a great view so we didn't spend time there. 
Image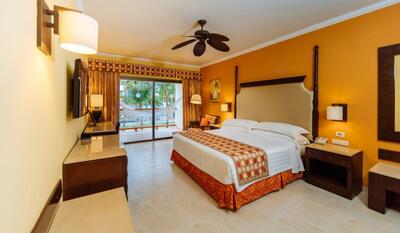 However, this is a sacrifice I am willing to make because of the convenience of cruising. In all honesty, we don't spend much time in our cabin because we are enjoying the ship or exploring the port. 
The beach was also gorgeous and the pools were very nice as well. We found a nice adults-only pool where we spent two of our afternoons. It was only $20 to rent a daybed, which we did like having on our last day. This was a quiet and relaxing pool that we definitely appreciated, especially because cruises can get busy with kids.
Cost Comparison
Image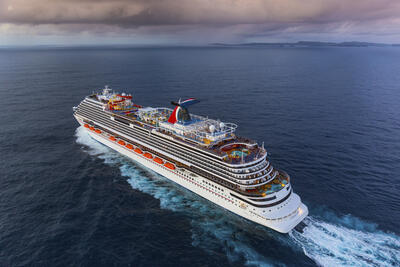 It's difficult to truly compare apples to apples when it comes to cost because cruising normally doesn't include gratuities or unlimited drinks. Additionally, my husband and I each get 5 free drinks a day when we cruise on Royal Caribbean with their loyalty perks; therefore, we don't normally get the beverage packages anyway and this saves us hundreds of dollars. 
We certainly drank more at the resort because we knew the drinks were unlimited. On a cruise, we drink our 5 free drinks each day and pay individually for drinks beyond that when we want more.  
For cost comparison, my sister and I did a 4-night Royal Caribbean cruise back in April. This was $500 for 2 people, so only $250 per person. Had we added unlimited drinks to our cruise, it would have been $60 each day per person. This would have taken the cost right around $500 per person.
Image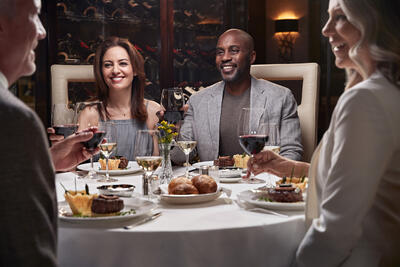 Gratuities are $14.50 each day on a cruise, bringing the total cost to $558.
On the other hand, 4 nights at the all-inclusive resort was $750 per person and this included drinks, food and gratuities. This is almost $200 more than a similar experience on a cruise ship.
At the end of the day, cruising is typically cheaper than all-inclusive resorts. Also, we visited the resort during the off-season so the cost difference could be even more depending on when we had chosen to visit. 
The incredible value you get from cruising is one of the reasons we love it so much and why we will continue to cruise in the future!