Azamara closes out Australia cruise season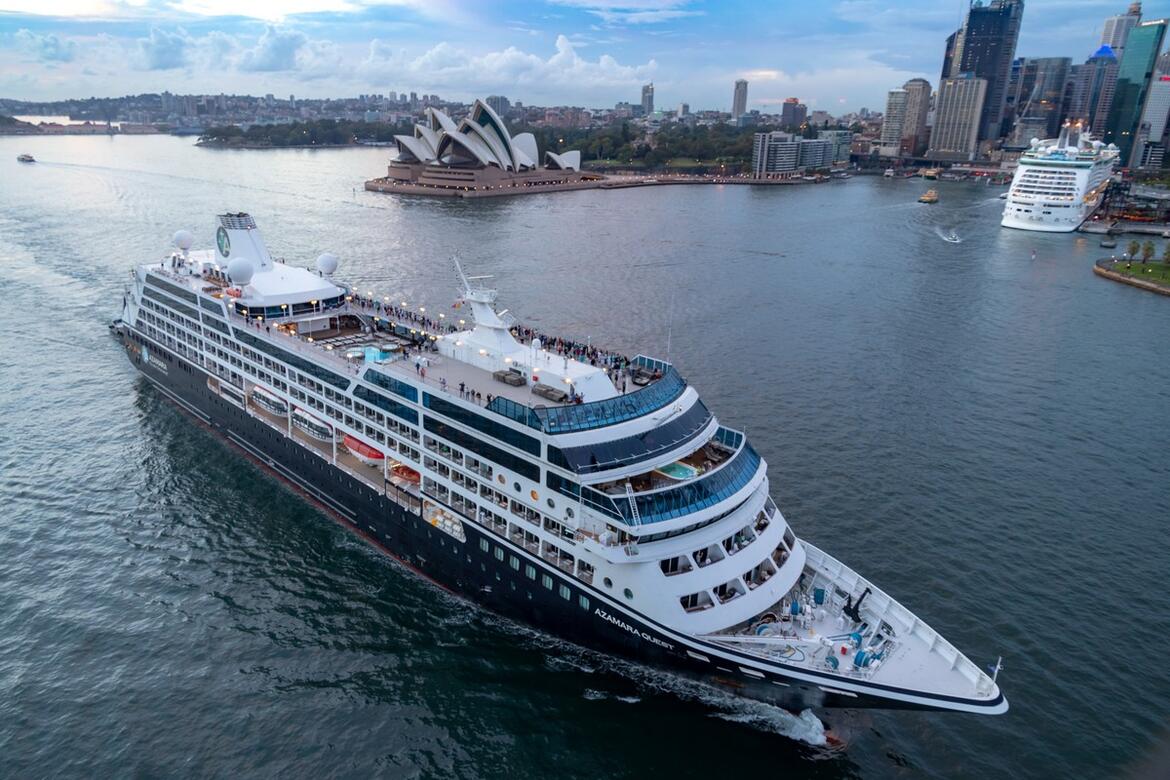 Azamara Club Cruises bid farewell to Australia as the 690-guest Azamara Quest wrapped up her season in Australia.
The ship arrived in Sydney Harbour today, which marked the end of Azamara's fourth and longest season down under, as well as Quest's last visit for some years, as Azamara Journey and Pursuit will be deployed down under for the following two summer cruise seasons.
During Azamara Club Cruises' fourth season in Australia, the line undertook seven local cruises, including inaugural departures from Perth and Melbourne plus maiden calls to Nelson, Kaikoura and Stewart Island Nature Reserve in New Zealand.
Other highlights include:
Wellington's AzAmazing Evening in Wellington Cathedral featured the Wellington Symphony Orchestra's rendition of the Moana soundtrack, a truly incredible experience created especially for guests of Azamara Quest
Azamara Quest spent New Year's Eve in White Bay with stunning views of the annual Sydney fireworks
And to close out the season in style, guests will be treated to a very special AzAmazing Evening with Daryl Braithwaite in Darwin on 12 March as well as the line's first turnaround in Cairns in 9 March 2019.
Azamara Quest will depart Sydney tonight at 11pm on a 15 night cruise from Auckland to Cairns which departed on 21 February 2019, including an overnight stay in Cairns and late night departures from Wellington and Mooloolaba.
Sister ship Azamara Journey will arrive in Australian and New Zealand waters on 1 Feb 2020, kicking off the line's fifth season down under and offering five local cruises. The boutique cruise line's newest ship, Azamara Pursuit, will sail arrive in Perth (Fremantle) on Sunday 20 December 2020.