Virgin Voyages will let you order champagne by shaking your phone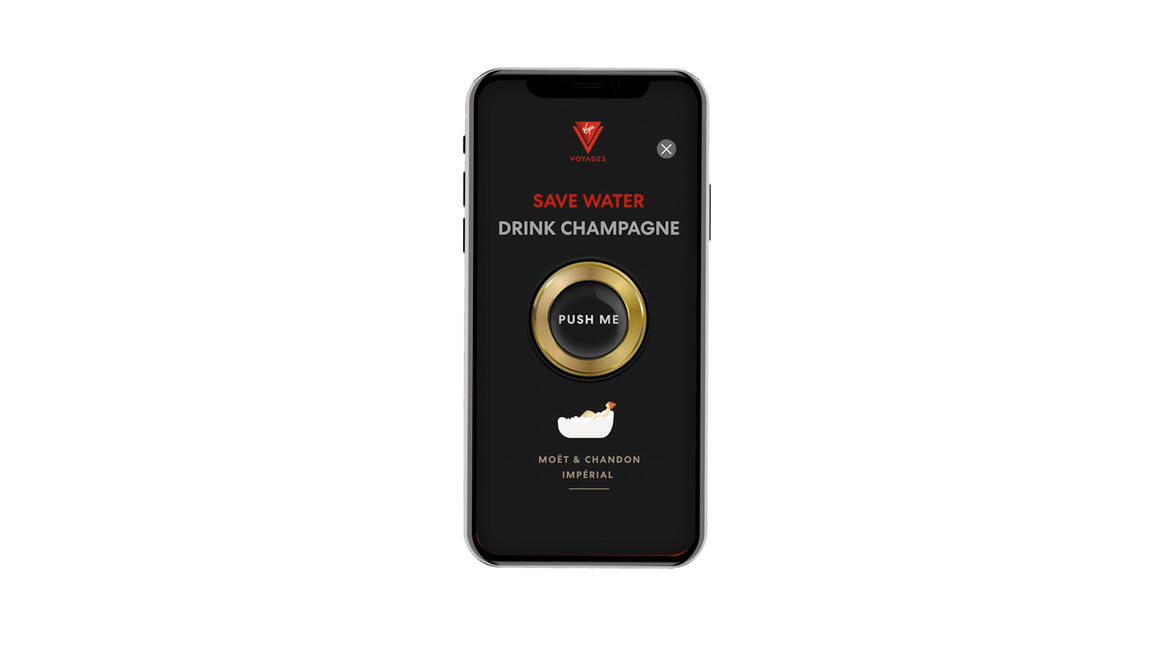 Virgin Voyages cruise line announced a new on-demand champagne delivery service, Shake for Champagne, which will allow passengers on its cruise ship to request champagne with a shake of their phone.
When the Virgin Voyages Sailor App is shaken, a secret Virgin Voyages Champagne button is revealed and, with just one press, a bottle of Möet & Chandon Impérial will be delivered to the guest.
Delivered in a red champagne bucket, the service includes a 750ml bottle of Möet & Chandon Impérial with two glasses. 
In addition, the cruise line announced a new champagne and caviar bar, Sip.
Sip is a decadent lounge designed to be enjoyed with a glass of champagne in hand. Featuring a diverse curation of champagne labels, including Moët & Chandon – Virgin Voyages' featured champagne house. Passengers can opt for a glass of bubbles priced from $9 or splash out on a $1,000 vintage bottle.
Sip will also offer a signature afternoon high tea.
Designed by the Virgin Voyages design team, with spatial design by HKS Hospitality Interiors, the lounge was inspired by the glamour and effervescence of champagne. Featuring a long marble bar with rose-gold inlay, Sip encourages Sailors to indulge in one of the most luxurious pairings of them all, champagne and caviar. Gold and rose-pink hues echo the color of the champagnes that will be served, and are beautifully offset by deep watery blues and carrara white marble bars and tables. The deep ocean blue banquette wall and carpet that wraps through the space, will create a chance to revel or relax at all times of day as the ship sails through the ocean's blue waves.