Celebrity Cruises announces new cruise ship Celebrity Beyond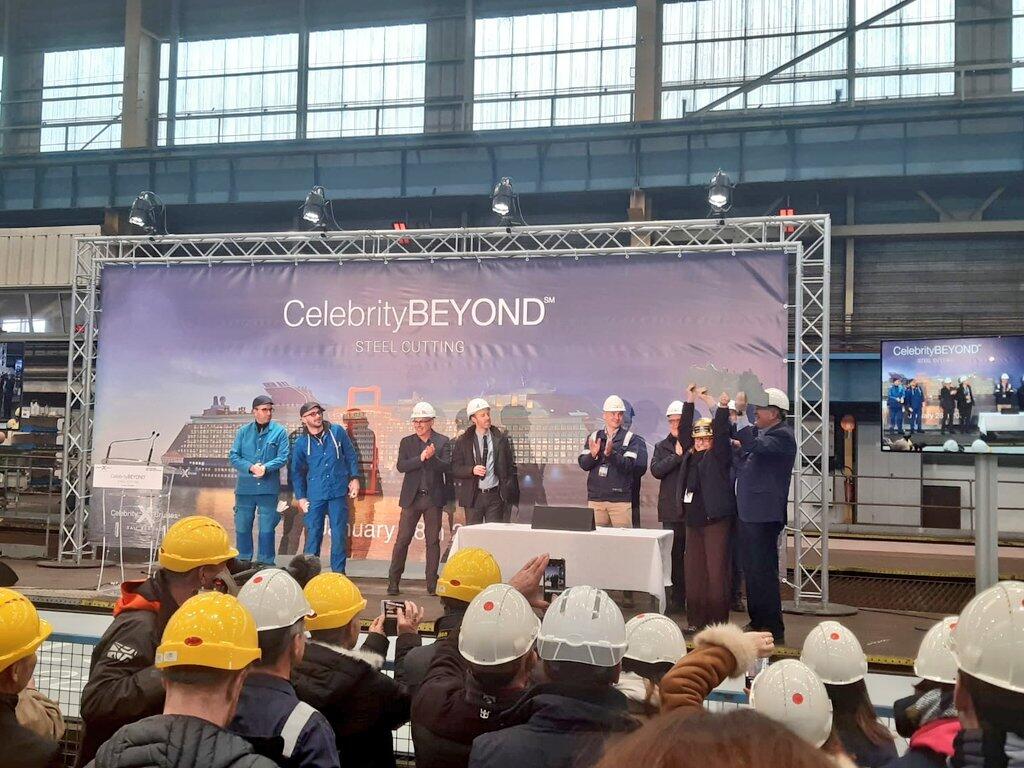 Celebrity Cruises announced its third Edge-Class ship will be called Celebrity Beyond at a steel-cutting ceremony.
Celebrity Beyond will join the fleet in fall 2021, and the announcement of the new ship was made at the  St. Nazaire shipyard in France.
Steel-cutting marks the first stage of construction for any new cruise ship.
Celebrity's president and CEO Lisa Lutoff-Perlo commented on the announcement, "This is really a special day. Three years later here I am to cut the steel for Celebrity Beyond, the third in the series of the Edge Class. Stay tuned because we are confident this will be the best series of ships the industry has ever seen."
Celebrity is also planning on a fourth Edge-Class ship that will launch in Spring 2022, but is yet unnamed.
The second ship in the Edge Class, Celebrity Apex will be christened in Southampton on March 30.