Disney Cruise Line is a very popular choice for families that want to combine a family cruise vacation with their love for all things Mickey, but it is not a cheap vacation. Disney Cruise Line costs more than other mainstream cruise lines, such as Royal Caribbean, Carnival Cruise Line, and Norwegian Cruise Line.
If you are trying to find the least expensive time to take the family on a Disney Cruise, there are some good times of the year to lock in the lowest fares you will find.
Sail on shorter voyages
Image
3- 5-day itineraries are cheaper than 7+ day itineraries. If you are looking to save as much money as possible when booking a Disney Cruise, you're best bet is to look for 3- to 4-day Bahamas itinerary, as they are offered year-round. Knowing what specific voyage you are looking for can make it easier to narrow down off-peak months. 
Sail off-peak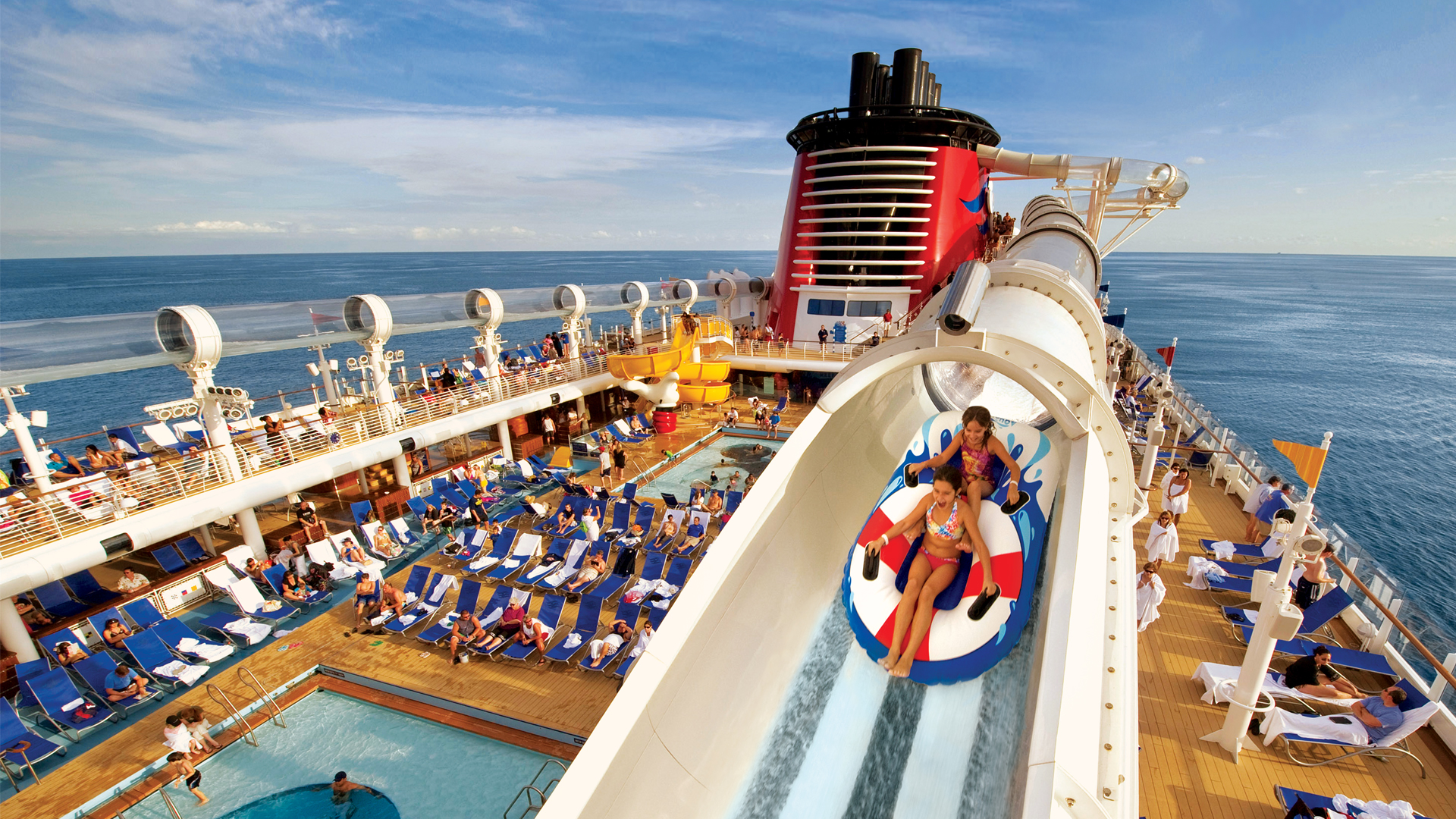 The best strategy for getting the lowest Disney cruise prices is to sail during the times of year when most others cannot or will not cruise.
The two most expensive times to go on a Disney Cruise are summer and major holidays (Christmas, Easter, Spring Break, three-day weekends like Memorial Day, etc). Avoiding these popular times of the year will get you significant savings.
If you have kids and need to cruise during summer, try to go on a cruise at the very start or very end of summer break to avoid the peak demand.
In short, the best time to go on a Disney Cruise for the lowest price is when kids are in school, as families are less likely to book.
Cheapest months for a Disney Cruise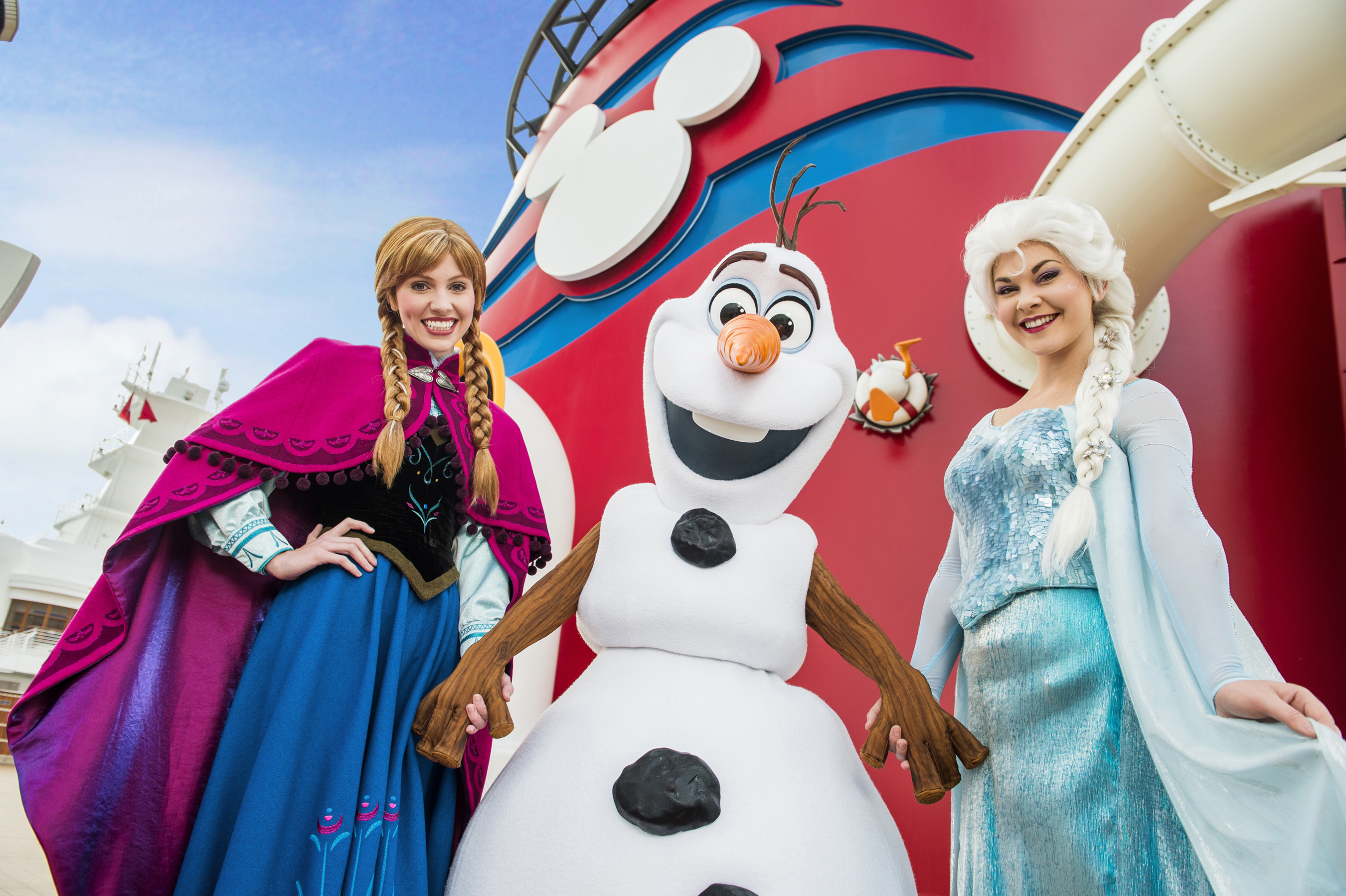 In addition to the school calendar, there are times of the year when prices do see a dip.
You will find these cheaper fares falling when the less demand due to the calendar or even weather.
The best times of the year for a lower price (especially in the Caribbean) are:
January (except for New Years week)
Early February
May
September and October
Early November
Early December
It is no coincidence that Disney will schedule certain popular sailings, like the Star Wars or Marvel days at Sea, during times of the year when demand is less. Disney Cruise Line likes to leverage these popular events to boost cruise bookings.
When it comes to Alaska voyages, May and September tend to be cheaper. July is the peak of the Alaskan cruise season, so expect to 30-40% more for a verandah during this time. 
For European sailings, you will find the shoulder season there to have the lowest fares. In the Mediterranean, look for lower prices in March, April or November. The months of May or October have better prices if you are looking at a Northern European cruise. Note that European sailings are offered seasonally and are often more expensive because of their limited offerings compared to year-round Caribbean or Bahamas itineraries. 
Discounts and special offers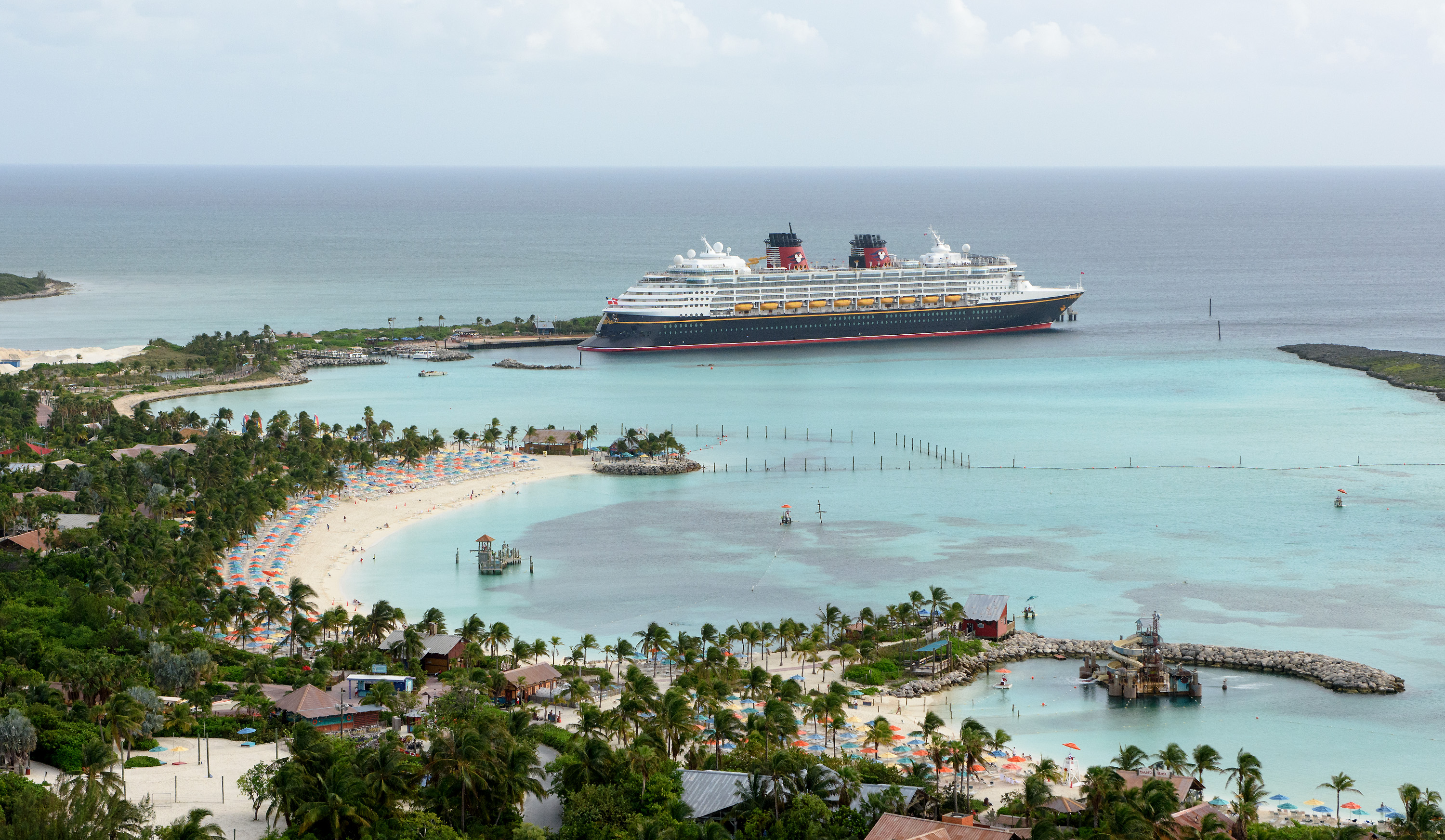 In addition to regular pricing across the board, Disney does have special offers that can reduce the price a bit more.
There are sometimes offers for groups of people, such as active/retired military, Florida residents, Disney employees, or Disney Vacation Club members.
If you are a Disney+ subscriber, Disney Cruise Line is currently offering special deals for January - April, 2023. Valid on select cruises on the Disney Fantasy, Disney Dream, and Disney Magic, Disney Cruise Line is advertising that the third and fourth guests sail free, so long as there are two full-fare guests. 
Disney will sometimes post these deals to their website, and travel agents are usually aware of such offers.
What about last minute deals?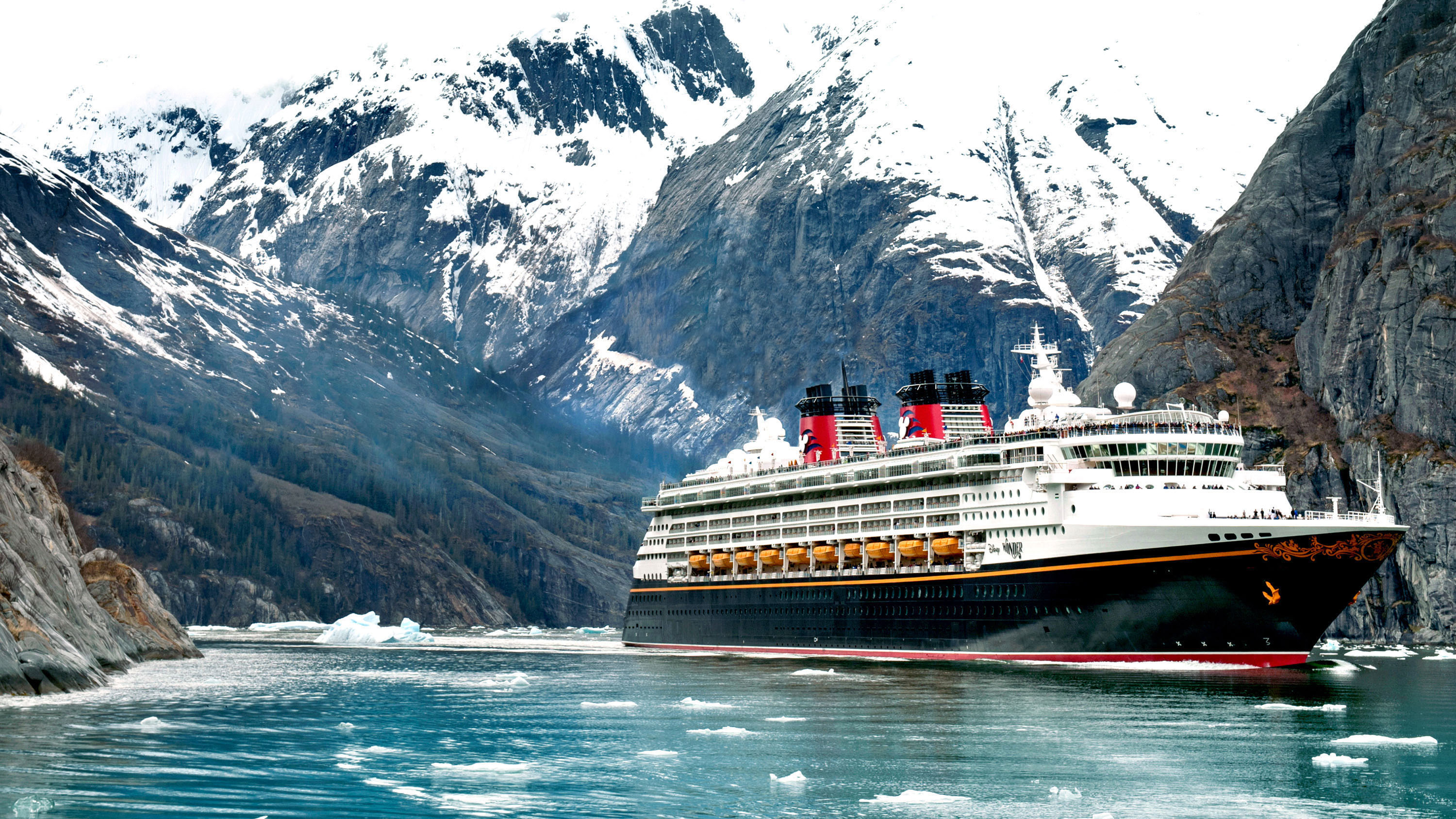 Disney has mostly done away with last minute deals across almost all of its itineraries.
While waiting to a few weeks before a cruise is set to go likely will not net a deal, if you are very flexible (and lucky), you might spot such a deal now and then.
When Disney does offer last minute deals, they typically show up 30-45 days before departure. So about two months before a cruise would sail, keep an eye out for any potential deals.
When all else fails, book early
Regardless of what time of year you are looking for a cruise, the key to locking in the lowest possible fare is to book as early as you can.
Generally speaking, the lowest Disney Cruise fares come if you can book your cruise years in advance.  Ideally, booking a cruise more than a year in advance will net you the lowest prices.
No matter which month of the year you sail, book early to lock in the best price.