Update, 5/1/2021: On October 31, the U.S. Centers for Disease Control and Prevention allowed its no-sail order to expire and issued a conditional sailing framework, to which all ships must adhere in order to resume cruising. Since that time, Norwegian Cruise Line has pushed back its restart date through July 31, 2021, with select ships' voyages canceled into November.
Passengers on canceled sailings will receive full refunds to their original forms of payment, along with a coupon for 10 percent off a future sailing departing through 2022 (if a 10 percent coupon was not already received under a previously canceled sailing).
Coupons can be combined with future cruise credits and other discounts, but any promotions attached to the canceled booking will not be carried over to new reservations. Passengers who used future cruise credit to book one of these canceled sailings will see the full amount of the credit refunded to their Latitudes account within seven days. Any bookings made using CruiseNext certificates will be refunded to the accounts on file.
It's the worst-case scenario: you have a cruise planned, and you're beyond excited for it, but something has come up, and you're unable to go. Can you still cancel? Will you get your money back?
If you're booked with Norwegian, cancellation policy and refund information can be found below, including the windows in which you can cancel and how much of the overall cost you can expect to be returned to you.
NCL Refund Policy
If you'd like a refund, Norwegian will allow you to cancel your sailing and request one, but just how close to the sailing date you're permitted to do so depends on when your voyage is scheduled to begin.
Due to recent public health events that have halted cruise operations and heightened concerns about travel, Norwegian has voluntarily suspended operations. Through NCL's Peace of Mind policy, passengers booked on sailings slated to depart through October 31, 2021, have the ability to cancel as close as 15 days prior to their sailing date. Passengers who do so will be issued a full refund in the form of a future cruise credit that can be used to book another sailing through December 2022.
Under the same program, the line now allows passengers to cancel two months out for a full refund to the original form of payment. (Under normal circumstances, it must be done at least four months out.)
For sailings after October 2021, the line's cancellation and refund policies are based on sailing length and accommodation type, according to the following schedule.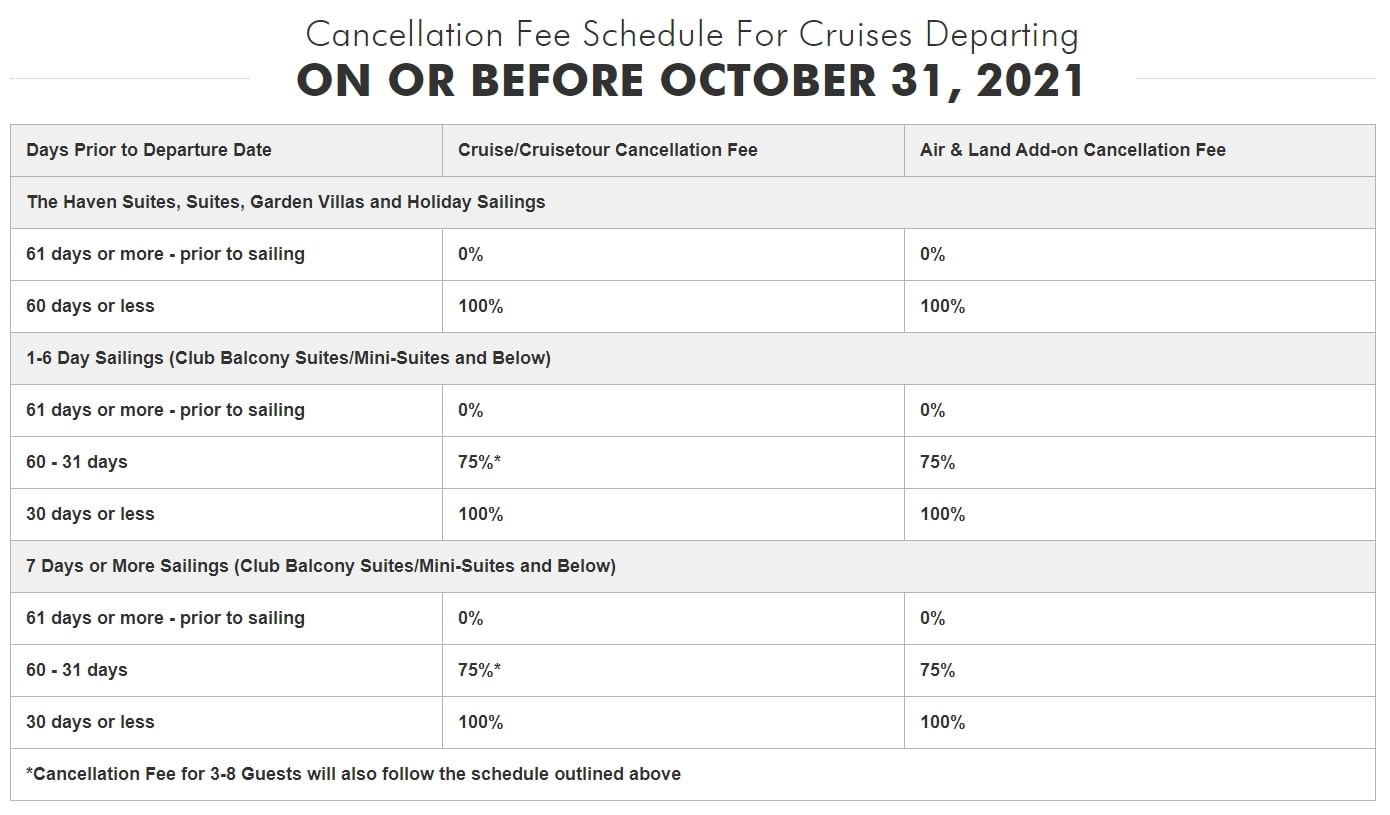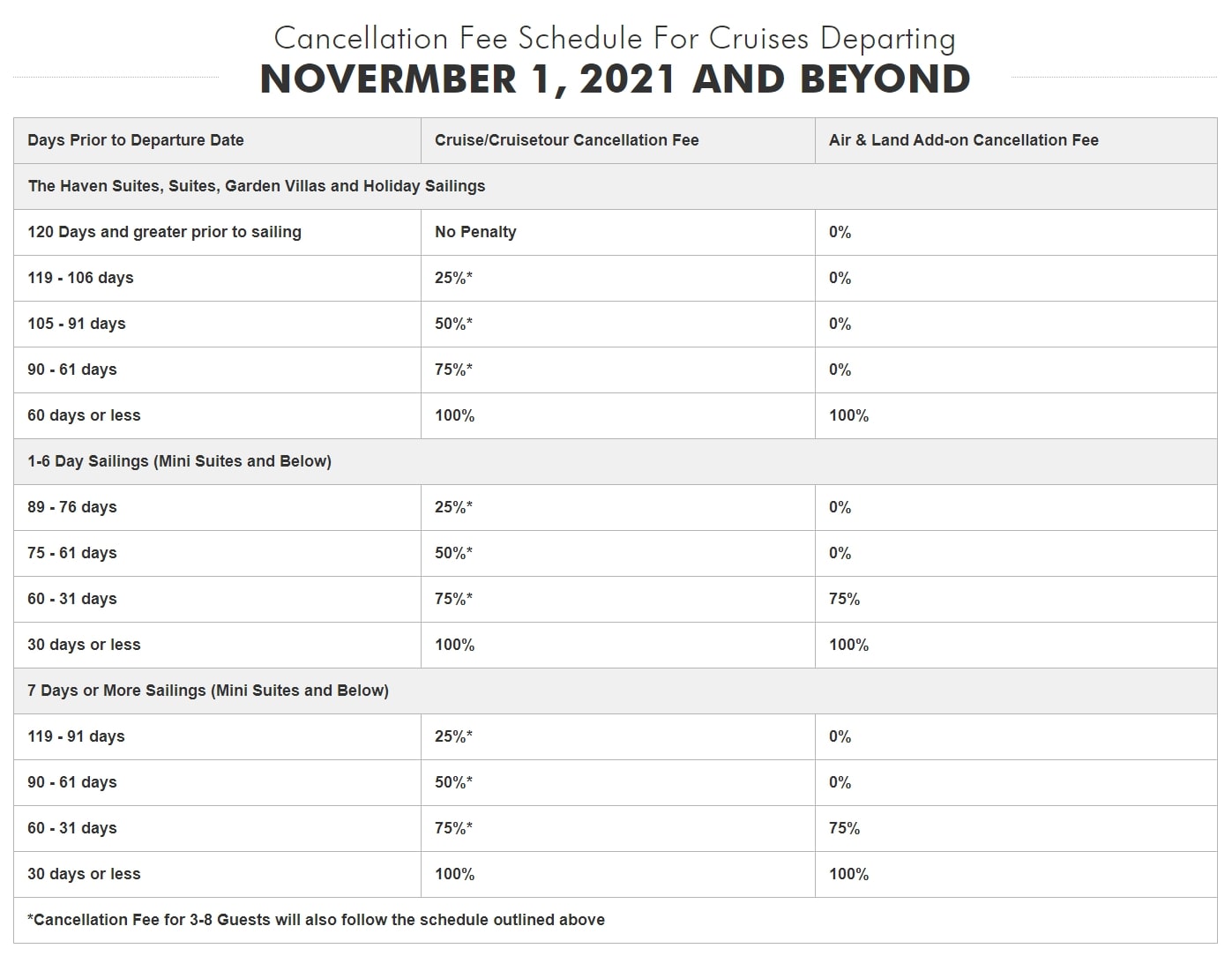 Exceptions and Fine Print
Cruisers should note that in order to cancel under Peace of Mind, all passengers in the reservation had to accept the FCC. It was not possible for some to cancel and others to retain their bookings. It was also not possible for passengers to use the FCC to rebook the same voyage if the sailing proceeds as scheduled.
Passengers who canceled and requested refunds under Norwegian's Peace of Mind policy received refunds to the original form of payment (instead of FCC) for dining, water/soda, internet and photo packages, as well as purchased onboard credits and items purchased as Bon Voyage or celebration gifts.
Also note that refunds are not given by NCL for no-shows under any circumstances. Refunds are not issued for unsailed days if a passenger chooses to leave a sailing that has already commenced.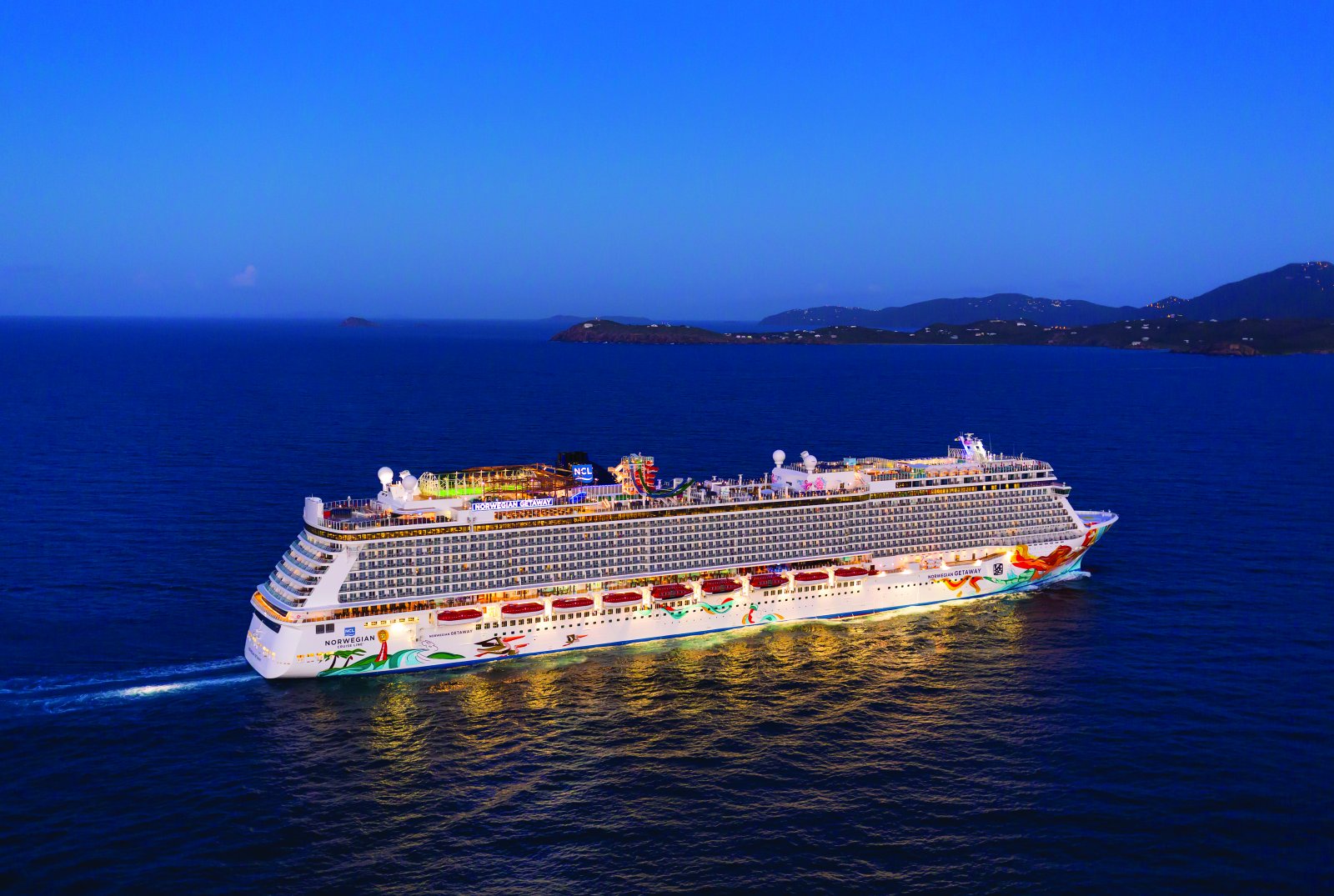 Are My Other Travel Arrangements Refundable?
Passengers who secure flights through Norwegian Cruise Line and cancel sailings under the Peace of Mind protection will receive FCC for the airfare. Travelers who bought airfare via NCL and who cancel their cruises under the line's other policies will be refunded under those policies, according to the same deadline schedule.
For sailings departing April 1, 2021, and beyond, passengers who booked flights through the line will only receive a full refund if they cancel more than two months prior to the sailing date. They will forfeit 75 percent of the flight cost if the cruise is canceled within the window of one to two months before sailing, and the full amount will be lost if canceled fewer than 30 days out.
Those who purchased flights through a travel agent or on their own should contact their travel agent or airline for more information.
It is always recommended for passengers to purchase travel insurance for all legs of their trip, including hotels and airfare in addition to merely the cruise itself. Those purchasing policies that include "cancel for any reason" coverage can file claims to recoup additional costs if the cruise line, airline or hotel is unable to refund the full amount of your booking.
Check with a travel agent or travel insurance provider, and be sure to read the fine print before making a purchase.