Which summer Greece cruise should I book?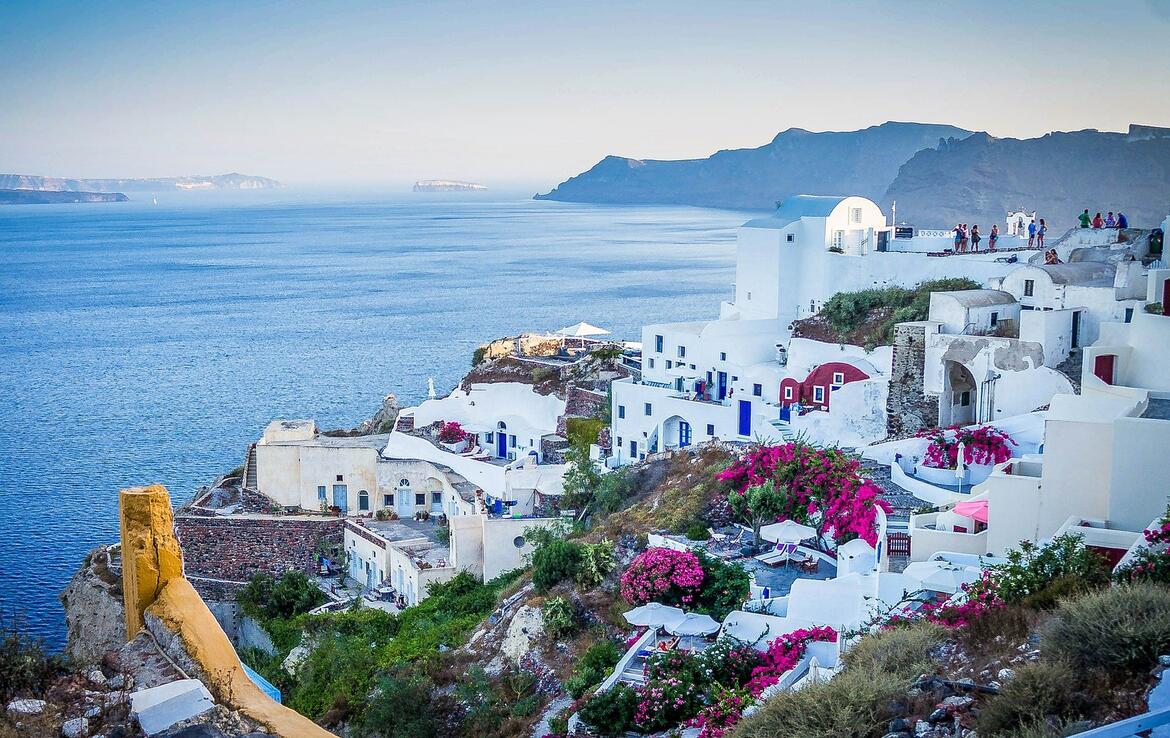 Don't give up on a European vacation in 2021! With Greece allowing Americans to enter the country with proper testing and screening, four cruise lines are setting sail with Eastern Mediterranean cruises this summer.
Celebrity, Holland America, Norwegian Cruise Line, and Royal Caribbean are welcoming vaccinated passengers onboard several Greece itineraries this summer. The choice of ships isn't as large as in regular summer sailing seasons, but Americans wanting to scratch their cruise travel itch still have a decision to make.
Here's our take on which Greece cruise you should book to fit your travel style.
Celebrity Apex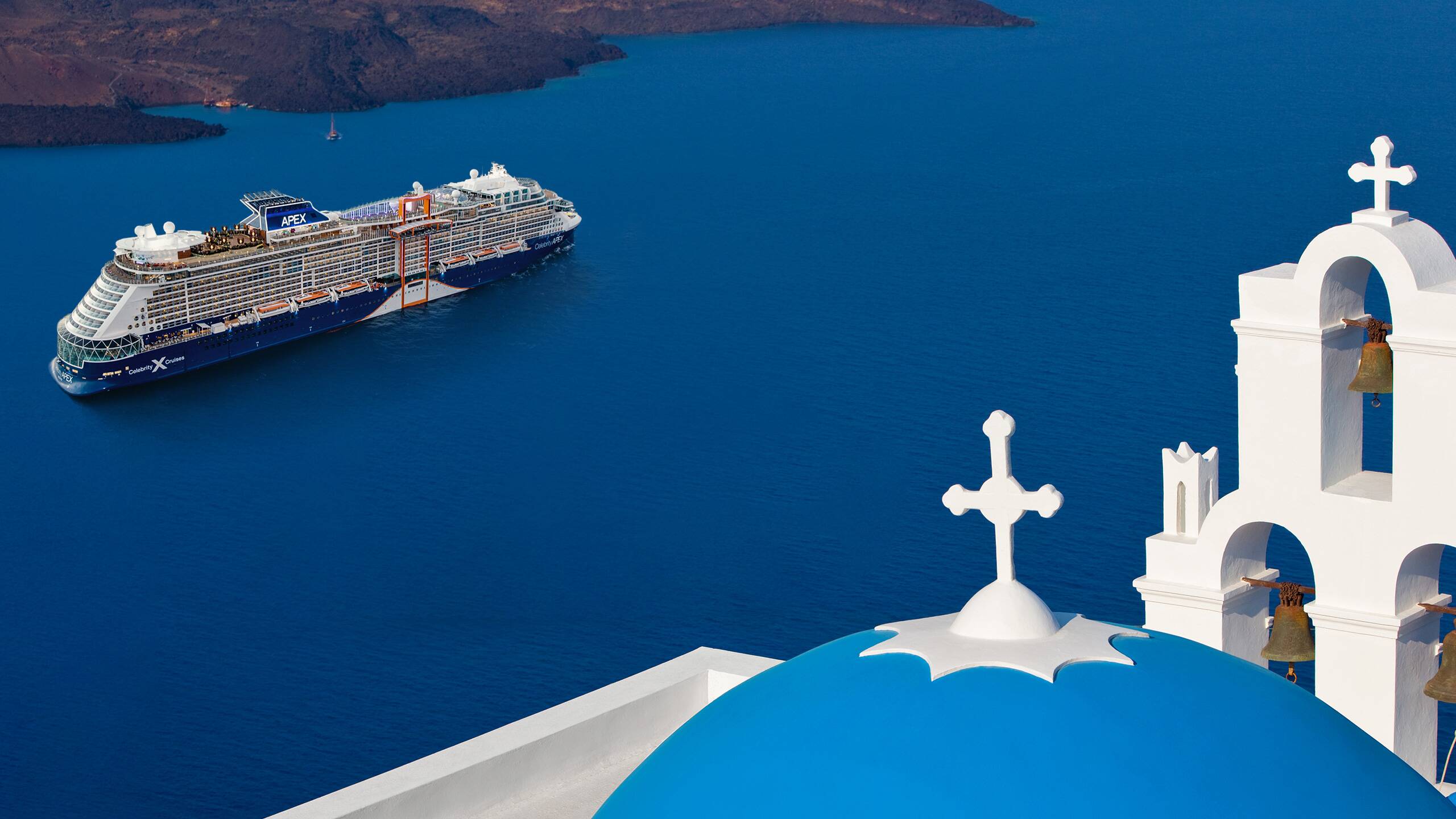 Best for: New ship lovers
Celebrity Apex will set sail on its eagerly awaited and long-delayed inaugural cruises in June 2021. Celebrity's new ship will debut in Athens, cruise around Greece, and even pop over to Israel on a series of six-, seven-, and eight-night sailings. Most itineraries visit Cyprus, Rhodes, Santorini, and Mykonos; the eight-night adds Crete, and the Israel sailings swap in Jerusalem/Ashdod and Haifa for two Greek ports.
Apex is the ship for cruisers who love that new ship smell and want first dibs at all the latest restaurants and attractions. The ship features 29 dining and drinking venues, innovative cabins with indoor/outdoor spaces, and the exclusive Retreat area where suite guests have their own restaurant, pool, sun deck, and lounge. The three-deck Eden space offers a unique hangout by day and cutting-edge entertainment at night, and the Magic Carpet, cantilevered off the side of the ship, adds wow factor to after-dinner drinks, as well as tender boarding.
With two sea days on each itinerary, you'll be able to spend time in your favorite onboard places: the pool and solarium, the spa, the rooftop garden, the casino, or perhaps the Martini Bar. While Apex isn't a kid-centered ship, Celebrity does have a kids club and is accepting children onboard with negative PCR tests.
Norwegian Jade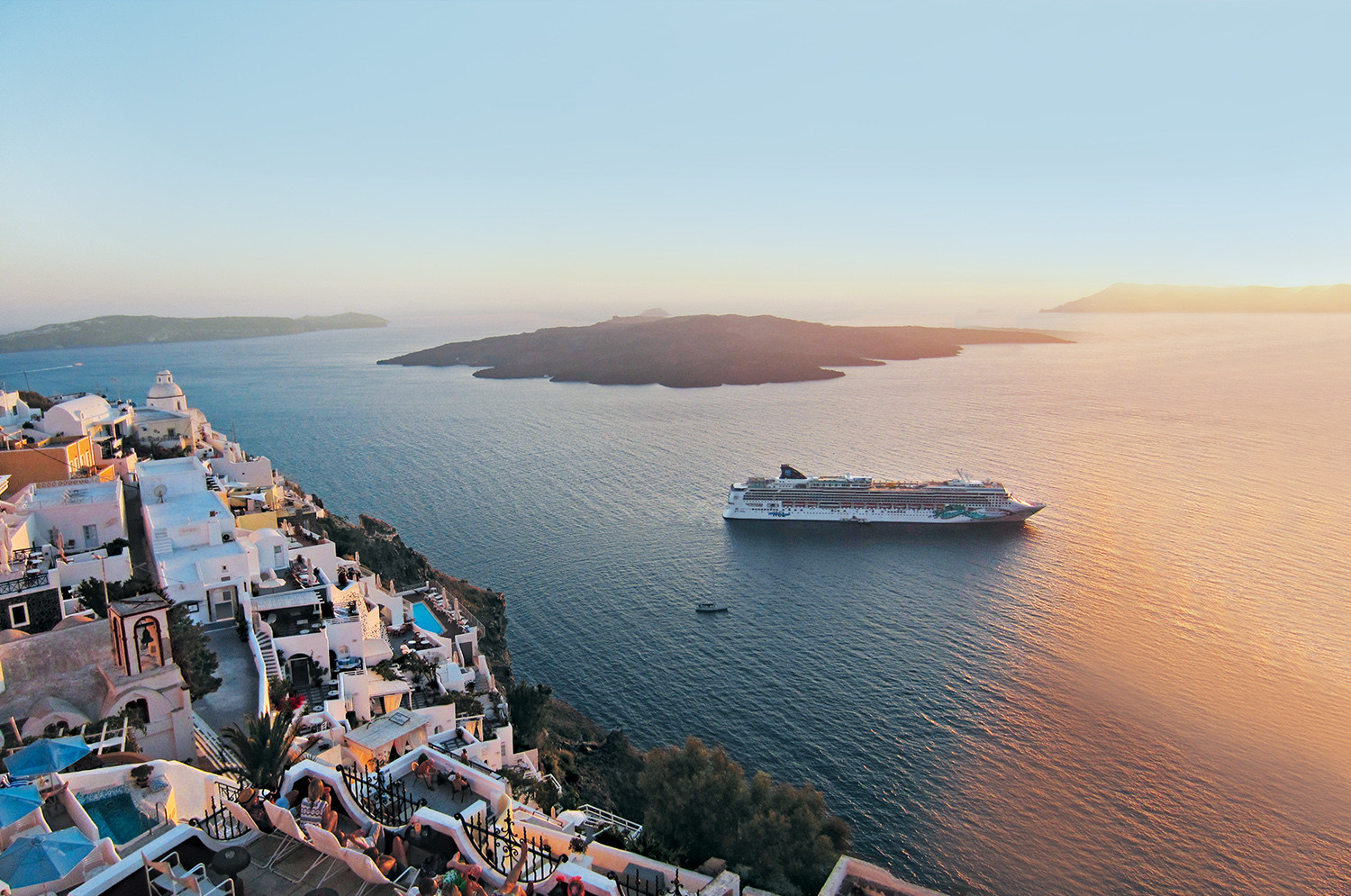 Best for: Active explorers
Norwegian Jade will sail a jam-packed itinerary from Athens, beginning in July 2021. The route features a new port every day, with no full sea days. The closest you get is an early departure from Corfu followed by a noon arrival in Santorini the next day, giving you one afternoon and one morning without a port calling your name.
If your goal is to see as much of Greece as you can in one week, this itinerary is for you. It hits the island playgrounds of Mykonos and Santorini and historic sites like Rhodes and Olympia. Read up on your Greek history and mythology before you set sail, so the sites will be more meaningful (and you can impress your fellow cruisers with your knowledge).
Don't expect to lay low during sailing hours. Norwegian Jade is hopping with activity day and night for those who like to explore onboard. Check out more than 16 dining options, including French, Brazilian, and Asian. Enjoy song-and-dance shows at night, or dress in monochrome style for the White Hot Party. Vaccinated tweens and teens can socialize at a hip hangout, while parents catch some quick relaxation in the spa or thermal suite.
Royal Caribbean's Jewel of the Seas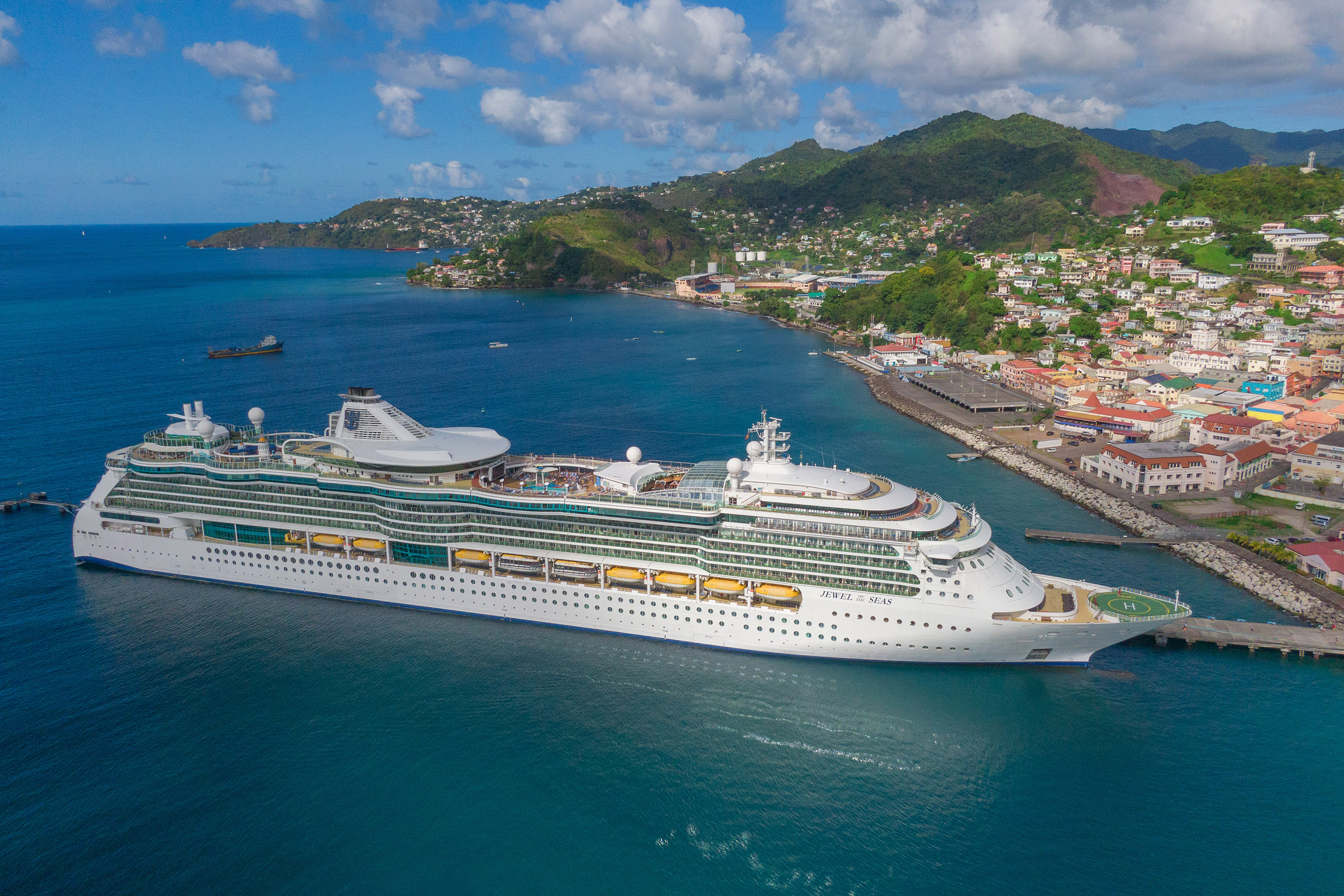 Best for: Families
Royal Caribbean is always one of our favorite cruise lines for families, but this summer it's a great choice for a Europe cruise since it will accept unvaccinated kids with a negative PCR test. Kids can entertain themselves onboard with rock climbing, mini-golf, a water park, video arcade, youth lounge, and teen disco.
The entire family can take advantage of a wide variety of restaurants and shows at night after their time in port. Mom and Dad might even find a quiet moment to slip away to the solarium, or sneak out to the casino or onboard bars for a nightcap while their offspring are at the Adventure Ocean kids club. With plenty of activities day and night, no one will complain about boredom. 
The itinerary is as go-go-go as the ship. Unlike the other ships sailing Greece this summer, Jewel of the Seas departs out of Limassol, Cyprus. From there, it sails to Athens, Mykonos, Santorini, Crete, and Rhodes, with just one sea day at the beginning to get over your jet lag. If your kids are Percy Jackson fans or study mythology in school, they'll love exploring Greece's historic sites mixed in with some island swim time. Parents should find time to sample the local cuisine, whether or not the rest of the family shares their adventurous palates.
Holland America's Eurodam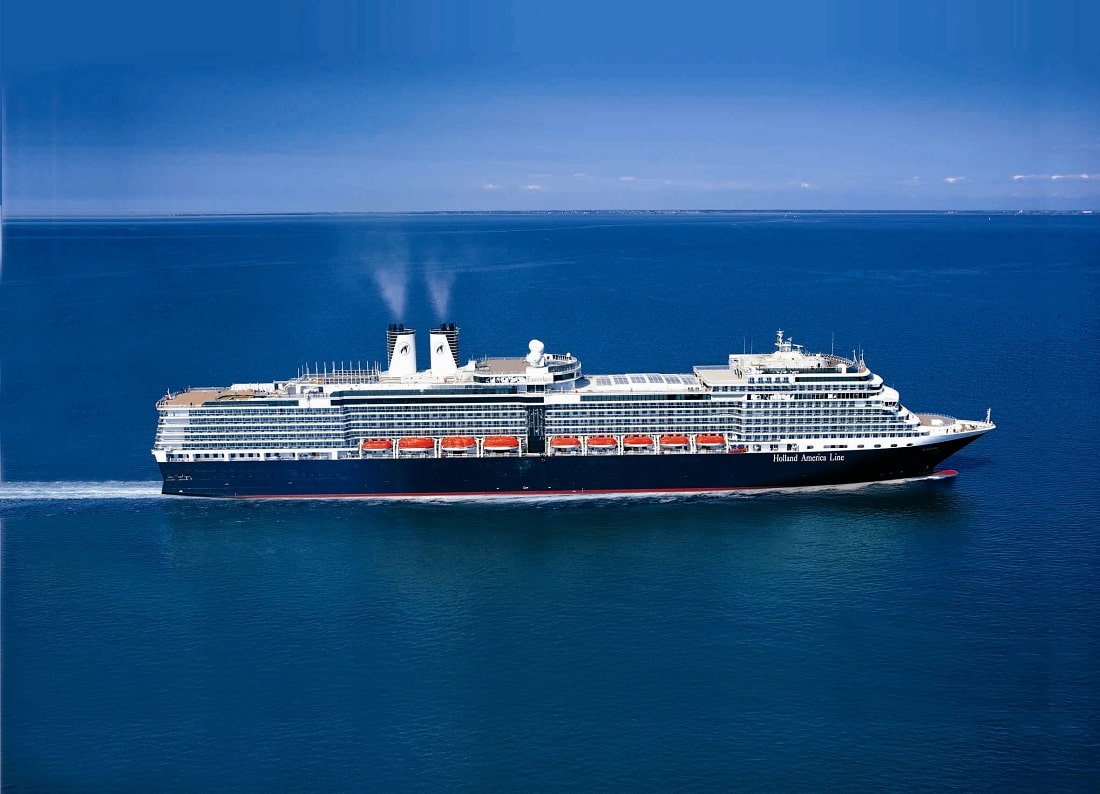 Best for: Seasoned travelers
Eurodam is also sailing weeklong cruises from Athens, but it won't set sail until August. Unlike Norwegian and Celebrity, it's not focused solely on the greatest hits ports in Greece. This makes it ideal for seasoned travelers who want to visit more off-the-beaten-path ports. Ports in Montenegro and Albania make the list, as well as Nafplion, Haifa, Chania, and Corfu. Each itinerary is different, so you'll need to match your preferred sail date to your bucket list destinations.
Eurodam is also the smallest ship carrying U.S. passengers to Greece, and – unlike its competitors – is currently not selling inside and outside cabins. (There is a waitlist for those should Holland America change its mind.) That means the pace onboard will be less frenetic and less crowded than on the larger ships.
Onboard, you won't find water slides and cantilevered restaurants, but you can enjoy high-quality live music at Lincoln Center Stage (classical), B.B. King's Blues Club (R&B), and Billboard Onboard (rock). Foodies will revel in cooking demos and multiple dining venues, including pan-Asian, steak-and-seafood, sushi, and Italian restaurants. After a hard day of sightseeing, the spa beckons, with its muscle-melting treatments and a hydro pool to soak that foot fatigue away.