Disney is putting the bar back in barbershop and giving grownups new onboard experiences with the 2022 debut of new ship Disney Wish. Today, the line unveiled new spa and nightlife areas where adults can relax and unwind.
New spa and salon areas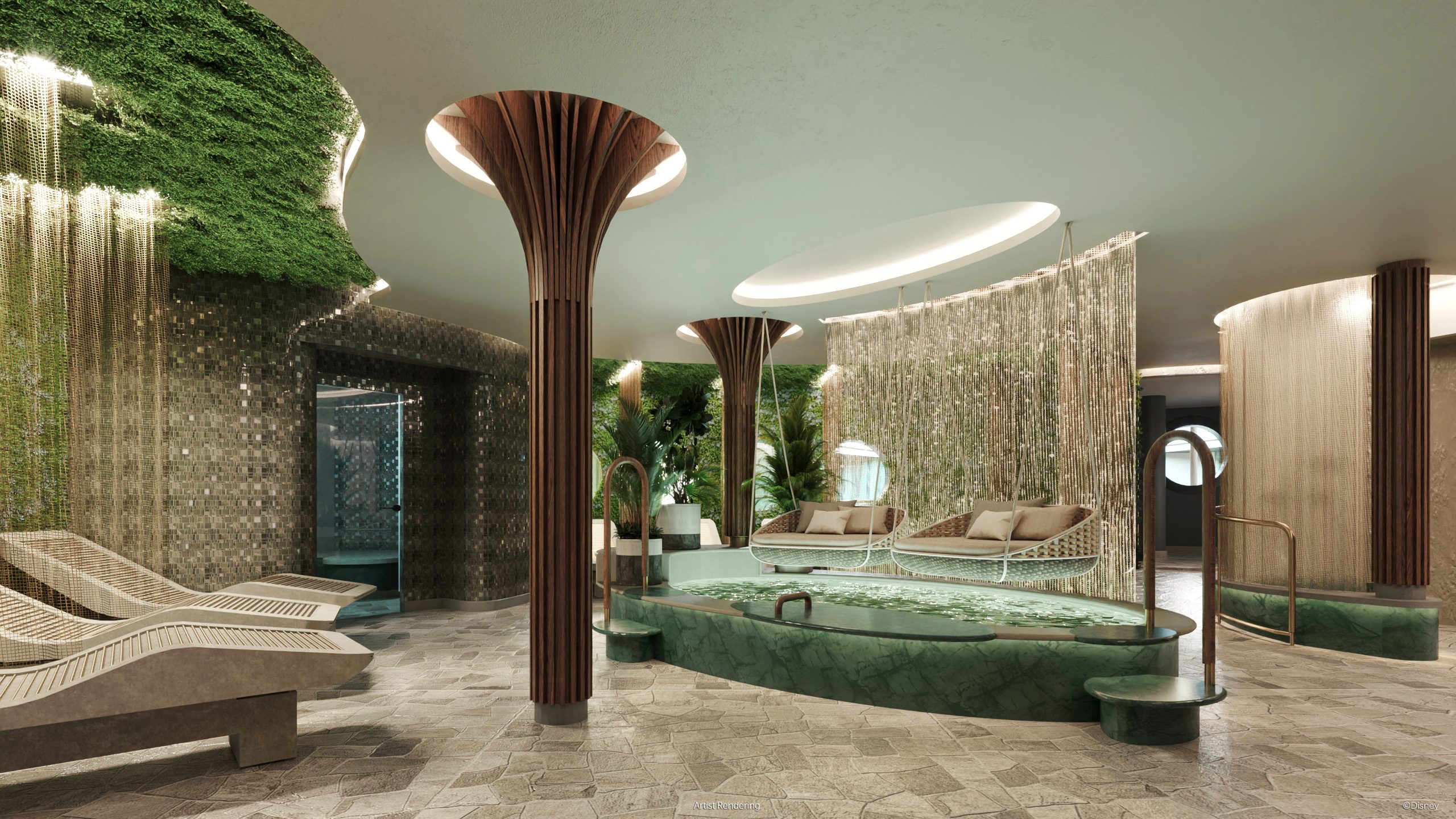 Senses Spa on Disney Wish will take the Zen outdoors with the line's first alfresco relaxation area, complete with hot tubs, plush loungers, and fresh-air yoga classes. In addition, the spa's Rainforest thermal suite will tout the cruise line's first ice lounge to complement the hotter therapies, such as sauna and steam rooms and heated loungers.
Spa favorites, such as couples' spa villas and a fitness center with dedicated cycling and aerobics studios, will return on Wish.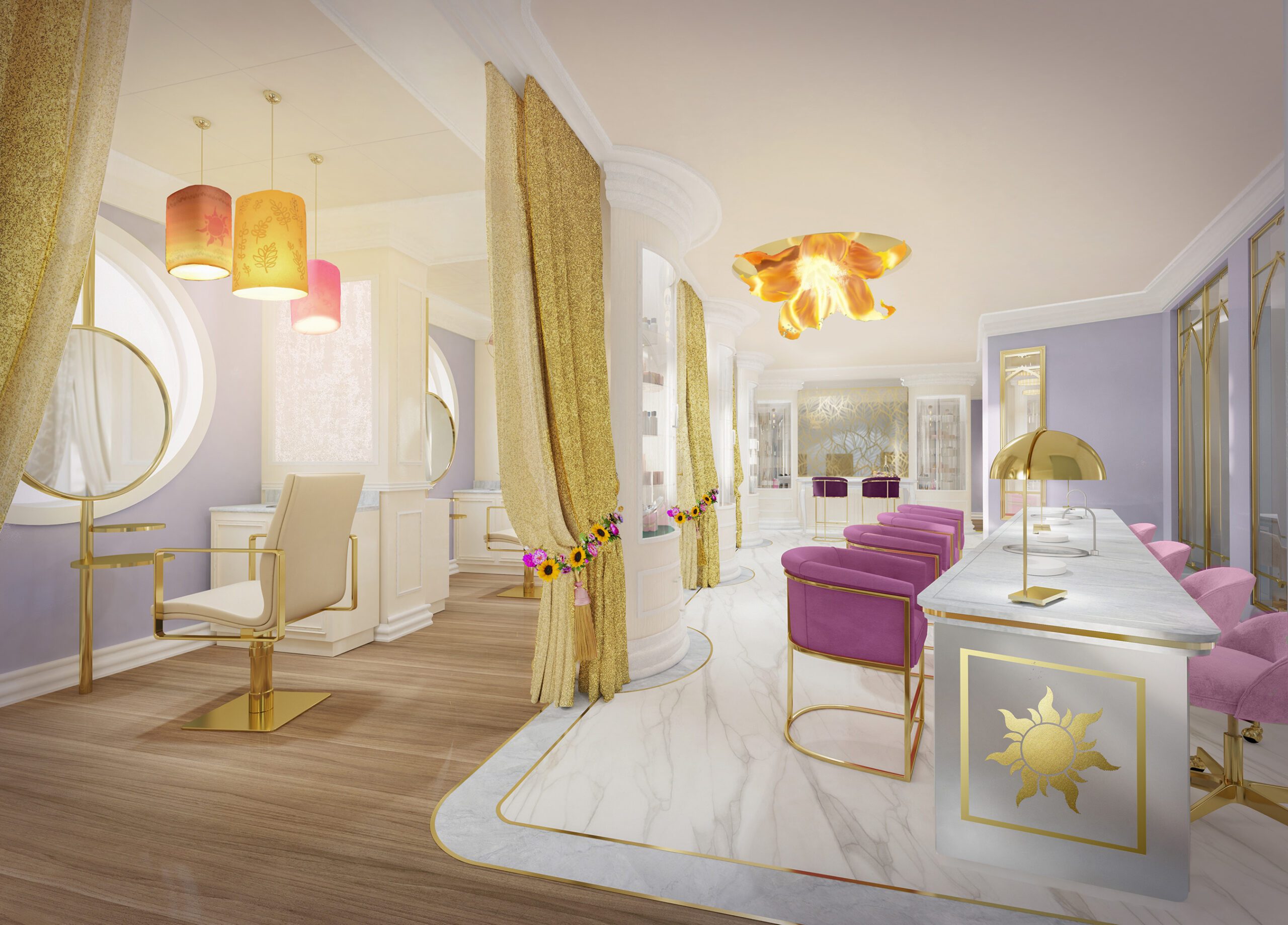 Disney Wish will also offer an expanded salon, with two stand-alone spaces. The most novel is Hook's Barbery, a European-style men's salon where cruisers can get haircuts, shaves, and manly skin and nail treatments in a Never Land pirate-themed setting. What sets this pampering space apart is its "hidden" bar serving all the best pirate drinks, including aged rum, vintage whiskey, and pre-Prohibition bourbons. The bar will host tastings and other events and be available for coed evenings out. 
The spa's other new space is the aptly themed Untangled Salon, with décor inspired by Rapunzel. It will focus on hair cuts and styling, as well as mani-pedis, teeth whitening, and skin treatments. 
Disney Wish nightlife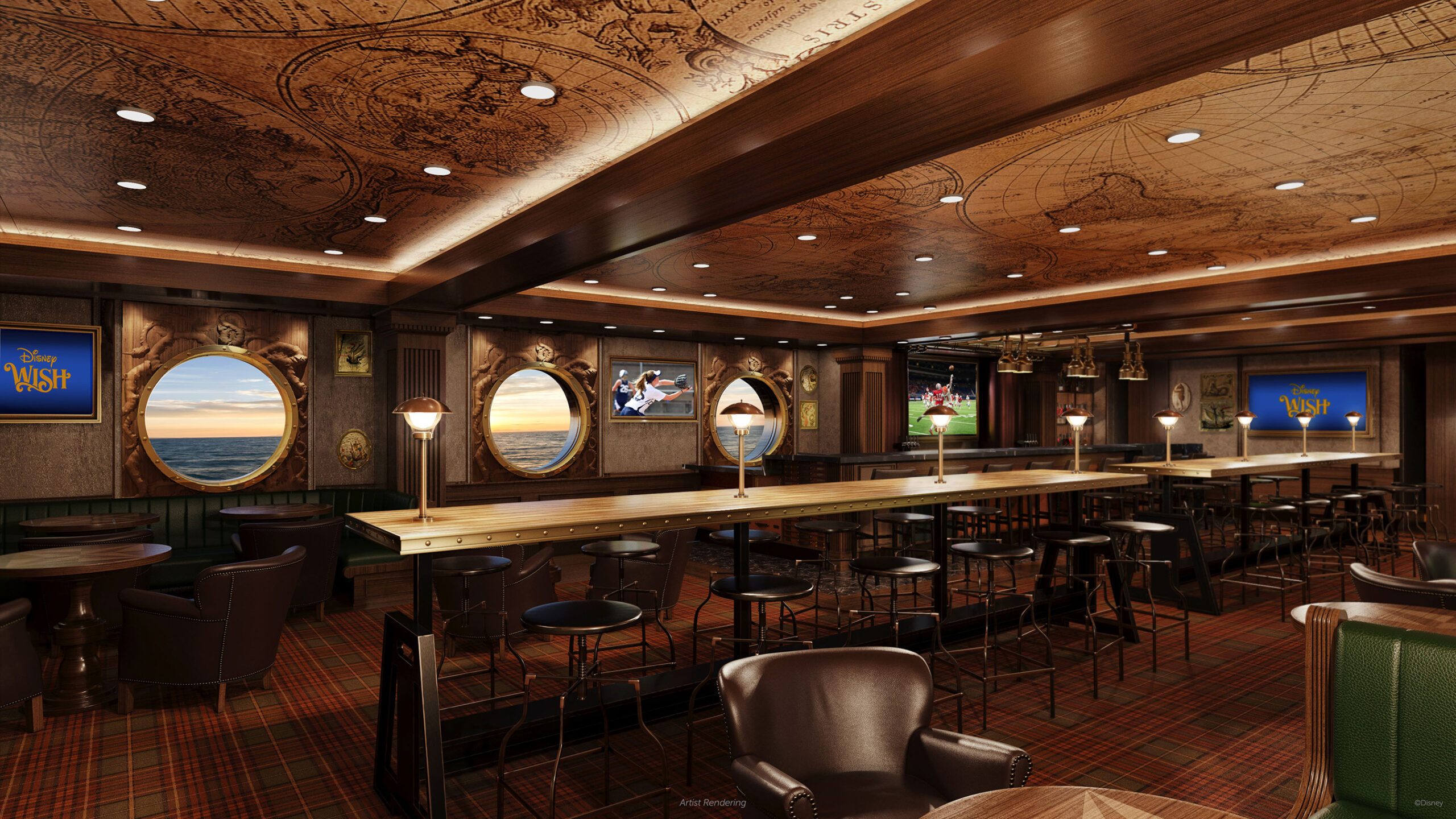 The Untangled Salon does not have a secret party space, but the 18-plus crowd can seek out the ship's new nightlife venues for after-hours entertainment. Unlike on other Disney Cruise Line ships, these bars and social spaces will not be clustered together but spread out throughout the ship's public areas. True to Disney's heart, the spaces will pay homage to Disney stories and characters, but in a sophisticated way that fits with their adult patrons.
Every Disney ship has a pub and Wish's will be Keg & Compass, styled like a Norwegian sailor's map room. An old-timey map, complete with geographically correct insertions of Disney characters like Moana, will spread over the ceiling. Unlike those 19th-century sailing ships, Keg & Compass will be airing sports and news on multiple TVs. Enjoy the game while sipping one of three custom craft brews, offered exclusively on Disney Wish.
Nightingale's will be the place for piano music Cinderella-style and a selection of wine, including sparkling, and hand-crafted cocktails. The elegant lounge, with its signature eye-catching chandelier, will be located off the atrium in order to lure passersby with its tinkling tunes.
The party, however, will be found in The Bayou, where cruisers can catch live performances in a space inspired by the Louisiana marsh in "The Princess and the Frog." The menu pairs specialty cocktails and coffee drinks with doughy beignets, so passengers will have plenty of reasons to linger in this new lounge.
More adult fun on Disney Wish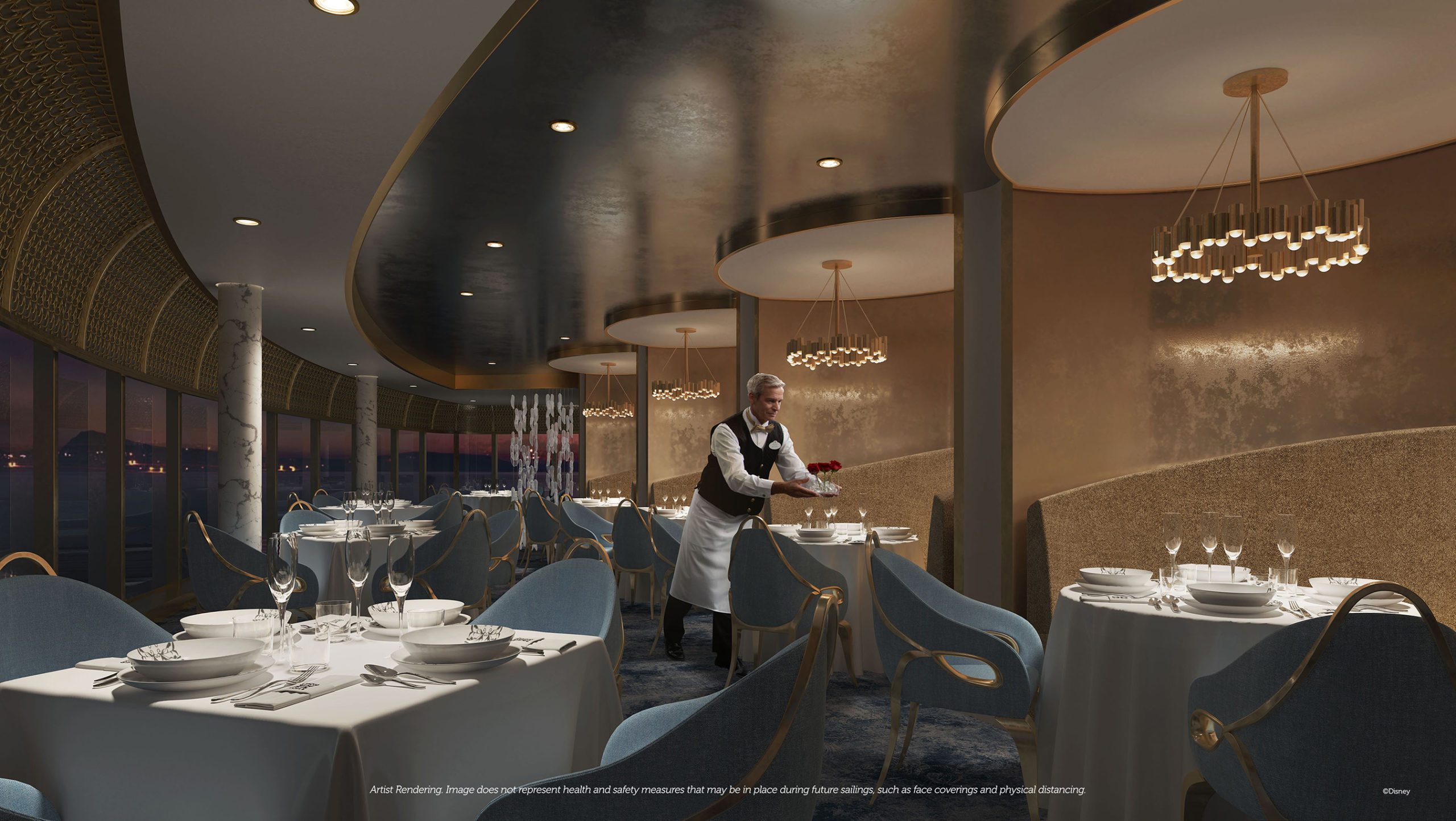 Previously announced adult spaces onboard include the Star Wars-themed Hyperspace Lounge, the Italian-style Palo Steakhouse, the upscale Enchante restaurant with a menu by Michelin-starred Chef Arnaud Lallement, and the Quiet Cove adults-only sun deck with an infinity pool, alfresco bar, and poolside cafe.
Disney Wish sets sail in June 2022, with an itinerary of short Bahamas cruises. The ship will homeport in Port Canaveral and call on Nassau and Castaway Cay, Disney's private island.