Norwegian Cruise Line Holdings Ltd. (NCLH) has sued the State of Florida over the state's law preventing businesses from requiring customers to show proof of vaccination in order to receive services. 
The parent company for Norwegian Cruise Line, Oceania Cruises, and Regent Seven Seas Cruises is determined to set sail with fully vaccinated passengers, but it currently cannot do so from Florida homeports without risking "crushing penalties of up to $5,000 per passenger."
In its July 13 filing, NCLH says that the lawsuit is "a last resort after the State of Florida has indicated that it is otherwise preventing NCLH from safely and soundly resuming passenger cruise operations from Miami, Florida, starting August 15, 2021, in the way that this cruise line has determined will be best for all concerned—with the benefit of documentation confirming that all of its passengers and crew have been fully vaccinated against COVID-19."
The safety risk of unvaccinated passengers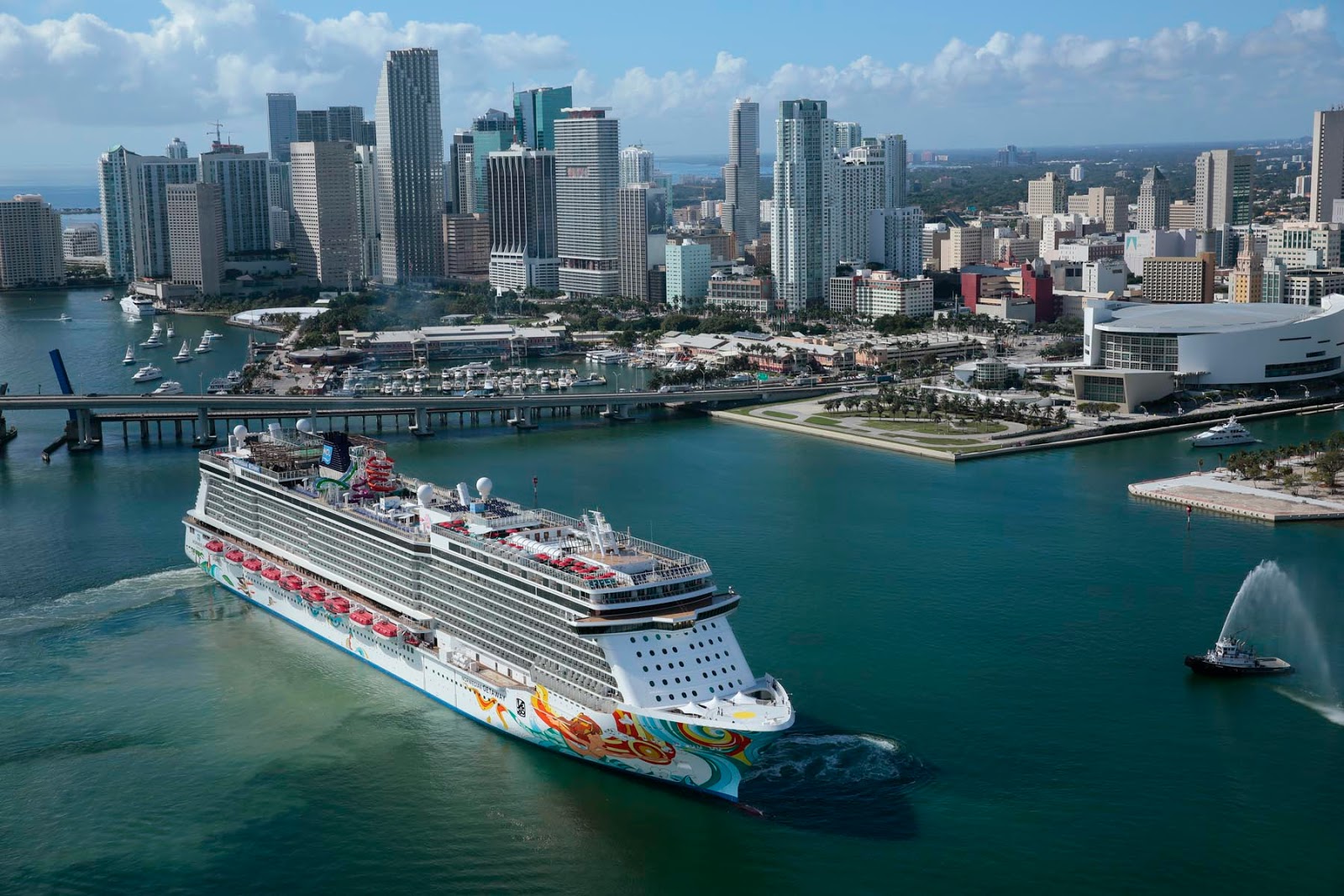 With Florida's law in place, Norwegian claims it "will not be able to sail as it has assured its passengers (who overwhelmingly support vaccination and documentation of same) it is otherwise poised to do."
Yet Royal Caribbean, Celebrity, and Carnival cruise ships are currently sailing from Florida homeports. Passengers who choose to provide proof of vaccination have full run of the ship and can avoid extra Covid-19 testing. Cruisers who are not vaccinated or who decline to show proof of vaccination may need to purchase mandatory travel insurance, pay for additional Covid testing, and have restricted access to certain public areas onboard.
Norwegian argues that this type of cruise will puts its crew at risk and jeopardize "the health and safety of the local populations at NCLH's destinations around the world." The filing minces no words when describing the safety risks of unvaccinated travelers on cruises.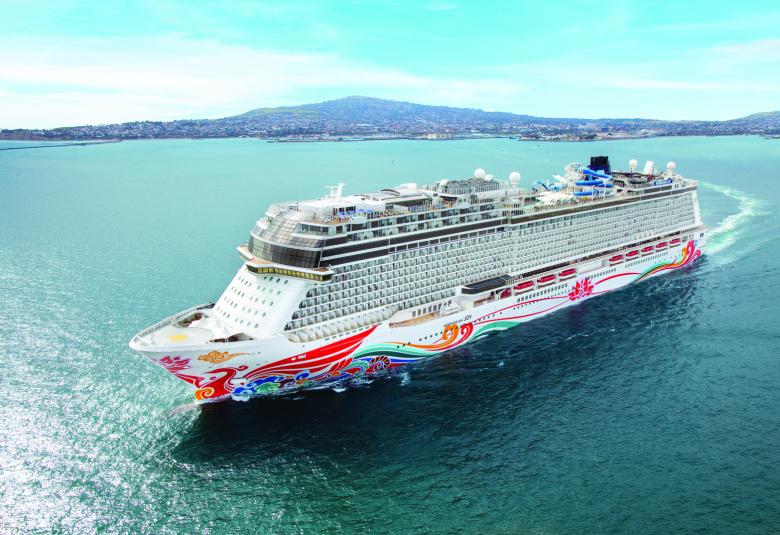 "The upshot [of Florida's law] places NCLH in an impossible dilemma as it prepares to set sail from Florida: NCLH will find itself either on the wrong side of health and safety and the operative federal legal framework, or else on the wrong side of Florida law."
Since cruising has resumed with American travelers, a handful of passengers have tested positive for Covid while onboard – both vaccinated adults and unvaccinated kids – but the cases have been quickly contained and contact tracing showed no spread of the virus. It's too soon to know if cruisers are infecting locals they interact with in the ports of call.
To date, the majority of cruisers sailing from U.S. homeports are vaccinated.
Arguments against Florida's vaccine passport ban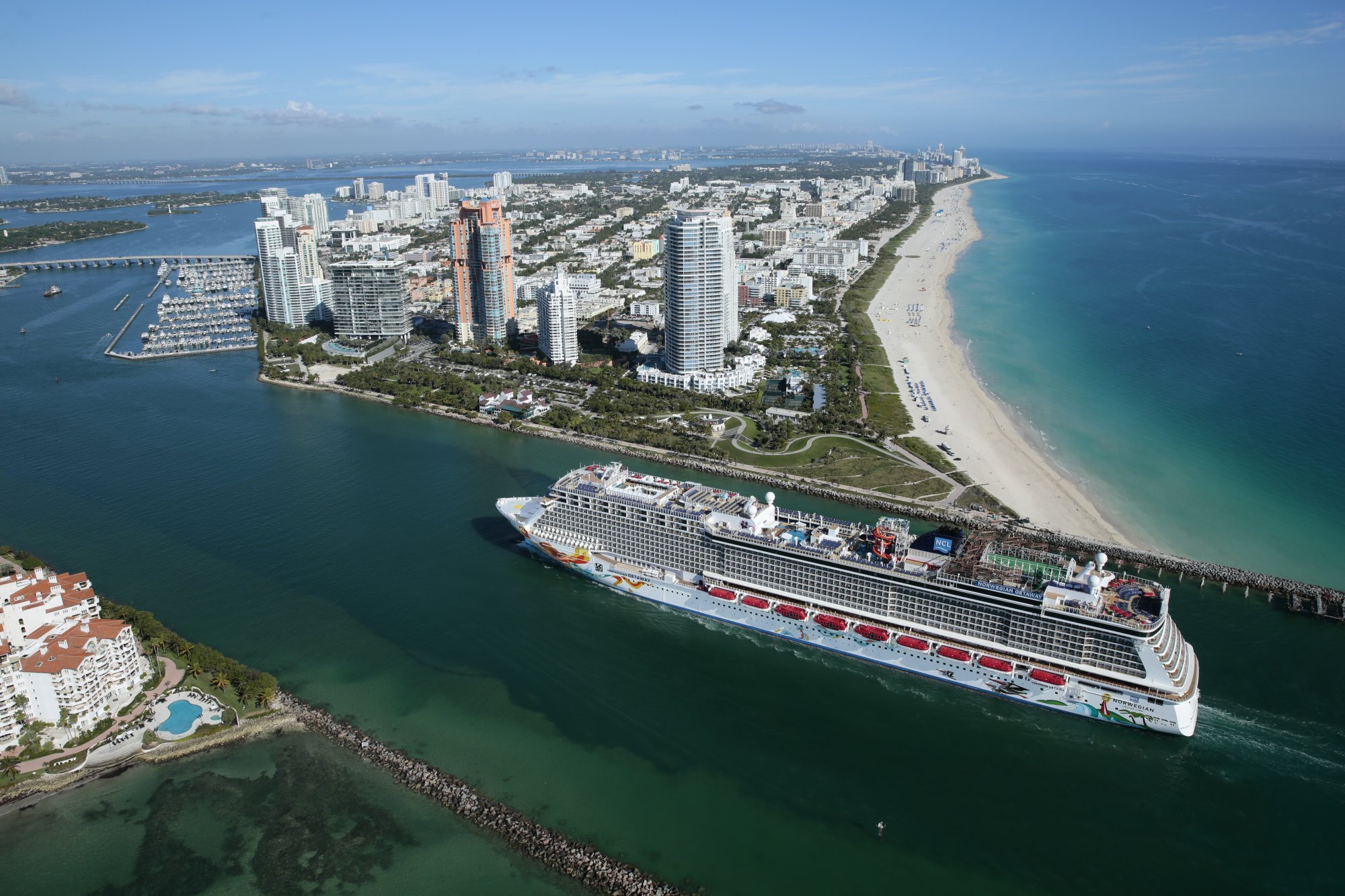 Norwegian claims that "one anomalous, misguided intrusion threatens to spoil NCLH's careful planning and force it to cancel or hobble upcoming cruises, thereby imperiling and impairing passengers' experiences and inflicting irreparable harm of vast dimensions."
That intrusion is Florida's May 3 vaccine passport ban, which states that "any business operating in this state may not require patrons or customers to provide any documentation certifying COVID-19 vaccination or post-infection recovery to gain access to, entry upon, or service from the business operations in this state." 
NCLH uses strong language, but what are its actual legal issues with Florida's ruling? The filing lists a few reasons why the prohibition is inappropriate:
The law goes against federal regulations.
It violates First Amendment rights by blocking communication between a business and its customers.
It violates the Dormant Commerce Clause by impeding commerce.
The law prevents the cruise line company from keeping its employees and customers safe (which goes against the Fourteenth Amendment's due process clause).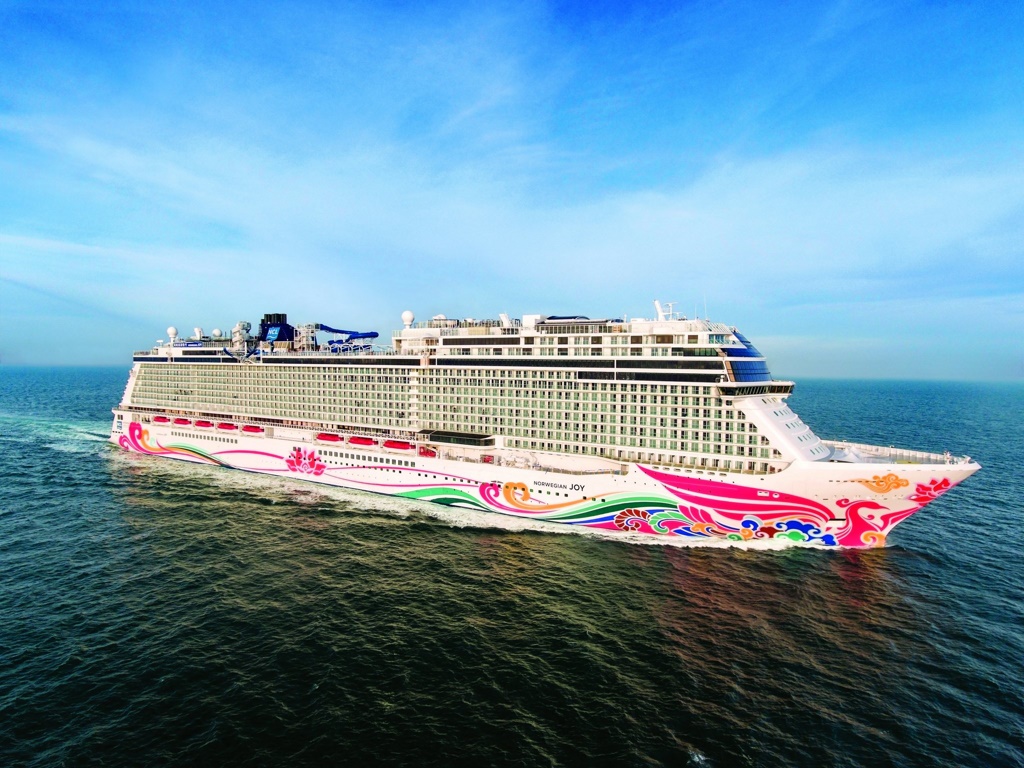 NCLH also points to the economic losses it has already suffered due to the pandemic and the CDC's No Sail Order to hammer home the point that the law is interfering with its business recovery. "That shutdown has inflicted incalculable, irrecoverable losses not only upon NCLH but upon all those whose interests ride with it—including NCLH's many crew and passengers as well as a surrounding ecosystem (contractors, vendors, manufacturers, wholesalers, hotels, restaurants, airlines, travel agents, etc.)."
Norwegian Cruise Line's Norwegian Gem is scheduled to depart Miami on its first cruise with passengers on August 15. While it's unlikely that the lawsuit itself will be settled within the month, an injunction against the vaccine passport ban would allow the line to start sailing (and making money) while the court deliberates.
While Norwegian is suing Florida, the state is already involved in a lawsuit against the Centers for Disease Control and Prevention (CDC), arguing that the agency's Conditional Sail Order should be a recommendation not a requirement. Florida did win an injunction against the CDC, which goes into effect on July 18, but the legal wrangling is ongoing.